During my Yellowstone road trip research I stumbled upon the Black Hills Wild Horse Sanctuary and knew we would have to go.
The Black Hills Wild Horse Sanctuary was started by one man, Mr. Dayton Hyde, who took his passion about the mistreatment of wild mustangs and done something about it.
He has provided a sanctuary for them to run free for over 20+ years.
Someone once said "find what breaks your heart and do something about it". Mr. Hyde is a perfect example of putting that statement to the test. I have great respect for him.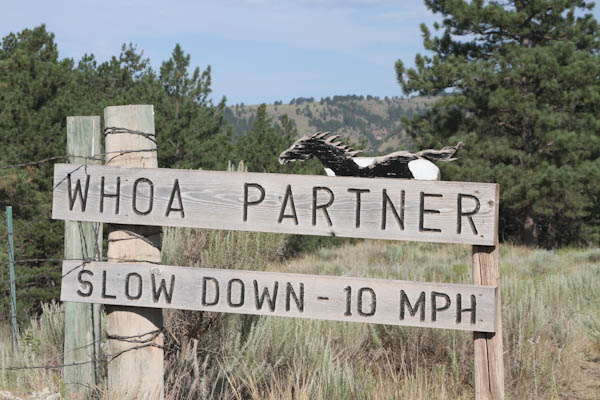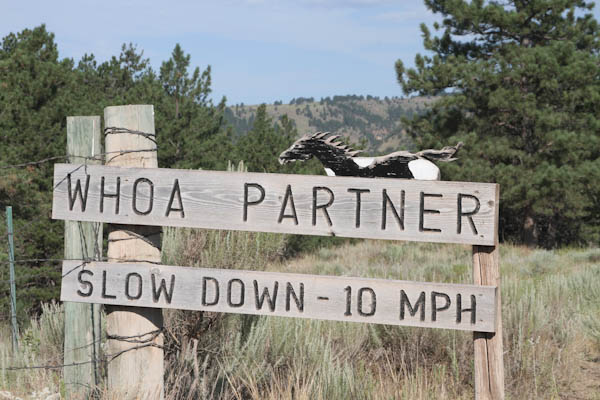 A reminder to drive carefully along the sanctuary roads.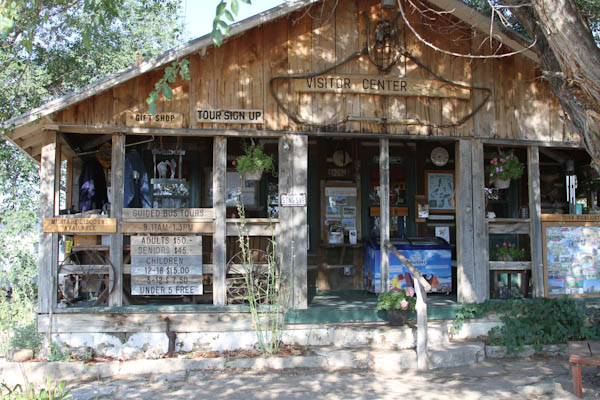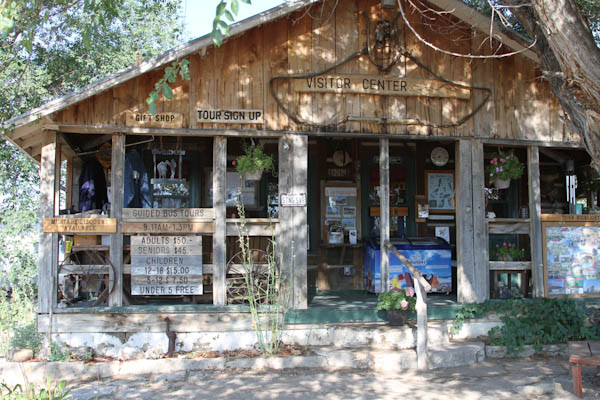 After driving down a winding dirt road and passing lots of horses, we arrived at the headquarters of the sanctuary.
The sanctuary provides 4 tours a day that last about 2 hours each.
There are also private-guided 3 hour tours available for a more up close experience.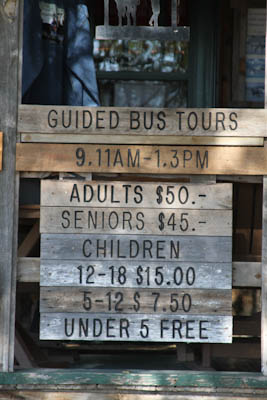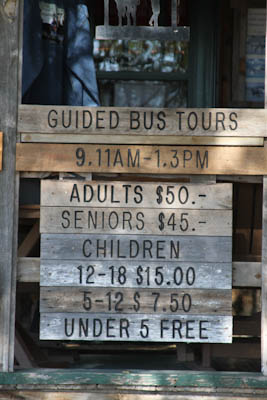 The tour is provided via school bus that takes you around the sanctuary.
The bus makes multiple stops for photo and learning opportunities. Our driver was very knowledgeable about the area and was very enjoyable to listen to.
Our first stop was at an overlook that looked out over the valley and our guide told us about how the sanctuary was started and how the horses arrived there.
There have also been a couple movies filmed at the sanctuary and he shared antidotes about those adventures. Our second, and most anticipated stop, was at a herd of horses.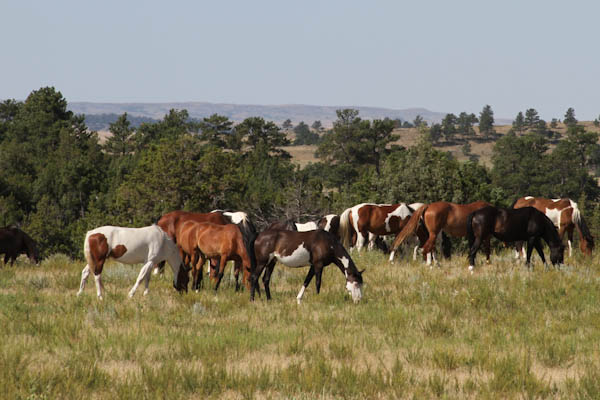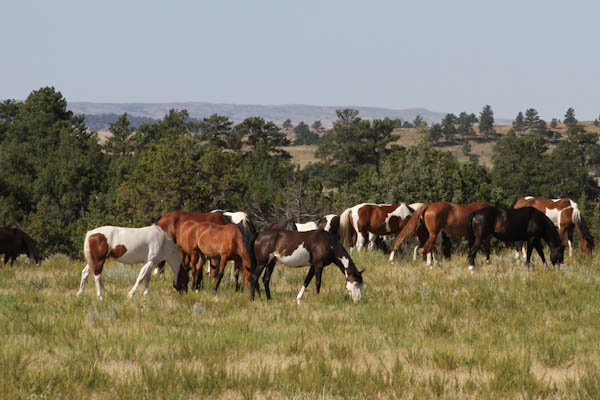 This is just a small portion of the herd.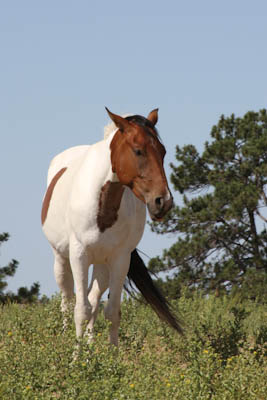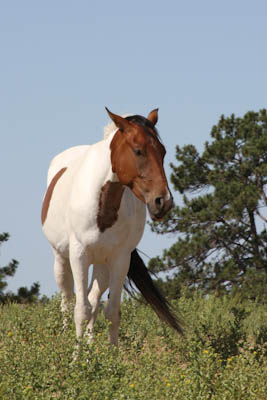 Simply. Beautiful.
We were fairly close to the herd at this stop, but also very close to the bus.
These are still wild horses and should be treated with respect.
Maintaining a safe distance is always important, well, that and making sure you don't step in any "apples" (ie: piles of poo). lol.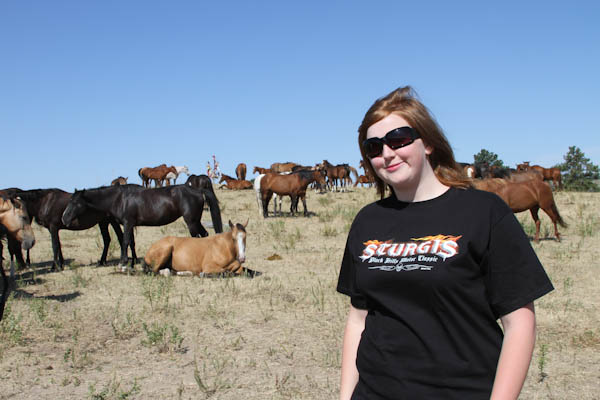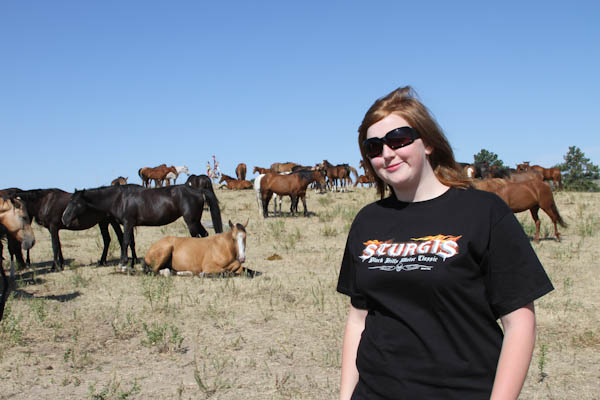 We spent some time at this stop talking more about the horses. They are such gorgeous animals.
Back on the bus we made our way past an Indian religious site, remember South Dakota has a vibrant Indian history, to a second herd of horses on another part of the sanctuary.
This was the Spanish Mustangs herd.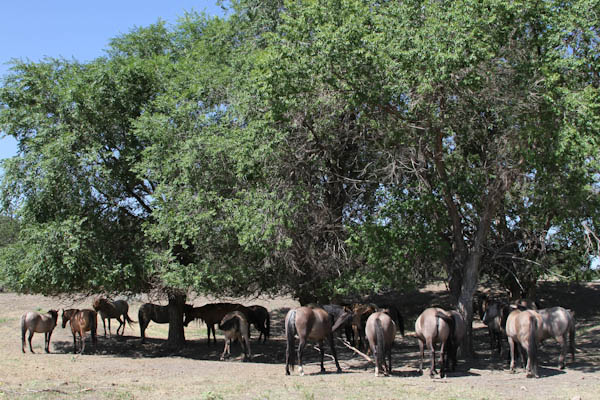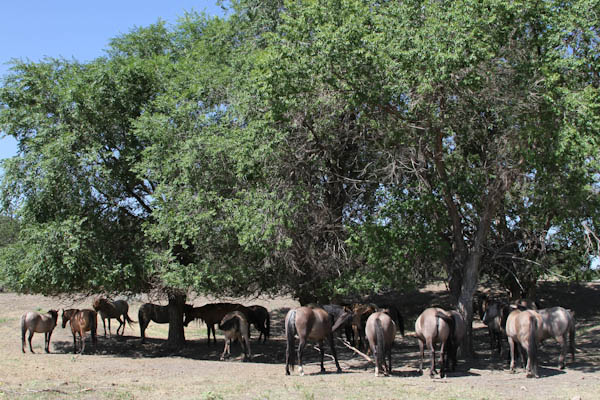 The horses were grazing in the shade of some trees when we pulled up.
The driver shared the history of the Spanish Mustangs with us. We exited the bus and stood in awe of such magnificent creatures.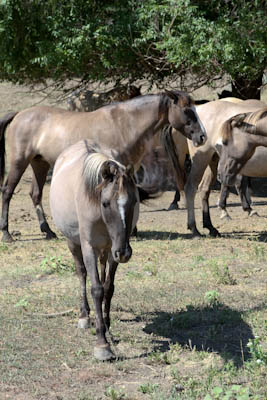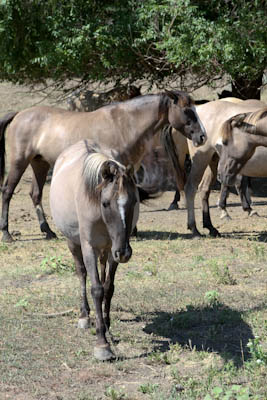 This lovely lady made her way over to the group. She is very docile and loved the pats she was receiving from everyone. She stood quietly in our group and let us pet her. What a great experience.
Eventually, we all returned to the bus and waved goodbye to the beautiful mustangs. As we made our way back to headquarters we learned more about the magnificent history of the area.
There is a rich history behind the west and wild mustangs and I'm so glad that we took the time to spend a morning at Black Hills Wild Horse sanctuary. I'm grateful that one man took a stand and found a way to provide freedom for the horses.
Seeing them in their environment with the ability to run free was such a heartwarming experience.
A big Thank You to Mr. Hyde for providing the public with an opportunity to see wild mustangs up close and personal and to learn more about them.
If you have plans to visit the Black Hills area please consider visiting the Black Hills Wild Horse Sanctuary.
NOTE: This trip was taken a number of years ago. They are still open, but please call in advance as the past few years have changed when tours operate.
Pin To Pinterest