Honey is one thing that isn't often thought about it. You add it to your list and grab a jar off the shelf at the store. Here's the thing though, making sure you're buying quality honey is so important for so many reasons. I recently tried Bee K'onscious honey and here's why it should be on your shopping list.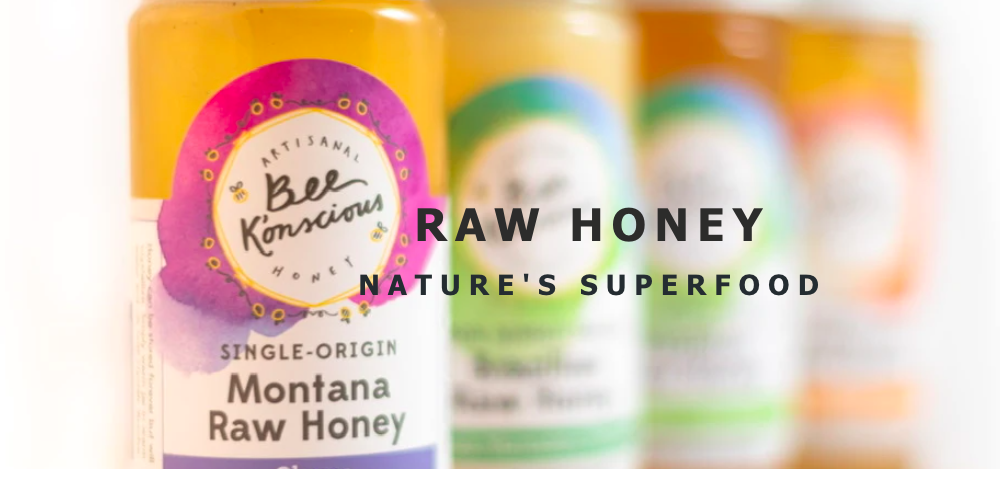 Why Buy Bee K'onscious Artisanal Honey?
First off, let's just start with the very basic reason, Quality.
Many of the honey on the shelf today are basically some variation of honey or a form of corn syrup. Gross.
Honey, in its pure form, is a delicious addition to your recipes, tea, and coffee (yes, coffee), but you have to use the good stuff!
Bee K'onscious is single-origin honey. Each variety has a unique taste. Their honey is raw, pure, absolutely delicious, and ORGANIC!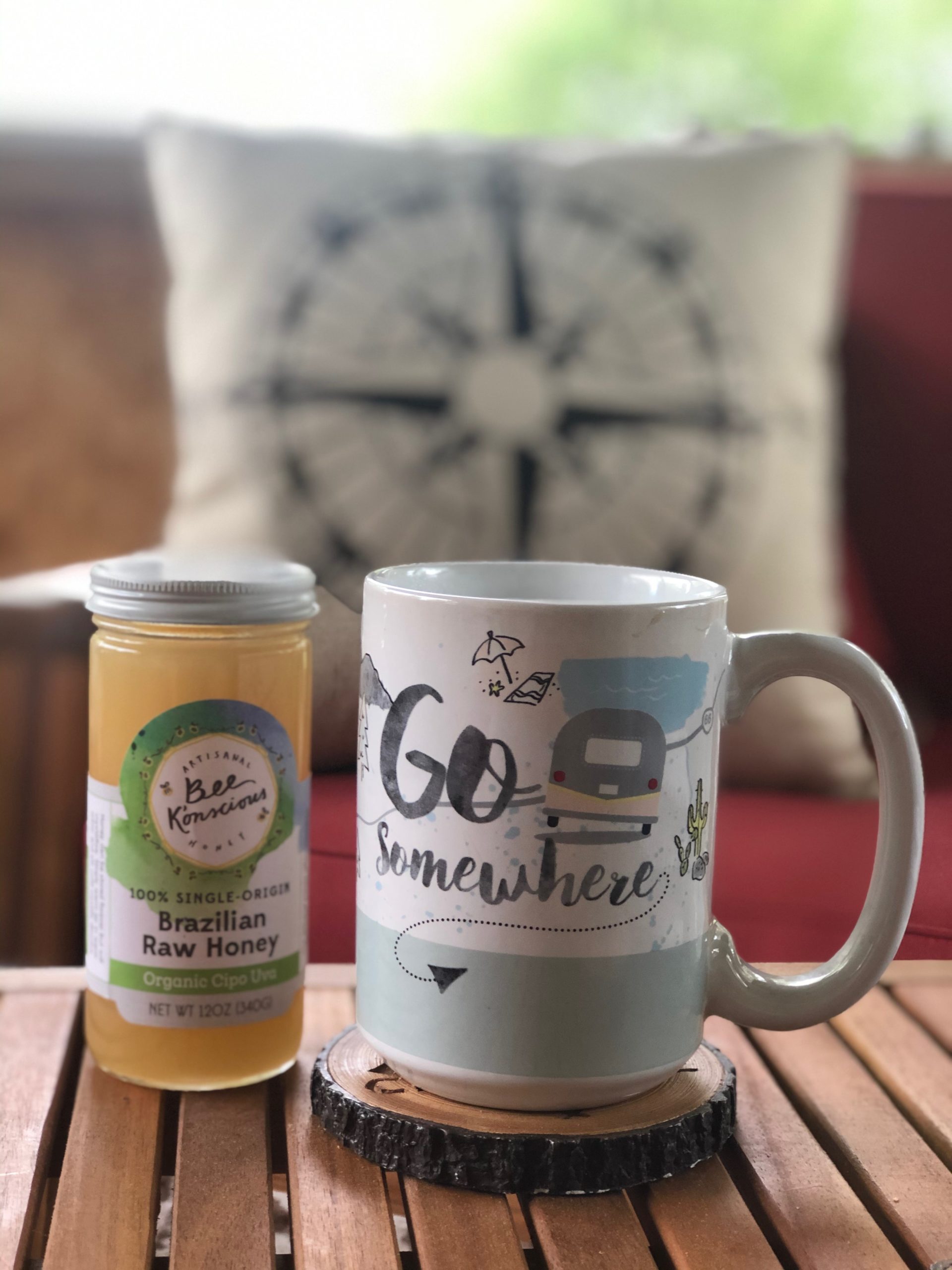 Natural Remedies from Honey
Second, Bee K'onscious honey provides a lot of natural remedies for everyday life. I'd much rather try a natural remedy vs take an over the counter medication any day of the week. So, if I can find a natural way to cure an issue I'm going to try it first.
Did you know honey can be used as:
Cough Suppressant
Sleep Aid
Topical agent for cuts and burns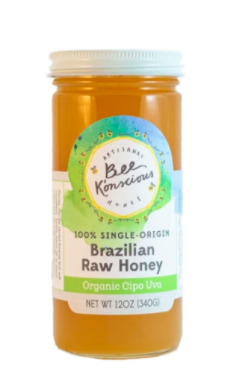 Bee K'onscious Artisanal Honey From Around the World
Third, you can buy different varieties of honey from around the world.
Bee K'onscious offers sage, Cipo Uva, clover, and Marmeleiro Prateado. From the United States to Brazil you'll find a flavor of honey that you love.
I was sent a sampler pack of the honey to try and loved it so much I ordered another bottle so that I could enjoy all the varieties that Bee K'onscious offers.
According to Matt, owner, and creator of Bee K'onscious, certified honey tasters can discern where honey was created AND it's main floral base all from one taste.
Now, I don't have that kind of taste palette but I can tell you that all the honey is delicious. I especially like the Cipo Uva in my coffee and the sage and clover are both tasty in my plain yogurt.
I just purchased the Marmeleiro Prateado and haven't tried it yet, but I expect good things.
If you'd like to give your honey tasting skills a try order a 3-pack bundle of honey, then when it arrives start with the sage and end with a Brazilian and see what different flavors you can pick up.
Bee K'onscious Honey Flavor Profiles
(direct info from their website)
Cipo Uva is one of the many varieties of flowers in the Brazilian Rainforest. This organic honey is light amber in color with a refreshing floral odor. The taste is a fresh, intense flavor of honey, slightly fruity with good sweetness. This reminds me of eating dates and figs, which of course make a great addition to any cheese or charcuterie boards. The mild acidity fig flavor cuts through creamy cheeses like Brie. The sweetness offsets the tanginess of goat cheese and the true honey flavor balances firm, sharp cheeses like asiago or parmesan.
Marmeleiro Prateado, typically a northeast Brazilian bloom that has a brief flowering of blossoms, as rainy season hits in January, that are awaited by bees for their sweet nectar. This is a rare. coveted, very pleasant tasting honey that is water white or clear in color. The odor is aromatic with a very pleasant and fruity, sweet, marshmallow-like flavor. Always a fan favorite.
California Sage honey is very sought after because some years do not even produce a harvest. Sage honey comes from the slopes of California's Sierra Nevada range that is produced during the bloom in spring and summer. The honey is light golden(honey white) with a slight vegetal odor and a flavor profile that is mildly earthy, sweet and delicate. Like all of these honeys, Sage is fantastic with just a spoon though many like to cook and bake with it.
Montana Clover. Many consider this to be the standard by which all other honeys are measured. The mild, sweet flavor like a sugary treat with hints of cinnamon and vanilla makes this a top favorite for honey lovers and not. The color ranges from white to light amber. The texture is thick and creamy with a very pleasant aroma. For any delicious treat add this to some yogurt or fresh bread with ricotta cheese. How about pancakes topped with berries and then lathered on top with a spoon full of honey? There are many folks that simply spread this on toast and say it tastes like a cinnamon roll.

What Makes Bee K'onscious Stand Out?
One of the things that I absolutely LOVE about Bee K'onscious honey is that each jar can be traced directly back to the beekeeper.
Each jar is pure honey from that individual farm, the honey is NEVER blended with honey from another beekeeper's hives.
When your jar of honey arrives you can simply scan the QR code on the jar and read about the farm where the honey is sourced. If you like farm to the table then this is perfect for you.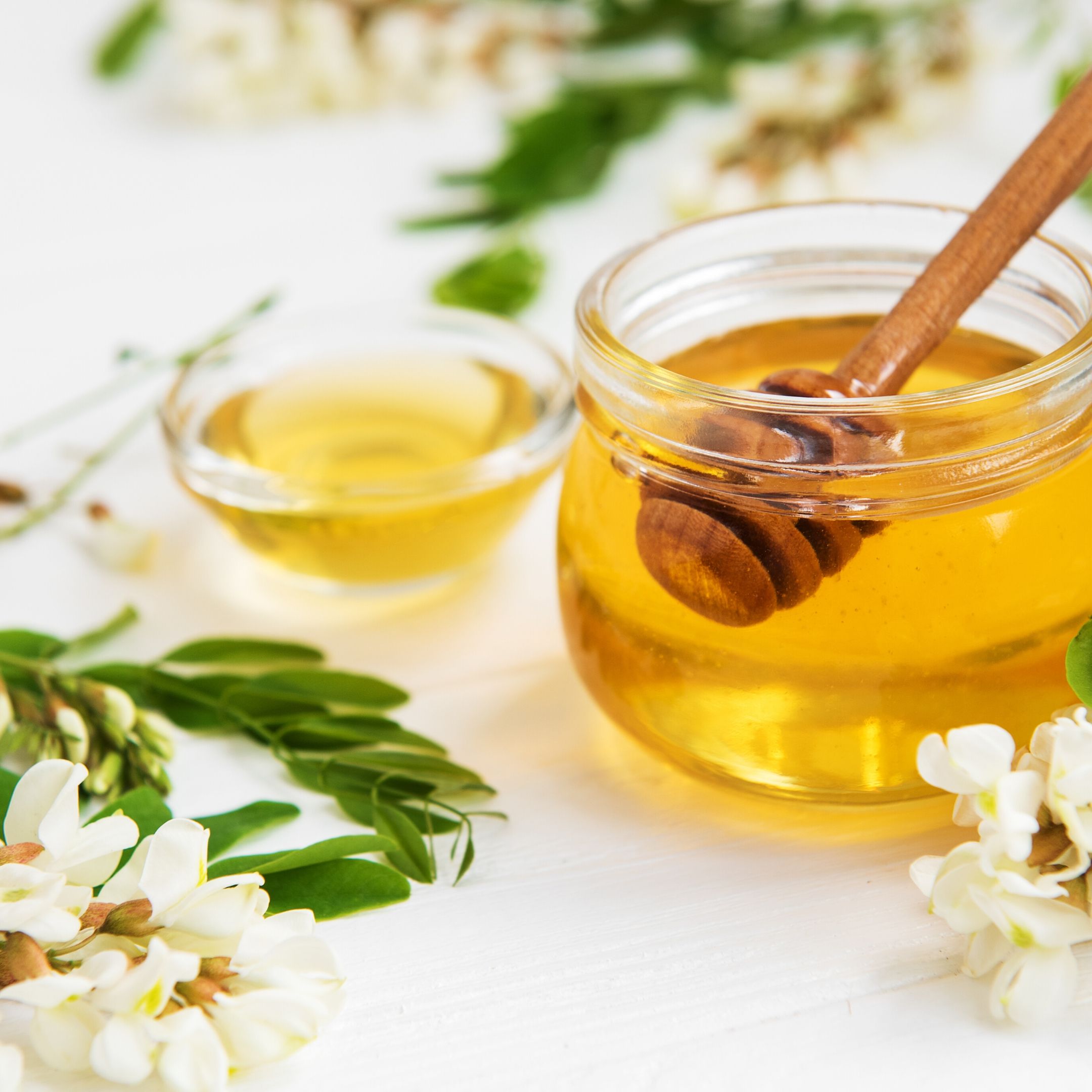 One More Reason to Buy Bee K'onscious Honey!
Shipping is FREE! Yes, you read that correctly. When you buy honey from Bee K'onscious the shipping is absolutely free. No other hidden fees either.
The price you see on the shopping page is the price you pay. Yes, it's a bit more expensive than the over-processed, you may as well eat a spoonful of sugar, stuff at the store, but its completely worth it.
I try to avoid almost all processed sugars, but honey is the one thing I do indulge in so it's important to have high-quality artisanal honey in the house.
Worried that you'll never get through your 3-pack bundle before it expires? No worries, honey doesn't go "bad." It may crystalize, but that's a natural process.
Simply heat the jar up in a pan of water to simmering water and it should go back to liquid form.
Follow Bee K'onscious on Instagram as they run sales from time to time which makes it the perfect time to stockpile some honey.
Honestly, if you can't have beehives where you live or fail at beekeeping (slowly raising my hand) then Bee K'onscious is the way to go.