I've been searching for more delicious yet easy meals to make. I decided to mix up a frittata recipe with arugula, portobello mushrooms, and feta cheese. I know feta isn't everyone's favorite cheese so it can be replaced with goat cheese or a mild cheddar or even cream cheese.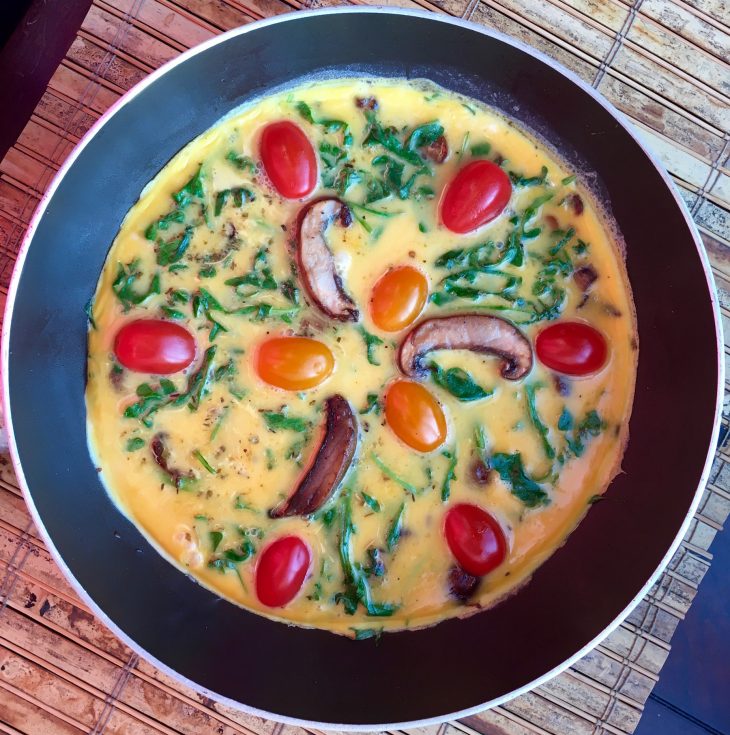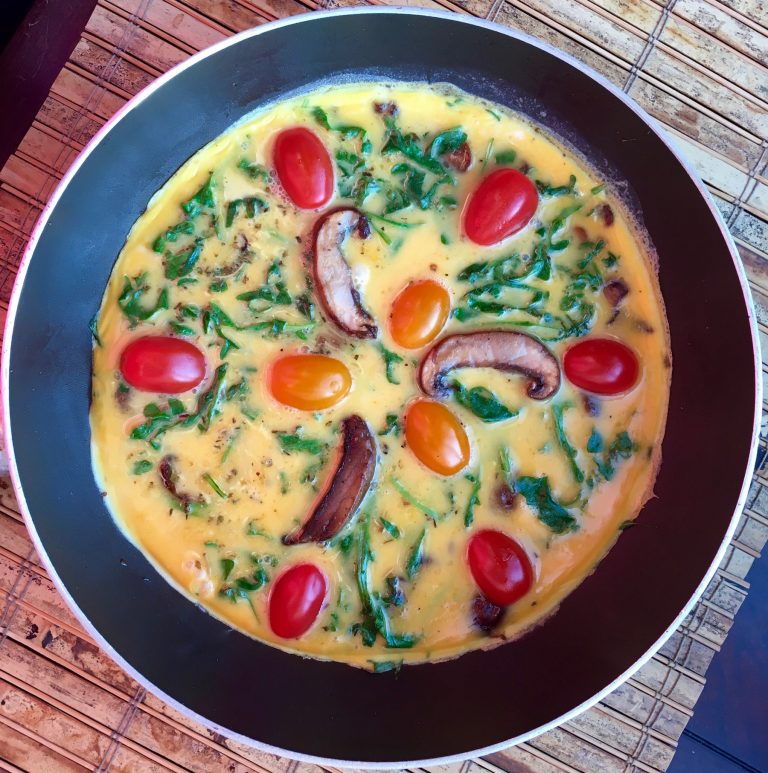 As a rule, frittatas are often prepared in well-seasoned cast iron skillets or other non-stick ovenproof pans or cookware. However, a standard 10" non-stick skillet will also work provided you don't try to pop it in the oven.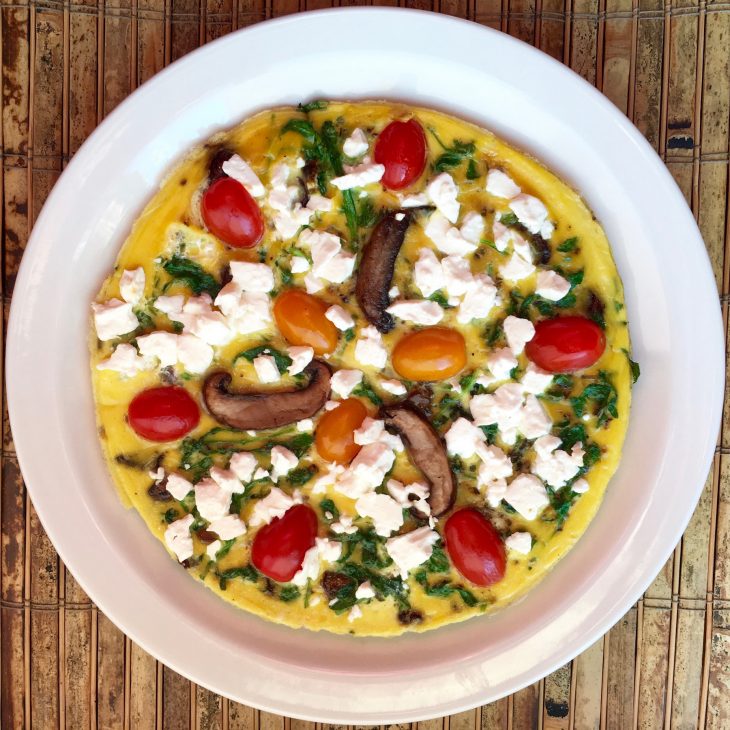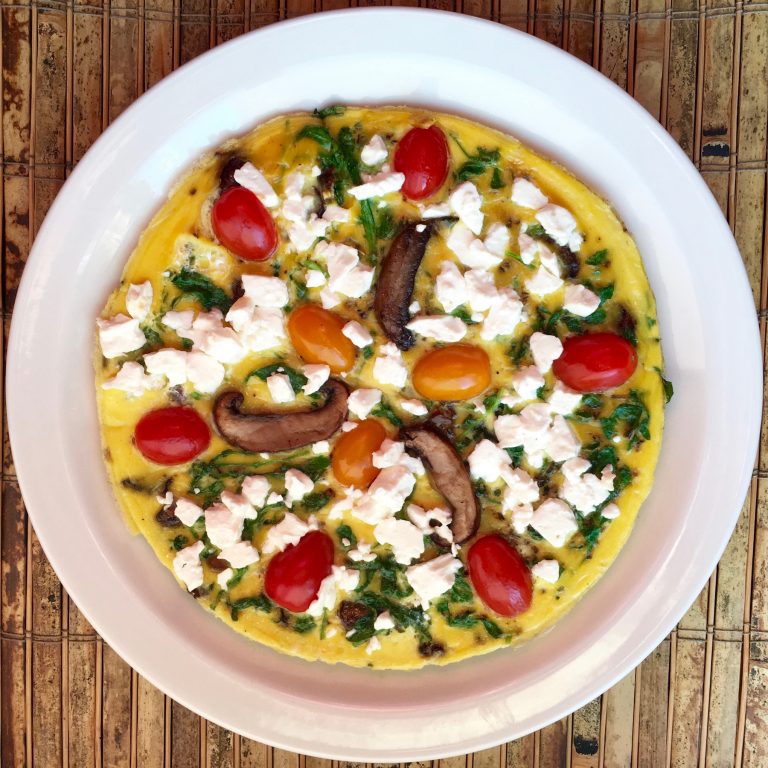 This savory stovetop frittata is easy to make and really versatile and doesn't require a long stint in the kitchen. The most difficult part is deciding whether you should enjoy it for breakfast, brunch, lunch, or dinner.
This is a great recipe for Sunday brunch or girlfriends get together. It pairs really well with a white wine.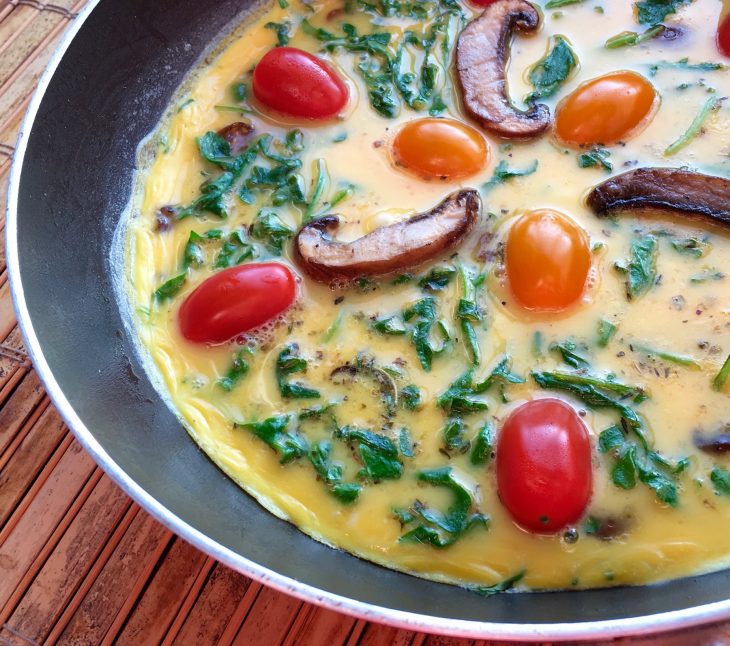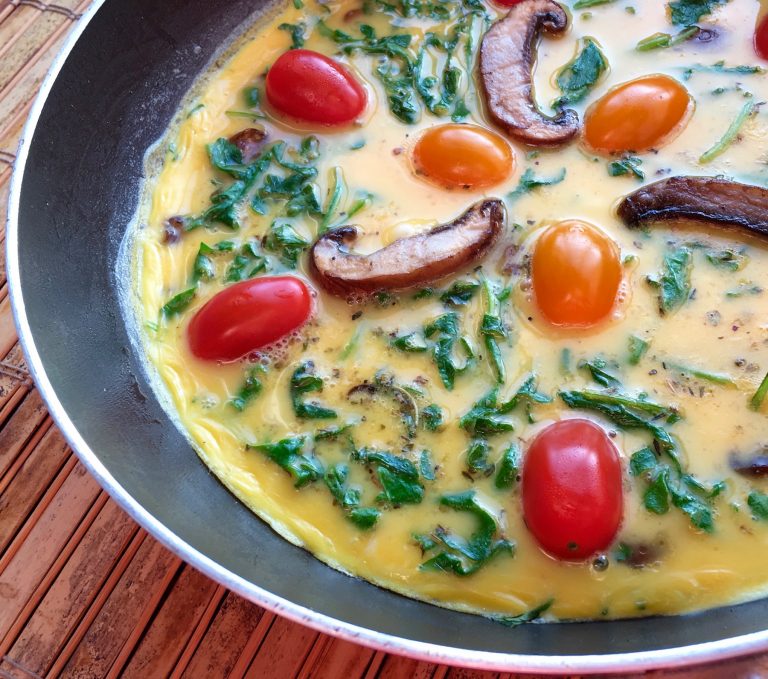 Arugula, Portobello, & Feta Frittata Recipe Ingredients
6 whole eggs
¼ c. half & half
3 T. water
Sea salt and freshly ground black pepper, to taste
1 T. extra virgin olive oil
6 baby Portobellos, washed, gills removed, stems chopped, and caps cut into thin slices
2 handfuls arugula, washed and dried
6 cherry tomatoes, washed and cut in half
2 oz. Feta cheese, cut into equal-size chunks
Arugula, Portobello, & Feta Frittata Recipe Directions
In a medium bowl, whisk together 6 eggs, half & half, water, sea salt, and freshly ground black pepper until blended. Set aside.
Add olive oil to a 10" non-stick skillet and heat over medium heat. Add Portobello mushroom slices and chopped stems and cook approximately 5-6 minutes, stirring occasionally. When the mushrooms are browned, remove 3 uniformly sized mushroom slices from the pan and set aside.
Add arugula to pan and stir constantly until wilted, approximately 1-2 minutes.
With a spoon, spread ingredients into a uniform layer across the bottom of the pan, ensuring an even distribution of mushrooms and arugula throughout. Pour egg mixture on top and let cook for 1-2 minutes, or until the egg begins to set on bottom.
Reduce heat to just above the "low" setting and cover. Cook 8-9 minutes, then remove cover and arrange the 3 Portobello strips, cherry tomato halves, and Feta chunks in a decorative pattern, if desired. If not, simply scatter those ingredients across the top of the frittata before covering again.
Cook for another 5-6 minutes, or until the egg is cooked through and the Feta has just begun to melt. Remove from heat and carefully transfer to a serving platter and cut into wedges.
Serve warm or enjoy at room temperature.
Prep time: 15 minutes
Cook time:20-25 minutes
Serves 4
***Pin Arugula, Portobello, & Feta Frittata Recipe***