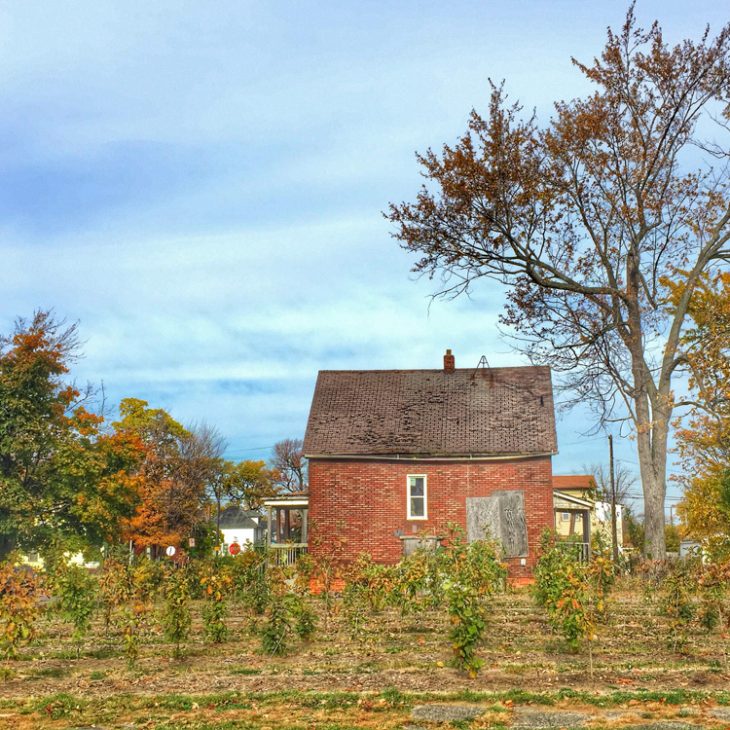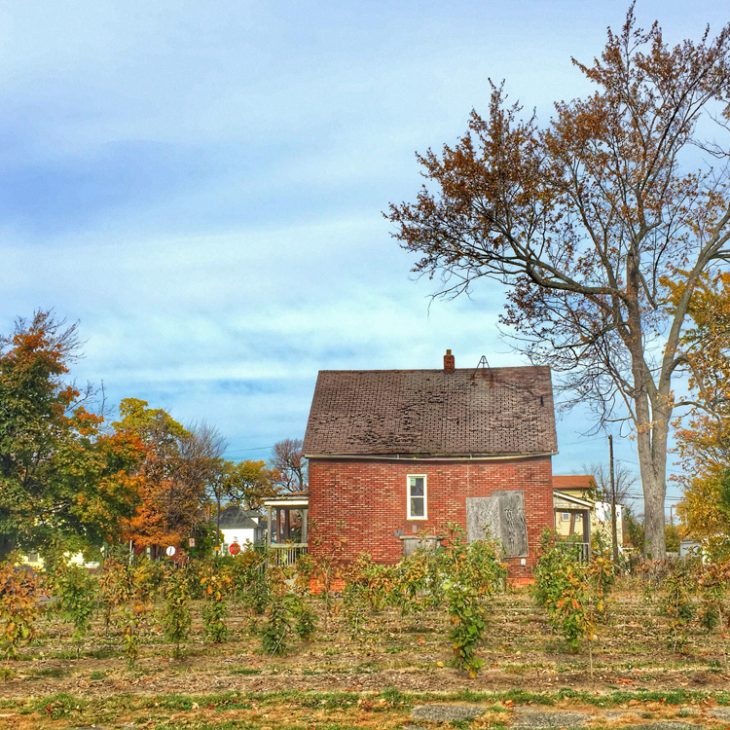 As the bus slowly rolls to a stop in a rough and tumble looking part of downtown Detroit Michigan I wonder if we are in the right place. My itinerary says Hantz Farms, but all I see is an empty lot with some trees. Our illustrious trip leader stands up and gets off the bus so we all follow suit. Looking a little closer I see that all the trees are younger and have all been planted in nice, neat rows, but I'm still questioning our location. A quick introduction to a man standing on the sidewalk and we learn that this is part of Hantz Farms. A revitalization project that is cleaning up the land in the city of Detroit and making it prosperous. This quickly becomes my absolute favorite stop on my Detroit Agriculture Tour.
The Ultimate List of Things To Do In Michigan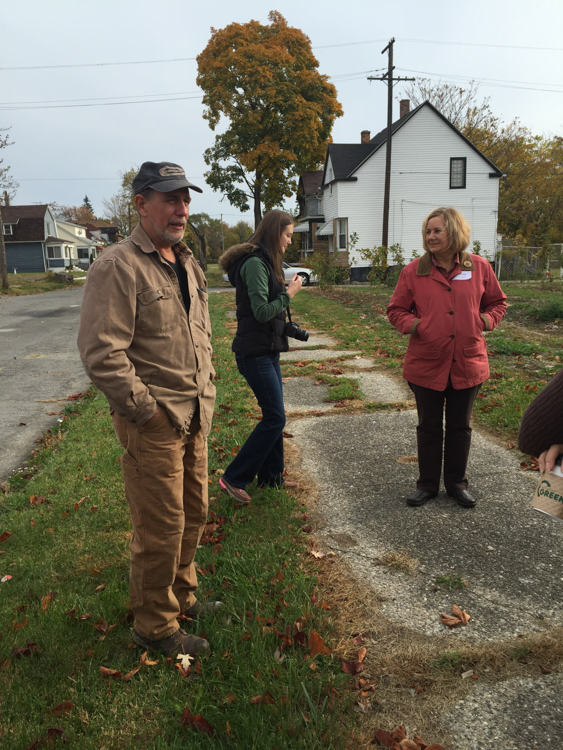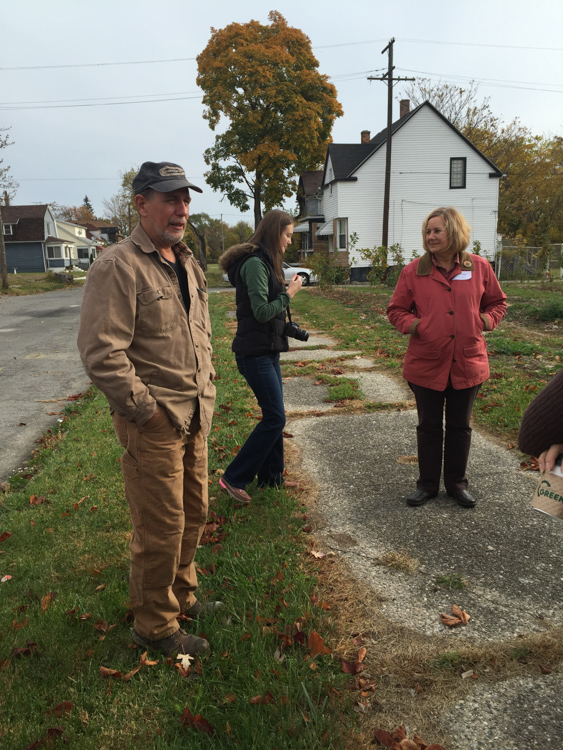 Mike Score, president of Hantz Farms, welcomes us to the corner of Dorchester & McClellan Streets and starts to tell us the story of how Hantz started this project. Over the past years the city of Detroit has acquired thousands of properties due to back taxes, property abandonment and foreclosed homes. These properties were left unattended and became overgrown, filled with trash and had decrepit homes on them. Needless to say, that isn't a good look for any city.
PLANTING A TREE FARM IN DETROIT MICHIGAN
Hantz Farms decided they wanted to do something about it so they set out to work a deal with the city of Detroit to buy the properties, clean them up and put them to good use. Sounds like an easy plan, right? Wrong. The city wasn't a fan of Hantz's plan. They didn't want to give up the property because one day Detroit might make a comeback and the property might have actual value. Someday. In the meantime, the locals that still live in those neighborhoods have to look at derelict homes and land. Not cool, Detroit, not cool at all.
After negotiating with the city for way too long and to the tune of about $4.5 MILLION an agreement was finally reached. Hantz would pay the taxes due on the properties, tear down 50 derelict structures, clean up the land, remove all the overgrown brush, and plant 15,000 trees across the properties they were acquiring. They asked for two years to complete the project. Not only did they meet their goals, they exceeded it. Well before the two years was up, Hantz Farms had planted 25,000 trees, removed 60 structures, and removed brush and trash from 2,000 properties, the total number of properties that was finally agreed upon.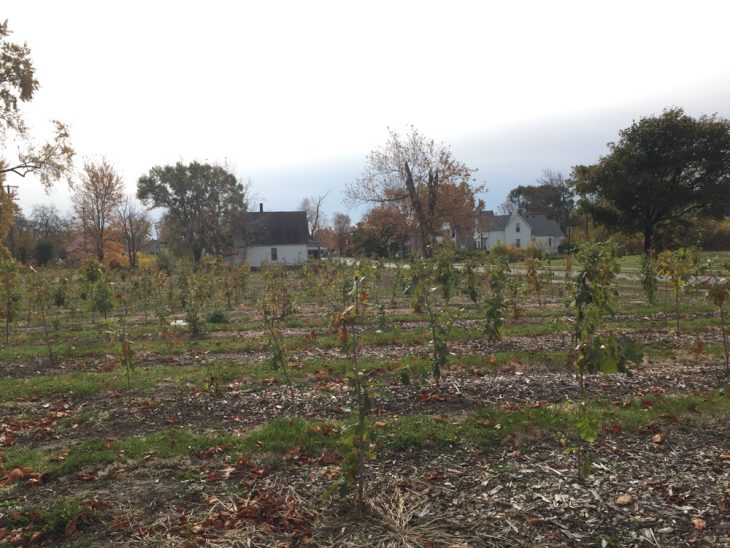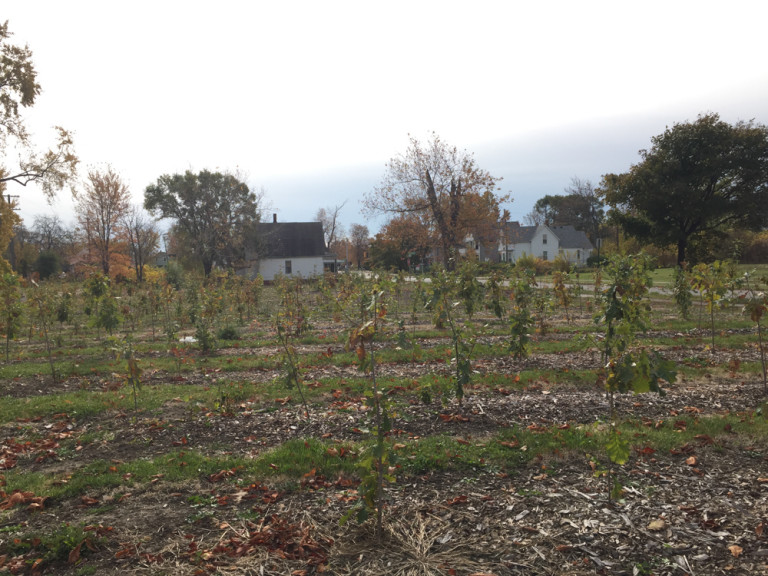 I asked Mr. Score the goal of planting tree farm in Detroit and he said it is to "make the neighborhoods livable again."
They are cleaning up some of the poorest areas of Detroit and, in doing so, they are creating a sense of community. Neighbors to the properties make sure there is no littering or trash dumping on tree farm land helping keep their neighborhood clean. Hantz Farms continues to invest in the community and has started working with Southeastern school to bring in inspirational speakers to encourage kids to get outside into the neighborhood and look for entrepreneurial opportunities. An annual tree planting event is held that brings the neighbors to the properties to help plant trees and then attend a street party afterwards.
To date, Hantz Farms has planted approximately 25,000 trees. The trees, Swamp Oaks, White Birch, Sugar Maples, Burr Oaks, will eventually be sold or replanted on other properties. For Hantz Farms this is a long-term project and not a get rich quick scheme. They are in it for the long haul, bringing life back to parts of the city that others have forgotten.
Stepping back on the bus I'm a little ashamed that I haven't done more in my own community. They are planting trees in Detroit Michigan, trees. If they can clean up neighborhoods and plant trees (such an interesting farm choice) in Detroit, what can I be doing to make a change?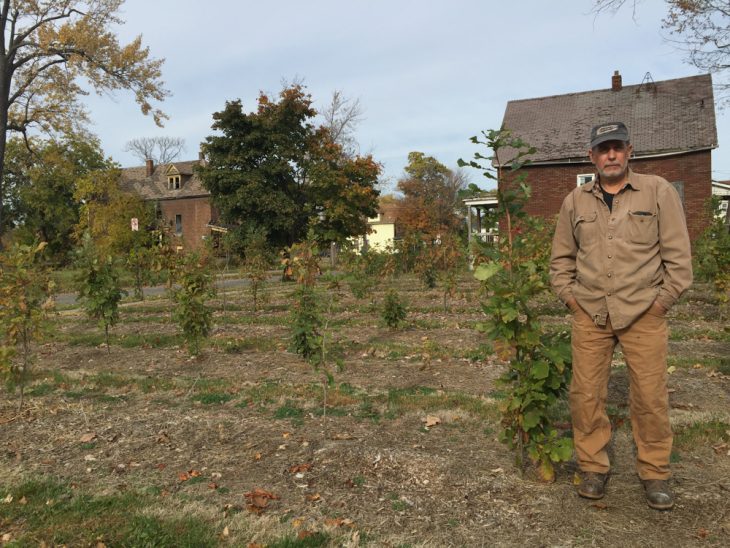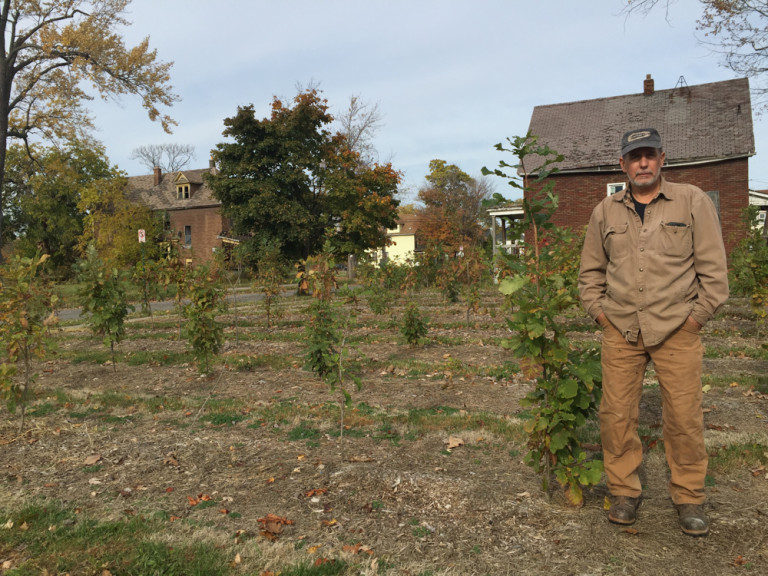 Hantz Farms is a great reminder that from small acts great things grow. They are an inspiration to stop looking at roadblocks and to find a way to make things better. The possibilities are endless. Hantz Farms is fortunate enough to have a nice bank account to work with, but so much can be done without a big checkbook. Small acts can make a difference. It can be as simple as planting a tree, growing vegetables to share with neighbors or cleaning up litter on your street. Simple acts that do so much.
What can you do in 2016 to make a difference in your community?