04.14.14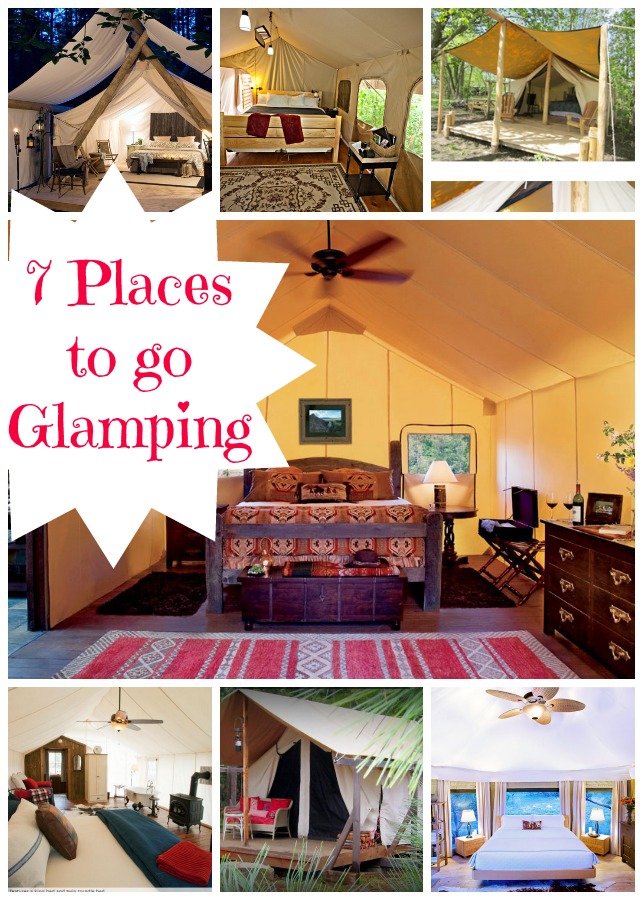 Want to spend time in the great outdoors, but not give up the comforts of a really great hotel room? Maybe you've thought about giving camping a try, but aren't so keen on sleeping on the ground and not having any running water. I have the perfect solution for you: Glamping.
GLAMPING
n. A luxurious form of camping.
No pitching a tent, no building a fire, and no pit toilets. Just the outdoors, indulgent beds, electricity and private flush toilets. Some glamping operations even build you a campfire and cook your meals. It's a nice way to dip your toes in the camping world.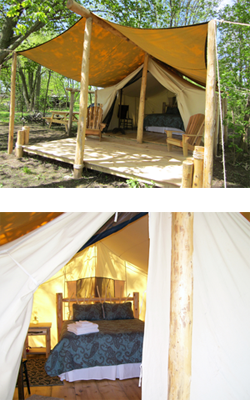 1. Oakwood Escape:  Located near the Grand River with many lake adventures nearby Oakwood Escape is located in a  large section of untouched, beautiful, Carolinian forest in the Niagara Peninsula, Ontario. Just a short drive from Detroit, MI or Buffalo, NY Oakwood Escape is ready to introduce you to the world of glamping.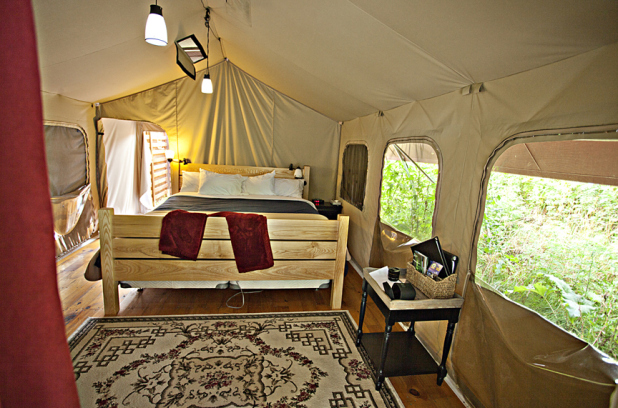 2. Long Point Eco-Adventures: Overlooking Long Point Bay in the wilds of Norfolk County, Ontario Canada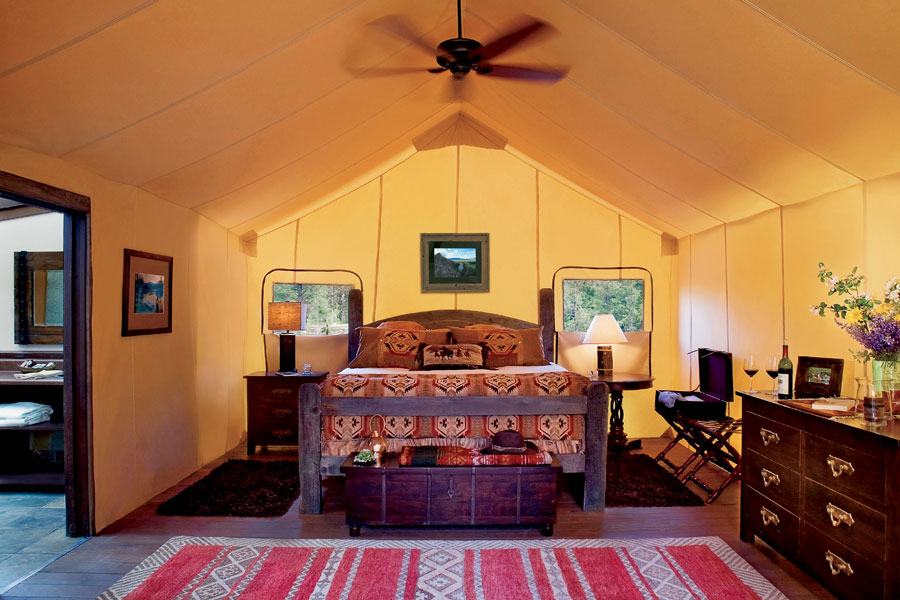 3. Paws Up Resort: Paws Up is one of the premier luxurious glamping operations in North America. Located just a short drive north of Missoula, Montana, Paws Up offers glamping with fabulous views on 37,000 wilderness acres.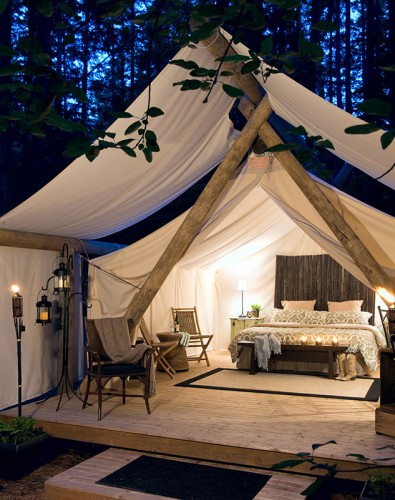 4. Pampered Wilderness:  Pampered Wilderness offers beautiful safari cabins nestled in the forests of Olympia, Washington.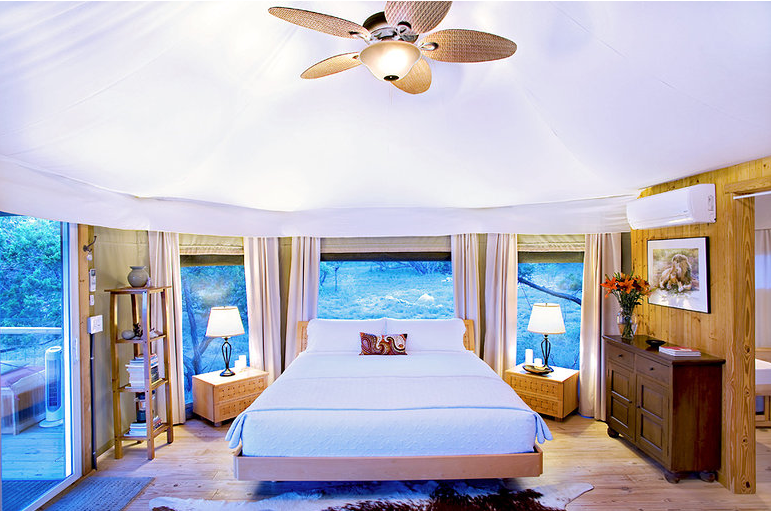 5. Sinya on Lone Man Creek: Nestled on 300 ft of Lone Man Creek near Wimberley, Texas.  Sinya offers a multi-room glamping tent that has taken care of every little detail to ensure your every comfort.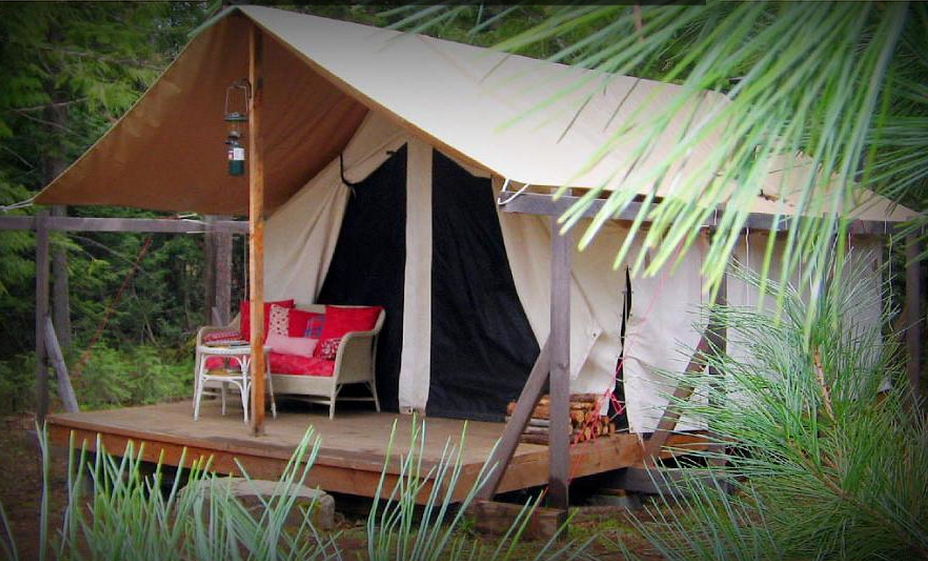 6. Huckleberry Tent & Breakfast: Enjoy a bed and breakfast tucked in a cozy tent in Clark Fork, ID. A delicious home-grown, farm style breakfast greets you each morning. During the day spend the wilderness explorSpend peaceful days exploring the vast wilderness that surrounds you. And at night, relax by your own campfire under the stars.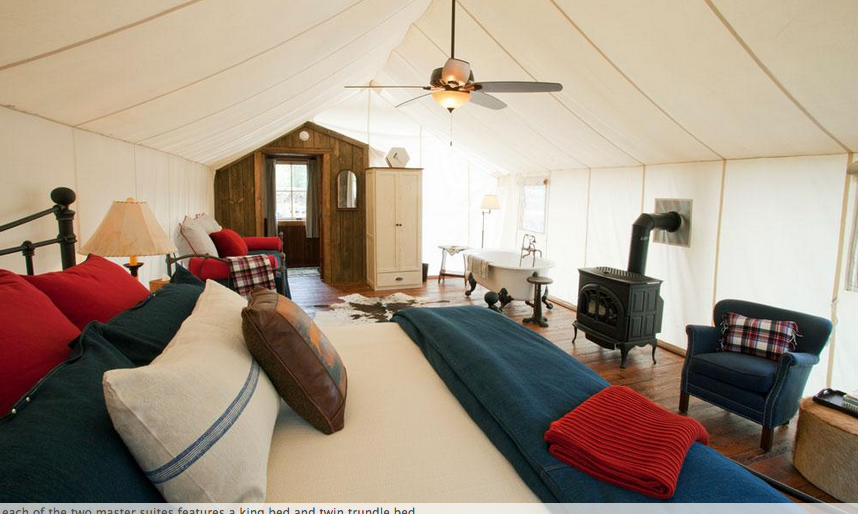 7. Ranch at Rock Creek: Two bedroom luxury tent on the banks of Rock Creek in Philipsburg, MT.
See more glamping options at 10 places to go glamping post.
04.11.14
Pumpkin isn't just for fall time enjoyment. I cook and bake with it year round. The other day I was craving some really good cookies and put these delicious pumpkin cream cheese cookies together. Drop cookies are my favorite to make because they are so very easy. I use two bowls to mix up this […]
04.10.14
This post brought to you by Gulf County, Florida. All opinions are 100% mine. I'm ready to spend a long week in Florida. Of course, I want to visit beaches that aren't packed and an area that is very laid back and easy going. If there aren't any big box stores nearby or highrises blocking […]
04.9.14
As a mom there are so many things that I want for Em and many things that I'm trying to instill in her to give her the best opportunities in life. One thing that we have been spending more time on is taking better care of our health; both hers and mine. We have both […]
04.8.14