Over the years we've gathered quite an assortment of camping gear but I have to say one of our newest additions is also one of my favorites. The myCharge Adventure lamp and powerbank has completely upped our camping game.
Now, to be clear, we rustic camp so there's not an outlet for us to charge our phones. We are completely dependent on what we bring with us or using the car to power up again.
That all changed with the myCharge Adventure Lamp and Powerbank.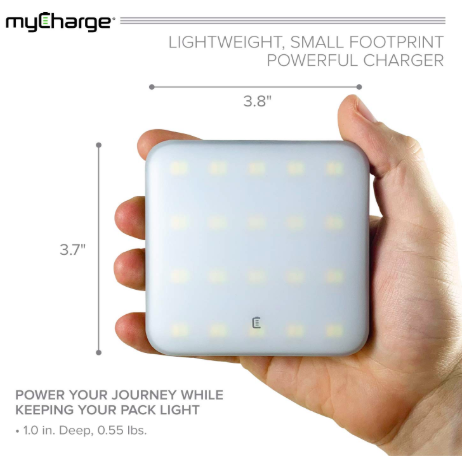 myCharge Adventure Lamp and Powerbank Features:
Power Bank Camping Lantern
This 2-in1 portable charger and high lumen lamp boasts 10,000mAh of shared output across 2 USB A ports for your cell phones and devices while camping or away from a traditional power source.
High Powered LED Flashlight
The lamp provides up to 40 hours run time and is designed for use on camping trips and outdoor adventures, but can also be useful around the house in areas without proper power access or lighting (garage, attic, workshop, etc.).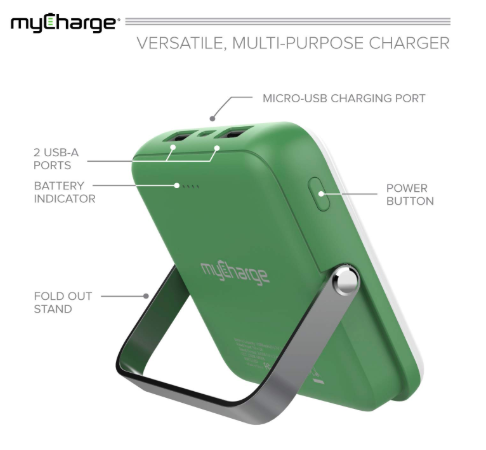 Dual USB Port
Fast charge your iPhone or Android cell phones and tablets with 2.4A Max shared output to keep you powered in the wild – also great for camping accessories such as fans and other USB gadgets around camp.
4 Light Settings
Camp light features four levels of brightness as well as an SOS flash setting (a must-have in your gear in case of emergencies).
myCharge Made
Quality and customer satisfaction are at the forefront of all myCharge made products – Designed in Michigan using only the finest materials to ensure a long-lasting premium design and covered by a 1 Year Manufacturer Warranty.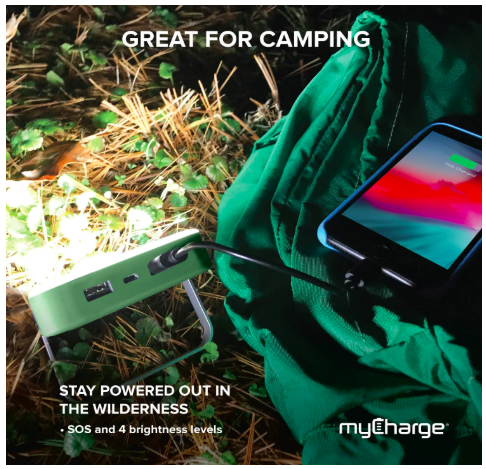 Why We Always Pack The myCharge Adventure
Laying in the tent at night it's nice to have a light to get ready for bed and to read a book. It has a cute little kickstand so the light can be directed in any direction, not just up.
Plus, it charges my phone while I sleep. Hey, I need to keep my phone fully charged the entire time I'm out in the woods because you never know when you'll come across something weird and wonderful (hello, bigfoot!).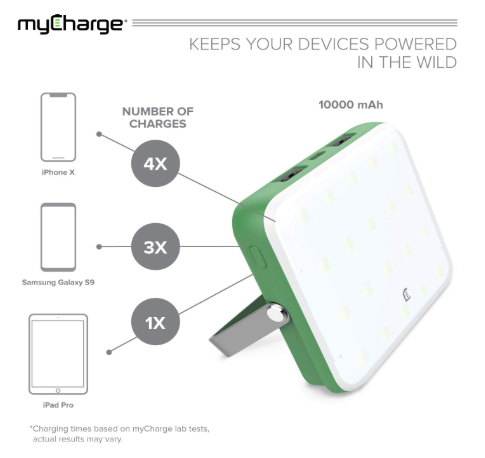 The SOS is a cool feature on this gadget. If I had to rely on myself to send an SOS signal I'd be out of luck. Fortunately, myCharge has my back. All I have to do is quickly press the power button and it sets the device into SOS mode. LOVE IT.
Recharging the device after its drained is easily completed from your wall outlet, car, or computer.
If you are looking for the perfect light and charger combo this is it. A product that does two things is always a bonus. Find it on Amazon.
Pin myCharge Adventure to Pinterest