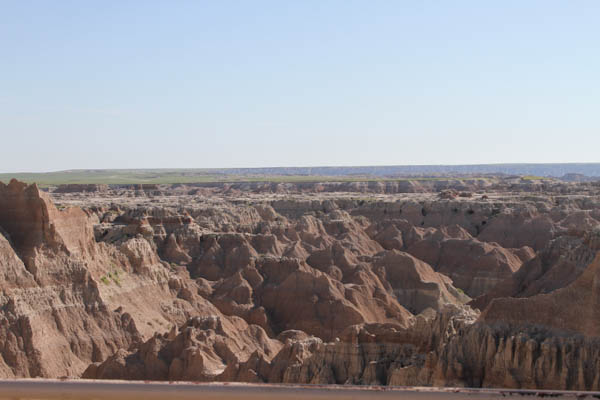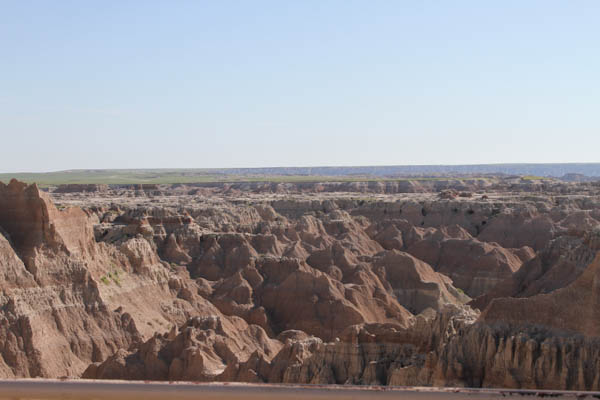 When Em & I finally made it to the Badlands it was hot, and I mean HOT. Mercy…haven't experienced heat like that in a long time. It was close to a 100 degrees and required the purchase and wearing of a sun dress (unheard of in my wardrobe), anything else was just too miserable to wear. However, it was worth suffering through the heat to visit the Badlands National Park.
The Badlands are simply amazing. Beautiful. The images just don't do it justice. It is one of those things that just have to be experienced. The Loop Drive was our favorite drive. So much too see with lots of turnouts so we were able to pull over and enjoy the amazing views. I think we would have done more hiking, but these signs kept up fairly close to our car. Snakes freak me the hell out!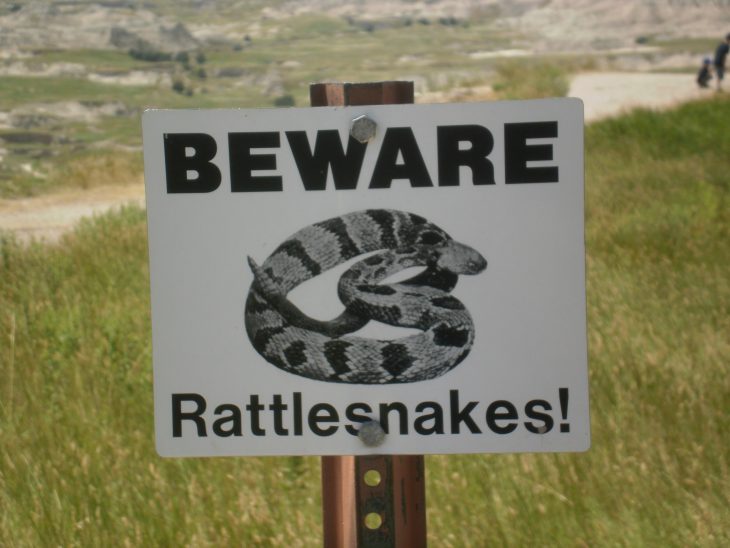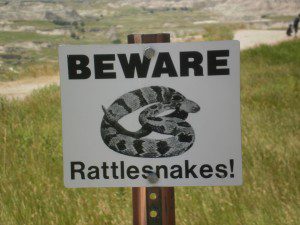 The Badlands National Park consists of 244,000 acres of wilderness. According to the information in the newsletter you should see bighorn sheep, coyotes, ferret, fox, bison, and mule deer. Emma and I only seen prairie dogs and pronghorns, oh and an owl. Em has great eyes and can spot the wildlife. She pretty much excels at it.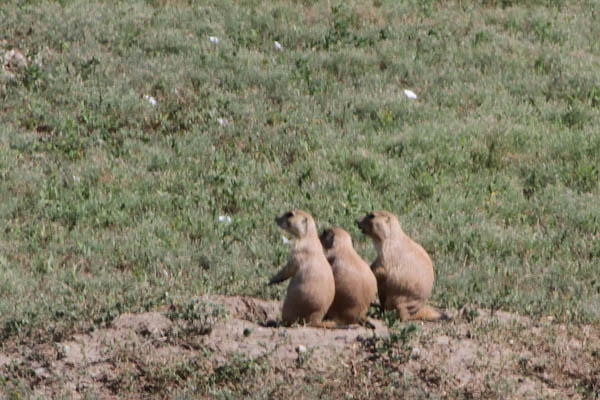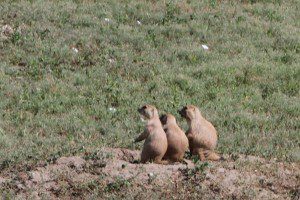 Gorgeous!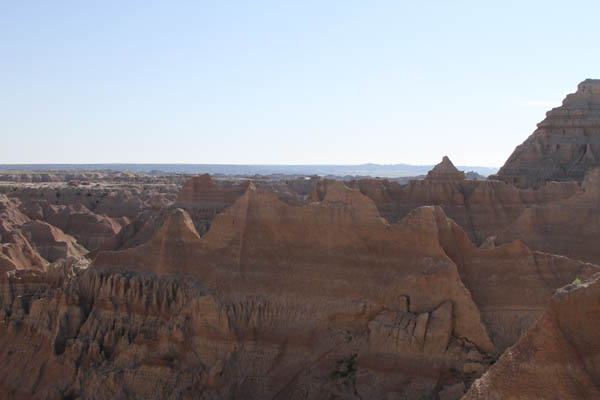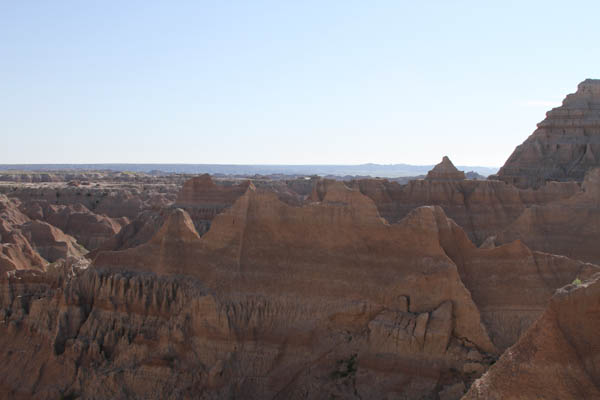 According to the national park site "These geologic deposits contain one of the world's richest fossil beds. Ancient mammals such as the rhino, horse, and saber-toothed cat once roamed here."
This was our first night pitching a tent. We had a spot at the KOA in Interior, SD. A really nice park with wi-fi (when it worked) PLUS they offered breakfast and dinner for a minimal fee. Well worth it when its too hot to cook. The KOA also has a putt-putt course, laundromat, clean showers, and a nice pool. The area where we camped had a kitchen sink/cooking area which was so much easier for clean up. One of the best things about having a site in the KOA "tent city" was the privacy fence on 2 sides of us. The first night we camped there was a terrible storm. Lighting, thunder and a torrential downpour. I began to wonder if we weren't going to get blown away because the winds were so strong. However, we made it through the storm and the tent stayed in one piece (yea!)
We really enjoyed the Badlands. We spent 2 days driving around looking at the wonderful landscapes and trying to spot wildlife. We kept lots of water in the car and had lunch packed so that we could enjoy our time in the Badlands.
This is such a gorgeous area to visit. If you are planning a visit to this area of the U.S. be sure to include some time to drive through and enjoy the Badlands.
Have you been to Badlands National Park? What was your favorite part?