Do you have a fun project? How about a great brand that needs more awareness? Are you looking to work with a professional blogger that is honest and easy to work with? Deb at Just Short of Crazy is happy to put together a specialized package that is unique to your product and/or brand.
FEATURED ON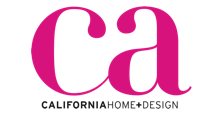 The Divine Miss Mommy: Press coverage of Grand Bahama Island: 5 Must Try Foods; Where to eat on Grand Bahama Island; Softer Side of Grand Bahama Island Part 1; Softer Side of Grand Bahama Island Part 2
Past & Current Partnerships Include:
Best Buy Ambassador
Hyundai
Maytag Kitchen Appliances
Sprint
Samsung
Hilton HHonors
Dove Chocolate
Windows 8
Phase 4 Films
Wet Ones Antibacterial Wipes
Genworth Financial
Clorox
Quaker
Jergens Lotion
Intel
HotelCoupons.com
Alamo
Blogger Outreach
I can assit you with everything from blogger recruitment and selection to running an entire blogger campaign. I am organized with terrific time management skills and have worked on a number of campaigns.
Press Trip/Media Event
Are you planning a press trip or media event and want me to cover it? Let me know. I'm happy to attend and write about your trip/event as a travel/food blogger.
Brand Ambassador
If you are looking for someone to represent your brand, I can work as your brand ambassador. Ambassadorships are available at different levels and include blog post, social media mentions, and travel.
Sponsored Posts
If you have a topic that is relevant to Just Short of Crazy I can provide content that will appear on the blog and be syndicated across my social media platforms.
Product Reviews
Do you have a product that is a good fit for my audience? Contact me so we can work together to share your product with my readers.
Have something else in mind that doesn't fit any of the above categories? Please let me know. I am happy to work with you to create a proposal that meets the needs of your product or brand.
Want to learn more? Drop Deb an email at deb@justshortofcrazy.com. A media kit is available upon request and includes current site statistics.
Just Short of Crazy is a lifestyle, travel, and food blog created and edited by Deb Thompson.