04.20.14


disclaimer: The reviewer has been compensated in the form of a Best Buy Gift Card and/or received the product/service at a reduced price or for free.
Sweeping and mopping floors is one of my least favorite household chores. Between the dogs dragging in dirt and mud and one of them shedding all.the.time. Plus, we have a dirt driveway so that carts even more dirt into the house. It feels like I'm always dragging a broom or vacuum through the house.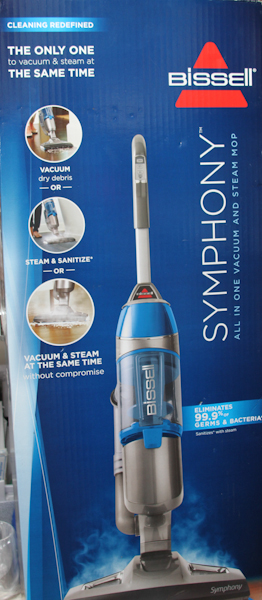 We have laminate and linoleum floors throughout the house and a vacuum will get the dirt and hair cleaned up, but then I still have to go through and mop everything. It can be a bit time consuming especially in the Spring when the dogs drag in mud and I have to mop up after them 2-3 times a day.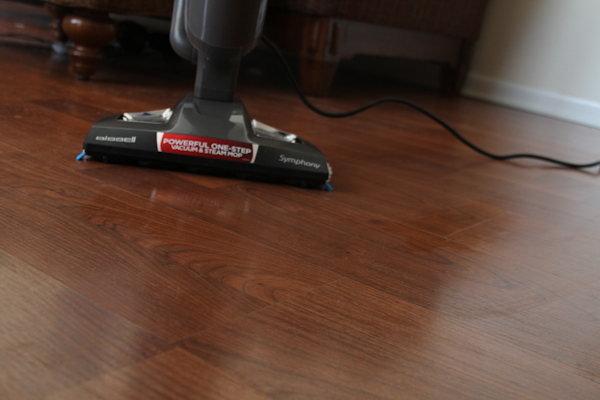 I dreamed of finding an easier way to take care of this mundane chore and BISSELL made my dreams come true by creating the BISSELL Symphony All in One Vacuum and Steam Mop. Yes, my friends, the BISSELL Symphony vacuums AND steam mops at the same time.
The BISSELL Symphony has made clean up a breeze. I can vacuum where needed and then steam mop, while vacuuming, to clean up the mud.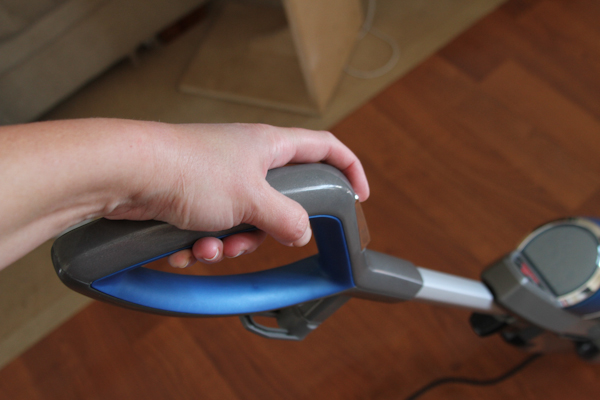 It's easy to use as well. There are digital controls at my finger tips and I can change from just steam or just vacuum to a steam/vacuum combo with a touch of a button. The 5-way adjustable handle makes it comfortable for anyone to use and the quick-release mop pad tray allows me to easily remove, wash, and replace the mop pads.
Did you know that using just water to steam mop eliminates 99.9% of germs and bacteria? No harsh chemicals are needed with the BISSELL.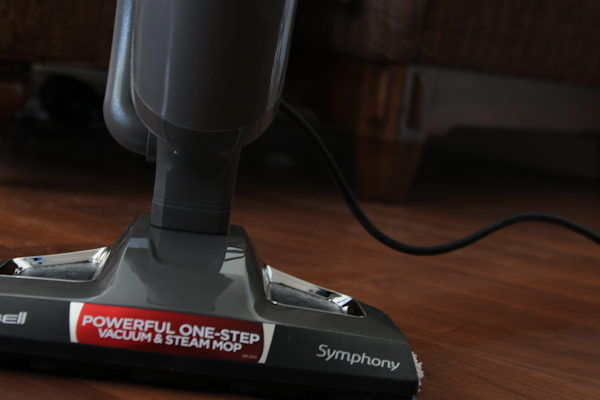 Now, instead of taking an hour to vacuum and then mop, I can clean the floors in the kitchen, living room, dining room, bathroom and hall in about 30 minutes. Yep, half the time!
When you purchase the BISSELL Symphony at Best Buy you'll receive some additional add-on's including:
~4 Microfiber mop pads (2 soft, 2 scrubby)
~1 Water Filter
~1 Water Cup
Plus, Best Buy is offering my readers a special when they order the BISSELL Symphony online. You'll receive a free pack of mop pads when you use the code BISSELLSYMPHONY. Details can be found here.
The BISSELL sells for $219.99 and is worth every single penny!
04.9.14
As a mom there are so many things that I want for Em and many things that I'm trying to instill in her to give her the best opportunities in life. One thing that we have been spending more time on is taking better care of our health; both hers and mine. We have both […]
04.8.14
This post brought to you by Duck Brand. All opinions are 100% mine. I finally got around to crafting with Duck Tape®. I can't believe I've waited this long to create something. Duck Tape® has been a hot trend for a while now (you can find Duck Tape here) and I can see why. Since […]
04.3.14
I spend A LOT of time in the kitchen. Between playing with recipes, baking, cooking for the family, and doing dishes, a good part of my day is spent in my itty bitty kitchen. I've never really thought about buying a special mat that would help my knees and feet be more comfortable while working […]
04.3.14