Northern Michigan tends to have a longer season of snow that can last from late fall through early spring. These Michigan winter fun ideas allow you to stretch out winter activities even longer and even take advantage of special discounts in the early spring.
Plus, there are just so many things to do in Michigan in winter!
I've found that I personally tend to appreciate snow more when I can "love it and leave it" during a Michigan Winter Fun Snowcation.
Michigan Winter Fun: Snowboard or Downhill Ski
If you love to snowboard or downhill ski, you will find two great options within an hour of Traverse City. If you are newer to the sport, don't worry, there are lessons available for all skill levels.
At Crystal Mountain, you have 58 runs ranging from beginner to advanced, there are plenty of options for you to "choose your own adventure" on the slopes.
If you enjoy an extreme experience, you can test your skills on one of the four terrain areas. There are 9 lifts and 27 of the runs are lit for night skiing.
Shanty Creek is a 4500 acres complex made up of three villages (Summit,Cedar Village, and Schuss). It originally started as two separate ski resorts, located 2 miles apart, and now offers year-round recreation. Schuss Mountain offers 42 runs, 3 terrain parks, and 6 lifts. Summit Mountain offers 11 runs, 1 Terrain Park, and 4 lifts.
Either option is family-friendly and offers plenty of winter outdoor activities.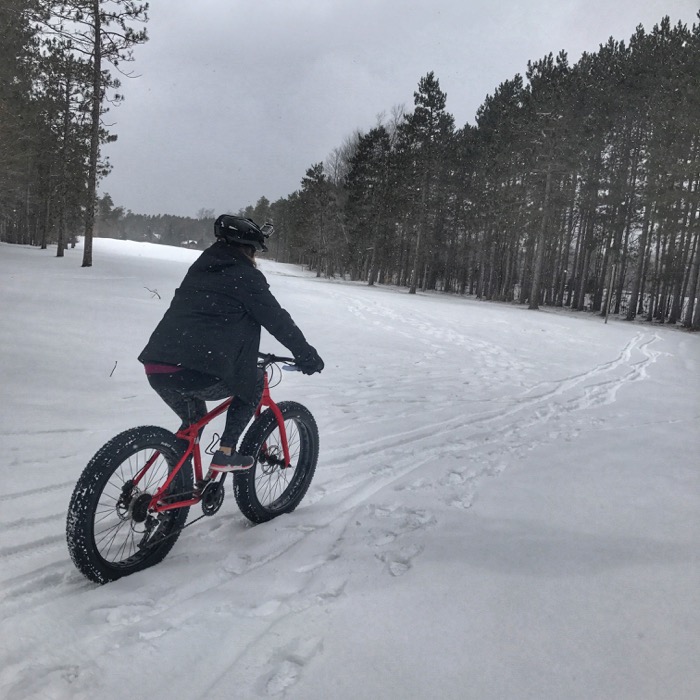 Michigan Winter Fun: Fat Tire Biking
Fat tire biking is probably my new favorite winter activity. The name says it all. A bike with really fat tires that allows you to ride on all types of terrain.
I love to ride bikes in warmer weather and I found riding in the snow to be surprisingly stable. I would definitely recommend dressing in layers because you will warm up quickly, especially on a slight incline or deeper snow.
It's a great way to get exercise and a nice alternative for someone who doesn't want to downhill ski or wants to try something new.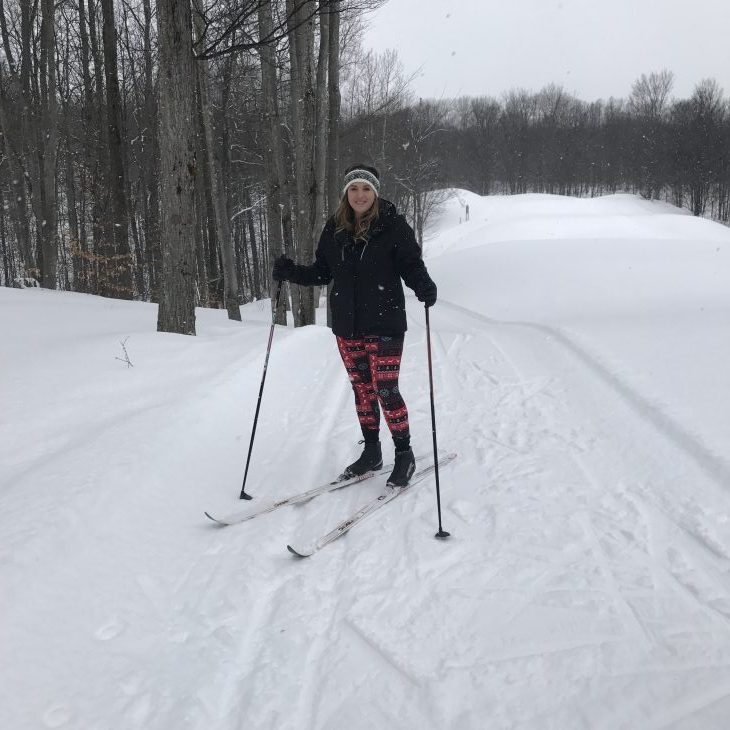 Michigan Winter Fun: Cross Country Skiing
If your point of reference is downhill skiing, you will find the technique used for cross country skiing to be quite different than downhill skiing.
The cross country skis are lighter and provide less stability around the ankle allowing you to move easier during straight stretches and up hills.
This is another activity that is best when you dress in layers because you will warm up quickly. I think that I would need to try this sport a few more times to totally feel comfortable with it.
I didn't wear snow pants which made me pretty paranoid about falling. So if you are concerned that you might fall, wear snow pants and then it's not a big deal.
I see how this activity would be a great workout while connecting with nature.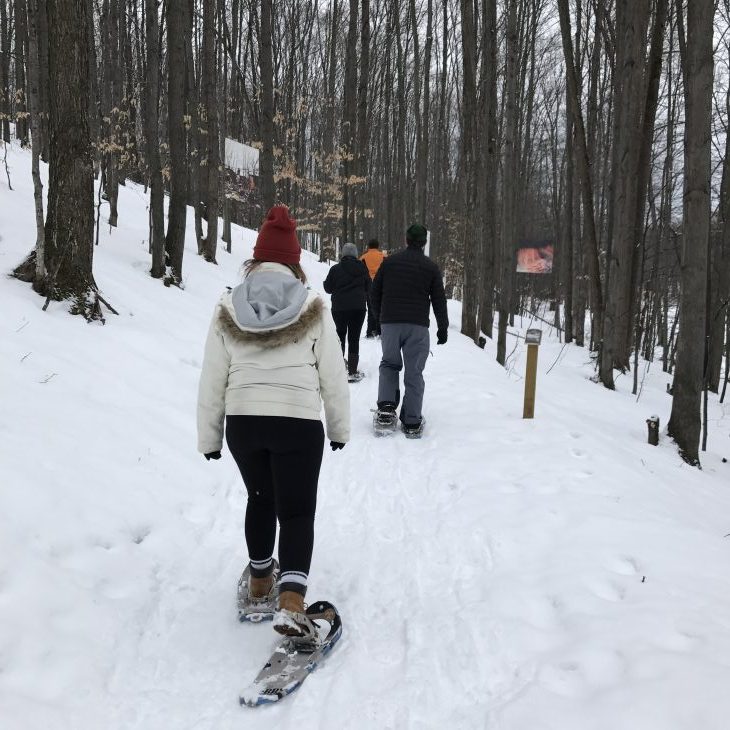 Michigan Winter Fun: Snowshoeing
This winter activity is extremely peaceful and perfect for someone who enjoys taking a relaxing hike. The snowshoes allow you to trek through deep snow easily.
The snowshoes typically attach to your shoes so I would recommend wearing snow boots. I would still recommend wearing snow pants with this activity to help keep you warm.
If you are at Crystal Mountain, make sure that you check out Michigan Legacy Park. This outdoor nature park combines nature and sculpture with ties to Michigan.
Michigan Winter Fun: Snow Tubing
Providing the best of both worlds by allowing you to glide down a hill without the work of walking back up it. Glide down the hill on your stomach, face first or in a seated position.
Race your friends down the hill for bragging rights and enjoy the moving carpet to take you back up the hill.

You really can't go wrong with any of these snowcation adventures options in Northern Michigan. You will run out of time before you run out of fun!

Big thanks to Nedra at AdventureMomBlog for sharing her Michigan snowcation winter adventures with us! Be sure to read about her other adventures (including curling and underwater hockey) on her blog!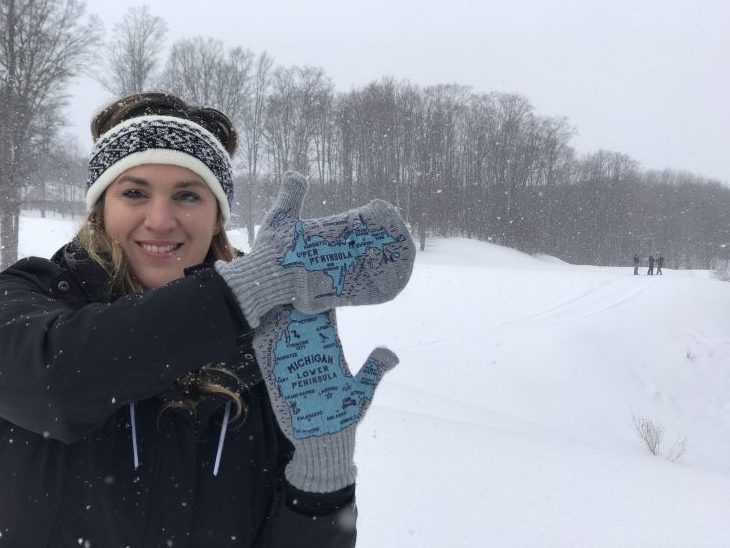 Are you looking for a warmer adventure in Michigan? Make sure to check out Zehnder's Splash Village in Frankenmuth!
Pin Michigan Winter Fun to Pinterest