On a recent visit to Gettysburg I stepped onto the battlefield and there was hardly a sound surrounding me. There was a slight rustle of a breeze across the grass, but otherwise, I was immersed in silence.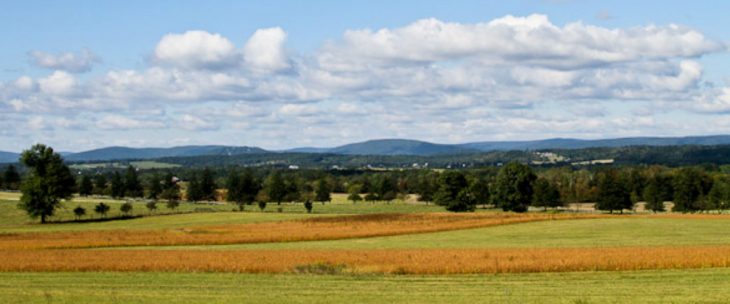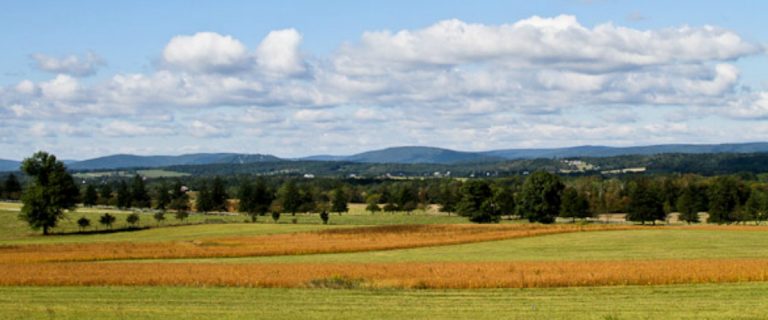 It's like mother nature knew how sacred this ground is and barely whispered a word.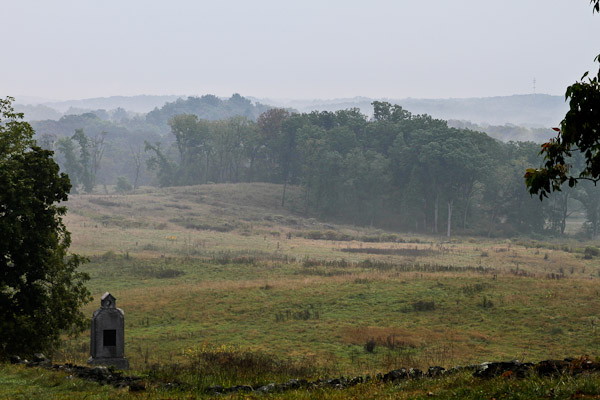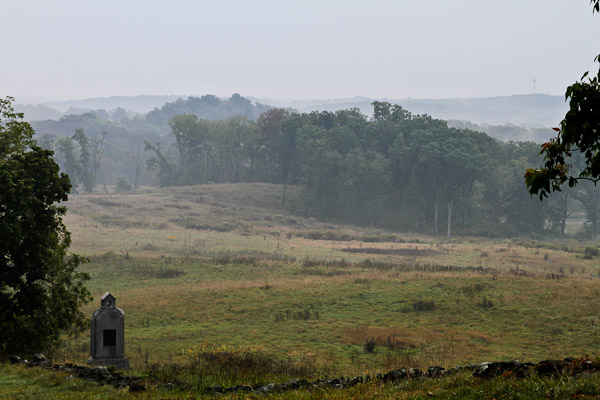 VISITING GETTYSBURG + BATTLEFIELD
There was so much bloodshed and so many lives lost here that I can't help but feel the sadness seeping from the land.
However, there is also so much beauty here and I'm so grateful I decided to take a walk through one of the most historic locations in the story of the American Civil War.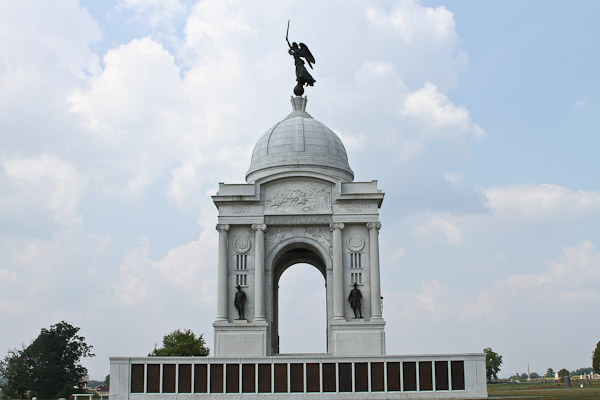 Out of all the places I visited on my recent trek around Virginia, Pennsylvania, and Ohio I'm most asked how I liked visiting Gettysburg.
My reply is always the same; I absolutely adored it.
I'm not a history buff by any stretch of the imagination, but walking land where a battle that determined the course of our nation was fought is pretty intense.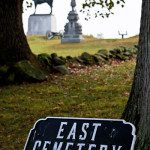 I made Gettysburg a stop because I thought there would be excellent ghost tours (there are), but Gettysburg offered me so much more.
I didn't think I would enjoy walking around the Gettysburg National Military Park as much as I did.
The landscape is stunning and the history of this location is really quite fascinating. Monuments representing states that fought in the battle jut up throughout the countryside.
Some are small markers where others are elaborate works of art.
More fun awaits in Pennsylvania and I've written about many of them here!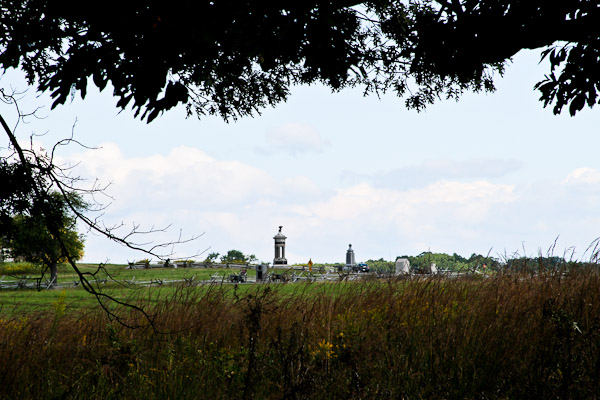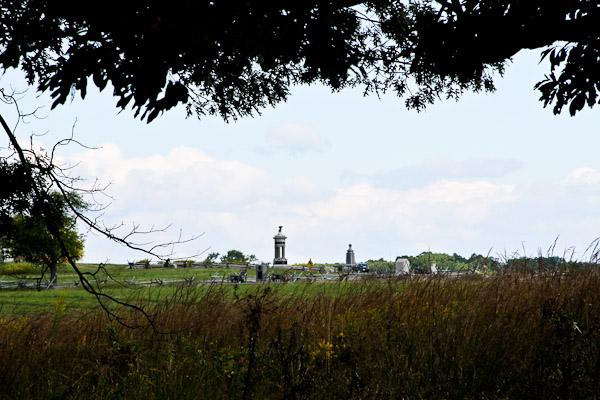 I spent some time driving around looking for the Michigan monuments and found two of them.
They are a nice memorial to the men who lost their lives here.
The drive alone is worth a visit.
Exploring this part of Pennsylvania has been a welcome surprise.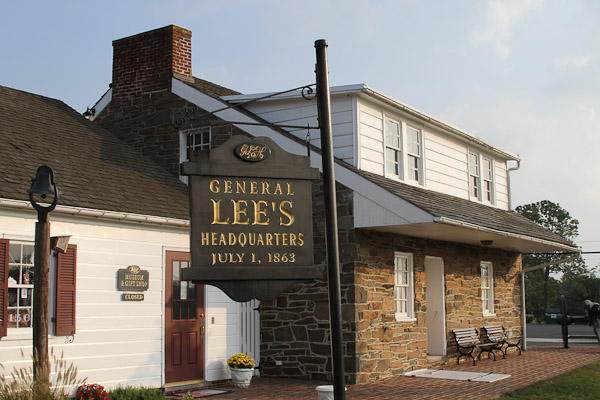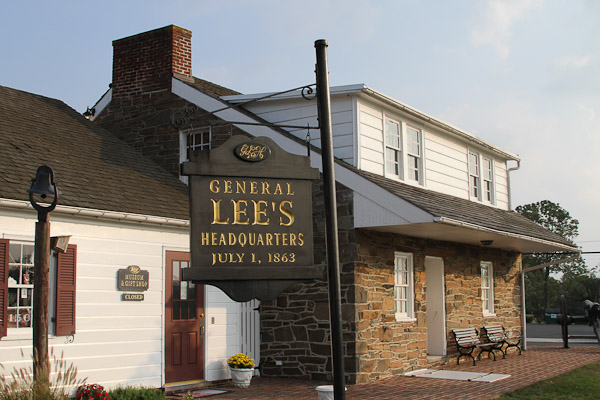 VISITING GETTYSBURG MEANS TAKING A GHOST TOUR
Of course, my favorite part of the visit was the ghost tours. I mean, come on, this has to be one of the most haunted places in America.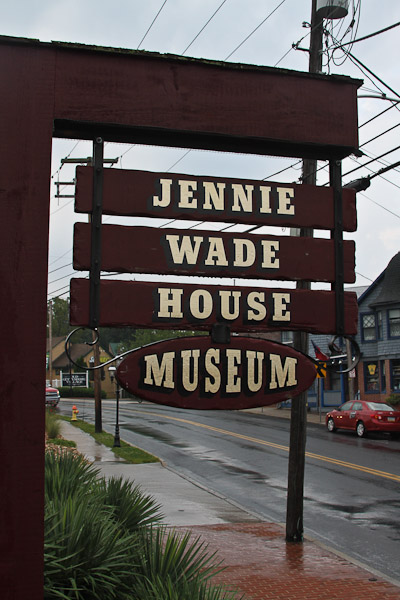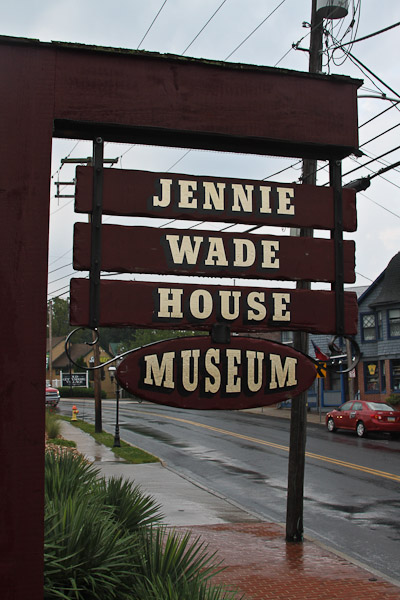 We took the Ghostly Images tour which is the only tour that takes you inside the Jennie Wade house. Jennie was the only civilian to lose her life during the battle when a bullet passed through her front door, an interior door and into her killing her instantly.
It's said to be one of the most haunted places in Gettysburg.
Our tour ended in the basement with the lights out. I loved it.
It was a very interesting tour and our guide was excellent!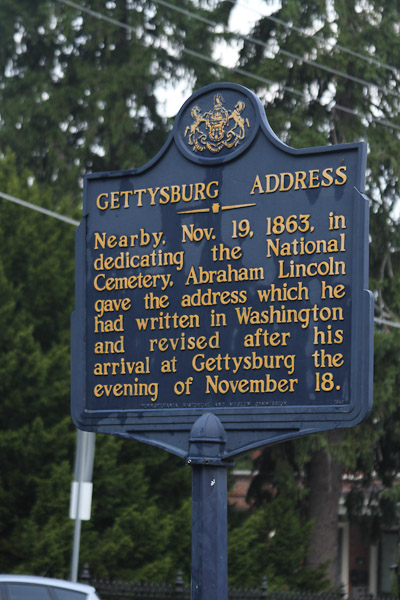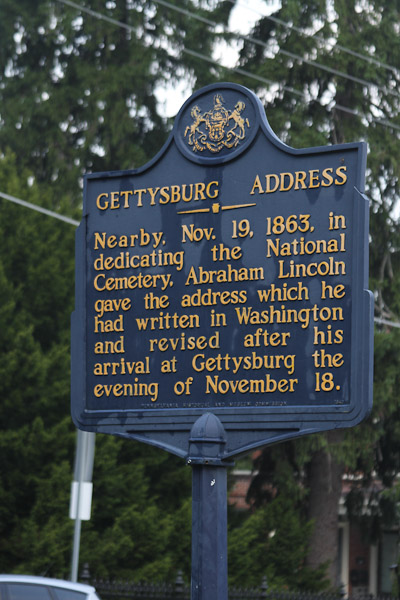 Visiting Gettysburg + Double Decker Bus Tour
Do not leave Gettysburg without touring the battlefield. You can pick up an audio tour at the National Park and take a self-guided driving tour or if you prefer a tour guide take a narrated double-decker bus tour.
The double-decker bus tour allows you to sit back and relax while someone else does the driving which is the way to go if you've been road tripping.
The narration is very interesting and I found that the bus tour gave us a great way to meet other travelers and get a good overview of the land and history.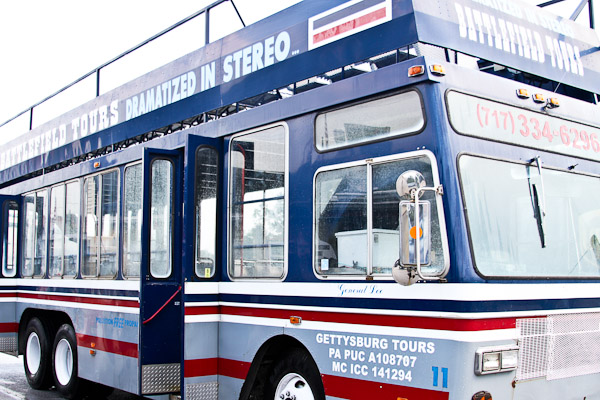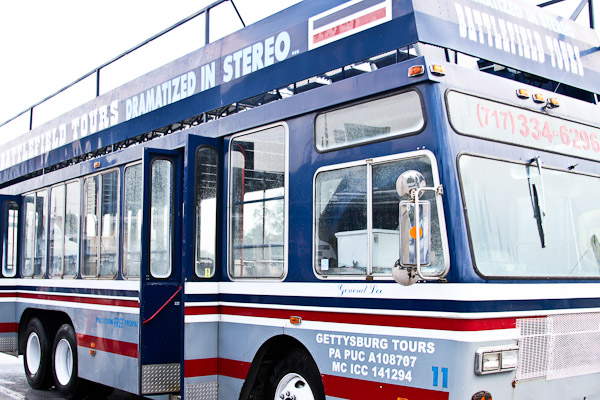 In addition to touring the battlefields and taking ghost tours, there is shopping, museums, and good food.
We had a fun meal at the Dobbin House Tavern.
We ate in the lower portion of the tavern where everything is lit by candlelight and patrons are seated practically shoulder to shoulder, sounds a bit intimidating but it was a fun experience.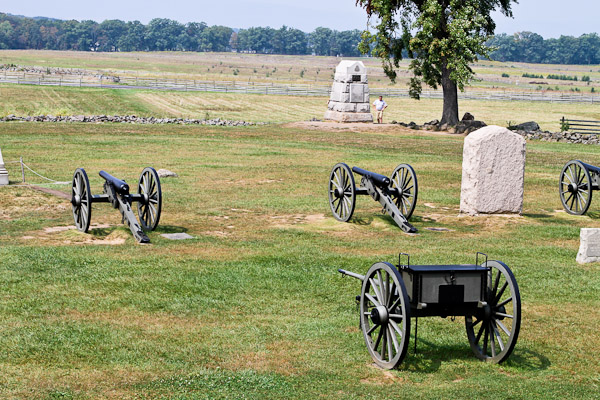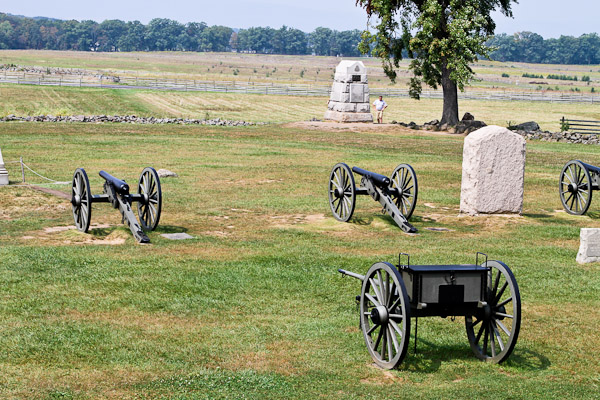 VISIT GETTYSBURG FOOD SCENE
Gettysburg actually has a number of great restaurants.
There is no way you'll go hungry during your visit.
WHAT TO DO BEYOND THE BATTLEFIELDS WHEN YOU VISIT GETTYSBURG
The next time your travels take you near Gettysburg, PA be sure to make time to stay a night or two. I think you'll be pleasantly surprised at how much the area has to offer.
More information about Gettysburg can be found on their website or on their Facebook page.
Pin All The Best Reasons You Need To Visit Gettysburg to Pinterest