West Virginia is known for its rich history and stunning natural beauty, but it is also a hotbed of haunted places. From Lake Shawnee Amusement Park to the Trans-Allegheny Lunatic Asylum, visitors can experience spine-tingling tales and ghostly encounters.
At Harpers Ferry, take a guided ghost tour and hear tales of restless spirits and haunted buildings. Point Pleasant is famous for the legend of Mothman, and the Blennerhassett Hotel is said to be haunted by its former owner and ghostly children.
Finally, check out the West Virginia Penitentiary and the Wells Inn, where guests can spend a night in a haunted hotel.
This and so much more waits for you in the haunted history of West Virginia.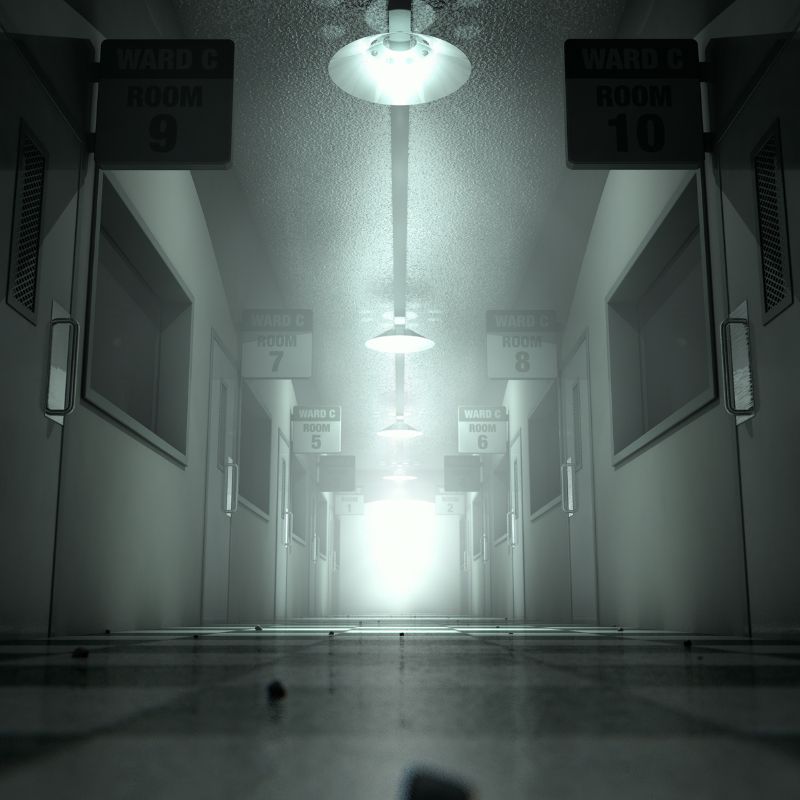 Some Of The Most Haunted Places In West Virginia
Droop Mountain Battlefield
Droop Mountain Battlefield State Park in Pocahontas County commemorates the site of West Virginia's last significant Civil War battle. The park, established in 1929, stands a s memorial to those that died in the battle. Here you'll find an observation tower, hiking trails, picnic tables and perhaps a ghostly sighting or two.
Visitors have reported sounds of galloping horses and sightings of the ghosts of a headless Confederate soldier and another soldier lying asleep against a tree.
Flatwoods Monster
If you've been involved in the paranormal world for very long it's most likely you've heard some version of the Flatwoods Monster story.
According to witness, in the fall of 1952 a UFO fell from the sky and landed right smack dab in West Virginia. Now, it's the next part of the story that seems to come under the most debate. I like the version the tells of a group of children and adults going out in the dark to inspect the crash site and found an alien.
The being, according to the story, had shiny eye and a round red face and was dressed in a green, drapey material. For whatever reason, they named the alien the Flatwoods Monster. It proceeded to hiss at the onlooker and then simply disappeared into thte night.
Regardless of what had happened, today you can travel Braxton County in search of the Flatwoods Monster chairs that have been installed.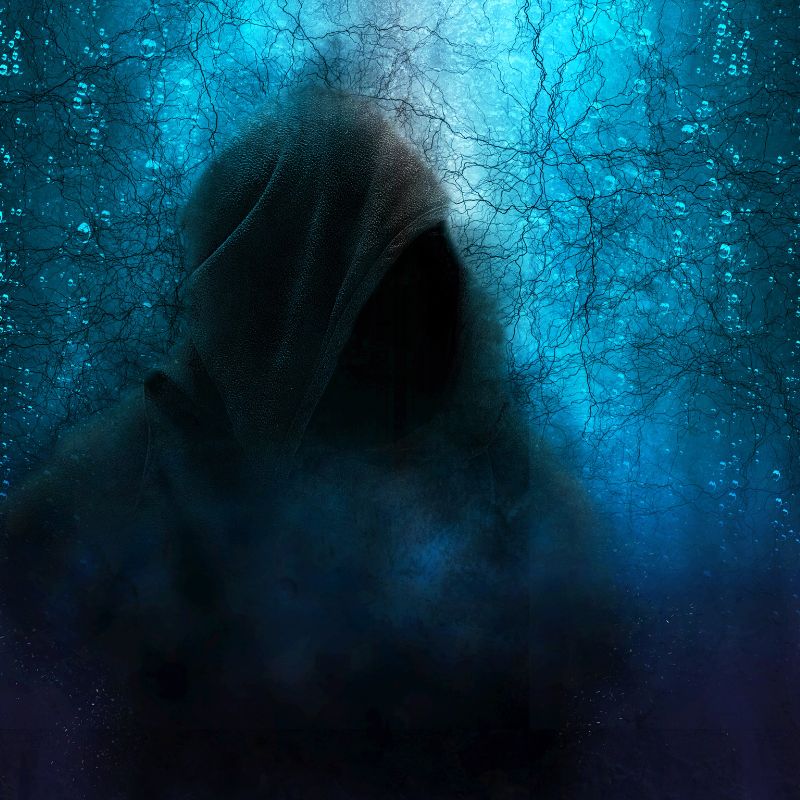 The Greenbrier Ghost
Arguably the most famous entity in the state is that of Zona Heaster Shue. Zona was a young, married and pregnant woman when she was found dead one January night in 1897 in Greenbrier County. The local newspaper said she had died in childbirth and was laid to rest a few days later.
However, its said that her ghost came back to accuse her abusive husband of her murder. An exam of her exhumed remains found she had a broken neck and her husband was found guilty. It's not very often you hear of a ghost solving their own murder.
Be sure to visit a historical marker commemorating her located on U.S. 60 in Sam Black Church near the I-64 entrance ramp.
Haunted Harpers Ferry
Home to Harpers Ferry National Historical Park, the Eastern Panhandle town of Harpers Ferry is said to house a number of restless spirits. You can take a tour with Ghost Tours of Harpers Ferry, take an an evening walking tour of some of the town's most haunted sites.
Lake Shawnee Amusement Park
In the late 1700s, a bloody skirmish between settler Mitchell Clay and the local Shawnee Native American tribe ended in the deaths of three of Clay's children and several Shawnee warriors. In the 1920s a local businessman purchased the land and turned it into Lake Shawnee Amusement Park. A number of fatal accidents occurred at the park (some say because the land is cursed) and it was finally shuttered in 1966.
If you take a private paranormal tour you may see the ghosts of a man and a little girl near the Ferris wheel and swings. Note, daytime tours are also available.
Lewisburg Ghost Tours
Lewisburg Ghost Tours guides guests on a candlelit walk through Lewisburg Historic District— a hotbed of paranormal activity, some say. Late at night, you might hear the cries and moans of injured soldiers coming from the Old Stone Church, which served as a hospital during the Civil War.
Meanwhile, at the historic General Lewis Inn, guests have reported encounters with as many as 3 mischievous spirits.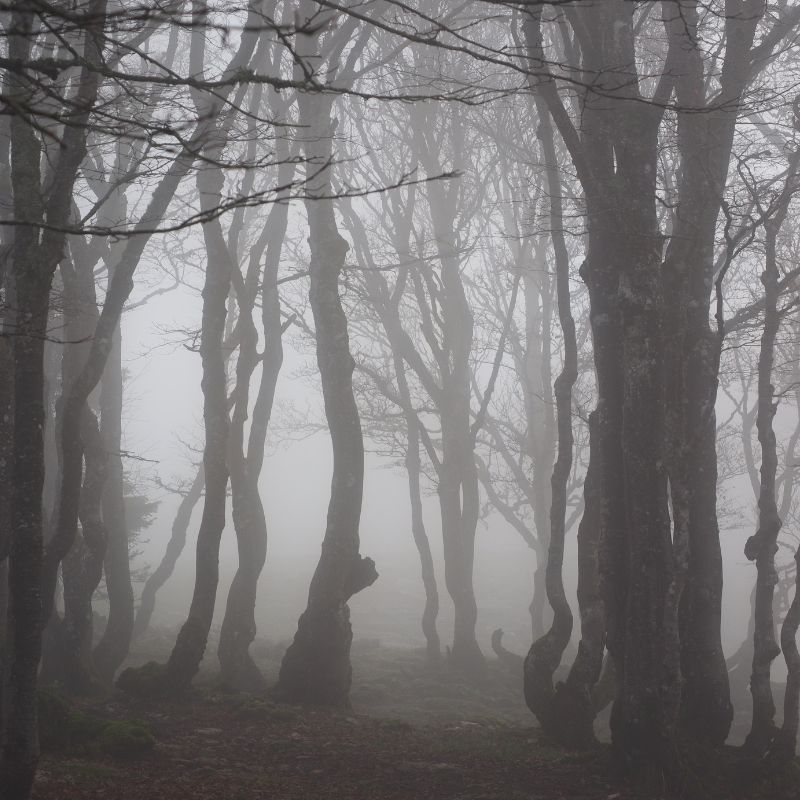 Mysteries in Morgantown
Home of West Virginia University, Morgantown is known for more than their school spirit. Paranormal spirits haunt the hallowed grounds of this university.
Long before the school existed, Elizabeth Moore was the principal of the Woodburn Female Seminary, a women's education academy. After she passed, many still felt her presence on campus.
Today, students have seen Ms. Moore hovering over the building that WVU named for her, E. Moore Hall. Just across the way at the Mountainlair, people have reported seeinga little girl in a yellow dress dancing through the student union.
Sally, this spirit died of typhoid fever and was originally buried where Stewart Hall now stands. The bodies were moved to a different cemetery but some believe Sally never left.
North Bend Rail Trail Tunnel No. 19
Hikers, bicyclists and horseback riders traversing the 72-mile-long North Bend Rail Trail in Ritchie County might want to proceed with caution around Tunnel No. 19, also known as the Silver Run Tunnel.
It was here on a foggy evening in 1910 that an engineer spied a young woman in a flowing white dress standing on the tracks. He brought his train to a screeching halt but when he went to look for the woman she had vanished. His predecessors also spotted the same woman on the tracks, and each time she vanished.
No one knows the origin of the mystery woman, although some bones were said to have been found under a house near the tunnel.Some say you can still spot her.
Those who wish to explore the tunnel are advised to bring a flashlight, even during the day. The curved, damp tunnel is 1,376 feet long– beyond sunlight's reach.
Point Pleasant and The Legend of Mothman
In 1966, residents of Point Pleasant first reported seeing a tall, winged creature with glowing red eyes. It was believed that this creature– dubbed the Mothman– was an extraterrestrial being.
Today, Mothman has become a pop culture icon in Point Pleasant, where a 12-foot-tall metallic statue bears his likeness. At the Mothman Museum, you can study Mothman artifacts and other exhibits.
The historic Blennerhassett Hotel in Parkersburg is said to be haunted by the ghost of William Chancellor, the man who built this Queen Anne-style hotel in the late 1800s. Guests have also reported run-ins with ghostly children playing tag in the hallways and a man in a tuxedo who appears in the hotel's mirrors. Mysterious noises have been reported as well, including knocking on doors and music coming from the empty ballroom late at night.
The Haunted Parkersburg ghost tour begins in the lobby of the Blennerhassett Hotel, and you can stay there with their special "Haunted Parkersburg" overnight package.
Note, if you've never watched the Mothman Prophecies with Richard Gere it's a must.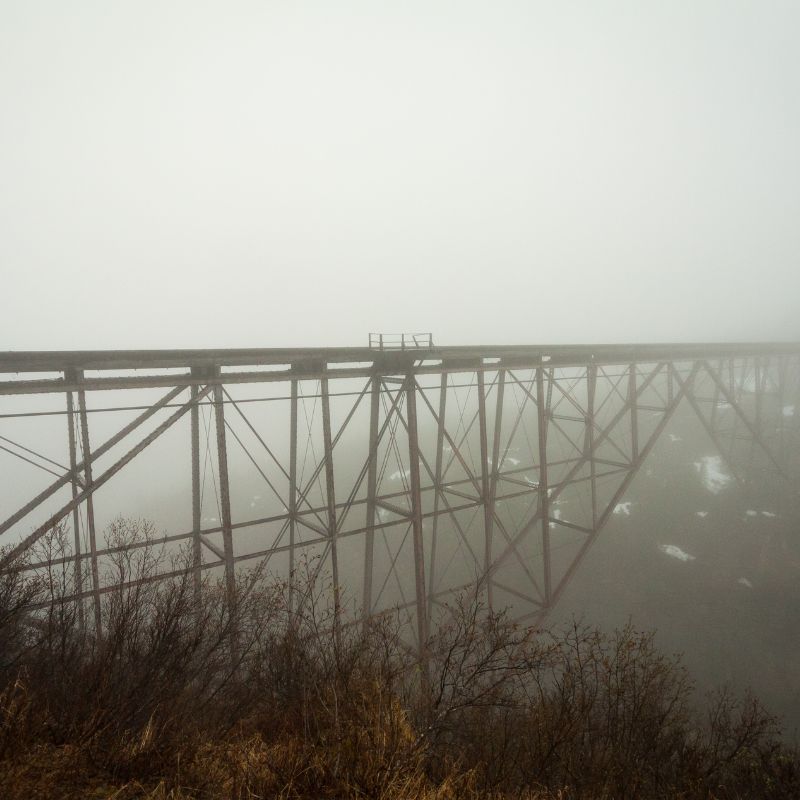 The Wells Inn
Interested in staying the night at a haunted hotel? The Wells Inn is sure to give you a fright.
The grandson of the founder of Sistersville, Ephraim Wells, built the hotel to cater to oil barons and upper class travelers in the late 1800's. Many say that Mr. Wells never left his beloved hotel.
A ghost walks the halls turning on lights, slamming doors and moving objects. Additionally, the sound of writing can be heard from Mr. Wells old office.
Trans-Allegheny Lunatic Asylum
The Gothic sandstone structure of the Trans-Allegheny Lunatic Asylum looks eerie, so it's no surprise there are ghost stories associated with this Civil War-era hospital in Weston.
Construction began on the asylum in 1858 but was disrupted when the grounds were used as a camp for Union soldiers. Originally built to house 250 patients, and at one time known as Weston State Hospital, the facility reached its peak in the 1950s with 2,400 patients.
The hospital closed permanently to patients in 1994 but eventually was reopened as a tourist destination. The asylum offers ghost tours and history tours until mid-November, closed for the winter season.
This is one stop that should be on everyone's paranormal bucket list.
West Virginia Penitentiary
Opened in 1875, the West Virginia Penitentiary in Moundsville is said to be one of the most haunted prisons in the United States. It's no wonder, as the prison was the setting for riots, fires and nearly 100 executions during its time in operation.
Today you can tour the lockup areas and prison yard. Tours are available year-round and I don't think you'll be disappointed. I watched a shadow move across the corner of a wall and ceiling while in a windowless room by myself. It was eerie to say the least.
Whipple Company Store
West Virginia's coal mining heritage is a rich and sometimes tragic one. Whipple Company Store in Fayette County pays tribute to the stories, legends and lore that made up this hardworking way of life.
This unique architectural structure once served as the center of coal camp life, selling everything from candy to caskets.
During October, Whipple Company Store offers a special after-dark flashlight tour of the creepiest areas of the 100-year-old building, including the elevator shaft, ballroom, walk-in safe, hidden floor, embalming room and basement.
The unexplainable sights and sounds reported have made the old store a popular destination for ghost hunters.
BONUS HAUNTED WEST VIRGINIA: National Museum of the Paranormal
It might be worth trying to squeeze in a visit to the National Museum of the Paranormal in nearby Camreon, WV.
The Archive Museum is a portal into a realm that lies just beyond the mortal veil where emotions, ethereal entities and historical imprints haunt every square inch of the it's host.
The Archive has been known to illuminate the correlation of historical events with the artifacts that have somehow have been stained with various forms of supernatural qualities and auras.
Their hours vary so be sure to call ahead to confirm they are open.
Be sure to check out these awesome West Virginia waterfalls and scenic drives.
Pin These Haunted Places in West Virginia to Pinterest