We arrive deep in the Everglades to the town of Chokoloskee Island, FL just south of Everglades City. It's on the way to absolutely nowhere and a bit south of somewhere. It's a warm, sunny day perfect for an Everglades tour by kayak.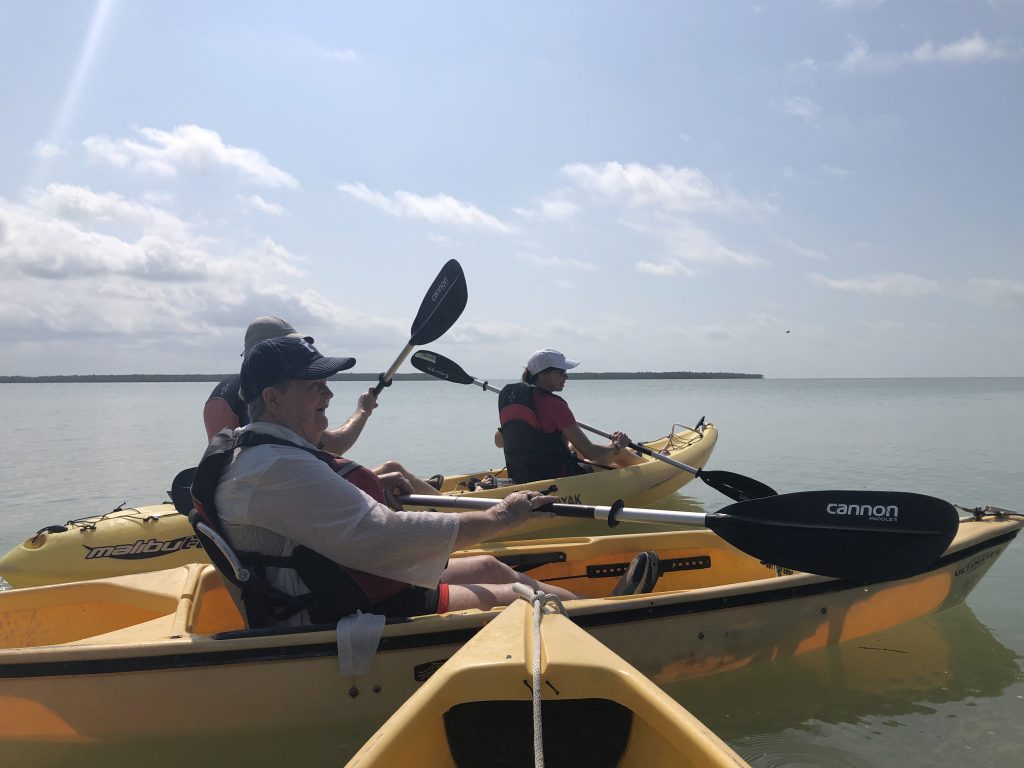 There are many outfitters that provide Everglades National Park tours, but we landed at the best Everglades tour when we found EvergladesAreaTours.com
Arriving for Our Everglades Tour
At the meeting place, a small building in the middle of town, we sign in, provide waiver information, confirm that we have paid our National Park fee (you'll need to do this in advance) and hop in a golf cart with our tour guide and another couple.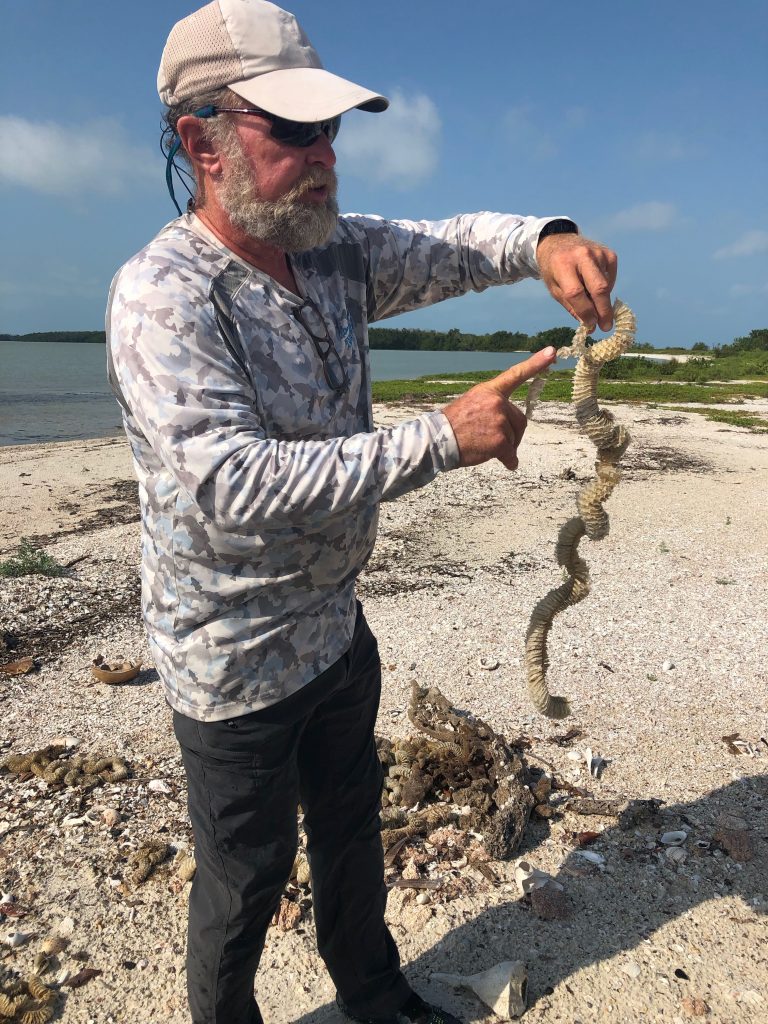 Our guide is none other than Don "Woodkayaker" McCumber. An avid kayaker with over 25 years experience and a Florida Master Naturalist. I'm thrilled that we have him to guide our small group into the Everglades National Park.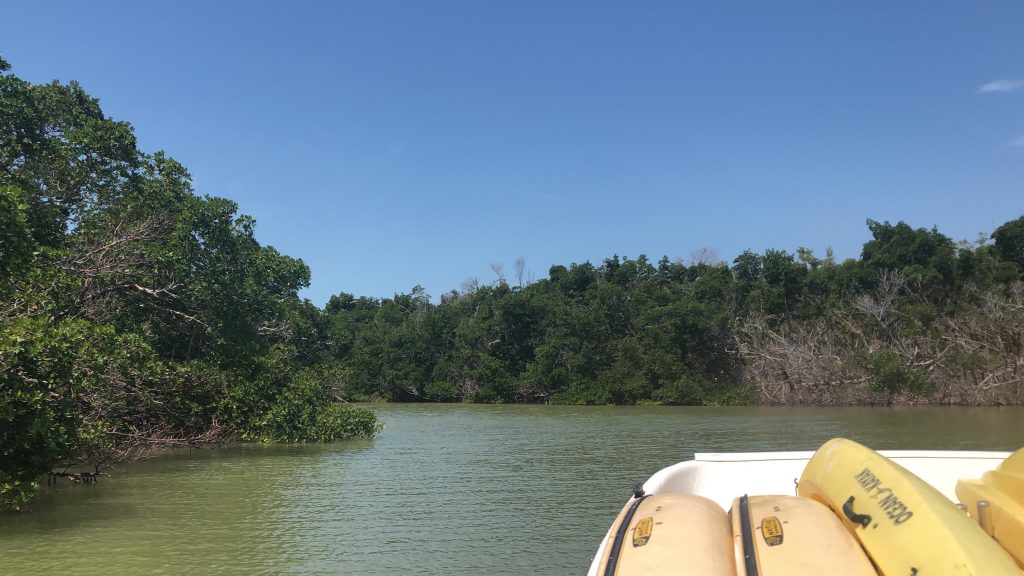 Leaving Terra Firma Behind
From the meeting place to the boat docks is a quick ride and before I know it we are pushing back from the dock. As we glide away from the docks I can feel all the stress of life floating away.
This is time to just enjoy the great outdoors, have an adventure and not think about all that is waiting for me at home.
There is incredible beauty in this part of the Everglades and I want to enjoy every single minute of it.
Don't Miss: How To Have a Wild & Weird RV Adventure Through Florida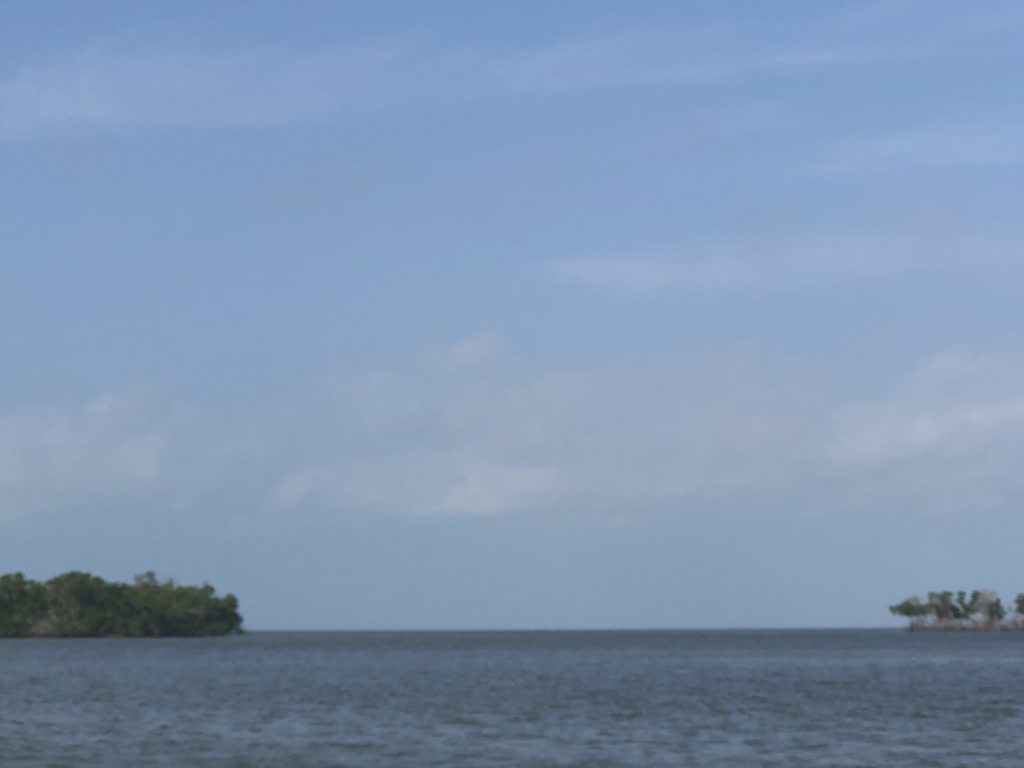 We motor towards the Gulf of Mexico while Don tells us about the Everglades, wildlife we might see, and what marine life we may encounter.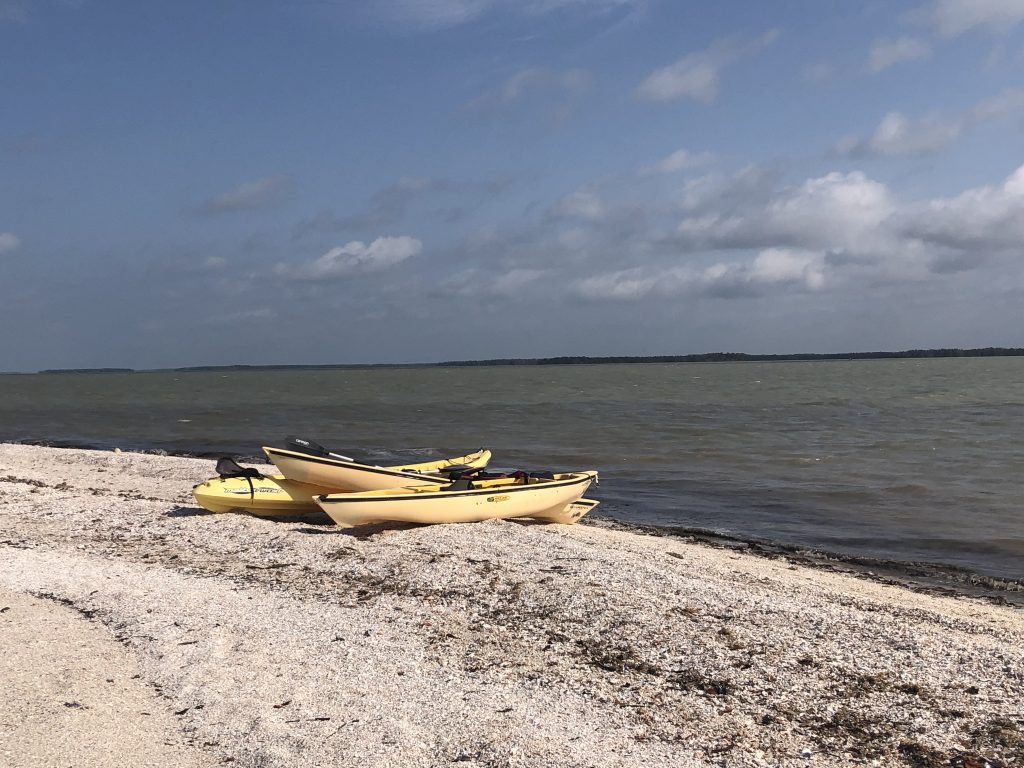 Island Landing
Eventually, we land on an island very near where the Everglades meet the Gulf. I feel like we've gone to the edge of the world and I'm completely in love. It is gorgeous, peaceful and so incredibly quiet except for the waves from the Gulf crashing on the nearby keys and islands.
There is a group camping on the island (permits can be picked up from the National Park Service) and I can only imagine the number of stars they see at night.
I'm both intrigued and a little freaked about people camping so far from the mainland. Our tour guide assures me that it is one of the most spectacular places to camp and I can see why.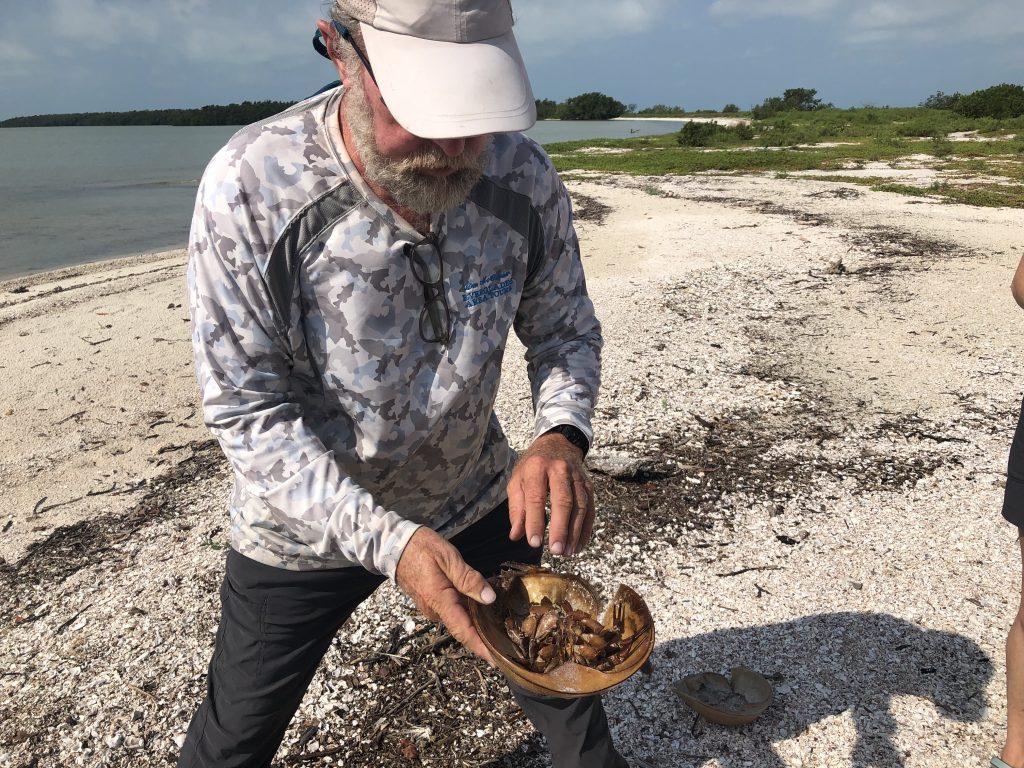 Our group jumps out of the boat, walks along the shore for a bit and listens while Don shares about the different plants, seashells (it's a national park so no seashell collecting), small marine life and more. He can identify everything we find along the shore.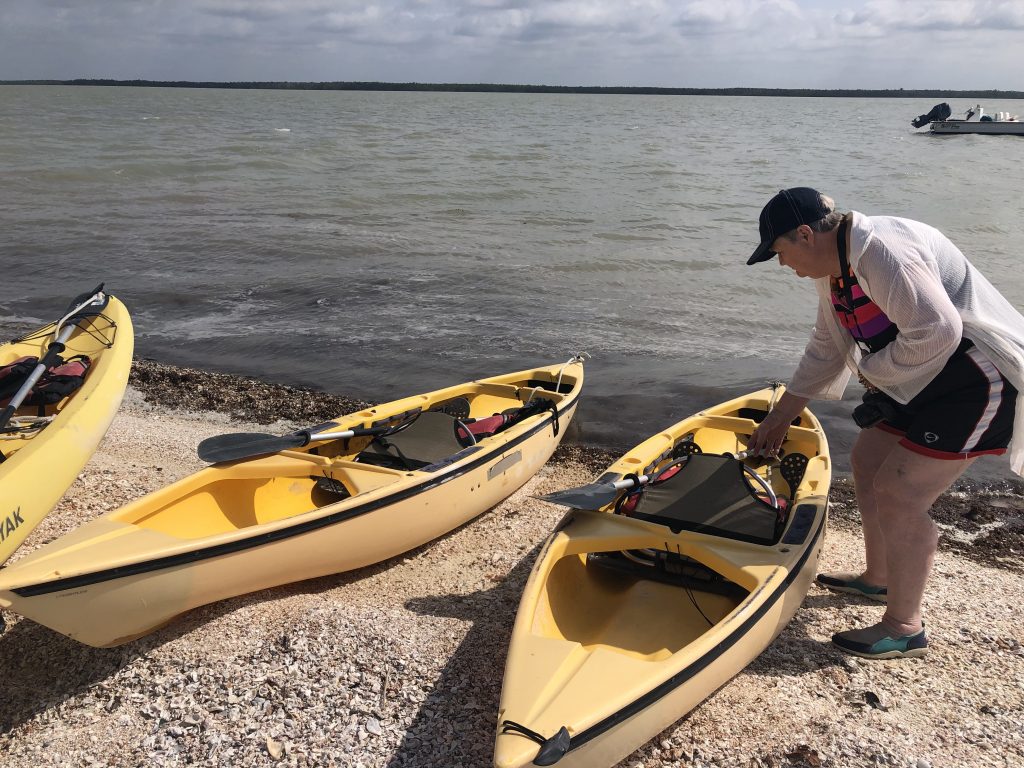 What It's Like Kayaking on an Everglades Tour
Done on the island, Don launches our kayaks into the water. Our plan is to kayak in the cove created by the island and surrounding keys.
The waters are calm in this area and teeming with wildlife. As we kayak along the shore we spot numerous birds and some in our group even watched an eagle ray jump out of the water. I missed that action.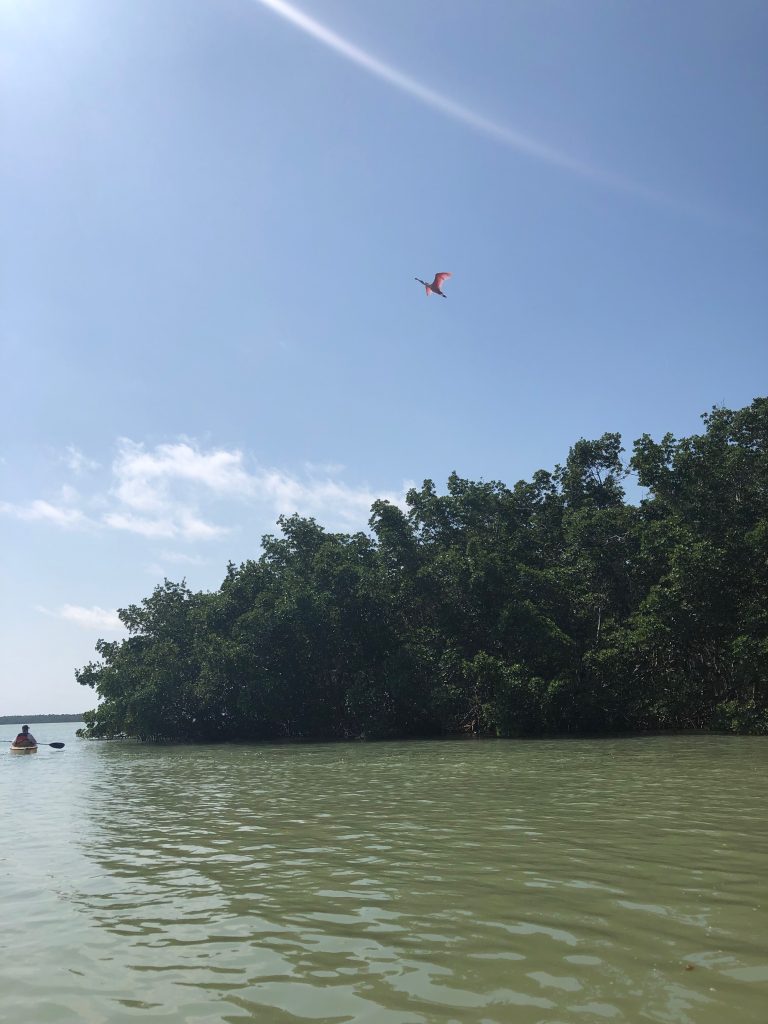 There is something to be said about kayaking deep in the park. It's just the five of us exploring this little part of the world.
Don identifies birds as we see them, but other than that it is a pretty quiet group. We are all content to just breathe in and absorb all that is surrounding us.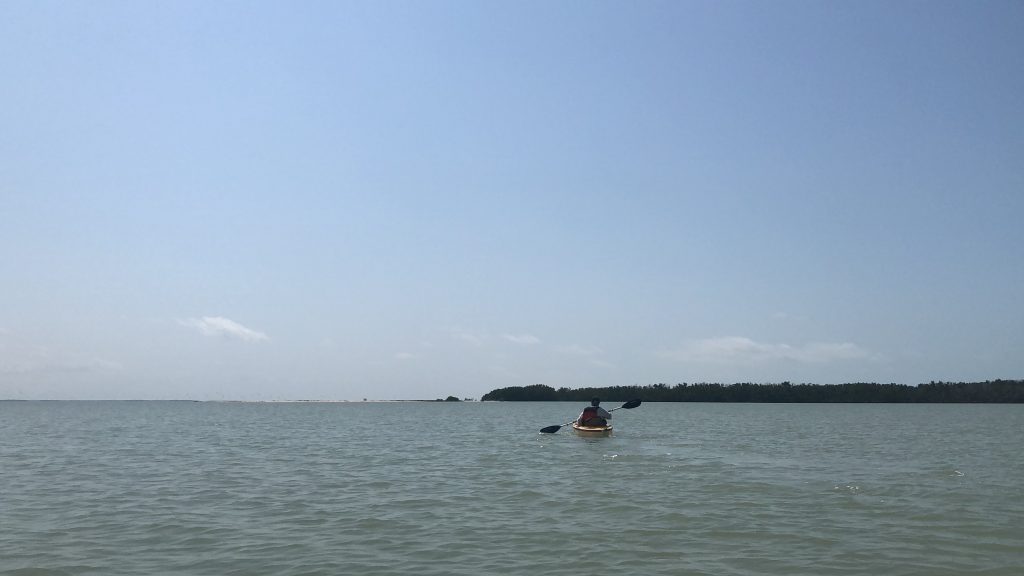 For those that aren't comfortable in a kayak, this is a great tour. The waters aren't very deep and are calm without waves. It felt like the islands and keys protected us from rough conditions.
Going with an experienced guide is important.
I would not attempt this on your own if you don't have considerable boating and kayaking experience.

Returning to the Mainland
As with all good things our Everglades tour eventually drew to an end. On our return to the docks, Don took us around some other keys, shared a ghost story with us, and told us about pirates and legends.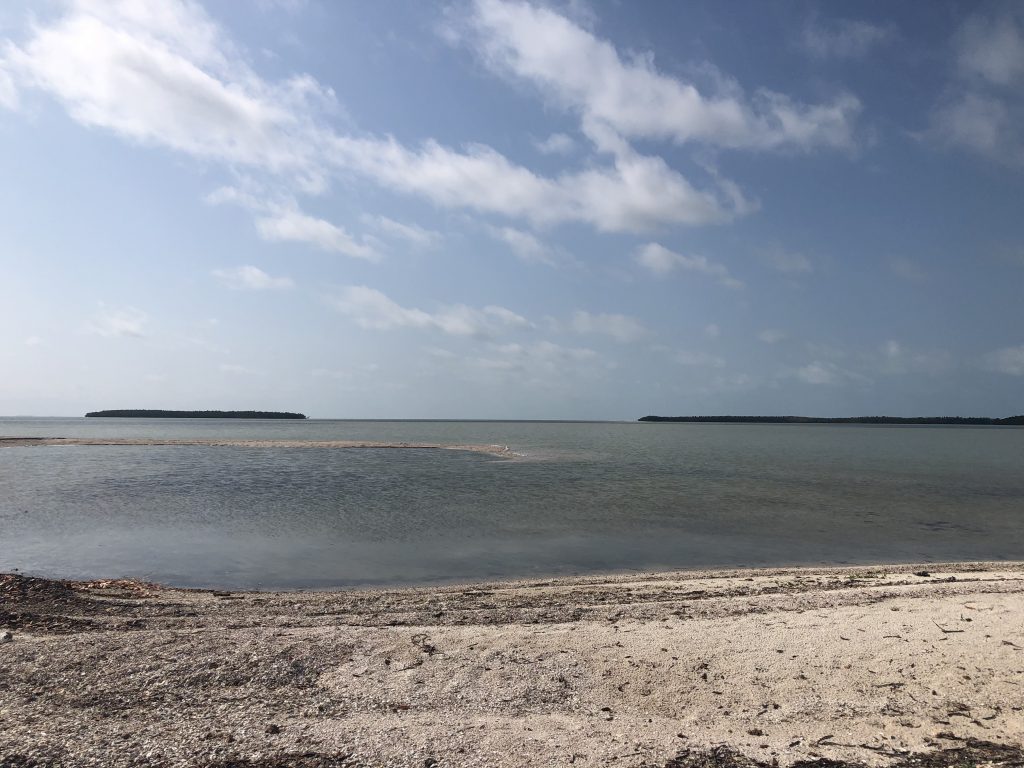 There is a ghostly, grisly story about Bloody Edgar Watson that will send chills down your spine.
Plus an interesting legend about Pavilion key and how it got its name.
I won't spoil those stories for you here, but be sure to ask your guide to share as they are tales that should definitely come from those that know them best.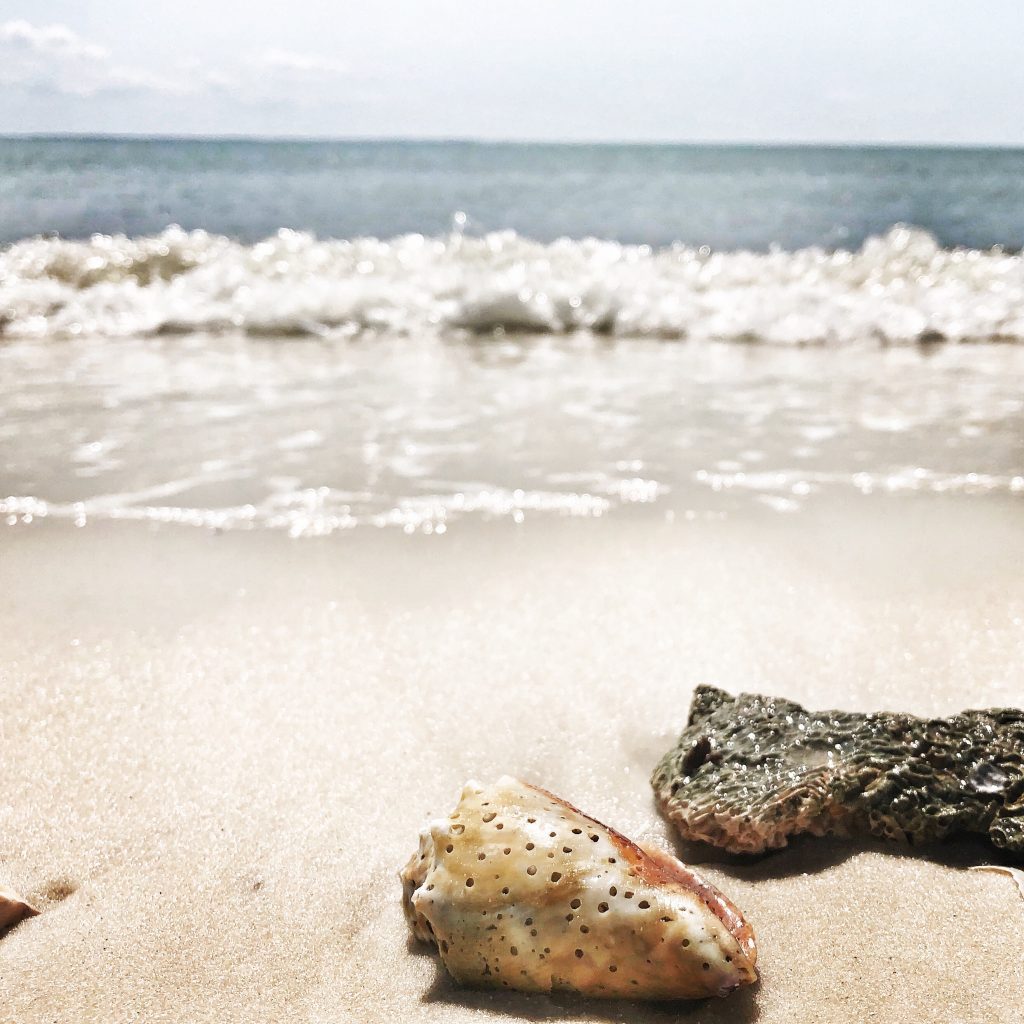 Back on terra firma, we say our goodbyes, get a lunch recommendation and head back to our campground.
In my opinion, there is honestly no better way to explore Everglades National Park and I really hope that I can return again soon.
Some tips before heading out on an Everglades tour:
Wear sunscreen!!!
Bring the sunscreen with you and reapply often.
Better yet, wear a lightweight, long sleeve shirt and long lightweight pants.
Wear a hat.
Wear sandals that can get wet.
A giant bottle of water is important. You'll want to stay hydrated.
Take a dry bag or similar to store your phone/camera in
Did I mention sunscreen? Don't forget to use the sunscreen 🙂
What to Know About the Boat Assisted Kayak Tour
The tour is 3 ½ – 4 hours long
Departs at 9am or 1:30pm. We took the 9a and glad we did so we missed the hottest part of the day.
The kayaks are very stable and comfy
Arrive a little early to get signed in and gather your items for the trip
Take a dry bag or similar to store your phone/camera in
Maximum of 6 guests per boat
I'd like to thank EvergladesAreaTours.com for hosting me on this adventure.
Pin How To Take An Epic Everglades Tour by Kayak to the Edge of the World to Pinterest