It's officially spooky season and that means it's time to share 5 haunted mansions in the midwest you have to experience.
Yes, there are way more than 5, but I thought I'd share in small amounts so not to overwhelm. Plus, these 5 are always at the top of my recommend list.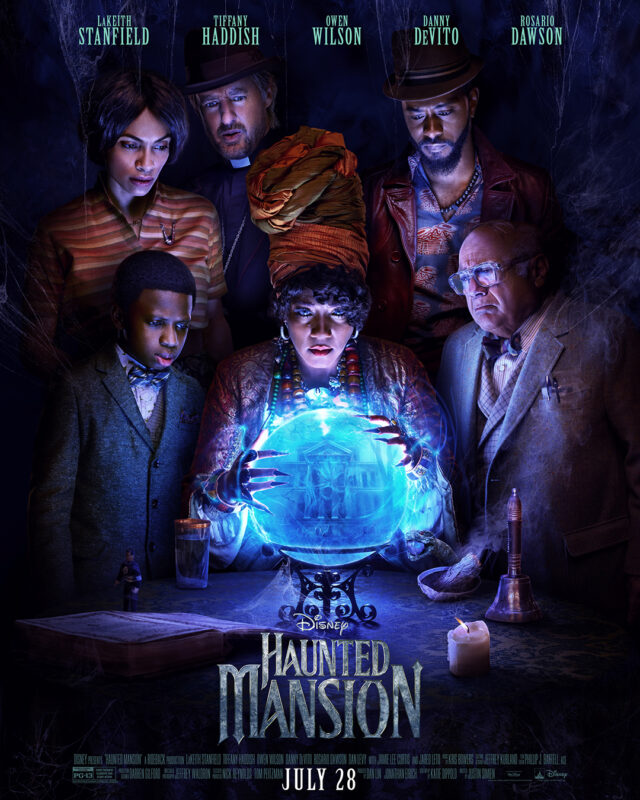 Of course, the timing for this is perfect since Haunted Mansion opens in theaters on July 28. I have it on good authority that this is definitely not one to miss.
In the movie a woman and her son enlist a motley crew of so-called spiritual experts to help rid their home of supernatural squatters.
After you see the movie be sure to check out one of these haunted mansions in the Midwest. They all offer tours or overnight stays.
I'm always a go for an overnight stay but I know some people prefer to not sleep in a home where ghostly residents may reside. Maybe after watching Haunted Mansion you'll change your mind.
5 Haunted Mansions In The U.S. You Have To Experience For Yourself
The Whitney, Detroit, MI
The Whitney is considered to be Detroit's most iconic mansion that has been standing since 1894. This Romanesque Revival home was built by lumber baron David Whitney, JR and his wife Sara who no longer liked living in a log cabin and insisted on something bigger.
Both David and Sara passed away in the home and tales abound that they may have never left. Other think that perhaps, Flora, David's first wife who died a year before the mansion was completed bay haunt the halls.
Regardless if you believe in ghosts or not a dinner and ghost tour at The Whitney is a memorable experience.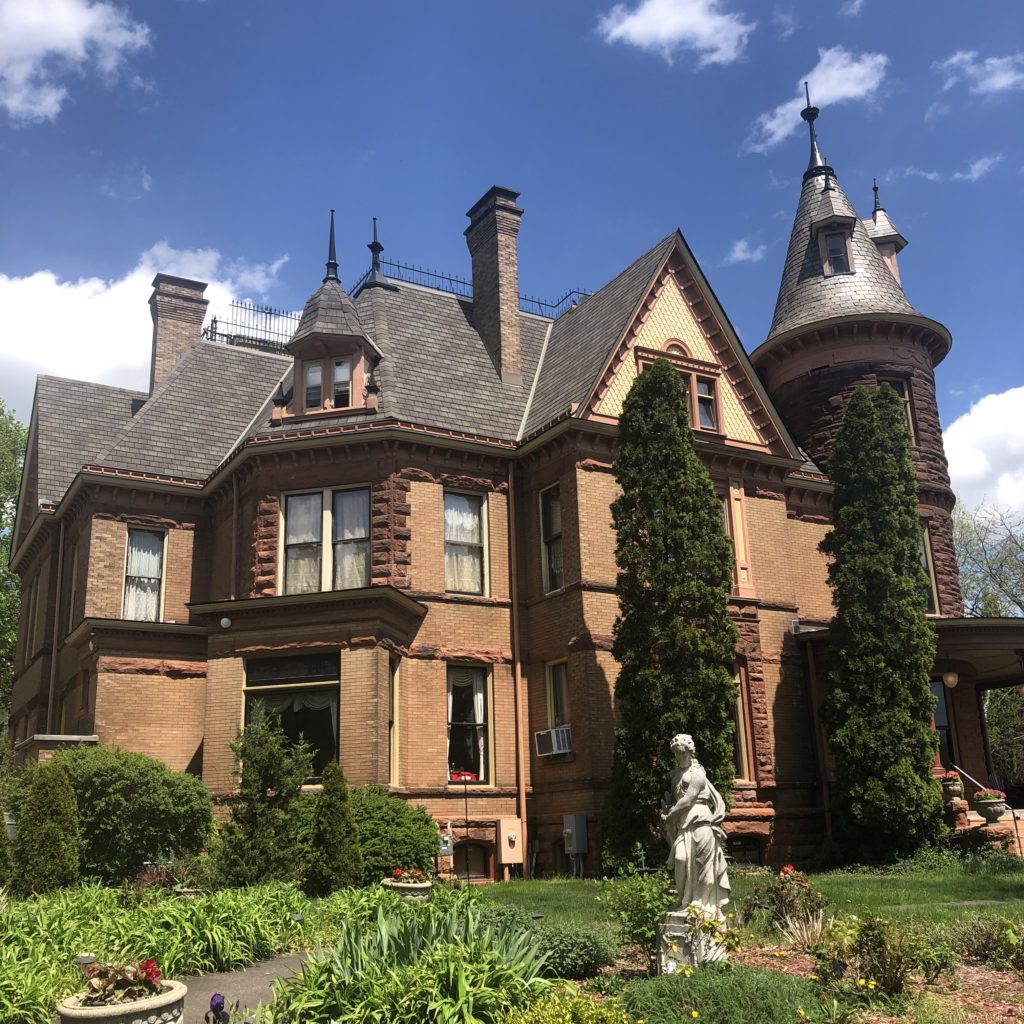 Henderson Castle, Kalamazoo, Michigan
The Henderson Castle is another late 1800s structure where visitors often see ghosts of the original owners, Frank and Mary Henderson. Additionally people tell strange stories of see a ghostly little girl and a ghostly dog (I'm so here for the dog ghost!)
Visit the castle for afternoon tea or dinner. Walking history tours are offered on a regular basis and you never know when you might just see something paranormal during your visit.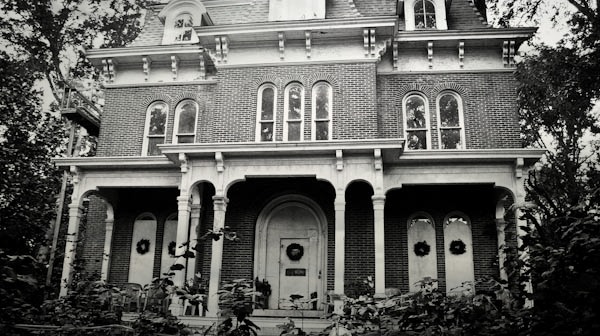 McPike Mansion, Alton, Illinois
Built in the 1800s the McPike Mansion has fallen into disrepair over the years. It hasn't been occupied since the 1950's…by anyone living in our time and place anyways. I'm almost positive ghostly entities remain in the home.
The mansion looks a little rough around the edges but that lends to its haunted charm. Walking up to it gives off a very eerie feeling.
When I visited years ago you could only go into the cellar due to ongoing renovations being performed on the home. It looks like that status is the same.
However, if you like a solid ghost hunt and going on ghost tours the McPike Mansion and haunted Alton, Illinois are THE places to be.
Franklin Castle (aka Tiedemann House), Cleveland, Ohio
Rumors abound of voices echoing from empty rooms, visitors feeling cold spots, and sounds of crying children when no children are in the home. There are hushed whispers of hidden rooms and secret passageways. While any proof is still a ghostly figment, Franklin Castle lends itself to a dark history that still haunts it today.
I definitely included this mansion in my Secret Cleveland book. It's just too good not to include.
You can spend the night at this castle, but you'll probably want to call to get on a wait list because the overnights book up fast! Tours are also offered.
Lemp Mansion, St. Louis, Missouri
Once the home of the wealthy Lemp family, this mansion is now an inn and dining establishment.
It is on the list of CNNTravel's "10 Spookiest Buildings in the World". That right there should give you pause and have you adding it to your list of places to visit.
I've known people that absolutely refuse to step foot anywhere near the Lemp because of it's dark and ghostly history.
Guests of the inn hear piano music, feel floor vibrations and see the strange and bizarre things in their photographs.
A number of ghost tours are available on a regular basis but if you have the courage I highly recommend an overnight stay.
Pin These Haunted Mansions in the Midwest to Pinterest