disclaimer:  The reviewer has been compensated in the form of a Best Buy Gift Card and/or received the product/service at a reduced price or for free.
Here's the thing. I have been wanting a smart projector for a while. I've dreamed of outdoor movie nights with friends and enjoying a drive-in movie style experience without having to drive 90 minutes away.
However, I kept putting off buying one because other expenses kept coming up (like the house payment, you know…kind of important stuff).
Lucky for me, Best Buy asked if I'd like to try the new ZTE SPRO2 and share with my readers. Why yes, yes I would, thank you very much.
This will make the perfect outdoor projector!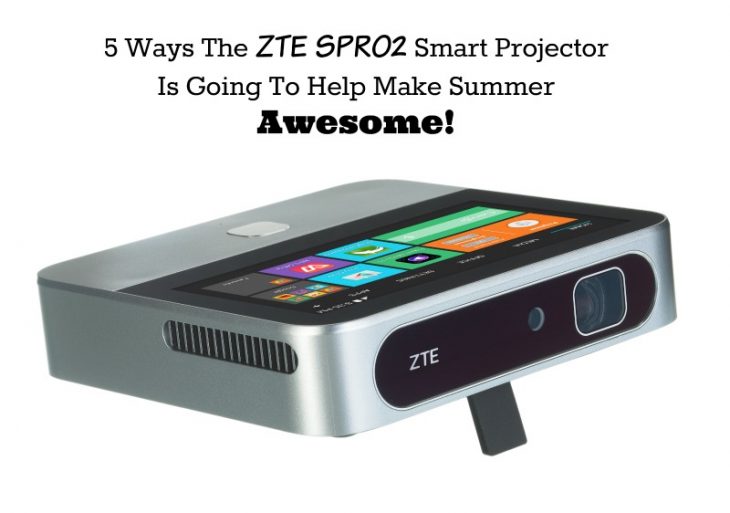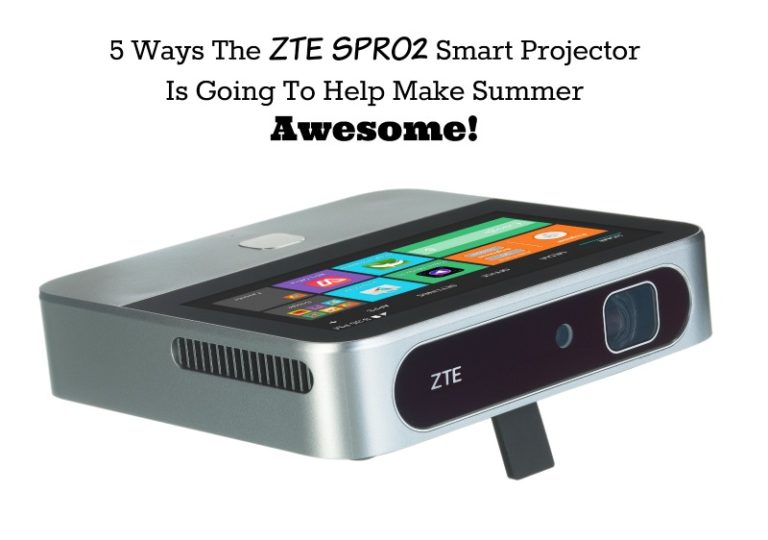 Originally I thought I would only use the SPRO2 for the outdoor movies in my backyard. After receiving the product I realized what a little gem existed in this compact gadget of joy.
I'll share all the techy nitty gritty in a moment, but first I have to share 5 ways the ZTE SPRO2 projector is going to help make summer awesome.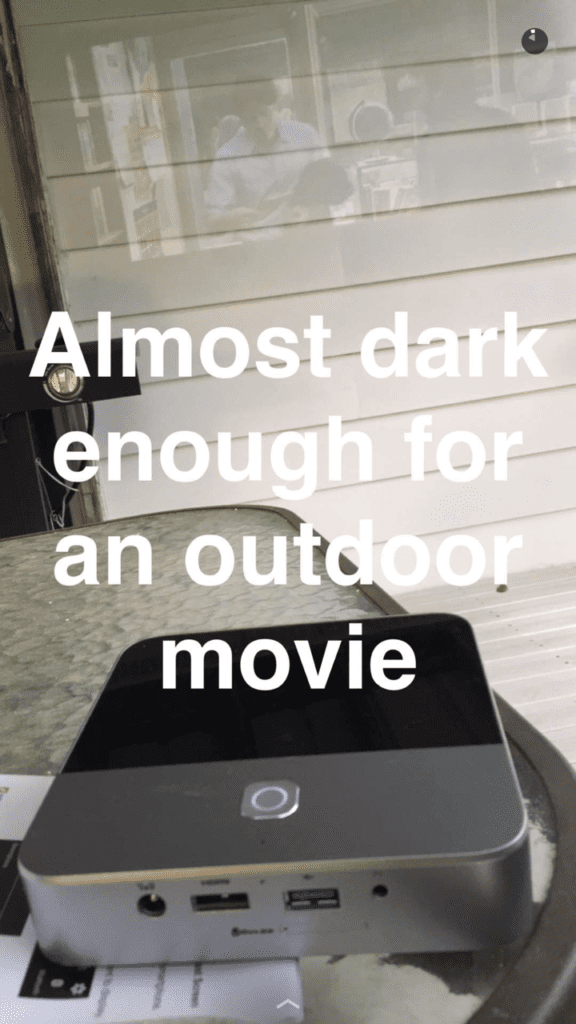 1. Outdoor Backyard Movies. I know, y'all knew that would be #1 on my list, right? Here's the thing. I have it all figured out to set it up, lay in my hammock and watch a movie.
Honestly, could it get any better? It's easy enough to move my setup into the yard so that more friends can join in the fun.
2. Share Travel Photos. I can load all my travel photos to my Google account and then access that account from the Spro2 to share a slideshow of my recent Laura Ingalls Wilder road trip with my friends.
These will be larger than life photos with a great resolution which means everyone will be able to see them via the projector versus squashing together around my laptop computer.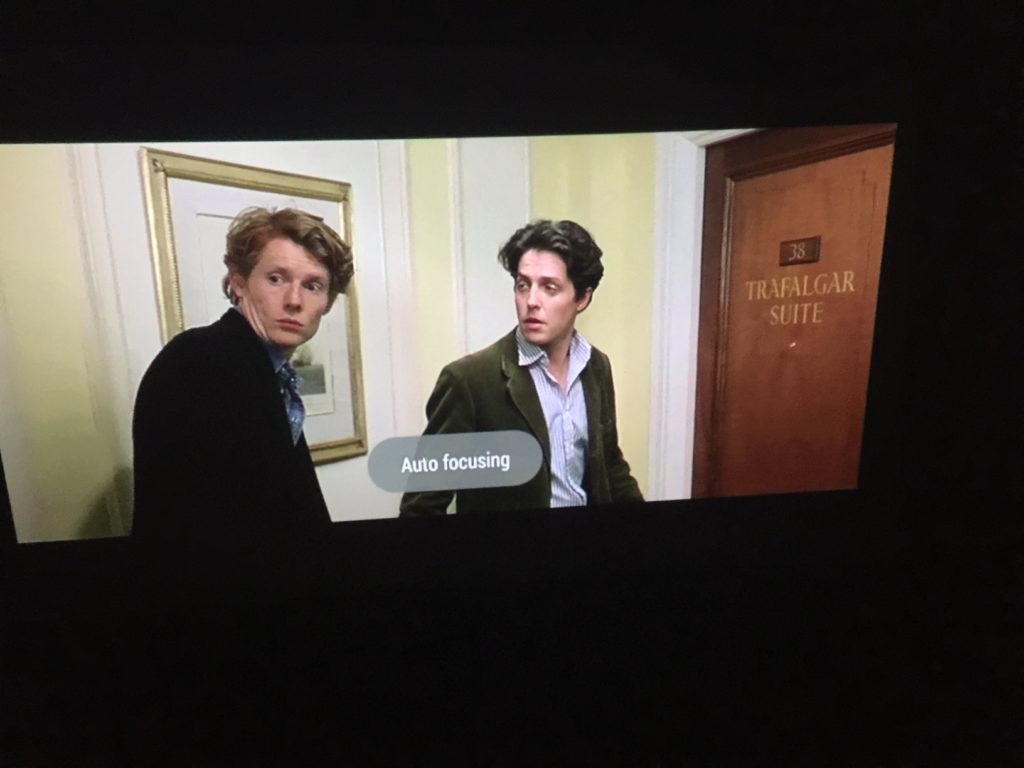 3. Lazy Sunday Mornings. Gave this a try the other day and the projector works perfectly to watch movies on my bedroom ceiling.
No better way to spend a Sunday morning than indulging in a movie while still lounging in bed. Sounds indulgent right?
Well, we work hard, lazy Sunday mornings are our reward.
4. Camping entertainment. Goes without saying that there can be some rainy days when we go camping.
Usually, I would read a book, but the SPRO2 is so compact that I can easily tuck it into my tote bag and take it with us.
I can simply connect the device to my computer and project movies onto the wall.
5. Listen to music. Yep, I can stream music from the SPRO2. On those days that I know I'm going to be working for long stretches, I can have the SPRO2 on my desk and listen to my favorite artists. Win-win.
ZTE SPRO2 Outdoor Projector Tech Stats
So, now that you know how the SPRO2 is going to keep me entertained this summer here are some tech stats you should know:
The ZTE SPRO2 is a portable smart projector that features and a built-in 5-inch Android touchscreen.
With a built-in battery, there is no need for power cords, making it easy to move the projector from the conference room to the living room to the great outdoors. LOVE this feature. Plus I don't have to find a long enough extension cord for my outdoor movies 🙂
Through USB or HDMI connections, micro SD cards, Wi-Fi, Bluetooth or Google Play apps, users can access and project virtually any content, anywhere.<<<—-SCORE!
Mobile gaming takes on a new meaning thanks to an HDMI input that works with popular gaming consoles. I MIGHT be a nice mom and let the kids give this option a try. I'm sure they would love it.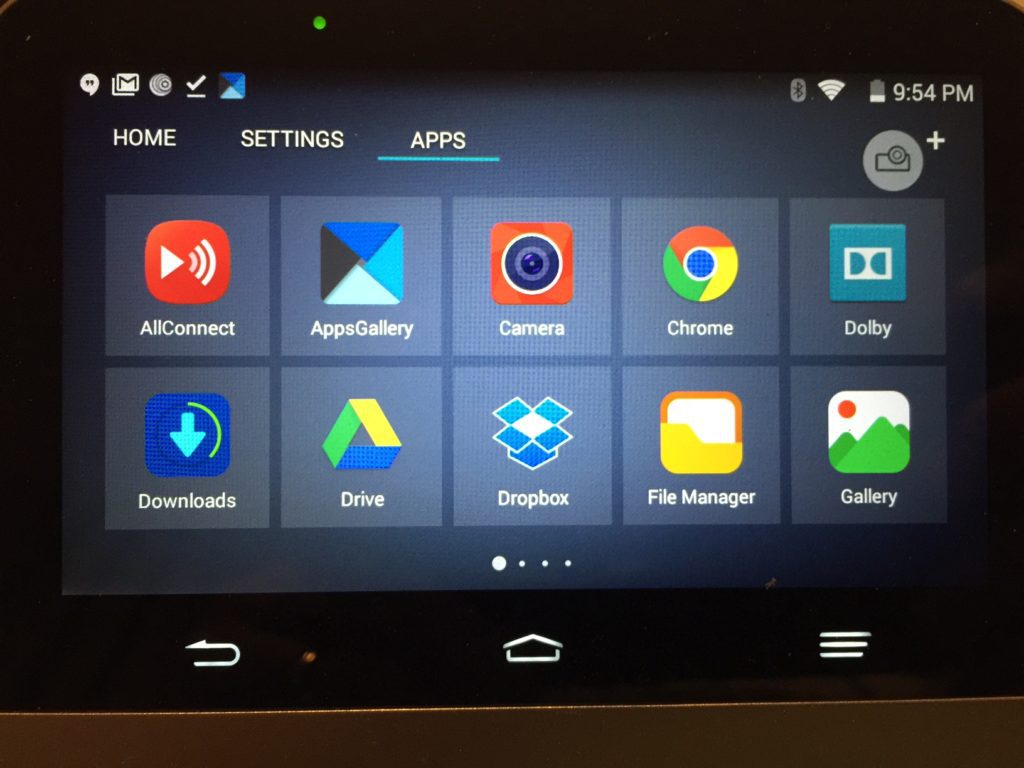 Cool Features of ZTE SPRO2
200 lumens brightness with autofocus and auto keystone correction
Projects up to 120 inches with 720p HD resolution (go big or go home)
6300 mAh internal battery powers 2.5 hours of projection time or up to 16 hours of connectivity
Connections for HDMI/USB ports, 64GB Micro SD card, Bluetooth and includes 16GB of internal storage
Android 4.4.4 OS with access to the Google Play Store
A compact frame with premium casings measures 5.3" x 5.2" x 1.2" and weighs 19.4 oz.
You can pick up the ZTE SPRO2 at your local Best Buy or order online here.
Pin this Outdoor Projector and Tips for a Fun Summer Movie Night to Pinterest