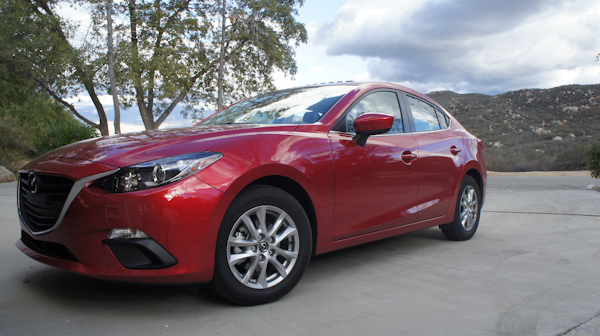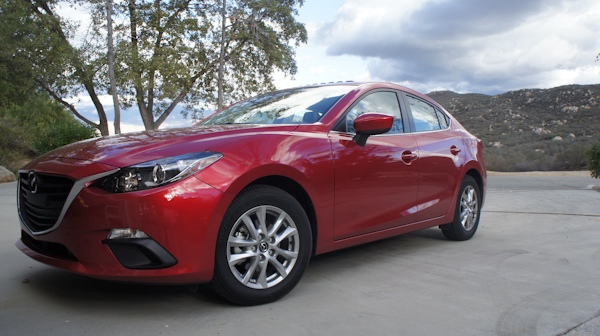 Helllooooooo red Mazda3!
I may have been a little giddy when this car arrived and couldn't get in it fast enough to take it for a spin around the block. Oh, how I can't wait to own a fun little car, but until then I will enjoy the occasional week long media drives. Definitely one of my favorite perks of being a blogger.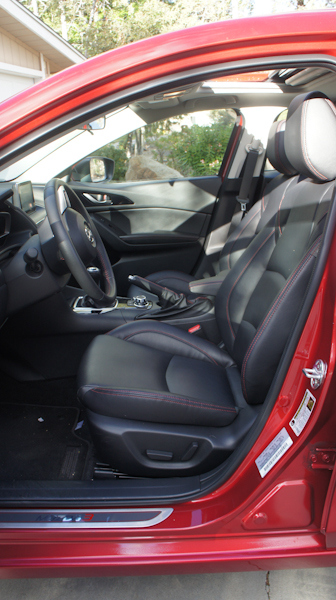 If you have a family that you need to taxi around than the Mazda3 probably isn't very practical. However, if it's just you or you and a significant other than the Mazda3 is perfect and provides a lot of driving fun.There is plenty of leg room in the front. The bucket seats are comfortable and can be adjusted to your specific needs.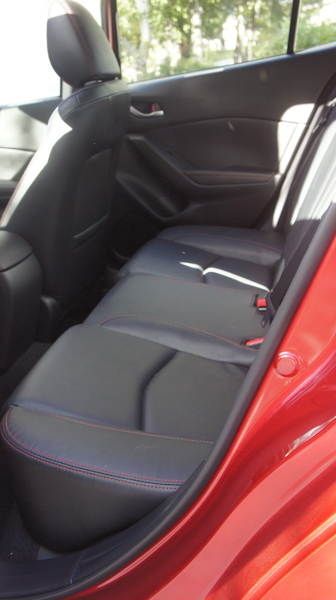 The back seats, however, are really meant for young children, in my opinion. Teens or adults might find  the backseat to be a little confined and not very comfortable.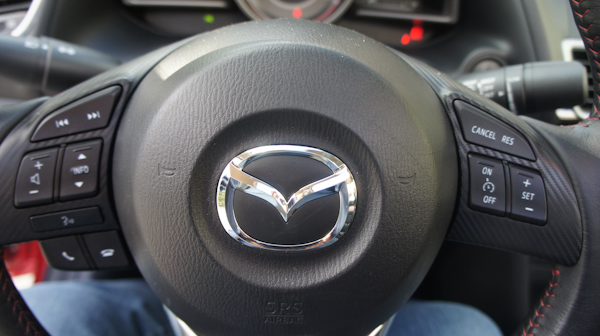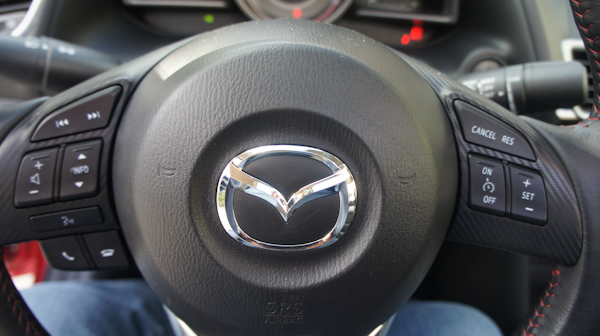 The 155 horsepower, 150 pound torque 4 cylinder engine with a 6 speed manual transmission gives you the feel of driving a sports car even though its a 4 door sedan. Of course, the soul red metallic color helps a bit. I know color doesn't drive it, but when you settle into your black leather bucket seat and see all that beautiful soul red metal around you it makes you think you are sitting in a race car and that perception will change how you drive this car. Well, it did for me at least.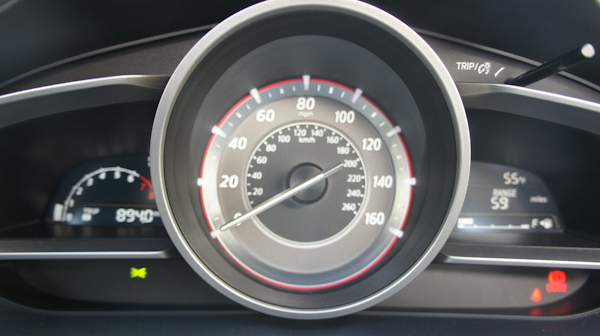 The Zoom Zoom tag definitely fits this car. Amazingly enough I kept my desire to go 100mph on the highway in check and kept my speed at the designated speed limit (yes, I have a problem with wanting to drive fast. I really need to find an enclosed race track that will let me drive a race car).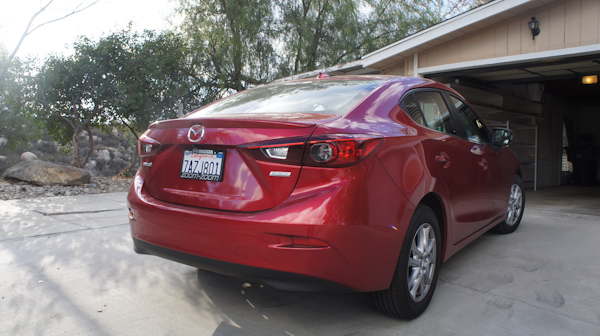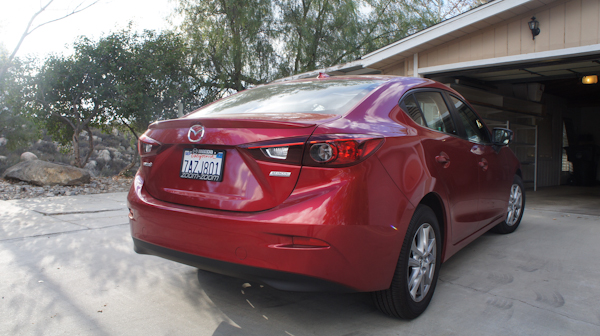 Of course, knowing that the red car is a bit of a cop magnet helped significantly. Blogging doesn't pay nearly enough for me to afford a ticket and thinking about my bottom line was all the incentive I needed to keep my speed within the legal limits.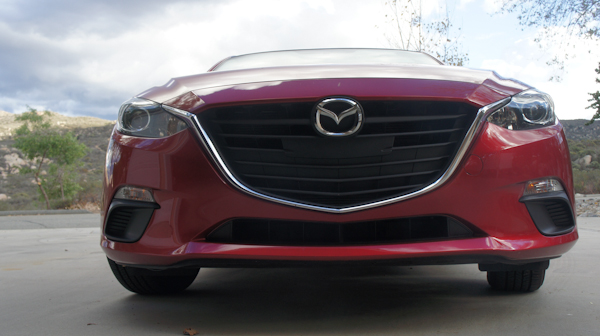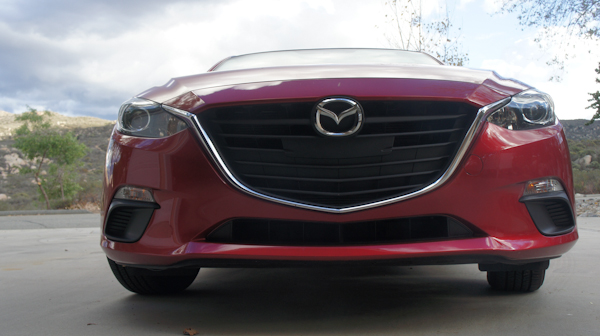 The Mazda3 will move and move quickly. If you aren't used to driving a manual transmission car there is an indicator screen that tells you when to shift and what gear to shift into. Depending on conditions there are times when you are able to skip a gear and move from 3rd to 5th or 4th to 6th.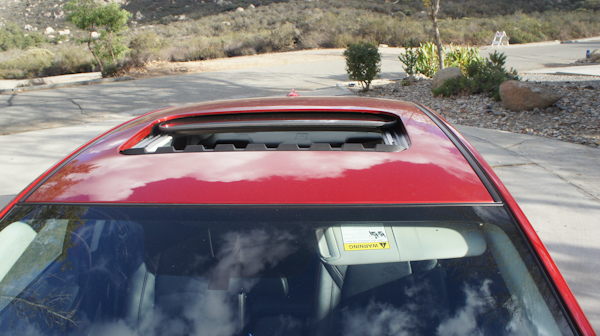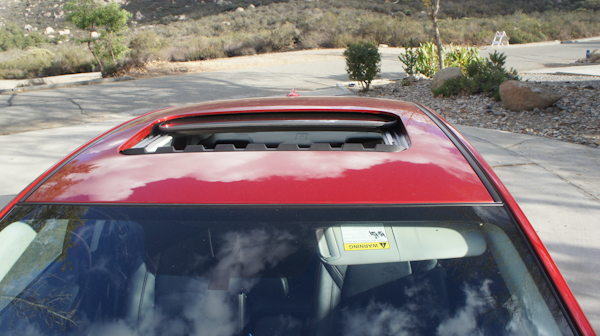 Driving the Mazda3 around sunny Southern California was a treat. The sunroof provided an added bonus and let us enjoy the sun while out and about.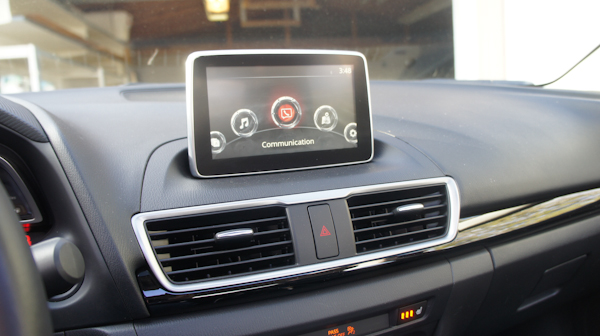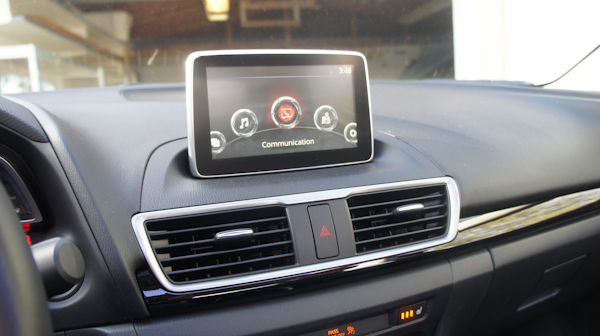 The navigation and radio information was all shown on an iPad sized screen mounted on the dash. It was controlled via a knob located between the stick shift and cup holders. In the not too distant future I wonder if you will just place your own iPad in that location and use a radio and navigation app.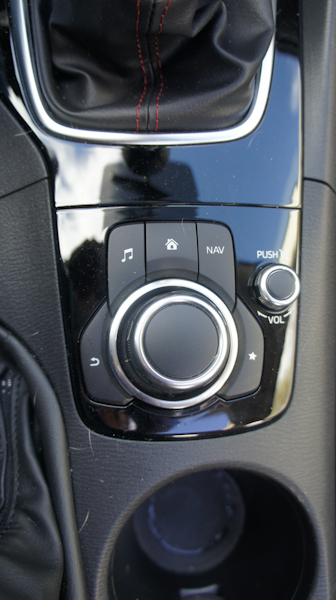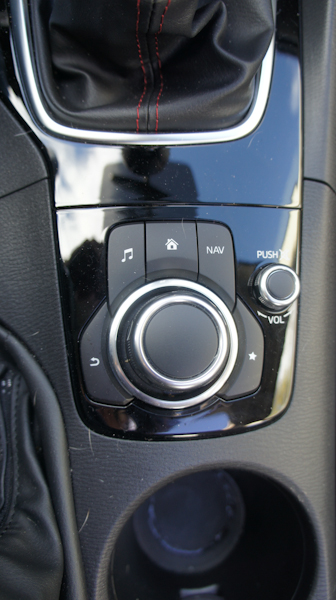 I left Em in control of music selections and inputting our destination information for naviation. She was able to easily use the touchscreen display.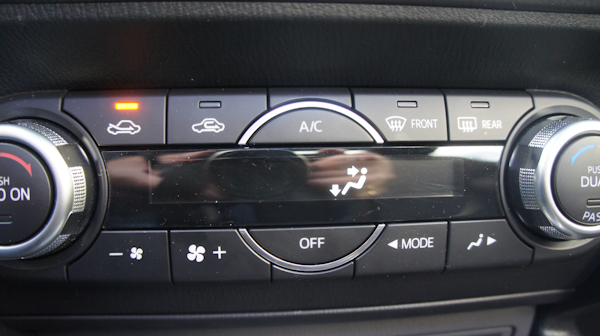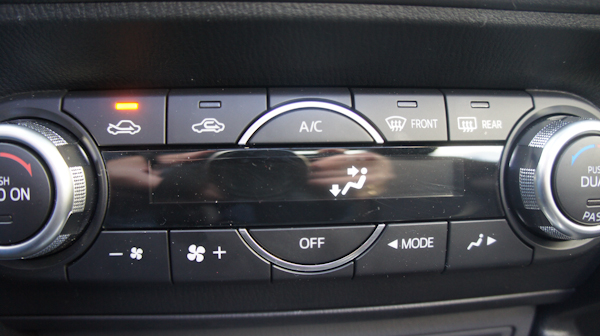 Dual climate control made us happy since I usually tend to be either too hot or too cold. This car also had the heated seat option, which, even though we are in Southern California we still used during the cool mornings.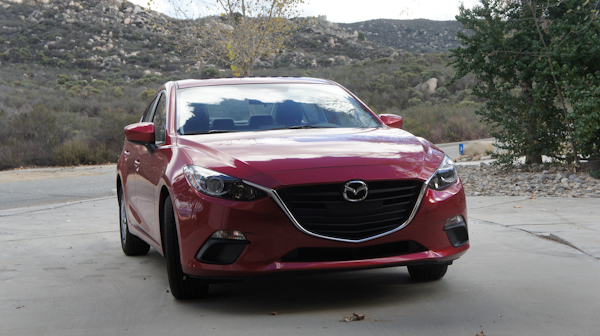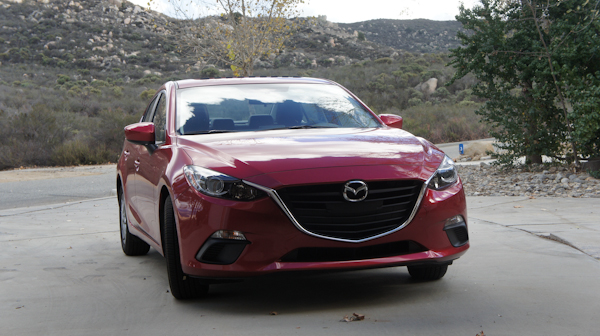 5 Features That I Always Review
Curve Turning Performance: The Mazda3 snuggles right up to the curve and carries you through it like your were on a straight road. It was very impressive and one of my favorite features.
Quick Acceleration: If you have experience with a standard transmission you will love how quickly the Mazda3 can get up and go.
Interior Noise Levels: Very limited amount of road noise in the car which I really appreciate.
Legs Room/Comfort Level: Very comfortable with plenty of leg room for the front passengers. Limited leg room for back seat passengers
Gas Mileage: 33mpg is the average for the Mazda3 and is what I experienced while driving it.
Overall, this is a great sedan to drive and comes in at just over $24,000 which is a really nice price point for a Mazda.