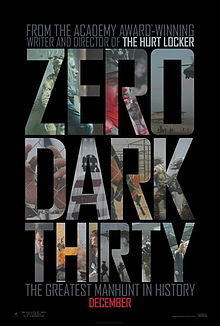 It was a toss up between Zero Dark Thirty and Silver Linings Playbook. Â We thought about seeing both, but I just can't sit through two movies in a row so we had to pick just one. Em & I watched trailers for both and afterwards Em said she wanted to see Zero Dark Thirty.
I agreed, but at the same time I was hesitant. Would it be intense? Would it be too much, too Hollywood, too over the top? In the end we went to Zero Dark Thirty and as I waited for the film to begin my hope was that part of the film could act as a history lesson (it did) and would be entertaining at the same time (it was).
The opening scene is a black screen with audio of 9/11 calls. It was painful to listen to but it sets the tone for the movie and from that point on I was completely invested in what was happening.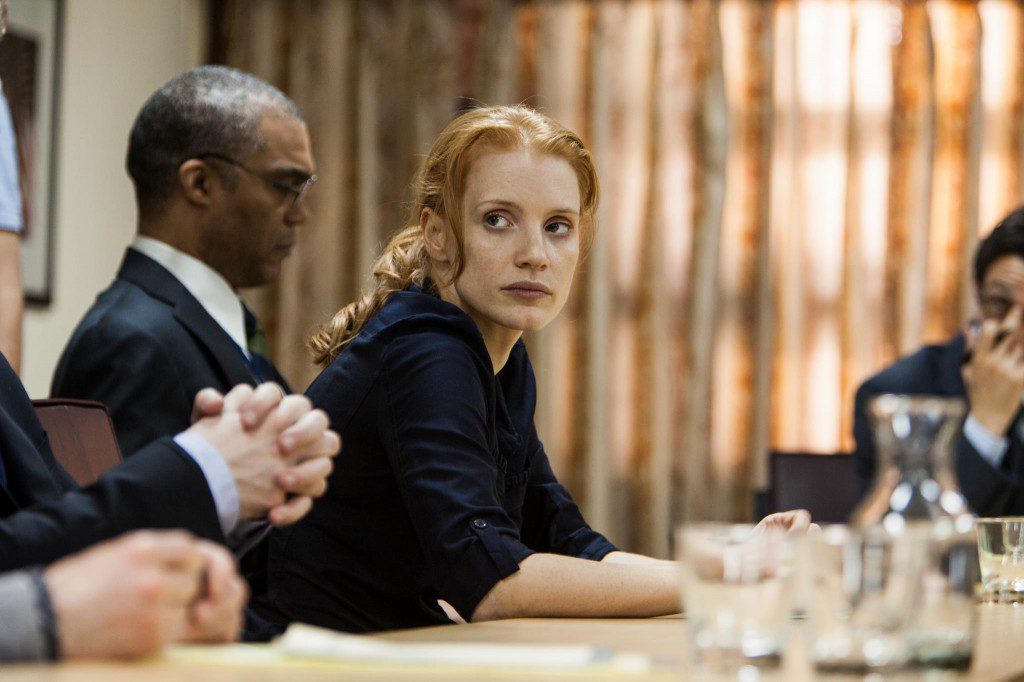 Zero Dark Thirty takes us over the span of the next 10 years of a CIA agent, played by Jessica Chastain who does an amazing job, as she attempts to track down and capture Osama bin Laden. The movie is based on actual facts although I wish I was more aware of what is truth and what is Hollywood.
The CIA agents journey is not an easy one. There is a lot of red tape, a lot of dead ends, and a lot of frustration. The movie incorporates the attacks during those 10 years (London, Marriott/Pakistan, Times Square, etc) in a way that easily flows with the story line.
When you see the story on the big screen you have a better appreciation of how difficult it was to find one person. It took cunning, skill, and a bit of luck to finally have a break in the case.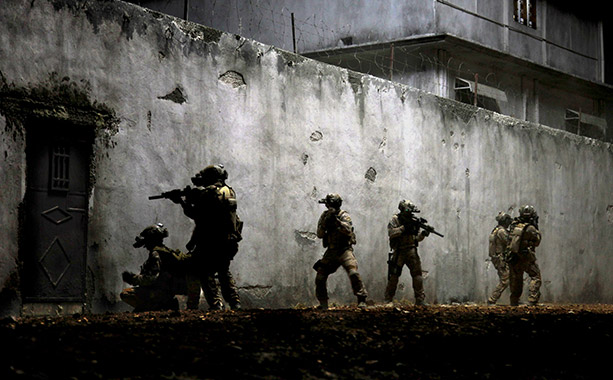 The most intense, edge of seat moment I experienced during the film was at the end when the military if flying in to the supposed location of Osama bin Laden. I think the director nailed these ending scenes. It really drove home the fact that the elite forces of our military have an unbelievable amount of courage.
After the movie I asked Alan & Em to describe Zero Dark Thirty in one word. Both of them said "intriguing". Yes it was. It was that and so much more. Other words that came to mind included: graphic, Â sad, intense, emotional. This is a film that everyone should make the effort to go see. That being said you will not leave the theater with that happy go lucky feeling. Go see it anyways.