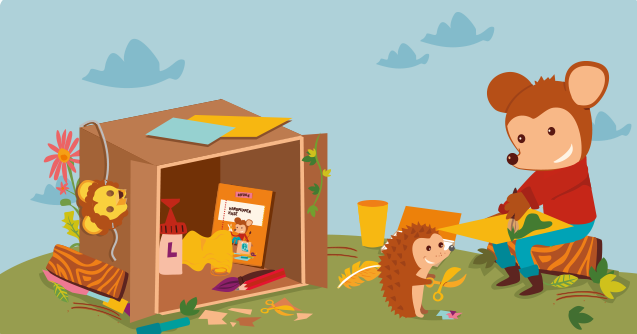 Subscription boxes seem to be all the rage these days. There are subscription boxes for things like food, health/beauty and pets. Of course, the boxes that most interest me are the craft style boxes, especially the ones for kids. I was so excited to be able to sample the Wummelbox.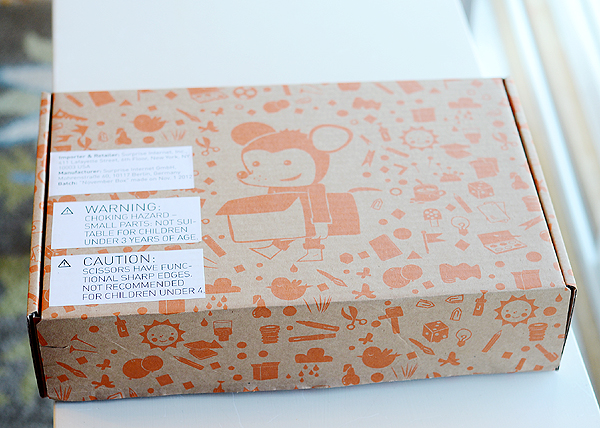 Wummelbox is a European-style arts/crafts subscription service for kids. It provides you with all the materials to create 3-4 projects. The boxes each have a theme and the one that we sampled was Music and Sound. The great thing is that these boxes are not just arts/crafts projects but also promote skill building in areas such as language, thinking, motor skills and more.
As I stated before we received the Music and Sound box. My three year old loves music so I knew that this would be the perfect activity for she and I to do together. She couldn't wait to get started!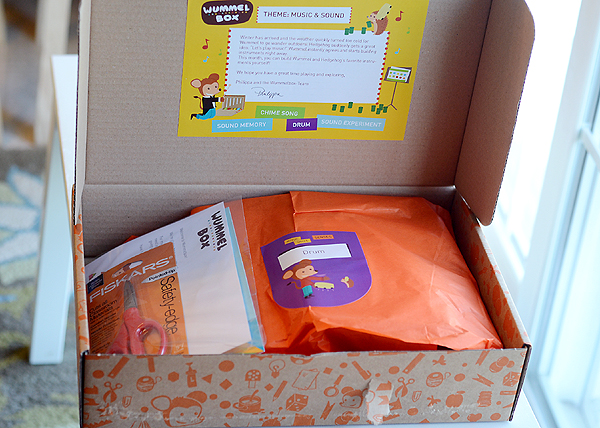 First of all I have to point out how adorable all the packaging is. I am a sucker for nicely done packaging and Wummelbox didn't disappoint. Everything is beautifully packaged up in tissue paper and glassine envelopes. I love when packages look so nice you don't want to open them!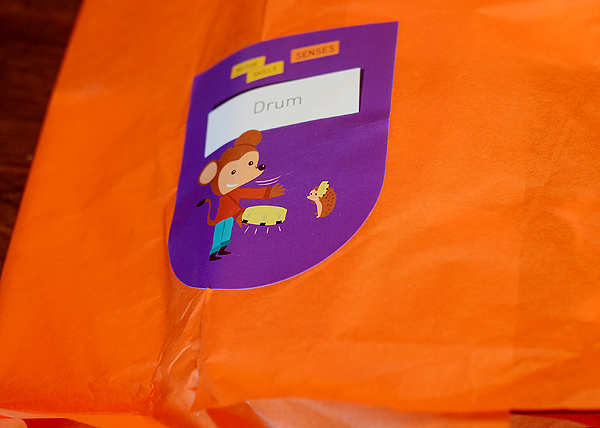 The first craft we tackled was building a real drum. I will say I was super impressed with the quality of products in the box right off the bat. The box contained real drum skin! This craft was nice and straightforward and fairly quick to accomplish. Perfect for an excited three year old!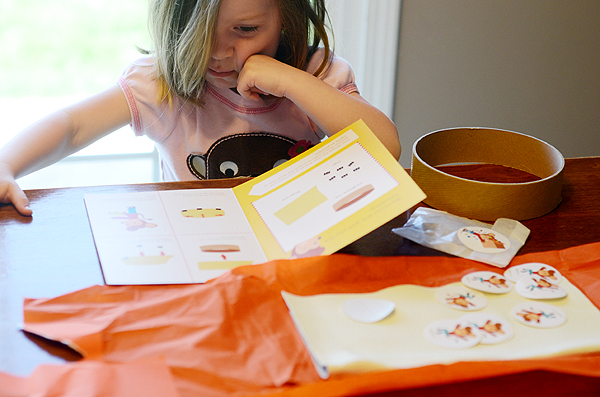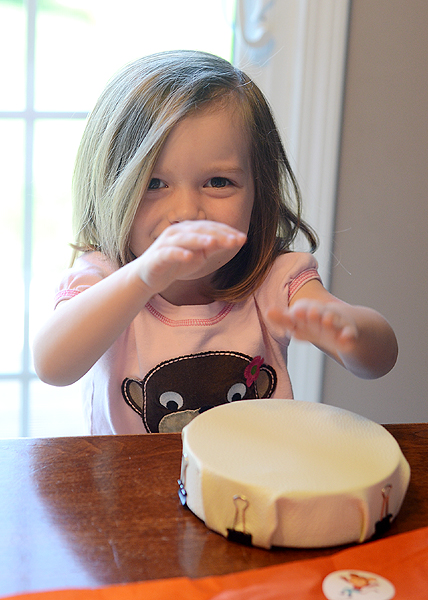 The next craft involved making a sound memory game using different materials in old film canisters. The idea was to fill two canisters with like objects and then try to match them by shaking them and identifying the sound they make. Again a pretty easy task for my three-year old. She loved trying to match the sounds of the different canister and taking the lids on and off to see if she was right. Great fine motor activity for her little fingers!
The next activity we accomplished was recycling the actual Wummelbox into a chime box. Wummelbox tries to be eco-friendly when possible in this way. I will say when I first thought of an arts/crafts subscription box I never imagined such high quality products. We made a chime box out of real metal chimes! It really is the coolest thing ever!! And when they say they provide you with everything you will need they even include high quality scissors!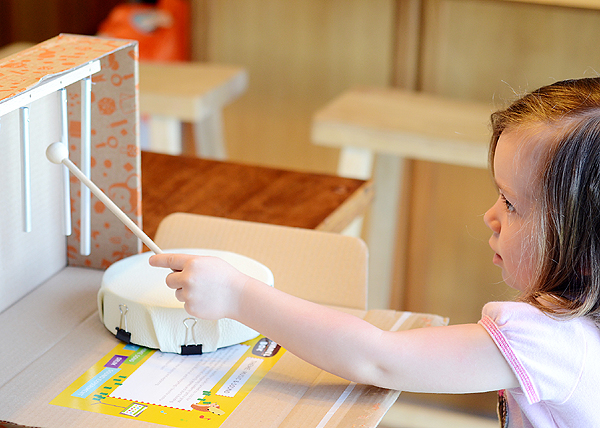 The Wummelbox instruments we made have produced hours of fun for all my girls. When the older girls got home from school they both loved making up songs on the chime box and drums.
I think Wummelbox would be the perfect gift for that hard to buy for child or family. It, of course, would be great for the artsy family as well. I think the thing that is great is the crafts included are not your average run of the mill crafts. We are a crafty family but have never made a drum out of real drum skin or a chime box with real metal chimes. It honestly probably wouldn't have ever happened either.
Wummelbox offers a variety of subscription packages. More information can be obtained by visiting www.wummelbox.com or www.facebook.com/wummelbox.
disclaimer: I received a sample box to facilitate this review. All thought and opinions are my own.