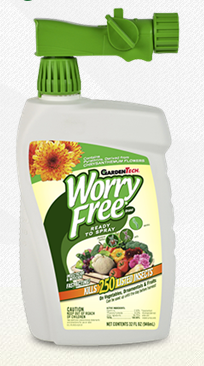 Post and giveaway sponsored by Central Garden & Pet, but all opinions are my own. Please see below for additional disclosure.
Garden pest can really take the joy out of gardening. Nothing worse than digging through the garden pulling weeds and coming across critters. I know some critters are probably good for the garden, but ugh, I just don't like them. The bugs I like even less are fleas and ticks. EWWWW. If you've ever had to pull a tick off a dog you'd hate them as well.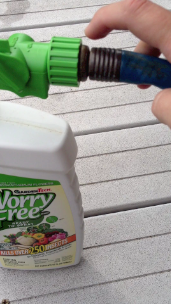 Luckily, Worry Free® Ready-to-Use can help eliminate these pesky bugs. Best part is it's really, really easy to apply. When you purchase Worry Free® Ready-To-Use it doesn't require any measuring or mixing. Just screw a standard garden hose to the attachment, turn on the water and apply.
What's great about Worry Free® Ready-to-Use is that its botanically based, yet strong enough to knock out over 250 pests. Please note: DO NOT use this product indoors.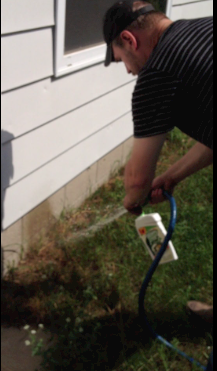 We use a sweeping back and forth method while applying Worry Free® Ready-to-Use. That ensures a pretty even application. We sprayed the veggie garden with it and the grass areas where the dogs play to try to rid it of fleas and ticks. Additionally, I had Alan spray some along the foundation and the outside bottom of my office door to see if it eliminates the bugs I'm finding.
Here's a quick video I made on how to use Worry Free Ready-to-Use:
http://www.youtube.com/watch?v=xJbm1ySl3qo
How to use:
Shake well before using.

Wear latex or rubber gloves.

Spray at the farthest corner of the treatment area and work backward to avoid contact with wet surfaces

Apply when air is calm to avoid drift and contact with eyes and skin

Do not reapply within 3 days

Do not use indoors

Read label for full directions of use and safety information
I'll be honest we didn't wear gloves when we used this, but only because I didn't even think about it. We did, however, wash our hands really well after handling. Please don't copy me in that respect. We definitely should have had gloves on.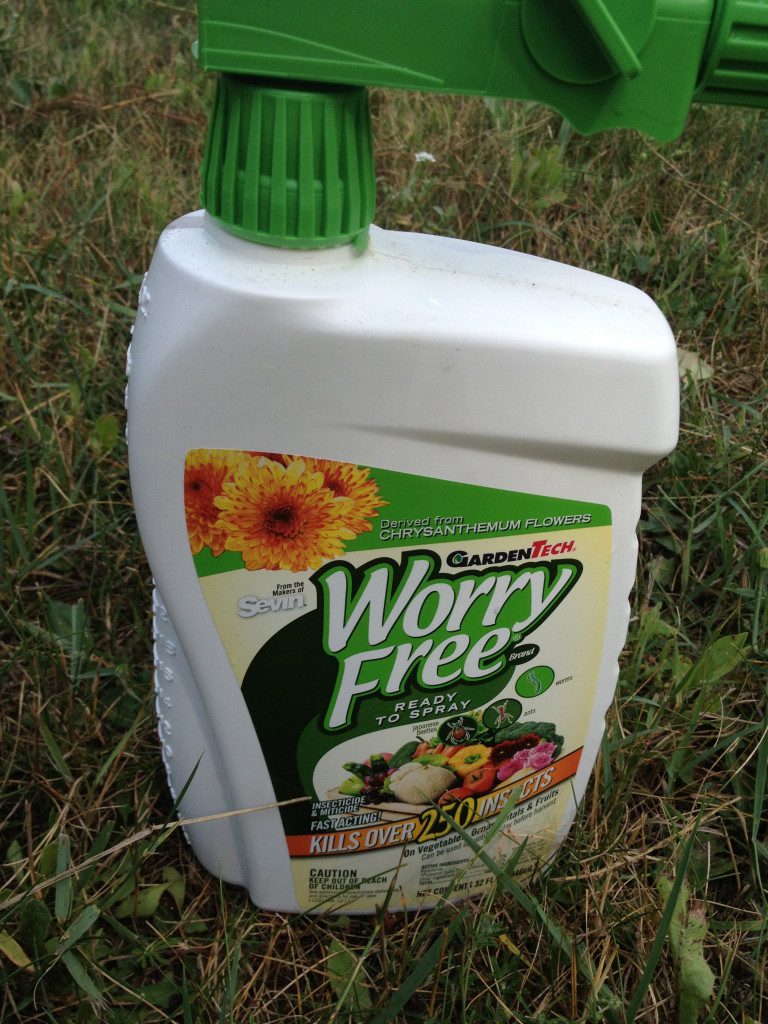 What I like about Worry Free® Ready-to-Use:
Botanically based, derived from Chrysanthemum flowers, which makes it perfect to protect fruits, veggies and ornamentals.

Provides fast-acting, effective control of 250+ creepy crawlies and flying insects.
Worry Free® Insecticides can be applied throughout the growing season, including right up until the day before harvest to kill "last minute" vegetable garden pests. You really don't want to worry about carrying pests into your house.
$25 AMERICAN EXPRESS GIFT CARD GIVEAWAY
Use the rafflecopter form below to enter the giveaway!
Central Garden & Pet partnered with bloggers such as me to help educate us all about their products. As part of this program, I received compensation. They did not tell me what to purchase or what to say about the use of the products. Central Garden & Pet believes that consumers and bloggers are free to form their own opinions and share them in their own words. Central Garden & Pet's policies align with WOMMA Ethics Code, FTC guidelines and social media engagement recommendations. A winner will be chosen by random and gift card fulfillment will be handled by a third party.