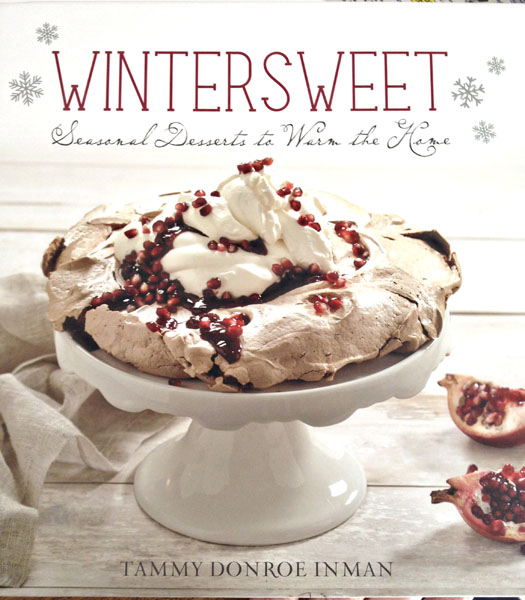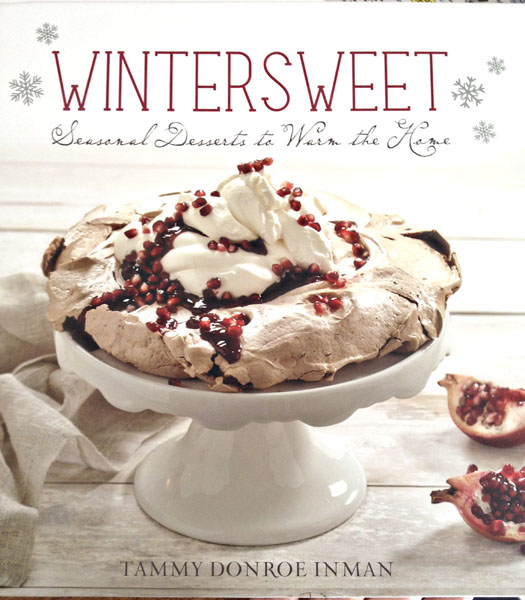 Wintersweet by Tammy Donroe Inman is a beautiful cookbook of delicious winter desserts. The cover photo alone pulls me in and encourages me to curl up on the couch with a cup of tea for a little reading time.
Now, I'll have to admit that I'm quite the lazy cook and baker. If a recipe has too many ingredients or looks too complicated I just skip it and move onto something else. Luckily many of the recipes in Wintersweet only require a handful of ingredients and the recipes are written in a very straightforward manner.
There are recipes in the book that look so delicious. I might have never considered trying them until reading them in Wintersweet. The author makes it all sound so easy that you just know you can make a creation as beautiful as hers. In fact, in the very first chapter she offers this word of advice:
"Do not be intimidated by the food.
You're going to eat it.
If anything, the food should be afraid of you!"
Interspersed throughout the chapters are very useful sections on choosing and storing fruit and selecting the right ingredients for the recipe. Plus the photography is simply drool worth.
Cranberry Torte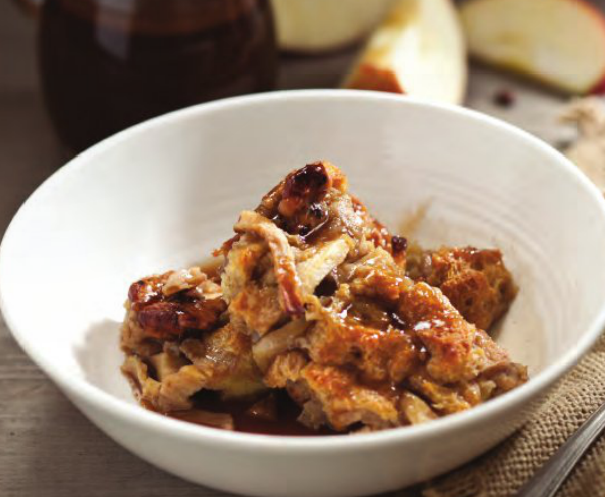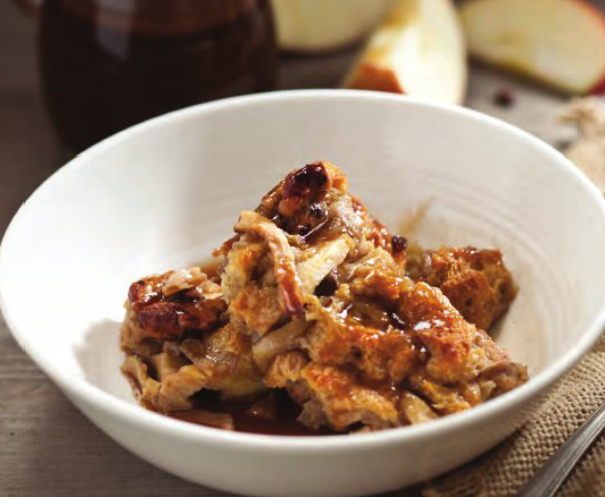 Apple and Walnut Bread Pudding with Cinnamon-Cider Sauce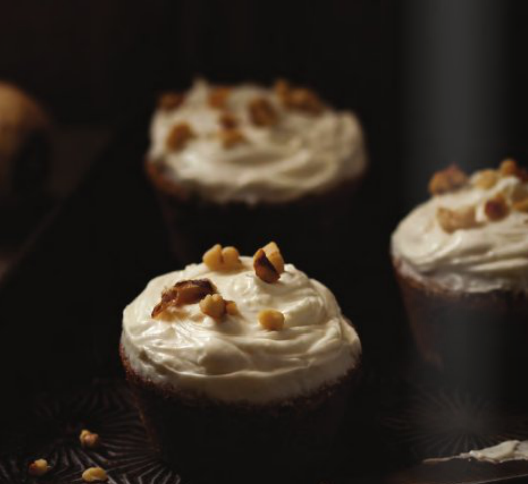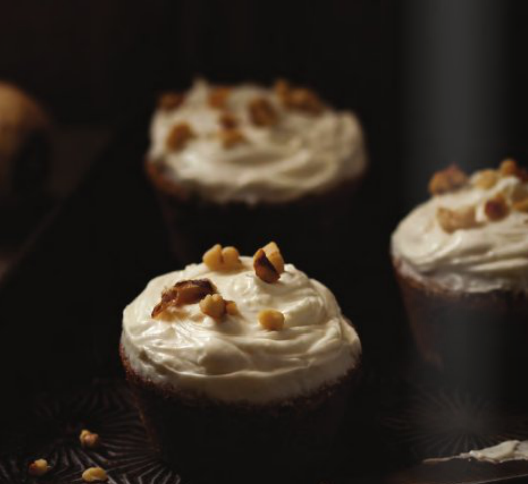 Parsnips Spice Cupcakes with Maple Frosting
Book Description from Amazon.com
Who says the winter months have to be bleak and barren? Author Tammy Donroe sees this season as an opportunity to stay inside, fire up the oven, and produce decadent desserts from the bounty of wholesome winter ingredients. Wintersweet encourages readers to make use of fresh, local ingredients for warming seasonal desserts. While summer farmers' markets are always overflowing with ripe produce, there's plenty to be had from November to March: squashes and pumpkins, parsnips and carrots, apples, pears, citrus of all types, and feel-good ingredients like nuts, cheese, and chocolate.Perfect for holiday gatherings or to warm the belly on a cold night, Wintersweet is the perfect dessert companion to make the year's coldest season a bit more festive.
Wintersweet is available on Amazon and at bookstores nationwide and has a list price of $30.