Most of you know that I'm the proud Aunt to a baby girl. It's hard to believe that she is going to be 6 months old in a couple weeks. Time is just flying by and I don't see her nearly enough, but that doesn't stop me from buying her all kinds of clothes. I try to limit myself to taking her only one or two new outfits during each visit. However, finding and buying cute baby girl clothes has become a fun new hobby for me and I am loving every minute of it.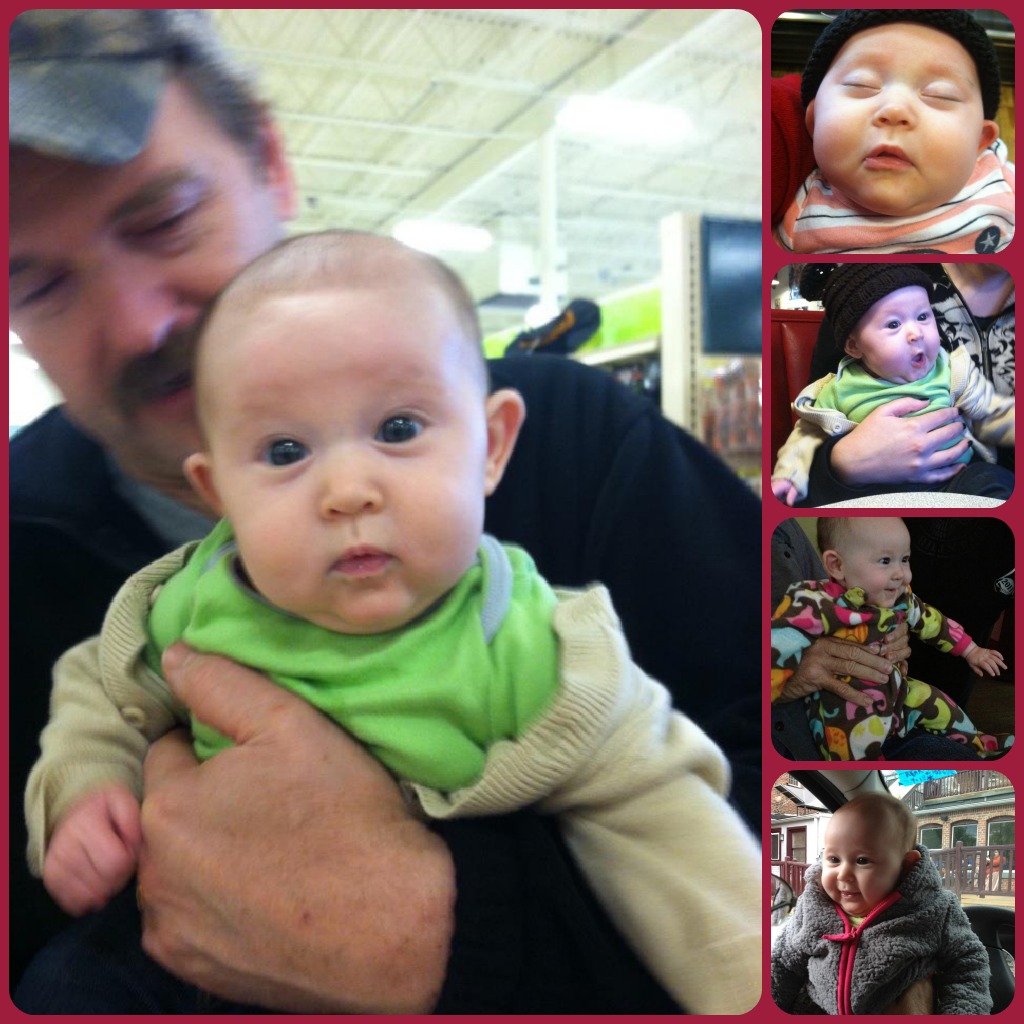 CUTEST niece ever!! 🙂
I recently started buying her warmer clothes because winter is getting ready to set in and it gets COLD here. A friend introduced me to Cookie's Kids so I spent some time searching out the best winter clothing options for Baby S.
The first thing that surprised me about Cookie's Kids were their prices. Seriously?? Completely affordable and reasonable. I kept thinking that I would be able to buy twice as many items as I normally do because the prices are so low. The second nice surprise was the shipping rates. We all know that sometimes companies can really jack the shipping rates up so much that you cancel your order, but with Cookie's Kids it's a flat rate of just $5.95!

Shopping throughout the site I found many, many choices for Baby S. Everything from cute pajamas to holiday dress to snowsuits and adorable boots.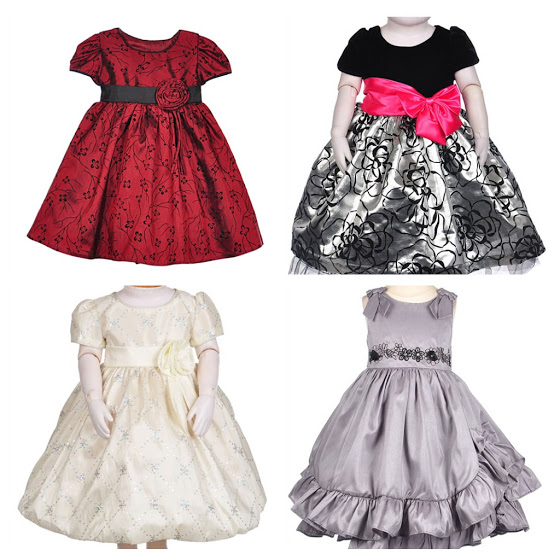 These dresses are less than $30 each! I absolutely adore the grey one on the bottom right.

These are a few of the outfits that I was thinking about purchasing. I have a hard time controlling myself around cute clothes for S so, thankfully, Em was there to help me make some tough decisions.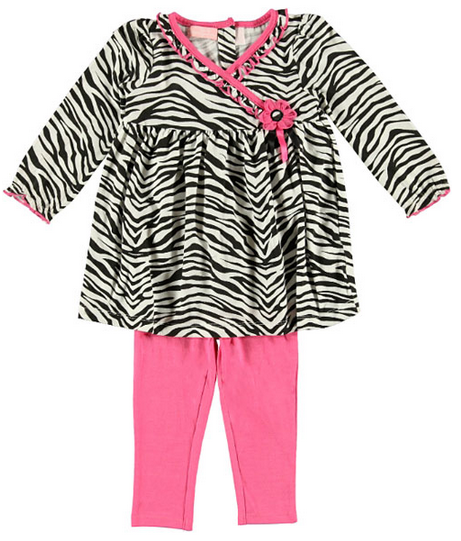 A-dor-a-ble and only $10.99!!! Thank you #CookiesKids.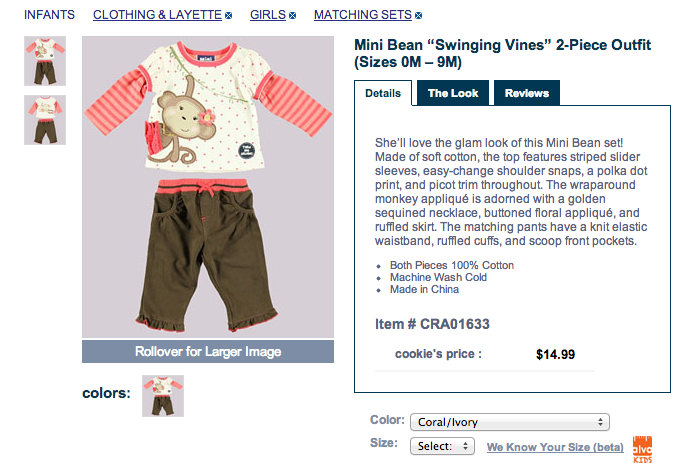 This is one outfit that I ordered for S. I love that its not the traditional "girly" colors, yet has cutesy touches like the ruffles around the pant legs and gathered pockets. Plus, the monkey is just adorable and she is going to be too cute in it!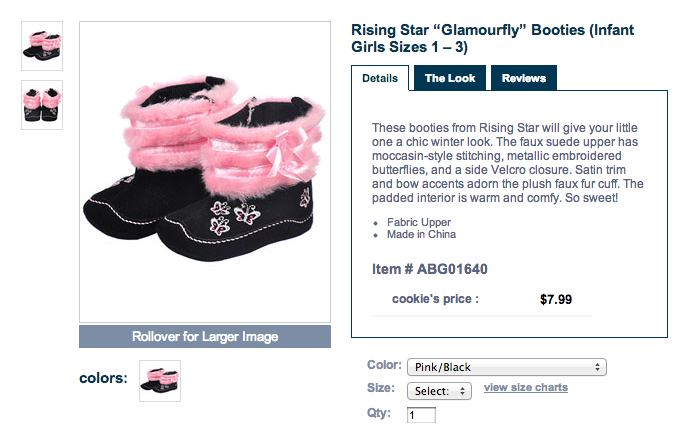 Grandpa doesn't usually have much to say about clothes shopping but he happened to be visiting when I was buying clothes for S and he voted for these. Hey, when Grandpa speaks I listen so I added these to the cart. These really are too cute to pass up and the price couldn't be beat.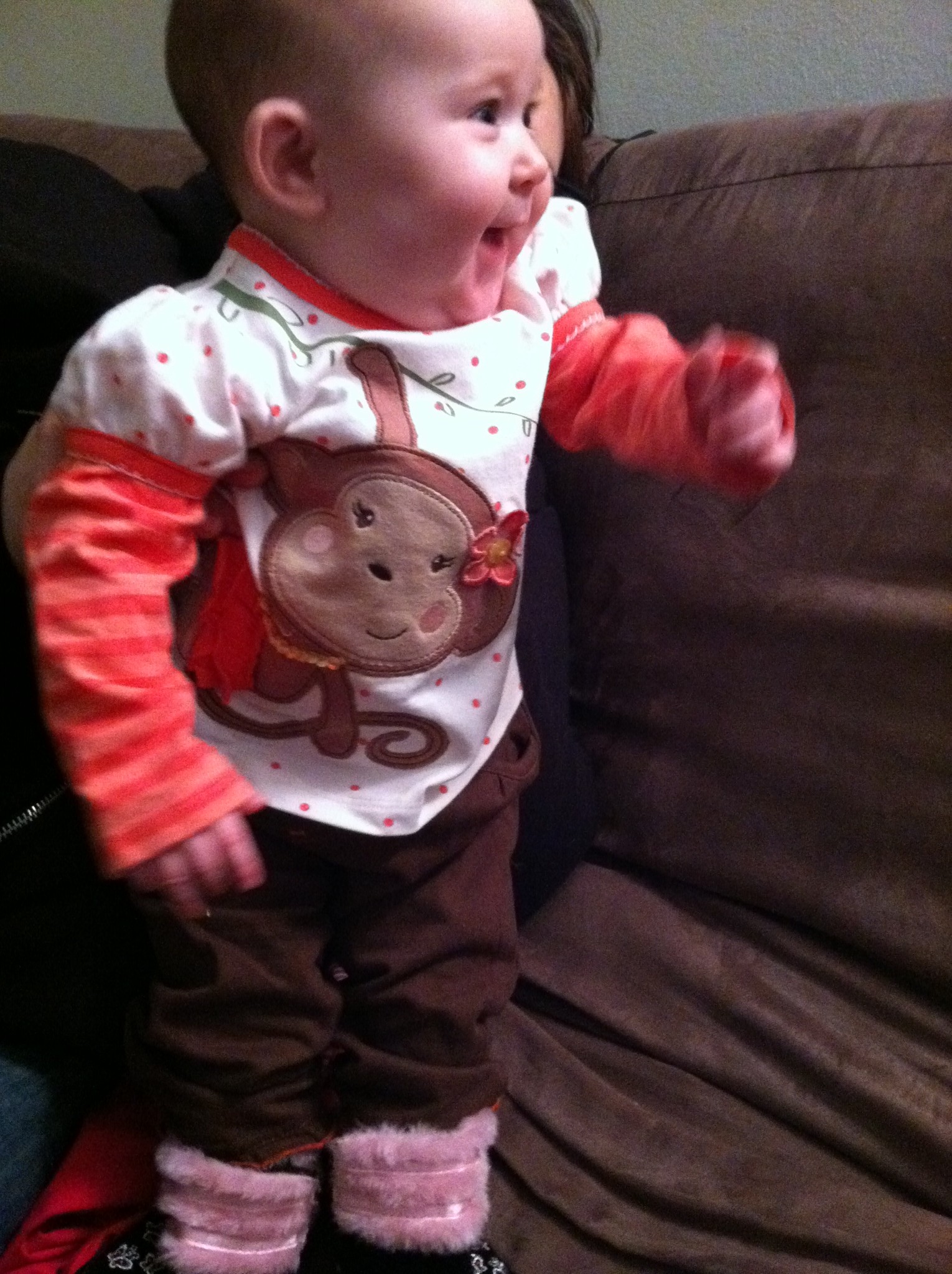 So, for less than $30 I bought an outfit and shoes for S and that includes shipping. I couldn't be happier with my choices and I know these items will help her stay nice and toasty warm this winter. Look how cute she looks in her new outfit and boots! She recently found her feet so she is very interested in playing with her new boots.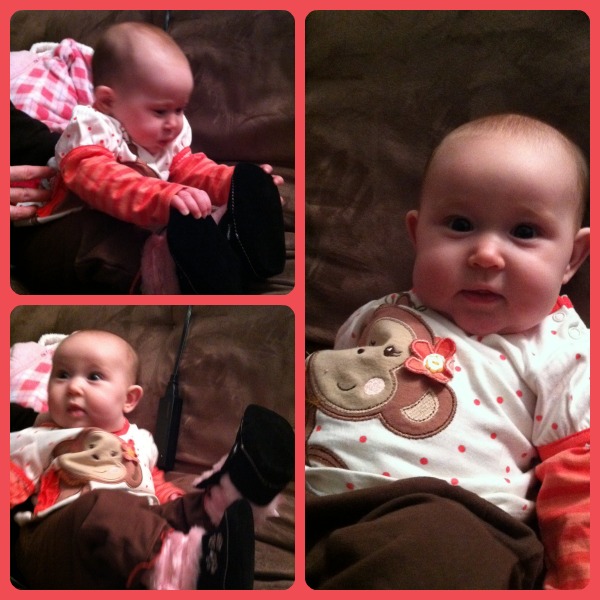 Have you shopped at Cookie's Kids yet? If you have children that need a winter wardrobe update I really recommend stopping by Cookie's Kids and checking out their affordable selection of clothing. You can save an additional 10% off their already low prices by using code justshortofcrazy at checkout. This code is good until 12/21/12.
If you live in the New York City area you can visit a Cookie's Kids store at one of their 7 locations in the greater NYC area.
Learn more about Cookie's Kids here:
Website
Facebook
Twitter
disclaimer: I am a member of the Collective Bias™ Social Fabric® Community. This shop has been compensated as part of a social shopper insights study for Collective Bias™ and CookiesKids.com #CBias #SocialFabric
Cheers,