Finding haunted locales, like Harmony Inn, when I travel has become one of my favorite things to do and if you're reading this I hope you feel the same.
I seldom actually see or experience anything paranormal but that doesn't stop me from looking and seeking when I learn that a place is considered haunted.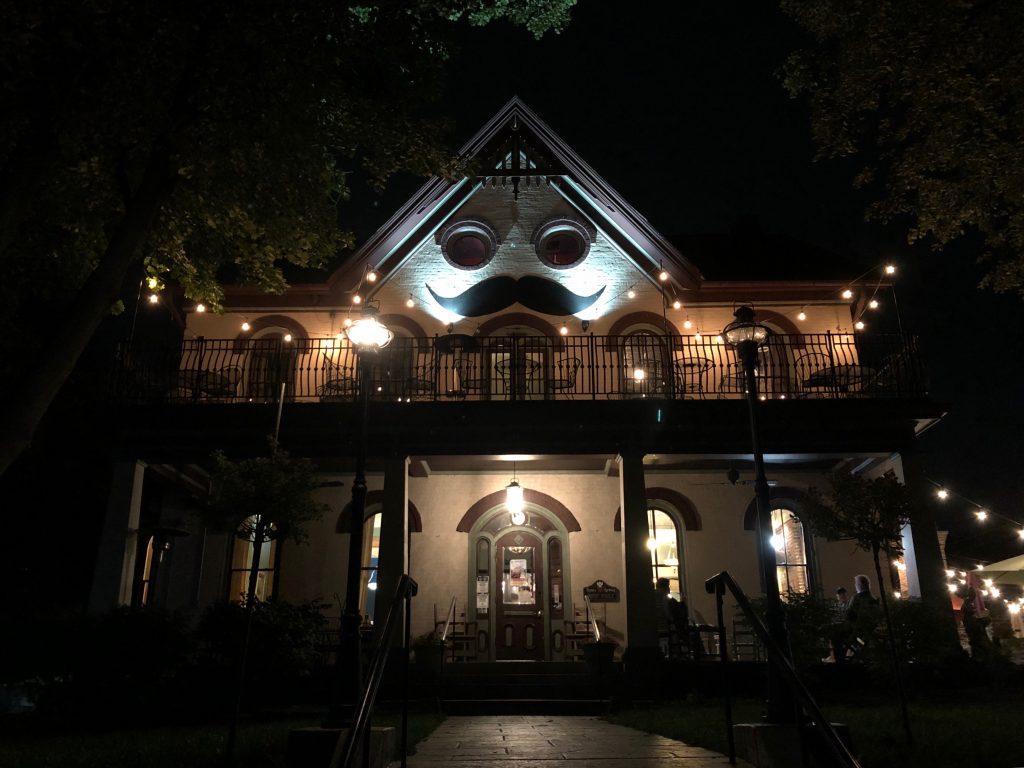 Often times the hauntings come with an epic story that makes the visit completely worth my time and energy. That is exactly what happened when I stumbled across the Harmony Inn in Harmony, PA just outside of Pittsburg.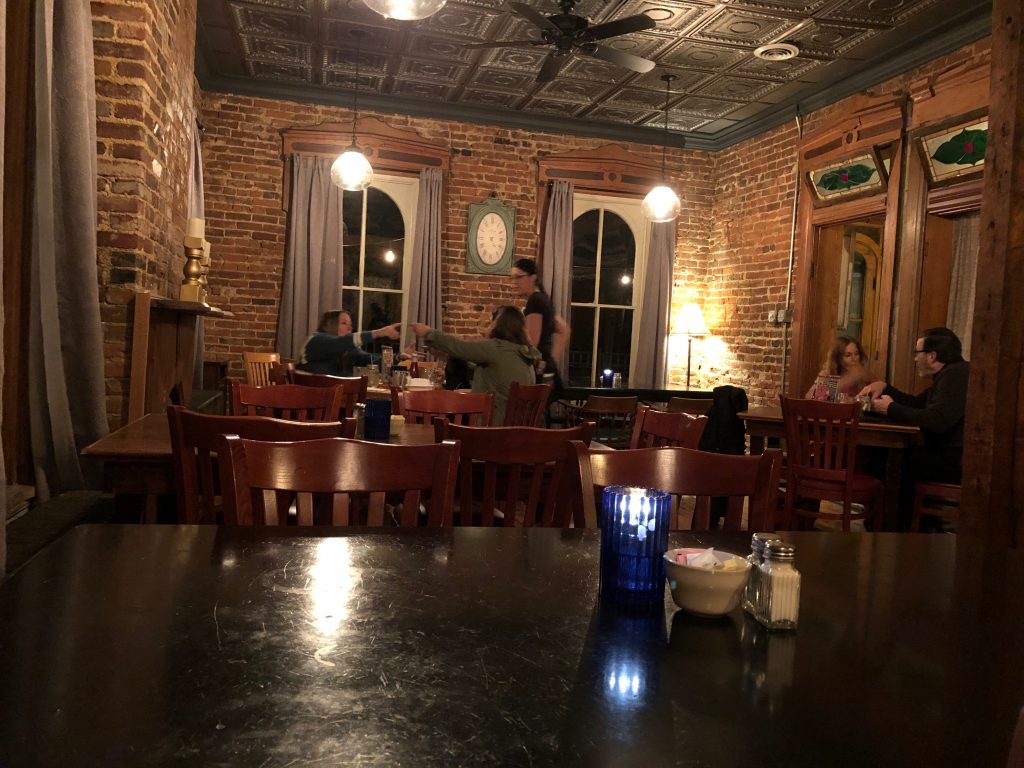 Dining at the Harmony Inn
The Harmony Inn is located in the Harmony Historic District and is serving up great food and drinks with a dash of friendly ghosts.
Entering the restaurant there will be a hostess stand immediately inside the door with a set up stairs in front of you, the bar and dining to your right and more dining off to your left.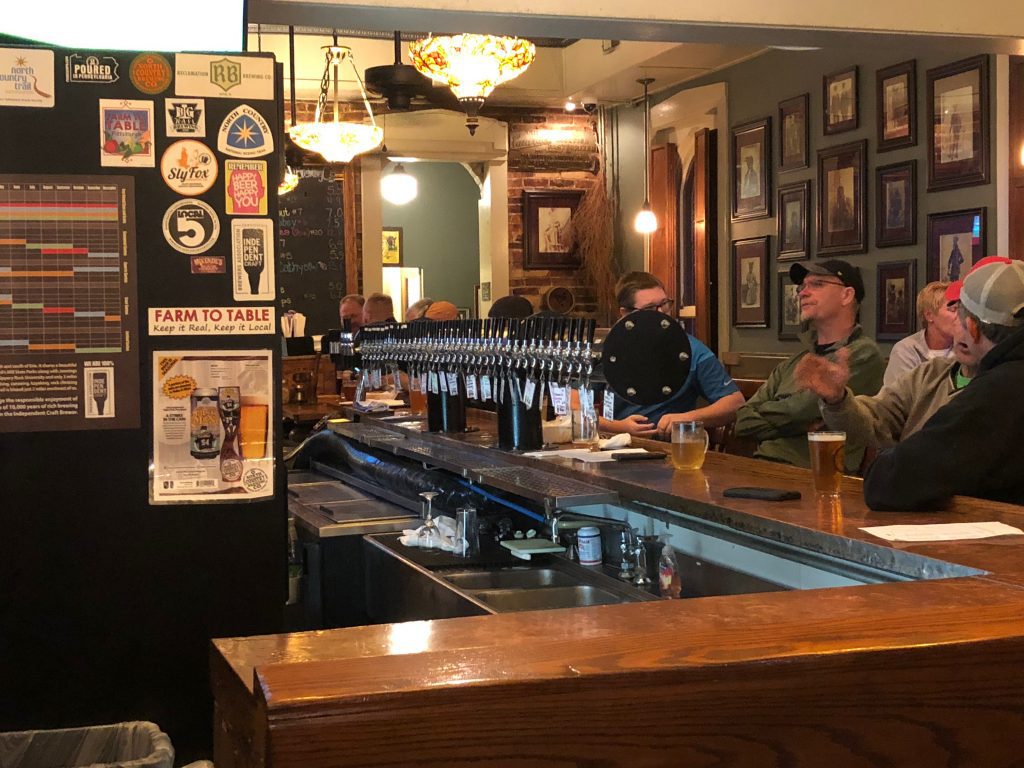 Y'all know that I took an immediate right into the bar to check it out while we were waiting for our table.
It's a pretty awesome set up and I could see myself spending some time enjoying cocktails and listening to ghost stories from the bar staff.
If you continue through the bar there is a gorgeous outdoor patio for dining when the weather is good.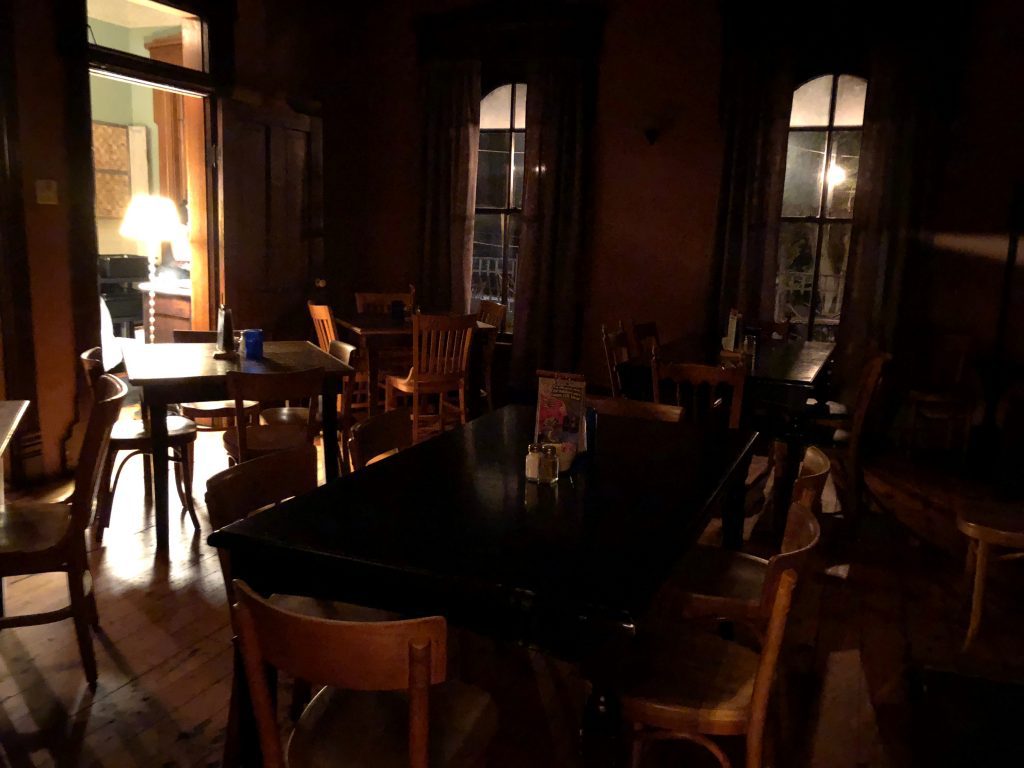 Ghost Stories from the Harmony Inn
We were escorted upstairs to dine and were treated to some really delicious food. Of course, we asked our server about ghost stories and were treated to some great stories.
There have been reports of a little girl in a white dress that roams the area we were dining in. Furniture being rearranged with no human help.
Extreme fluctuations in temperature in times during the day. Seeing a face in an open doorway (YIKES!) when no one is there. On a good note, all of the encounters have been of a friendly nature. More startling than anything else.
We never saw the little girl while we were dining. We were even treated to a full tour of the attic and basement and, sadly, never bumped into a ghost or anything paranormal. I never experienced any cold or hot spots either.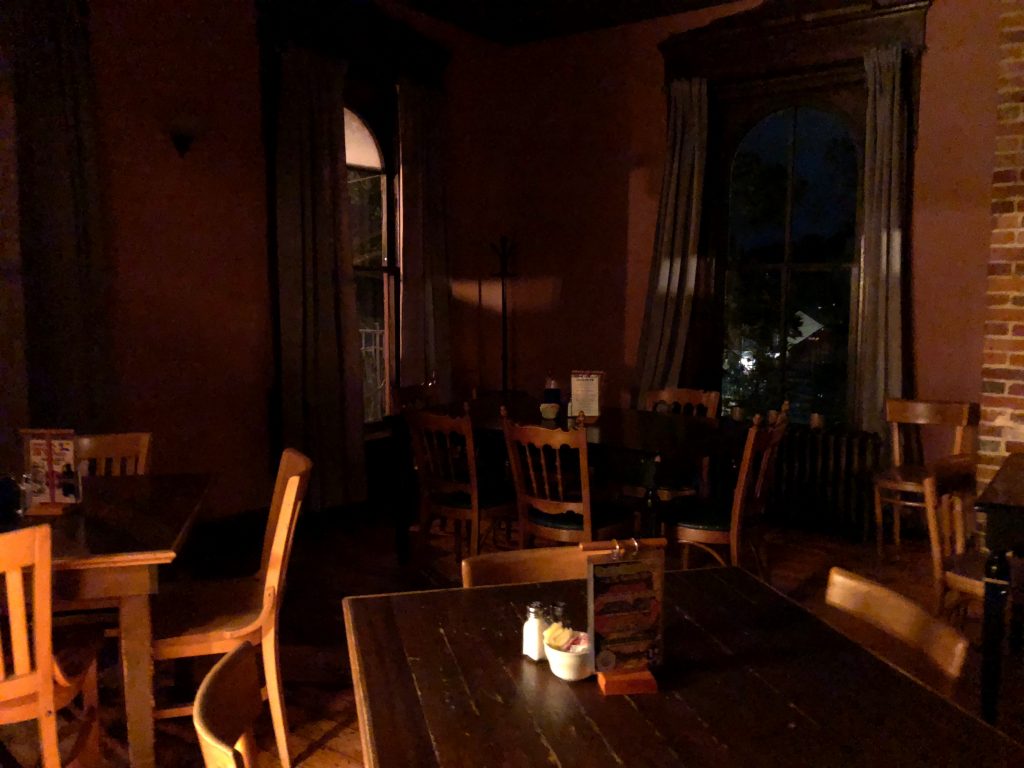 I'm forever hopeful that when I visit a place I'll see or feel something but usually leave without any ghostly experiences at all.
Luckily, the Harmony Inn is awesome enough on its own as a great place to dine and drink that the ghosts are just a bonus.
6 Reasons Why You Should Dine At The Haunted Harmony Inn
Serving up craft food to match your craft beer
Excellent selection of craft beers on tap. In fact, over 30 options for your consideration.
Friendly ghosts
Chance for a ghost encounter
Patio dining in good weather
Live music, open mic nights and trivia nights
Learn more about visiting Butler County, PA here.
Pin Haunted Harmony Inn to Pinterest