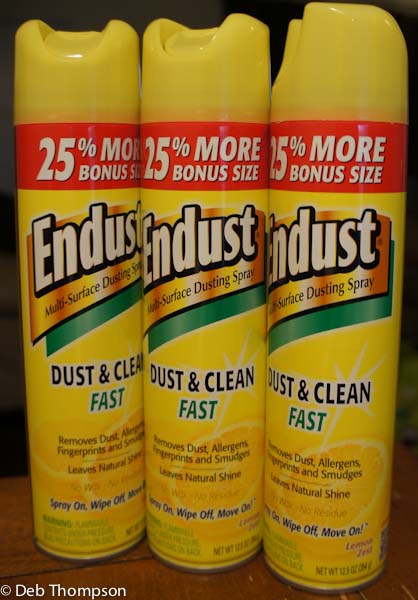 I've never been a fan of dusting, as you'd see if you dropped by unexpectedly. I'll dust and clean before having company over, but any other time it's pretty much me just trying to keep up with daily life and trying to keep surfaces clear (like the counter and table….where does it all come from??).
However, I watched the funniest video about dusting/cleaning and have to share. As a bonus, when you watch the video you can click to save $2 on Endust by liking and sharing the video. If just like and don't share you'll receive a $1 coupon. An easy way to receive a coupon for Endust and it's entertaining to boot. Well, I'll let you decide.
Funny, right?? Alright, ladies, fess up. How many of you leave the 'honey-do' lists and give that same annoyed look when its not done? Seriously, story of my life….trying to have a good time and then come across something that was suppose to be taken care of and the mess is still there…ugh, it's happened more time then I care to share. Talk about killing the mood.
At least Doug knows how to turn the situation around to his advantage. Â Who do you think you are more like? Debbie or Doug?
I love Endust's tagline "Endust, Start Living." It feels like household chores hold me back from creating and photography, it also tends to keep me from visiting with friends as much. Do you feel like household chores hold you back from activities?
You can learn more about Endust on their Facebook and Twitter pages. Remember to watch the video and receive your coupon. Come back here and let me know what you thought.
disclaimer: I participated in a campaign on behalf of Mom Central Consulting for Endust. I received a product sample to facilitate my post and a promotional item to thank me for participating.
Cheers,