Catalina Island is a rocky island jutting out of the ocean a short 22 miles off the coast of Southern California. Its stunningly beautiful green landscape is a mere 22 miles long by 8 miles wide in the middle of the great blue ocean.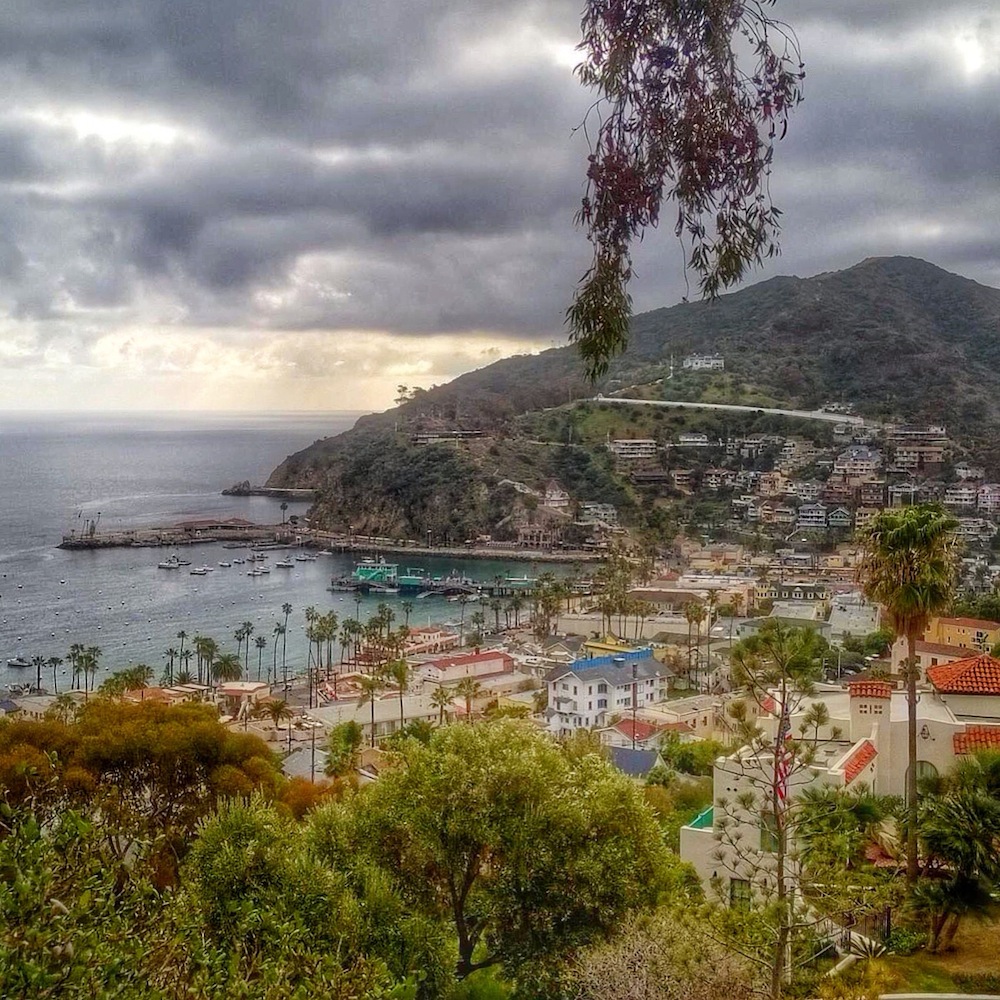 This little piece of land draws 10s of 1000s of visitors each and every year. In my opinion, visiting during the off-season when crowds are sparse and lodging prices fall is key to having a fun girl's weekend on Catalina Island.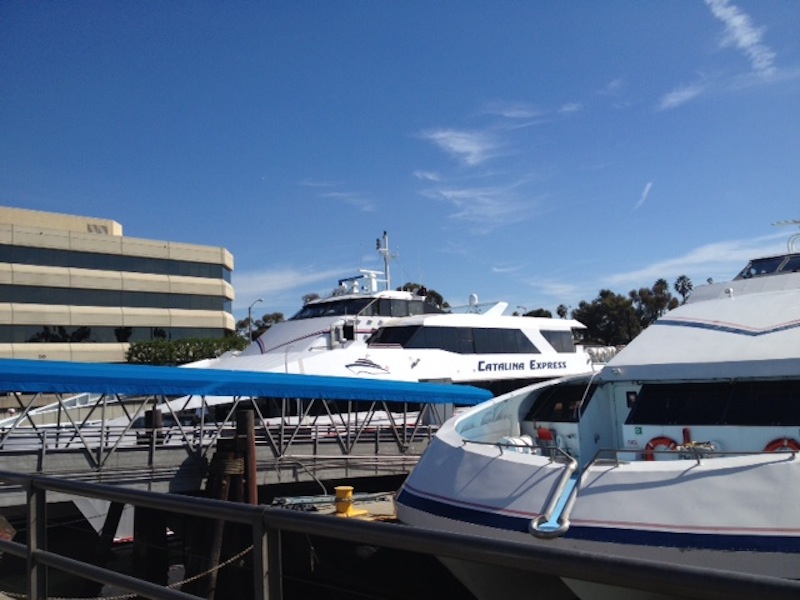 Catalina Island Ferry
You can arrive on Catalina by ferry or plane. The airport is located on a high ridge and I heard stories of a number of accidents due to the location and wind sheers.
It's not my preferred method of arriving on Catalina Island, but it works for many others.
I prefer the slower route of boarding the Catalina Express Island Ferry in Long Beach as a first-class customer and enjoying the hour boat ride, complete with cocktail and the first-class cabin experience of comfy seats and advanced boarding.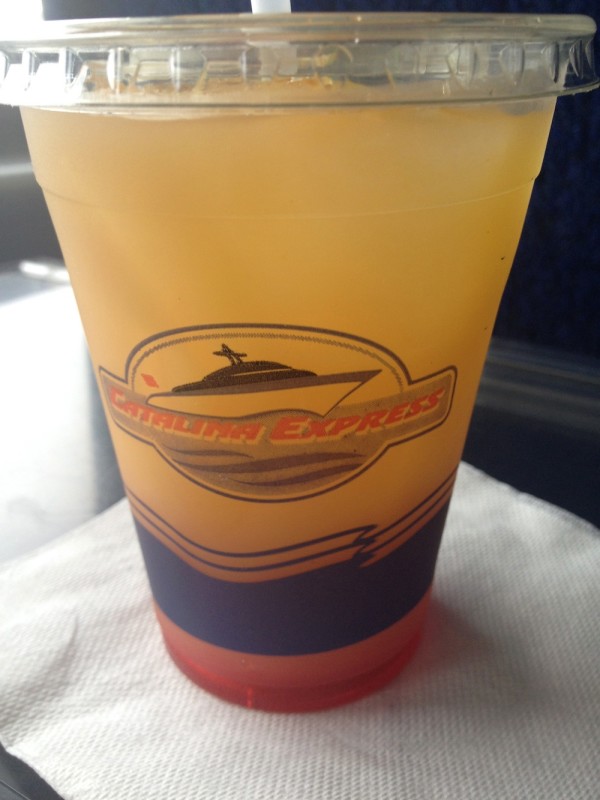 Catalina Island Ferry Tickets
Arriving at the boat dock in Long Beach I check-in and secure my first class and drink tickets.
The first-class ticket allows me to board the boat early and grab a seat in the first-class cabin on the upper level of the boat AND includes one complimentary beverage of my choice.
There are large windows in the front of the cabin so I sit a couple of rows back and settle into my comfy seat.
The cabin attendant comes by and takes my drink order, which is delivered in short turn.
After the boat is loaded and moves away from the mainland I enjoy views of freighters, boats, endless blue water and sky, and, as we near the island, I enjoy watching dolphins play.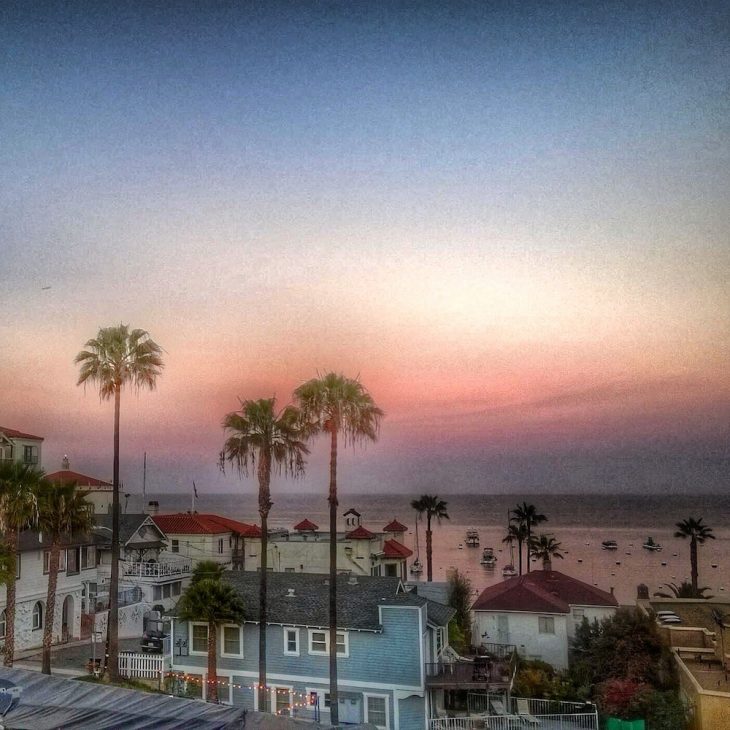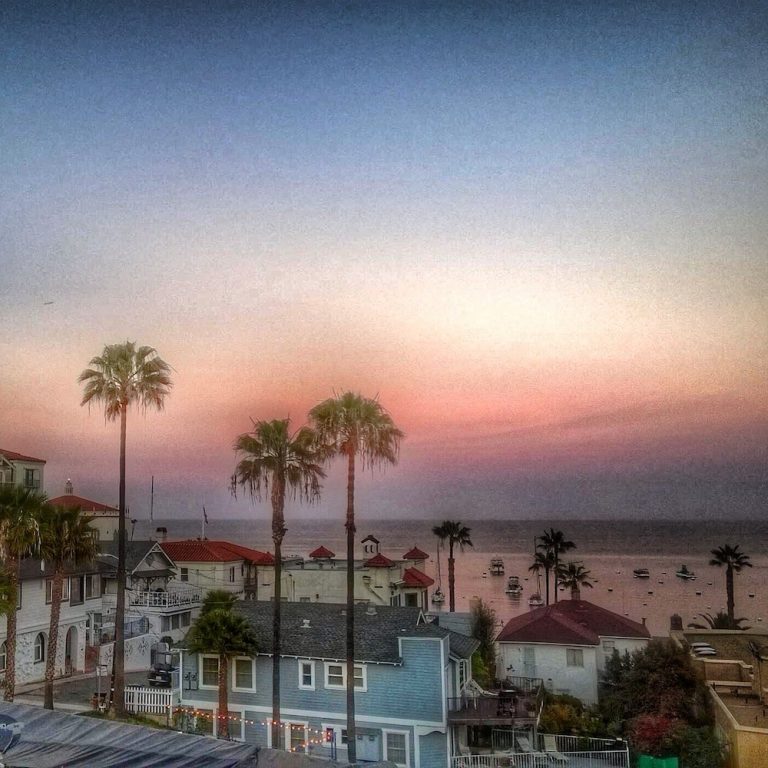 Approaching the island it looks straight out of a postcard with green peaks reaching towards the sky and houses climbing the hillsides.
I'm spending two nights on this idyllic island and I have a feeling it will be very difficult to leave.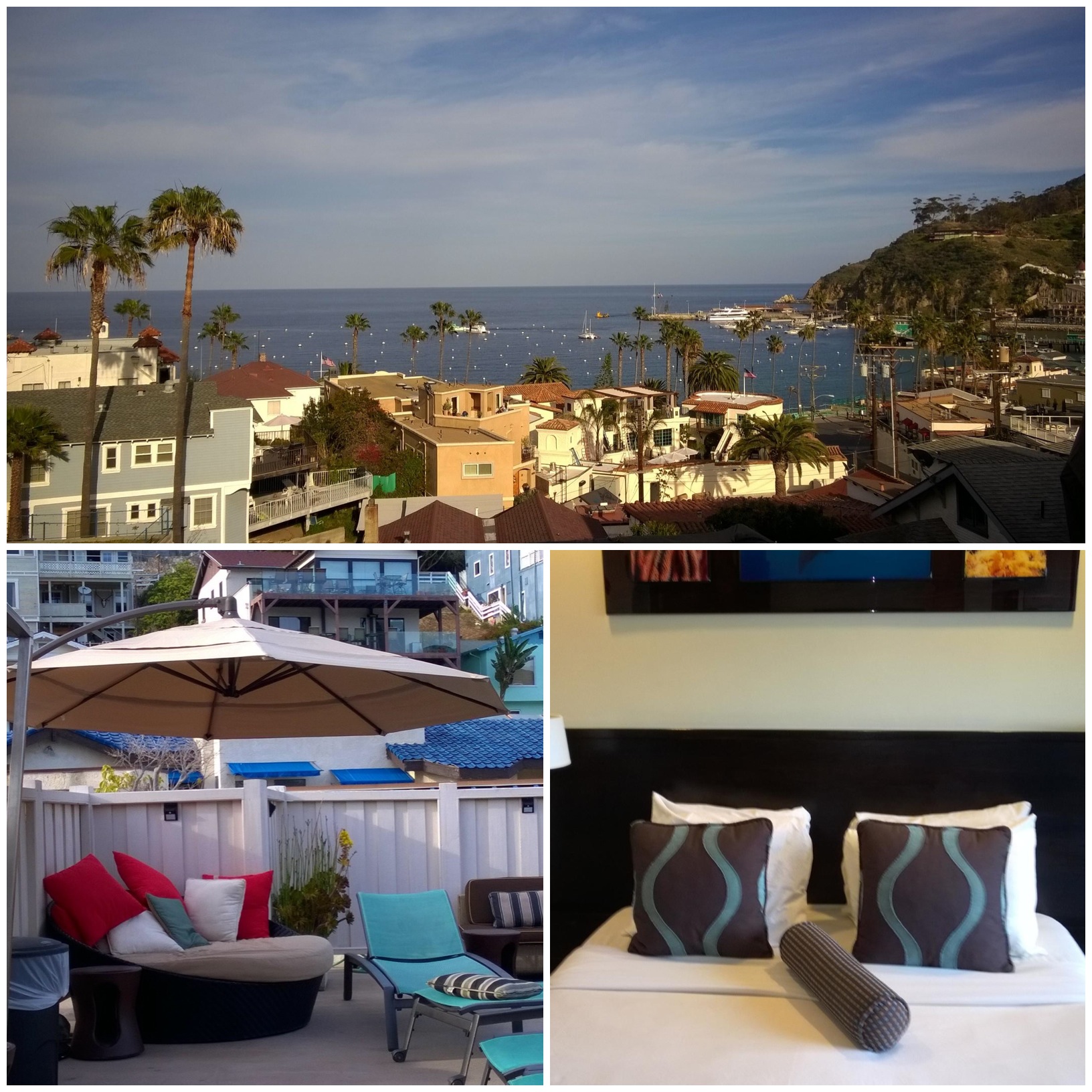 WHERE TO STAY IN CATALINA ISLAND
2 nights, 2 boutique inns. Life is good.
From the docks we took a cab to the hotel. It's a quick ride and was a good way to get our bearing of the island.
The front desk staff at Aurora charms me as soon as I walk through the front door with their friendliness and laid back personalities.
My third-floor room is cozy and comes complete with stunning views of the harbor, a king-sized bed, desk area, refrigerator, microwave, chocolates, and bottled water.
A short walk from my room is the rooftop area with more great views and very comfy seating. I settle into a lounge chair and enjoy an hour of peace, quiet and sunshine.
TIP: The town of Avalon is very hilly and the hotels require guests to navigate a number of stairs.
Be sure to pack light and be prepared to do a lot of hillwalking and stair climbing.
There are no elevators available and there is only one handicap accessible hotel on the island.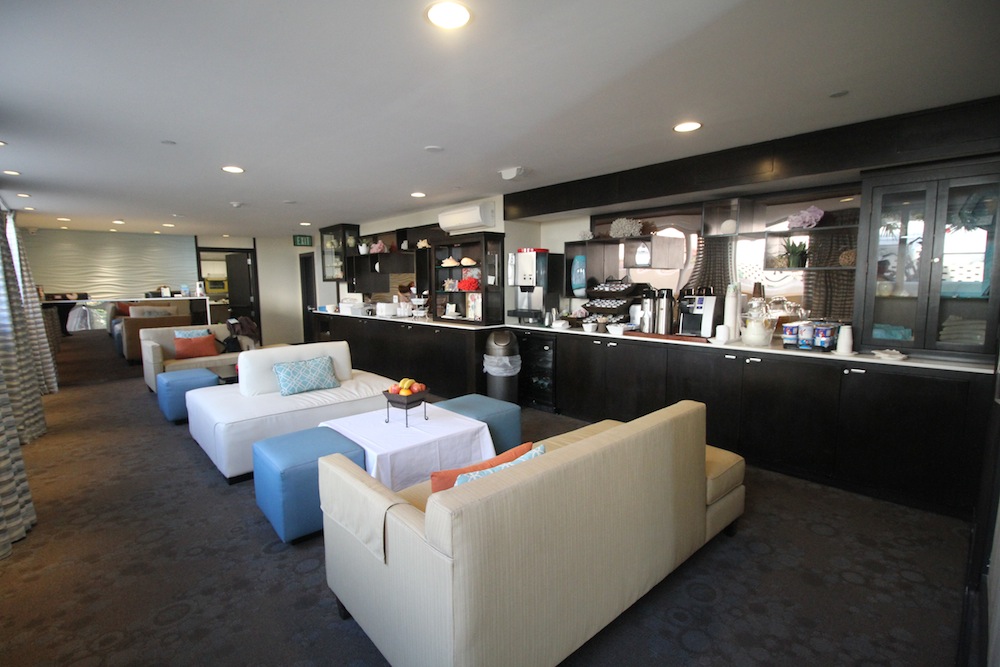 The next morning I find a delightful spread of breakfast options complete with my favorites of coffee, juice, toast, and yogurt.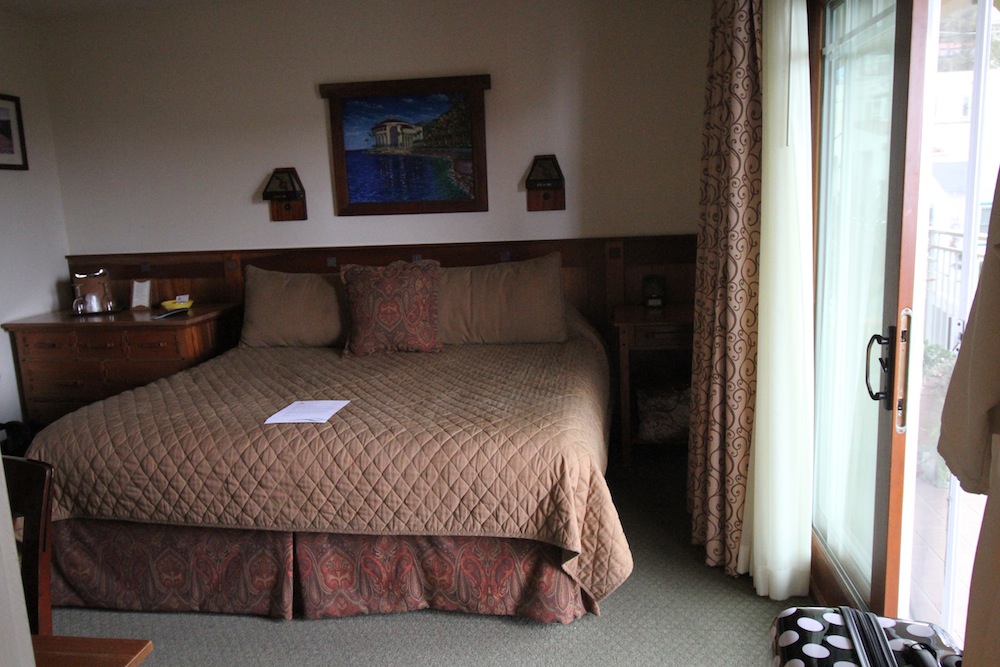 After a very comfortable stay at the Aurora Hotel, I pack up and move over to the Avalon Hotel, just a couple blocks away.
This is another lovely boutique inn with a gorgeous patio complete with hummingbirds, fire pit, wine, and cheese.
The room has a king-sized bed, a luxurious bathroom and a balcony with views of the island. A rooftop sitting area is available at the Avalon as well.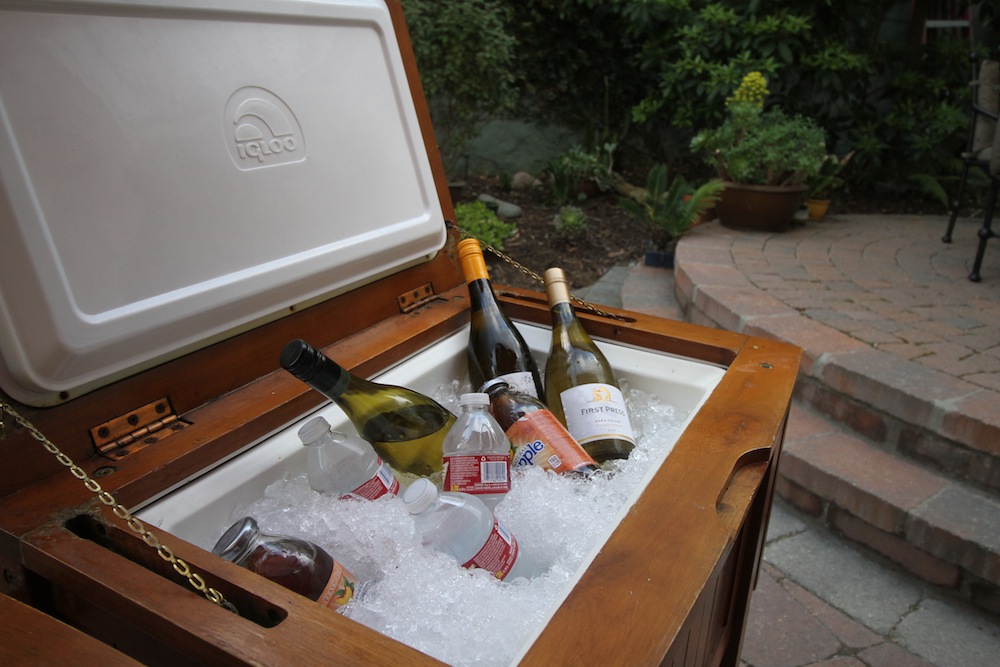 Each evening the Avalon Hotel offers a happy hour complete with wine, cheese, and a small campfire.
Sitting around chatting with other guests is a great way to relax.
The Avalon also has a number of hummingbird feeders that were packed with little winged guests.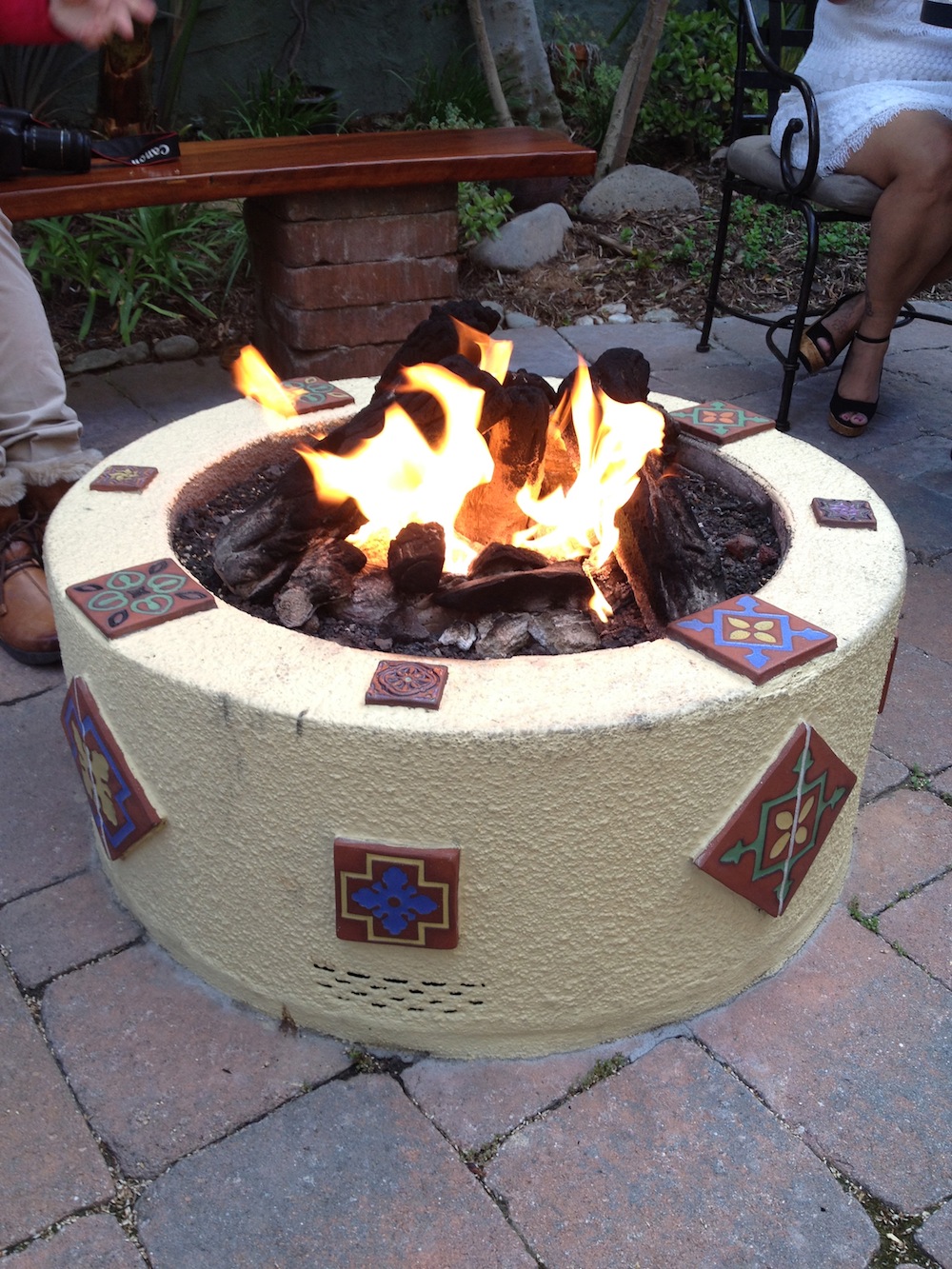 In the morning a hearty breakfast is provided on the patio and the weather was perfect for sitting out and enjoying my last morning on Avalon.
Both the Aurora and Avalon are lovely inns to stay at and you can't go wrong with either one.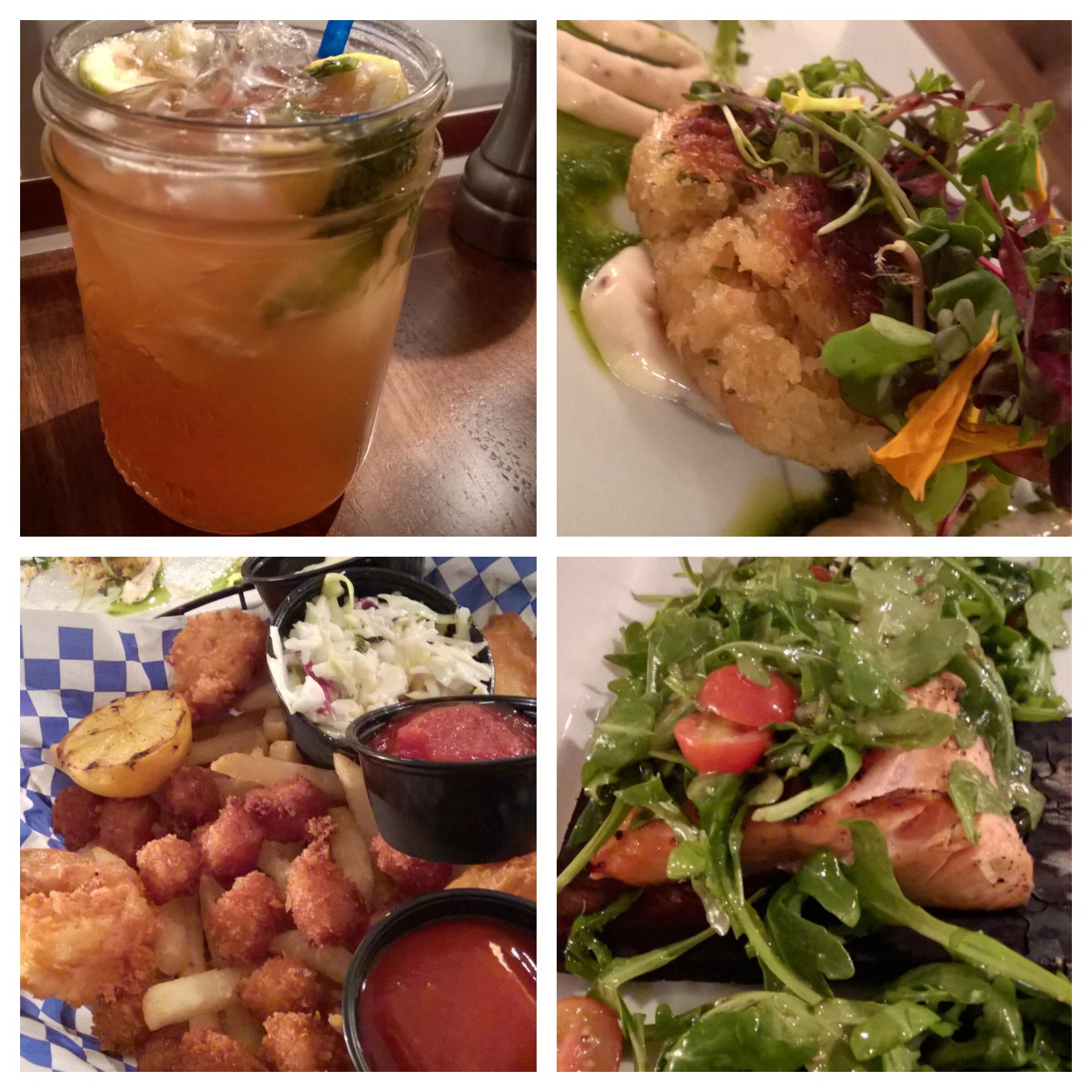 WHERE TO EAT IN CATALINA ISLAND
Located on the waterfront and serving up fresh seafood.
The interior is just as you would expect with fishing inspired decor throughout.
Both indoor and outdoor seating is available.
Order the crab cakes and the fresh catch of the day for a delicious meal.
The outdoor seating is perfect for up-close views of the waterfront.
Located in downtown Avalon they have been crafting renowned salt water taffy, fantastic caramel apples, perfect peanut brittle, creamy fudge and scrumptious chocolates since 1934.
They also make a mean caramel latte!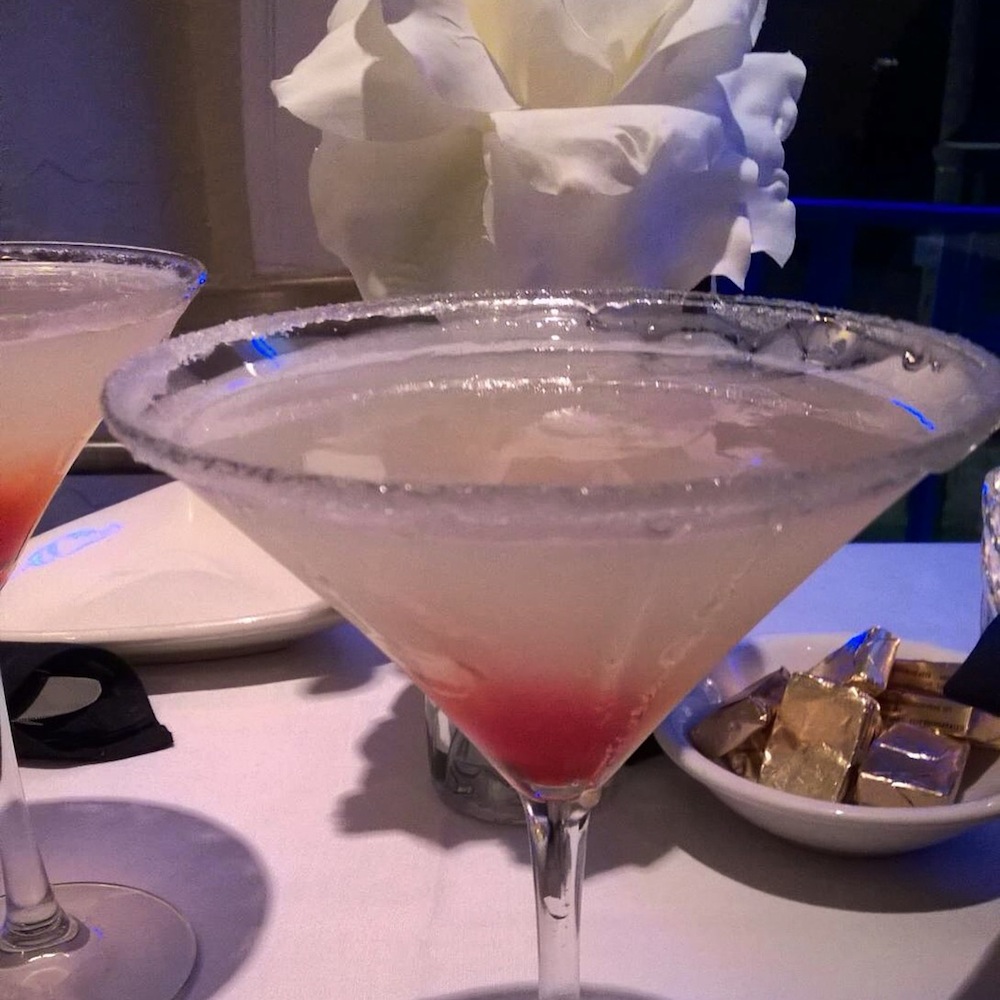 I can't wait to return to Steve's. The service was excellent, the food even better and, if you are lucky to nab a window seat you'll enjoy panoramic views of the harbor.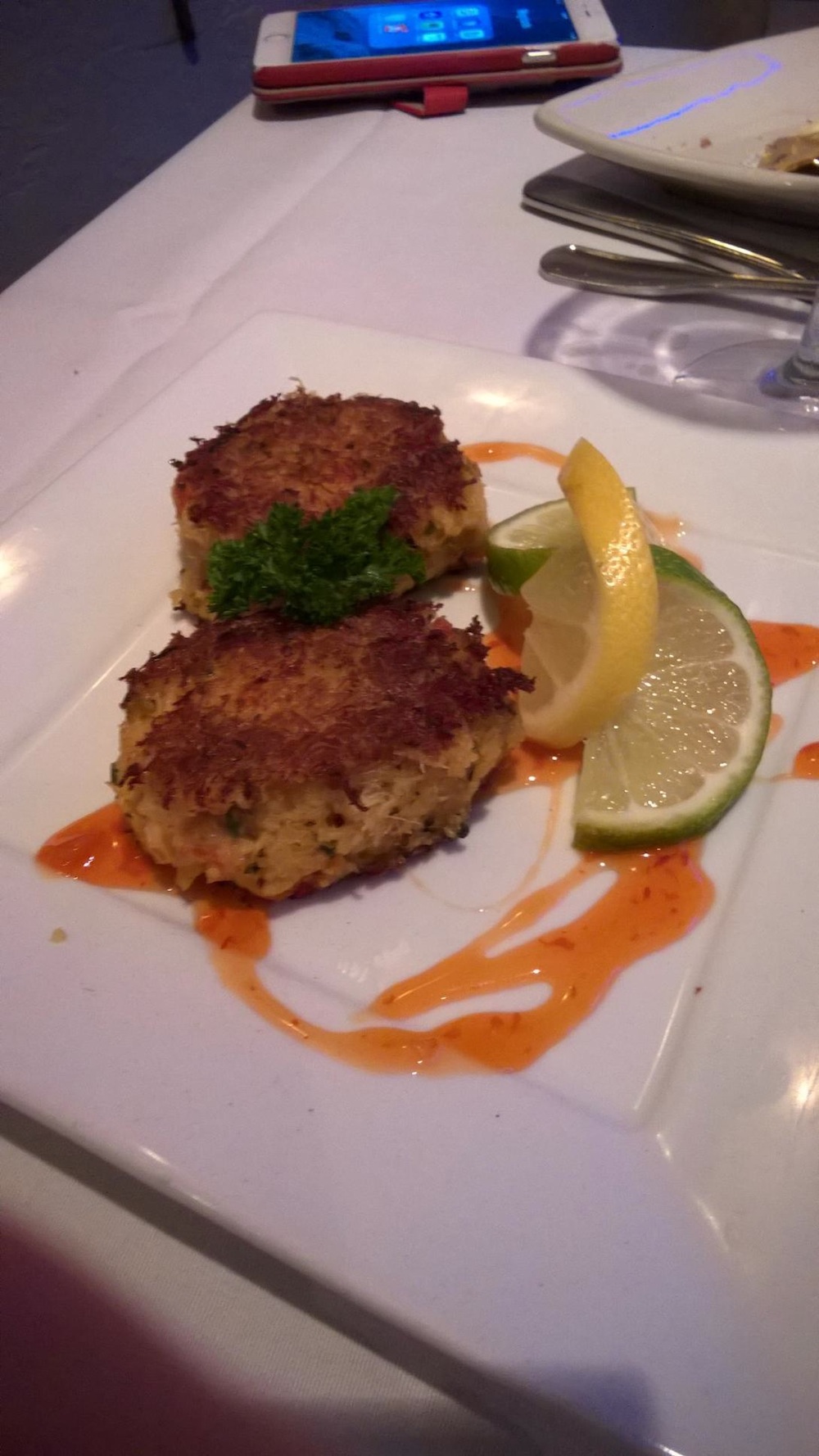 Open for lunch and dinner and voted the #1 restaurant on the island. When you are there order a steak (you are at a steakhouse after all) or the surf and turf.
You won't be disappointed with either one.
WHERE TO PLAY IN CATALINA ISLAND
Avalon is a very walkable community. However, if you'd like to explore a little farther out rent a golf cart, available at numerous locations downtown.
You'll be provided a map that has a picturesque route mapped out for you.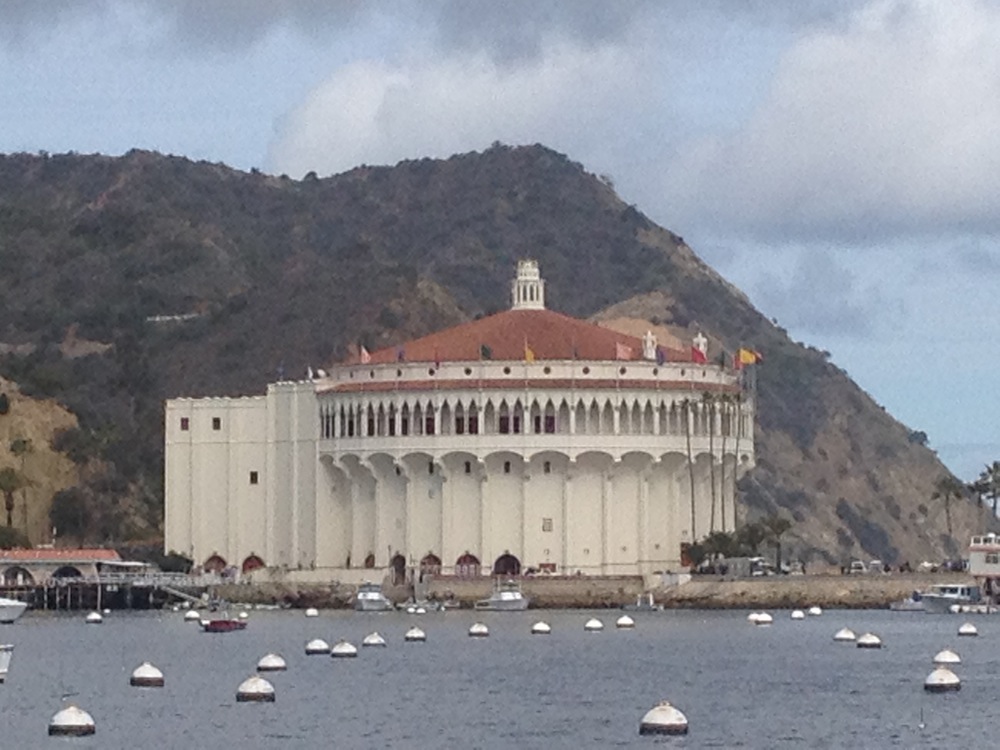 CASINO
The most notable landmark on the island the casino is located right on the harbor. Surprisingly, the casino is actually NOT a gaming facility, but instead is a movie theater, ballroom and history museum.
The word Casino, in this instance, is Italian for gathering place.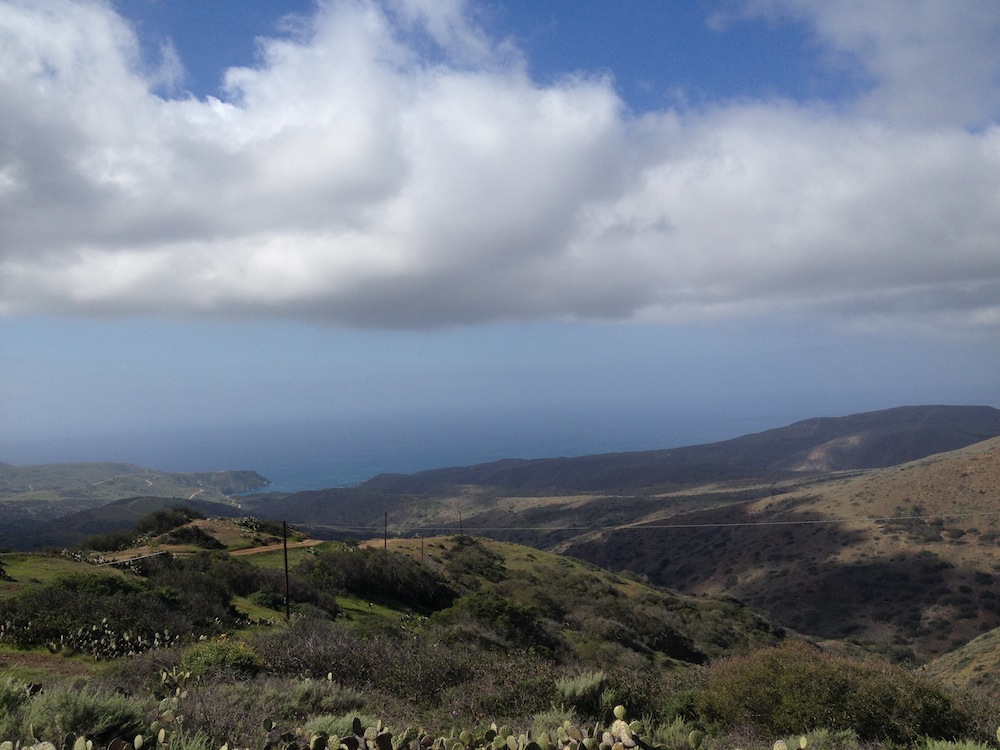 "The Catalina Island Conservancy is one of the oldest private land trusts in Southern California. It protects 88 percent of Catalina Island, including more than 62 miles of unspoiled beaches and secluded coves—the longest publicly accessible stretch of undeveloped coastline left in Southern California. Catalina Island is home to more than 60 plant, animal and insect species found nowhere else in the world."
The Jeep Tour provides access to remote parts of the island that many often don't see and the views are spectacular.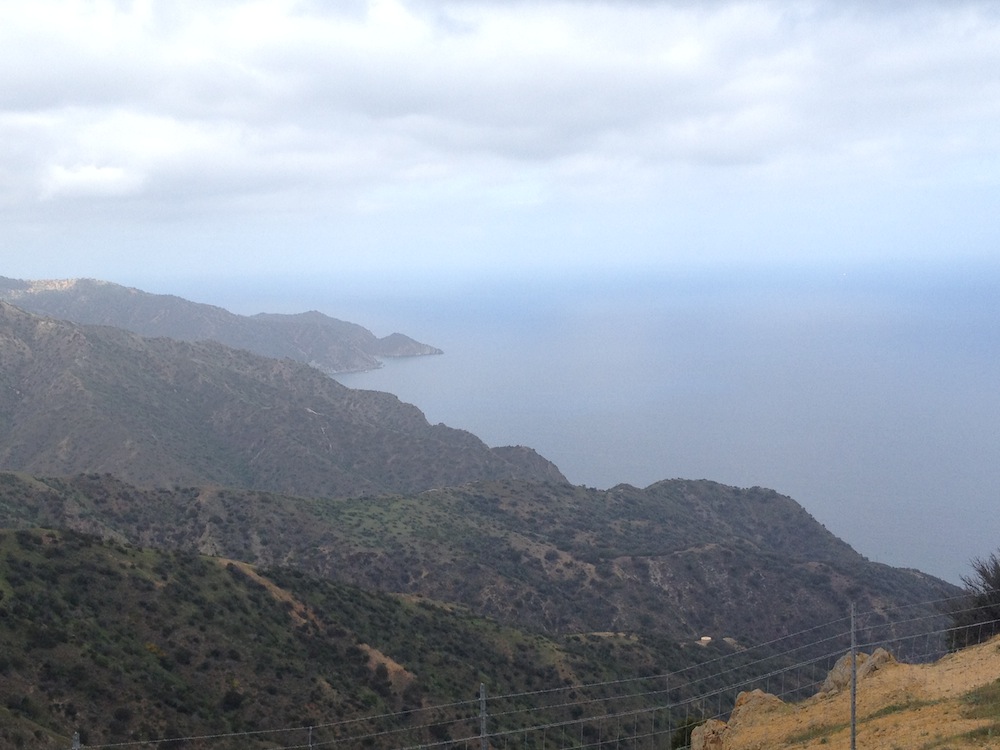 Ride along rough terrain to some of the best vistas the Catalina Island has to offer. During our tour we stopped at the Airport in the Sky.
If you have time grab a buffalo burger and a cookie for lunch.
We drove by the islands only winery (wine tastings are available in Avalon) and made our way past buffalos and wildflowers to visit the rugged side of the island.
If you go to Catalina Island this tour is an absolute must!!
The Wrigley family (yes, Wrigley gum and Chicago's Wrigley field) has a long history on the island and the memorial honors the memory of William Wrigley Jr.
The botanical gardens were started by Mr. Wrigley's wife and continues to be one of the premium attractions on the island.
I didn't have time to visit, but I've heard great things about this attraction.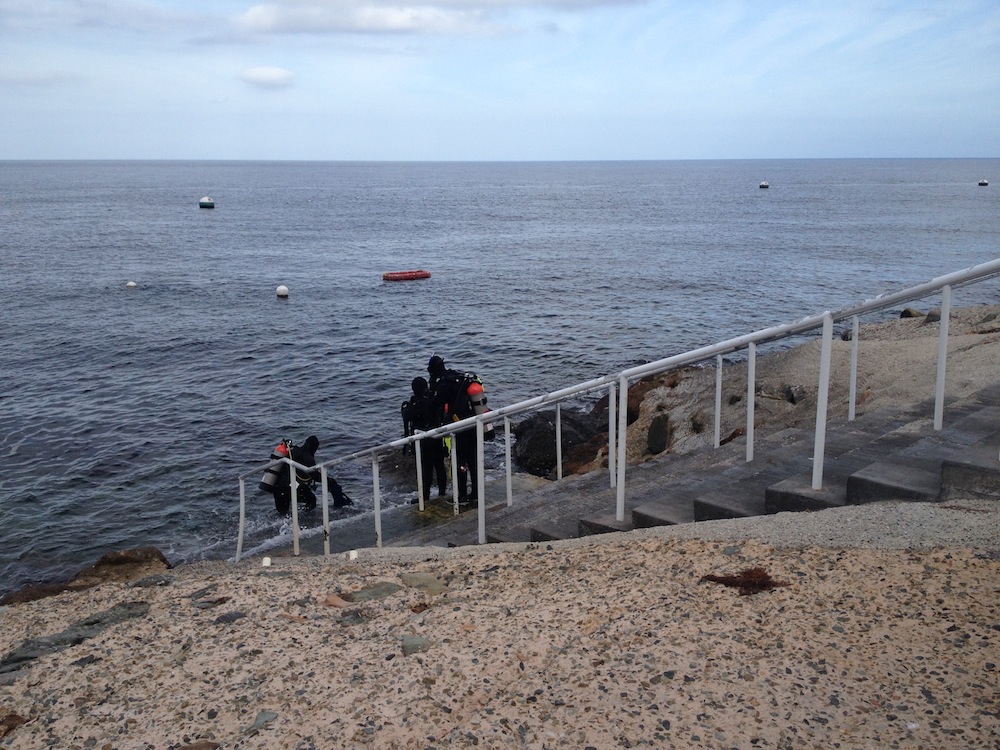 SCUBA/SNORKEL
Walk down the steps near the Casino and right into the water for some excellent scuba and snorkeling opportunities.
Charming shops flood the downtown area where you'll find everything from wine and chocolate to home decor.
All or part of this trip was provided free or at a reduced cost for review purposes. All thoughts and opinions are my own.
Pin Catalina Island to Pinterest