It's a long drive between our house and our happy place. Every hour of driving I get more and more excited about returning to the Outer Banks of North Carolina. We take two days to make the drive and I spend that time counting down the hours until I sink my feet into the sand and let the ocean tickle my toes. I'm happiest pulling up a beach chair on the shore and not moving for an entire week, but, of course, there is much to do in OBX and having a great time starts with figuring out where to stay in the Outer Banks.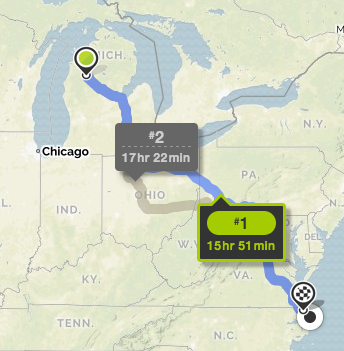 We've been to the Outer Banks many times but have always stayed on Hatteras Island. This trip we decided to plant our feet in Currituck Outer Banks. This area of the Outer Banks is located in the northernmost region of the barrier islands. This region offers a more rugged landscape, retail stores that blend with the natural setting, lots of beach driving, a historic village, resorts and, of course, the Corolla wild horses.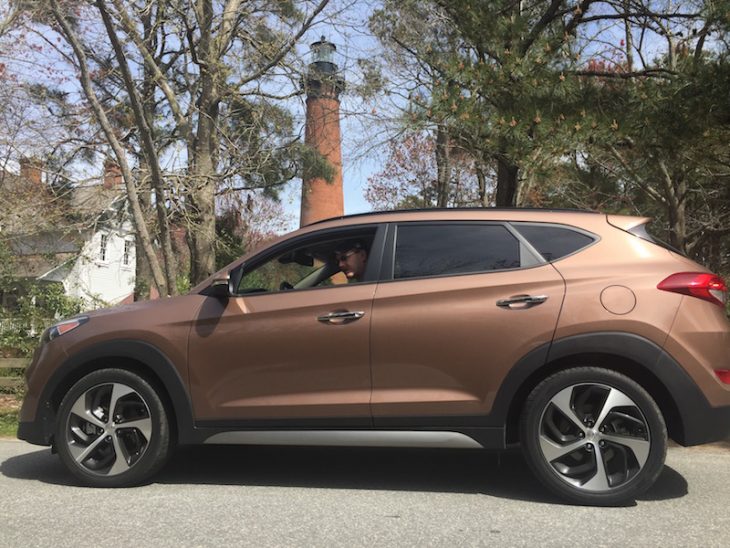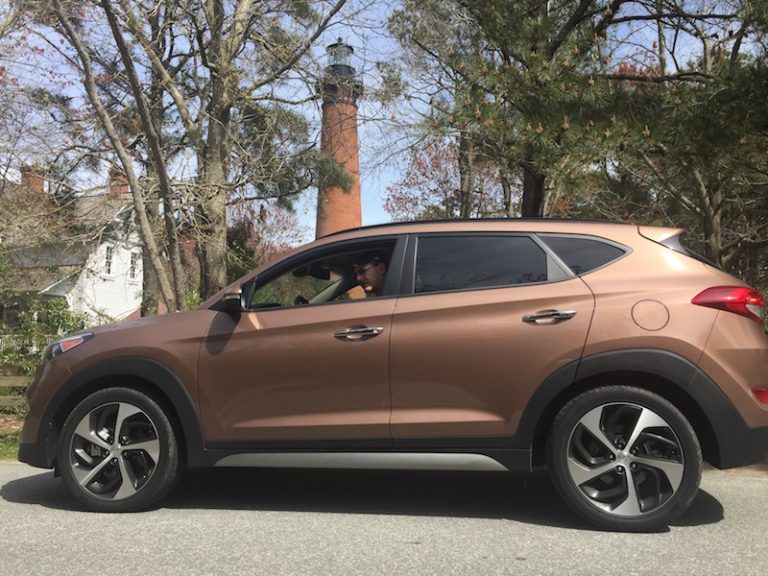 Big Thanks to Hyundai for providing a car for our road trip!! Doesn't it look great?
I've always said I don't need to own a fabulous vacation property I just need to have the "right" kind of friends that own vacation properties. Luckily for us, Seaside Vacations offers a choice of about 400 "friends" properties for our vacation needs. Lucky, right? Of these 400 properties about 80 offer ocean front property (our usual first choice because, well, it's ocean front) and stretch from Corolla to Hatteras Island. There isn't a bad location anywhere on the island. I mean, once you are on the Outer Banks it is all fabulous!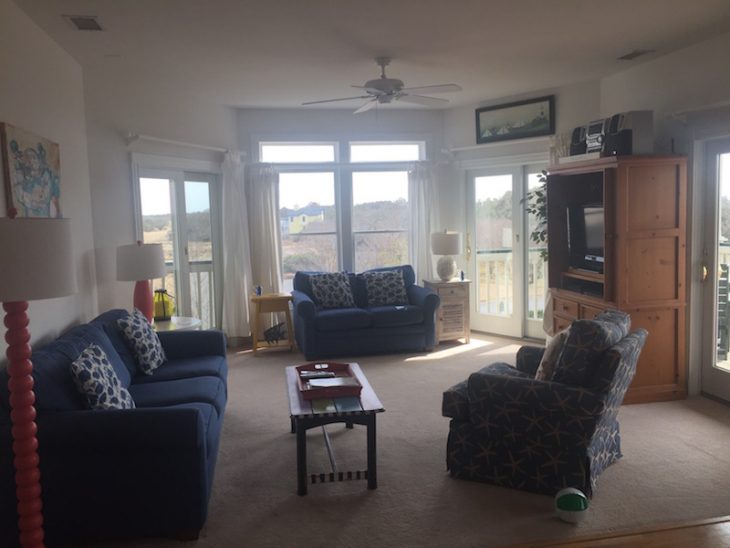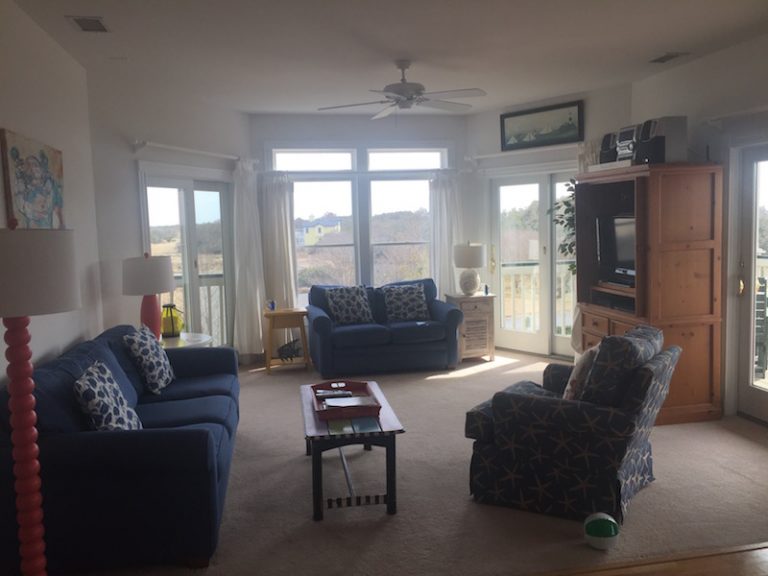 Seaside was kind enough to offer us a media stay so that we could experience their rental style first hand. I absolutely fell in love with is their digital acumen. Everything from signing a contract to locating our home was done via email or their app. As someone that is completely immersed in the digital world, I really like taking care of business this way.  The app has all kinds of great information including things to do, where to eat, weather reports and check-in/out process.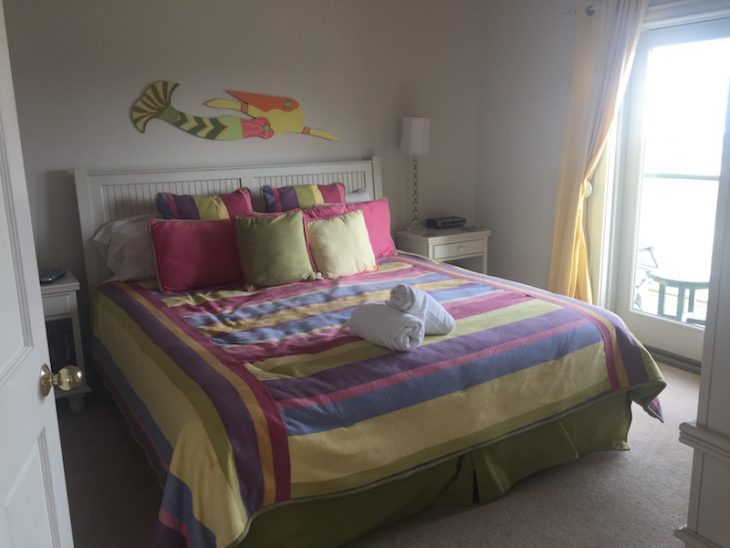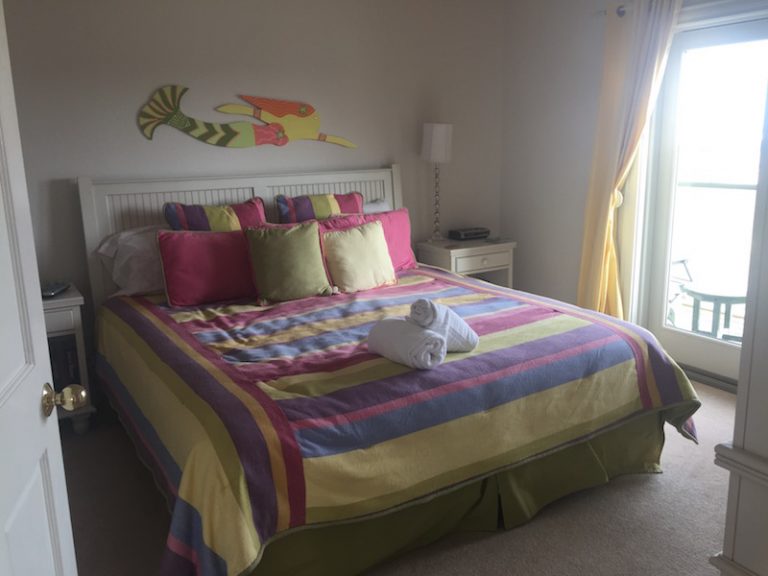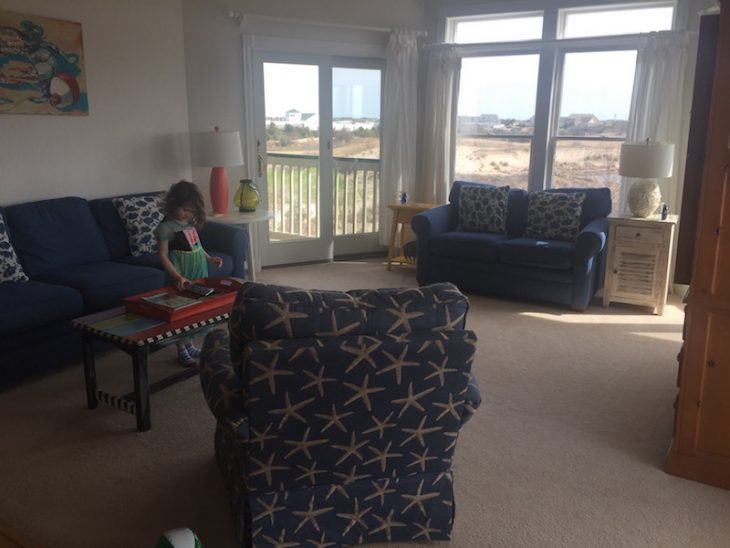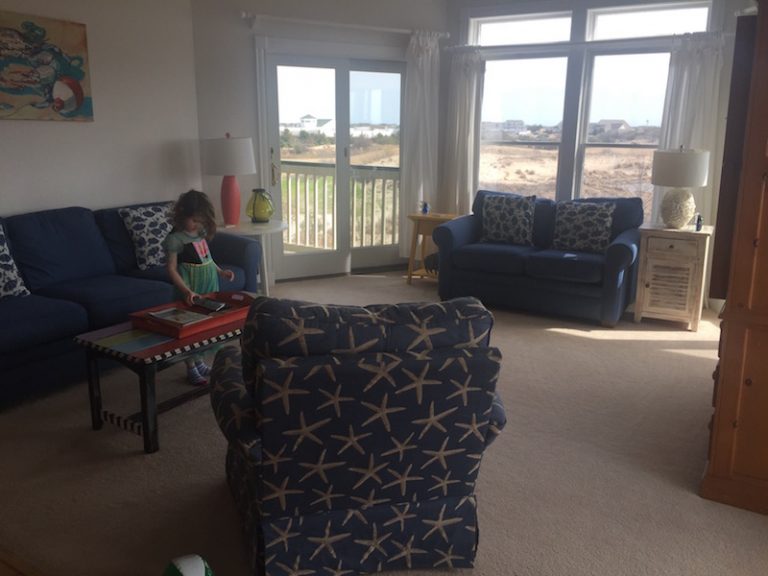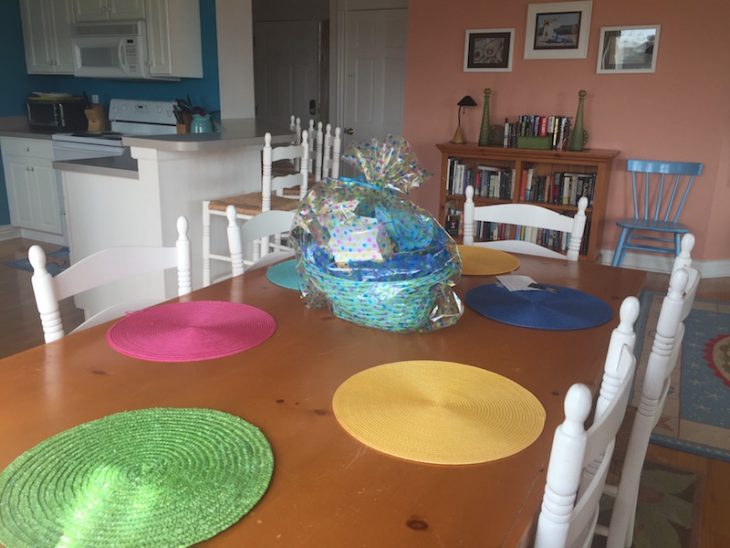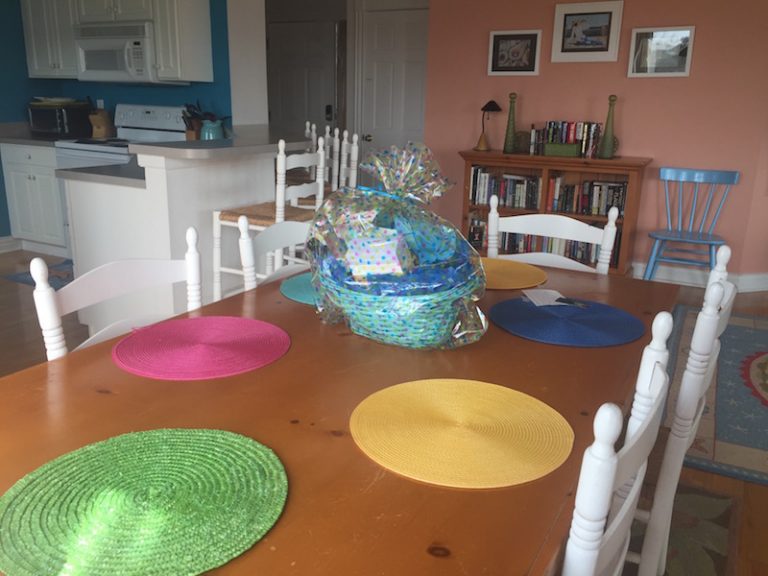 We stayed in Postcard Perfect located in Currituck Club, a gated community, during our visit. Postcard Perfect is in the Windswept Ridge Villas. It faces the road and part of the golf course and is on the second level of the three-story building. There is an elevator and luggage cart which makes it easy to cart everything to the rental.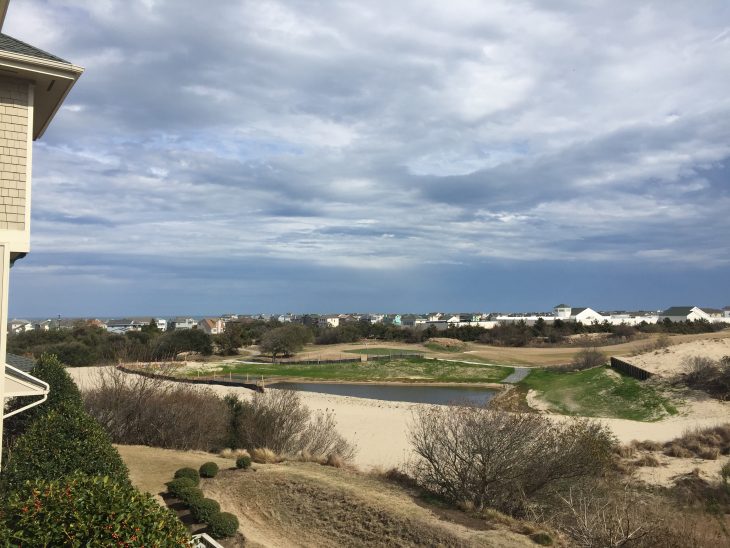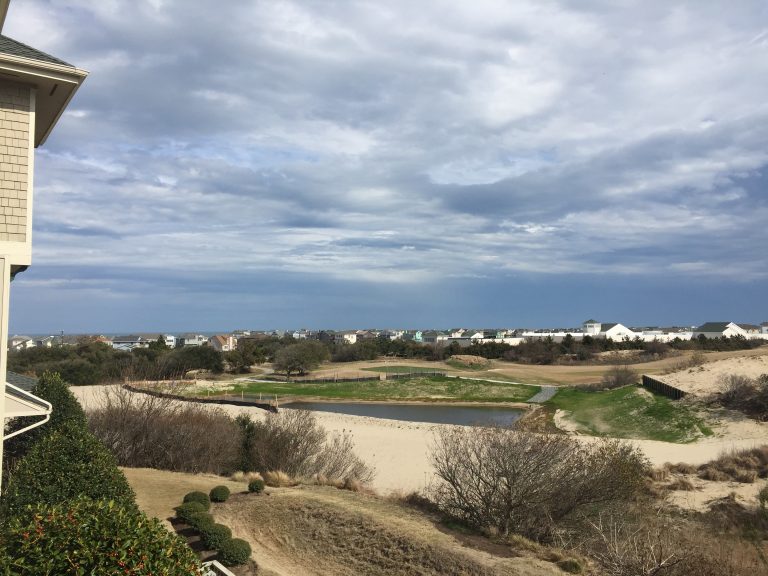 From the deck looking towards the ocean.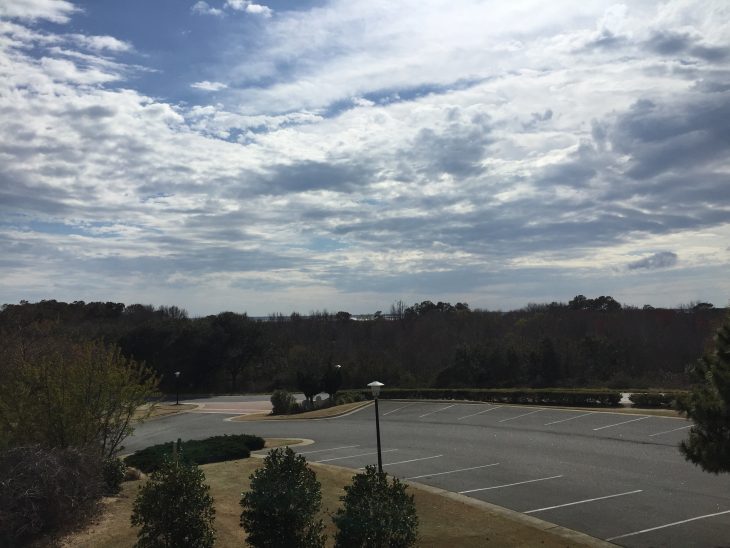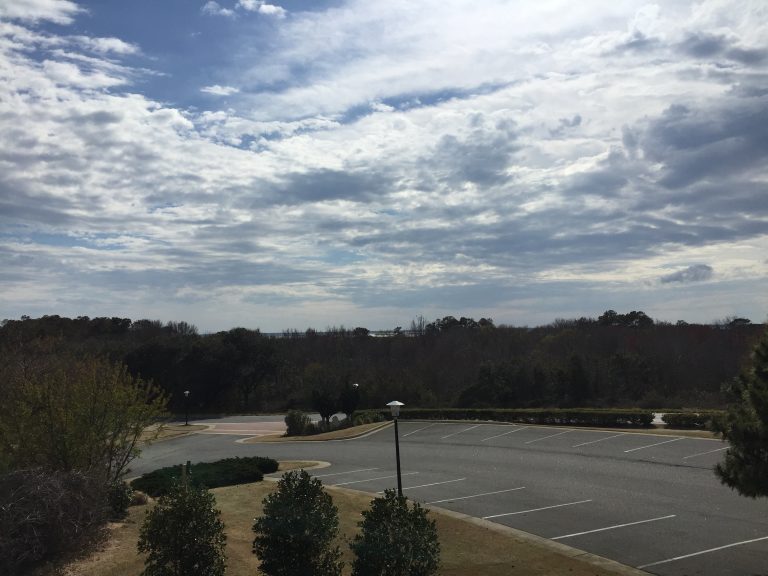 From the deck looking towards the sound.
Two decks off the sitting area offer a great place to have morning coffee or an evening cocktail. Postcard Perfect isn't a waterfront property, in fact, it's about smack dab in the middle of the island, so you won't get those gorgeous ocean views, but at night you do have a lovely view of the sun sinking into the horizon.Plus, due to the location, it's not quite as windy as those oceanfront properties.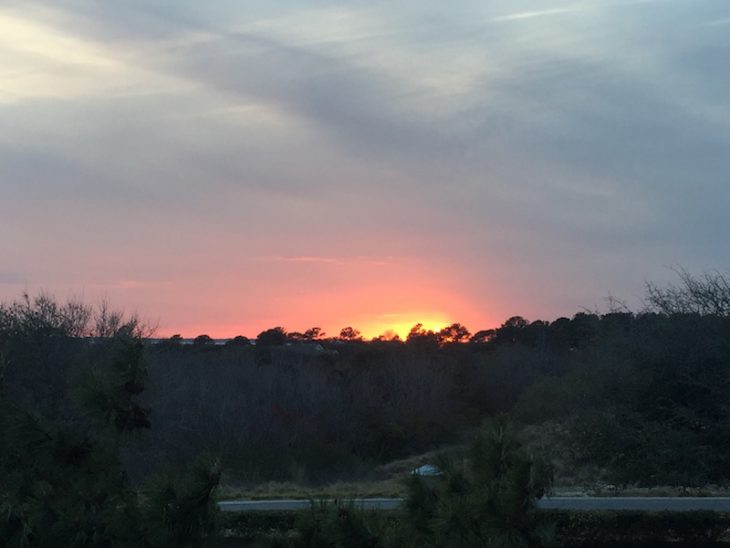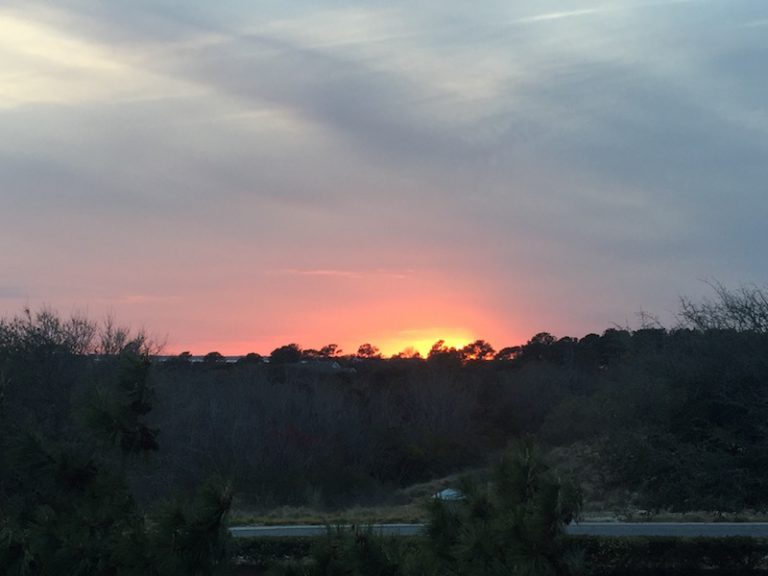 Gorgeous sunsets
The villa has everything you need to make your stay comfortable. It's a 2 bedroom, 2 bath property with an open living area floor plan. The decor is warm, inviting and decorated exactly how a beach property should look with lots of beach inspired decor. The master bath has a jacuzzi tub perfect for soaking after a long day of play and the master bed is so comfy it's some of the best sleep I've had in a while.
Note: Postcard Perfect has a villa above it. You will hear guests walking around, at times it is loud. If that noise bothers you be sure to pack earplugs to use at night.
We cook many of our meals in and the kitchen had everything we needed to make that happen. There is a complete set of pans, but I did pack my Red Copper skillet because I love cooking in it. I did forget my favorite chef knife, but the villa had plenty. Of course, you don't have to pack those items. I'm just a bit of a diva in the kitchen and like my own items 🙂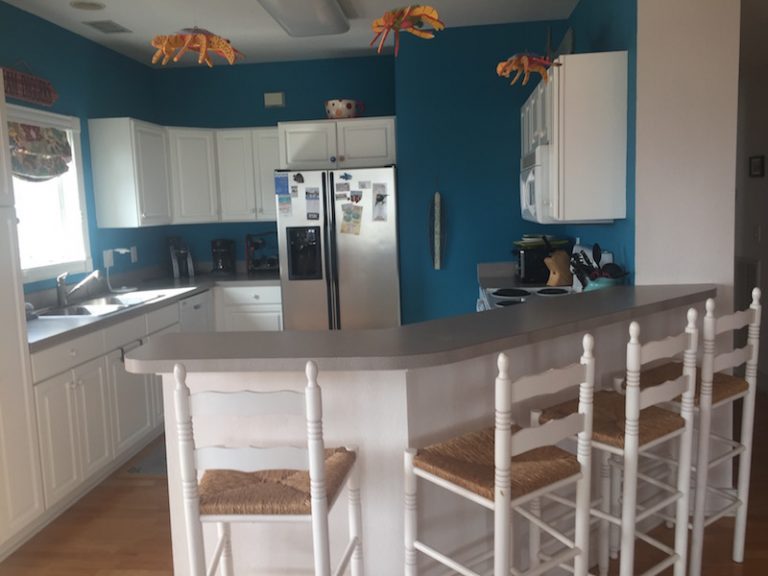 I think one of my favorite amenities at the villa is a large selection of books. You all know books make me very happy so finding books throughout the rental was like getting extra sprinkles on a cupcake….just when you thought it couldn't be any better…boom…lots of books!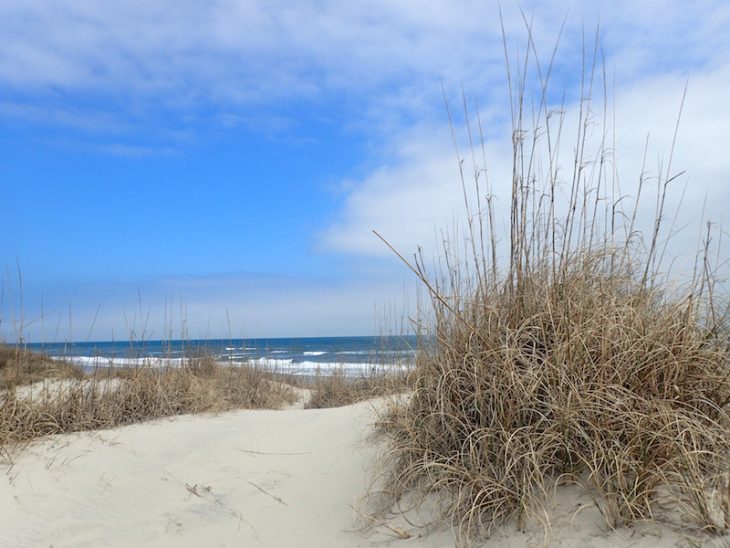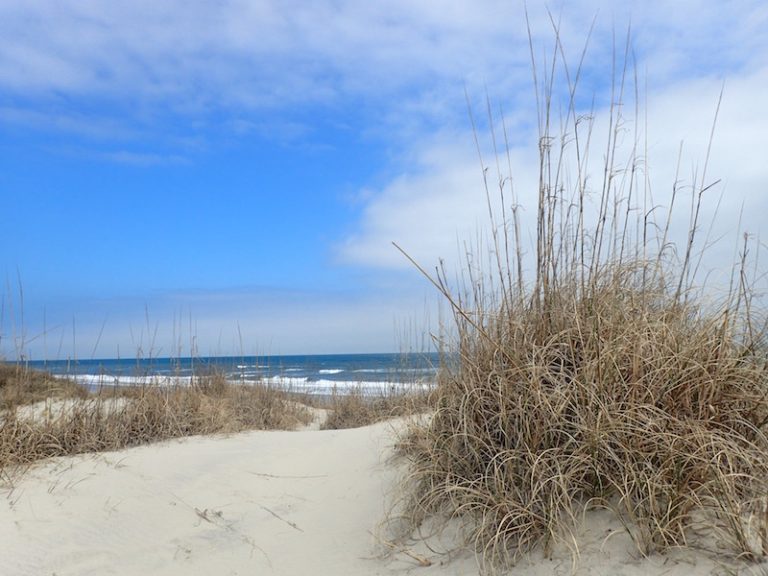 The nearest beach access is about three miles in either direction from Postcard Perfect. During the season you can take the trolley to the beach, but during the off-season, you'll need to drive and park. There is a trolley stop right in front of the villa so you don't have to walk far at all. Oh, and get this, when you take the trolley to the beach someone will greet you beachside to haul all your stuff to the perfect sandy spot 🙂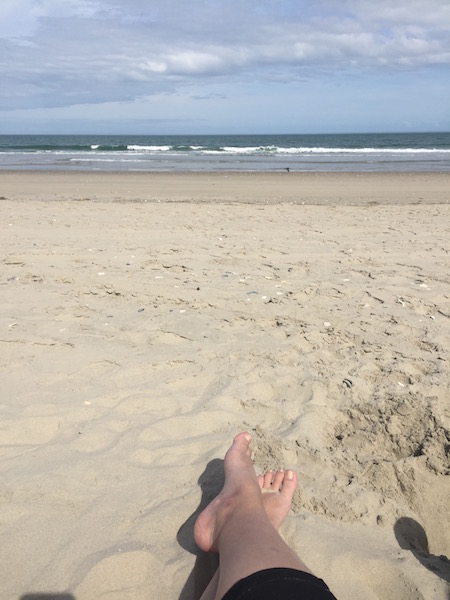 Postcard Perfect has a couple beach chairs you can borrow and we brought a beach blanket as well. For us a jacket and, some days, a knit hat are required due to the wind from the beach, but it is always worth it and we give not one care that it's windy and cool. The beach is mostly ours alone which is just how we like it.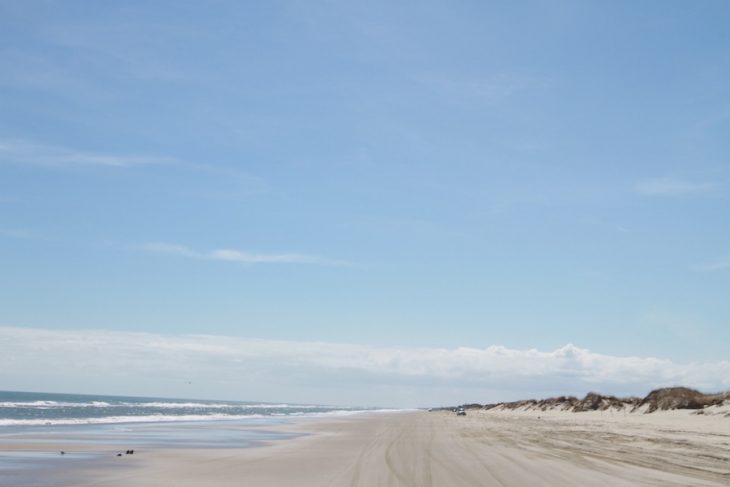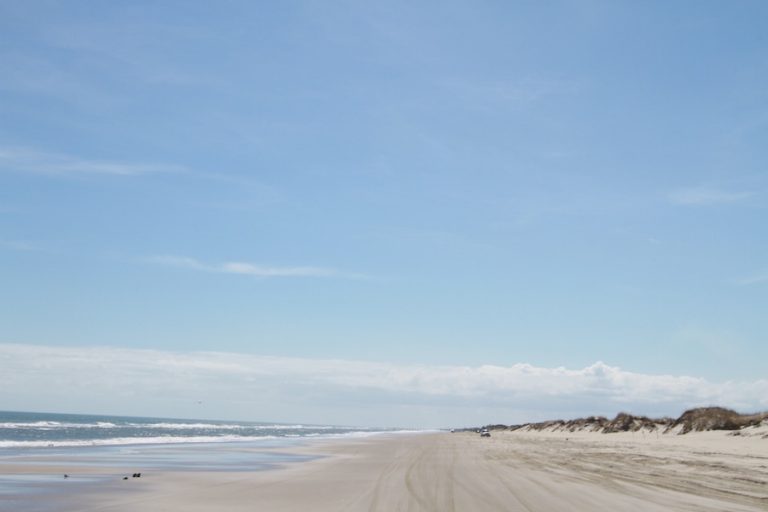 Why we love visiting during the off-season. The beach is mostly ours 🙂
Postcard Perfect being located on club property offers an entire range of amenities to make your OBX stay one to remember for years to come. There is golf, tennis, five pools, a fitness club and a beach trolley to name a few. Seriously, you could fill your days without ever leaving the property.
7 TIPS FOR YOUR POSTCARD PERFECT STAY WITH SEASIDE VACATIONS
Be sure to pack hand soap, dish soap, dishwasher soap, trash bags and laundry soap.
Harris Teeter & Duck Donuts are at the entrance of the club.
Free grocery delivery service so home is stocked when you arrive<<—seriously, enough said!!
Be sure to have the gate code to enter the property after 5 p.m.
During the season be sure to wear wrists bands to use the club amenities.
Don't haul unopened, nonperishable groceries home, donate them to the local food pantry. A Sonder Project Bag should be in your rental home.
Download the Seaside Vacations app to have the inside scoop on events/activities during your stay.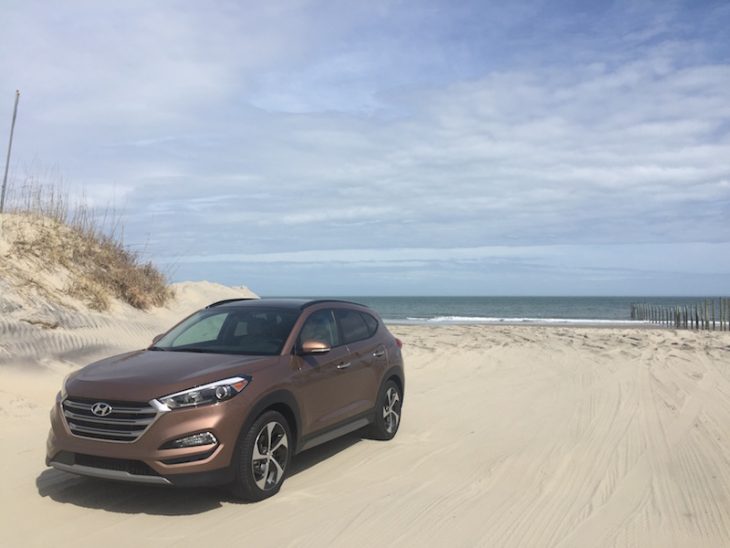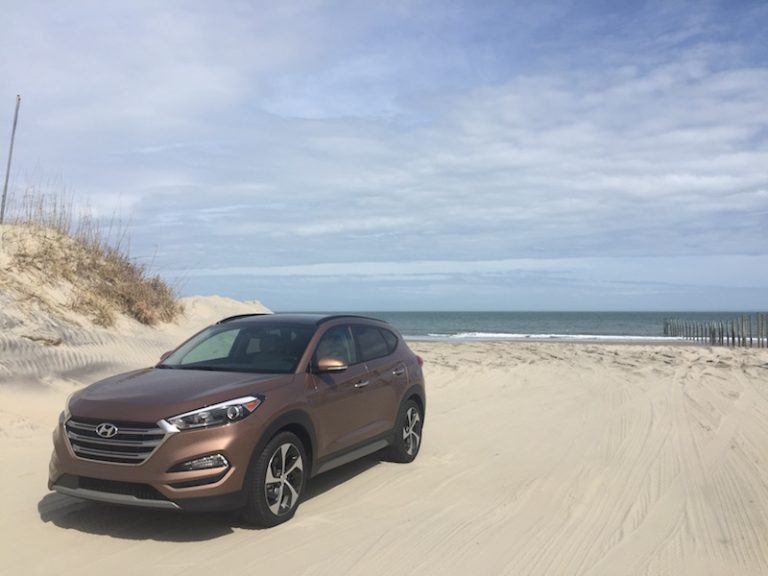 Lots of 4WD Drive Beach Access
5 SEASIDE VACATIONS TIPS FOR BOOKING/ARRIVING
Avoid arriving on Saturdays between

noon – 5 PM

. Seaside Vacations has many homes that offer a Friday or Sunday check-in. Try to reserve one of those to avoid horrendous bridge traffic.
Oceanfront homes book first.  Many Seaside Vacations guests are repeat visitors and book the same home, for the same week year after year, and they often book the following year's

vacation

during the current year's stay. So book early to avoid disappointment.
The majority of reservations occur 3 – 6 months out. The larger homes tend to book at least 6 months in advance. Again, the early you can book the better.
Last minute, shorter stays may be available during the summer month. Give Seaside Vacations a call to check on availability.
Keyless entry homes negate the need to stop by an office to pick up a key. <<—WIN!!
SEASIDE VACATIONS RENTAL DISCOUNT CODE
My good friends at Seaside Vacations is offering my readers a 5% discount on a vacation rental. This can be a savings of up to $800! Simply use the code*: CRAZY5 when making your reservation. If you want to book Postcard Perfect click here!
*Offer is valid on new reservations and for participating homes only. Most, but not all, of our homes are participating in this offer. Offer is valid for weeklong stays with an arrival in 2017. Offer cannot be combined with any other offer or discount.