When the temperatures turn hot, there's no cooler way to enjoy the outdoors than paddling a river through the Missouri Ozarks.
The southern half of the state features the towering rock bluffs, lush forests, and sparkling spring-fed streams that define the Ozarks' rugged beauty.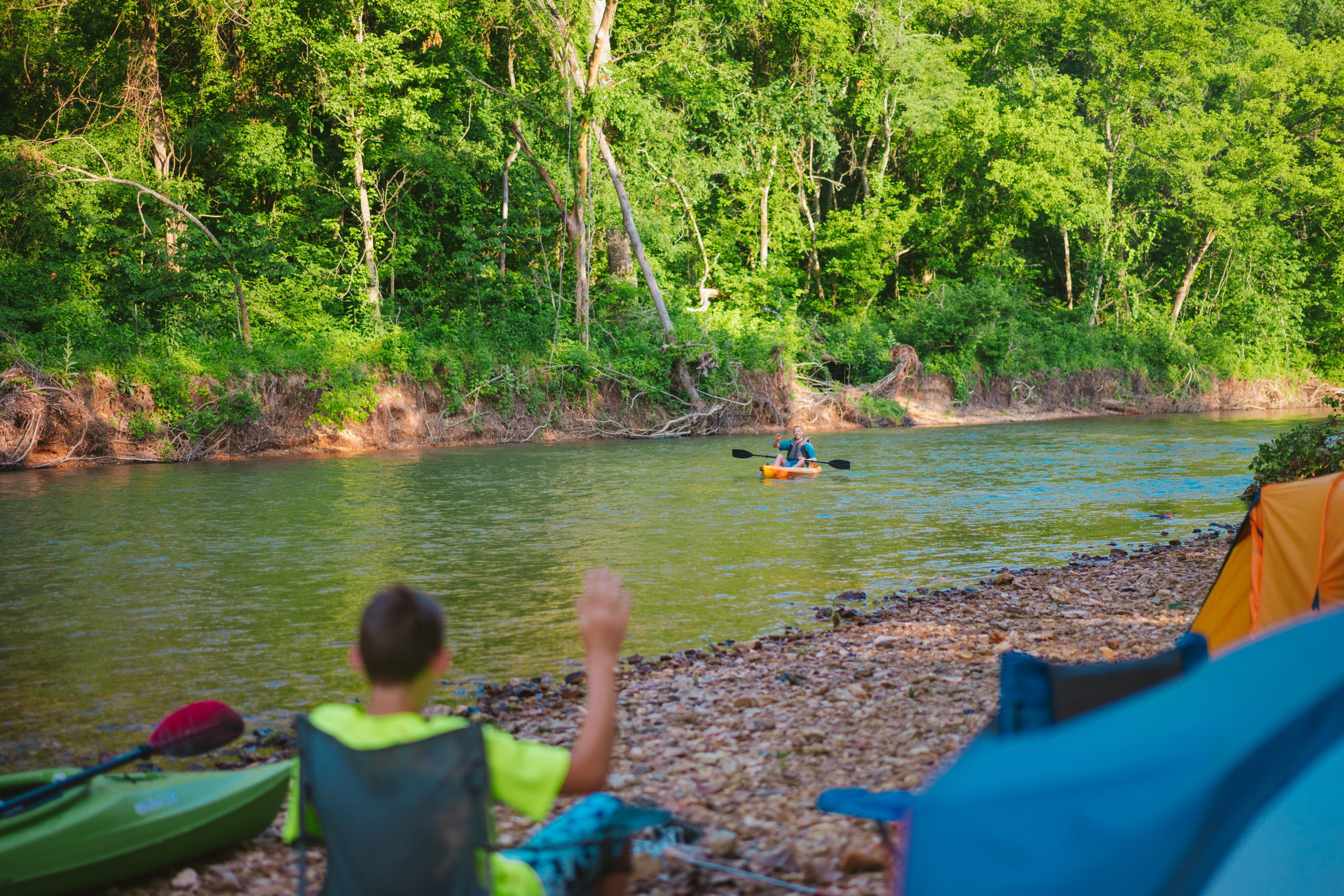 Floating on the crystal-clear rivers that crisscross the state is a perfect way to spend a summer day.
Pullover on a gravel bar for a picnic lunch, to wade into the rippling current, or dive into a deep spot for a refreshing swim.

More than two dozen rivers in Missouri offer float trips that range from a few hours to multi-day adventures.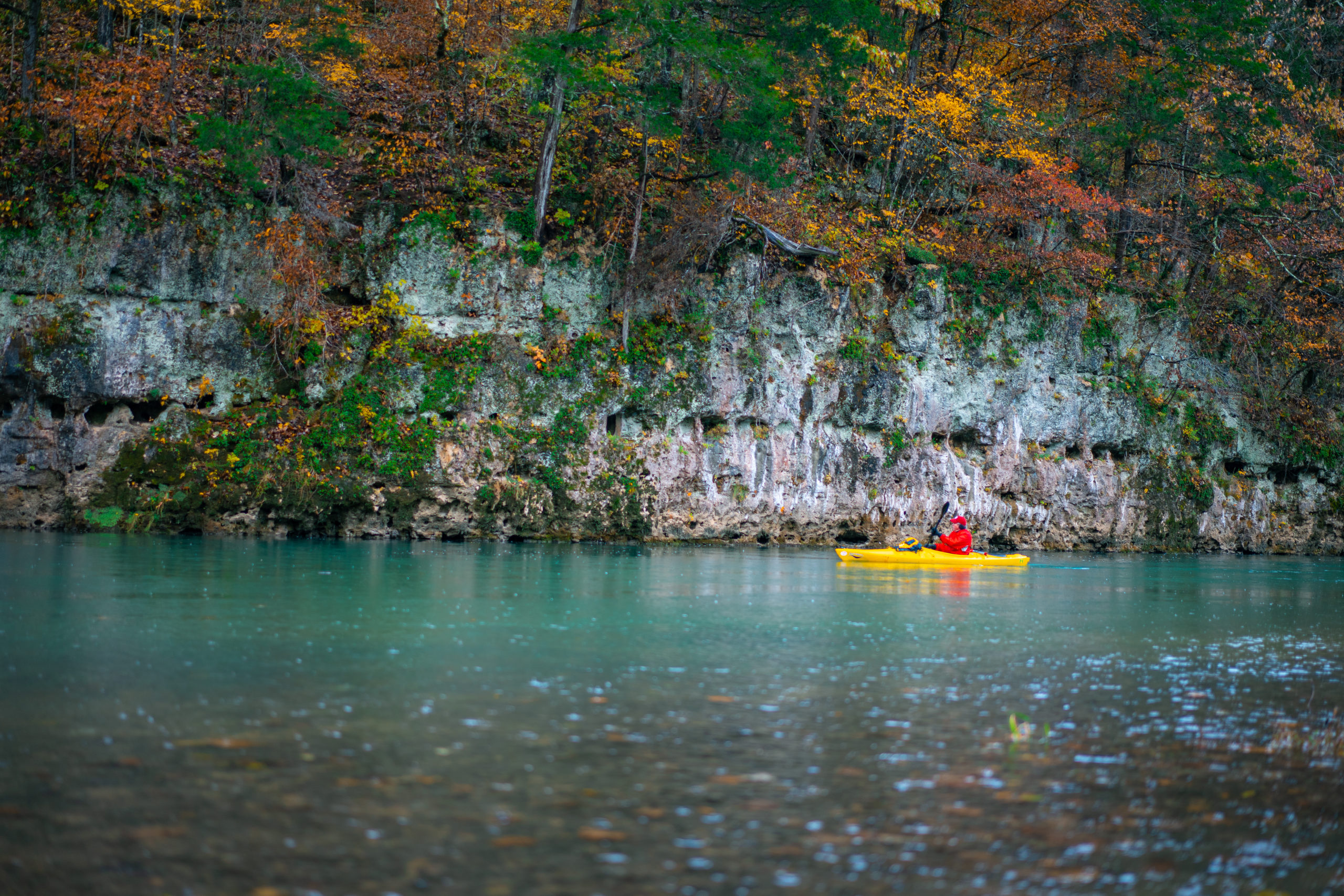 Local outfitters can supply all the equipment you need, including canoes, kayaks, rafts, tubes, paddles, and life jackets.
They also provide transportation to the launch site and from the take-out point.
Popular Floating Rivers in the Missouri Ozarks
Ozark National Scenic Riverways: Two rivers located in south-central Missouri, the Jacks Fork and the Current, make up the Ozark National Scenic Riverways – the first river system in the country to be protected by the National Park Service. Some of the country's largest freshwater springs pour millions of gallons of cool, clear water into the rivers each day.

Niangua River: Bennett Spring State Park, one of the state's trout fishing parks, is located on the Niangua River and offers cabins and campsites as well as outfitter services. In addition, private campgrounds and rustic resorts along the river provide a variety of lodging and float trip options.

Big Piney River: Big Piney River offers easy, leisurely floats. Despite its name, Boiling Spring sends 10 million gallons of clear, cold water into the river each day. Part of the river runs through a section of the Mark Twain National Forest, offering solitude for a relaxing trip.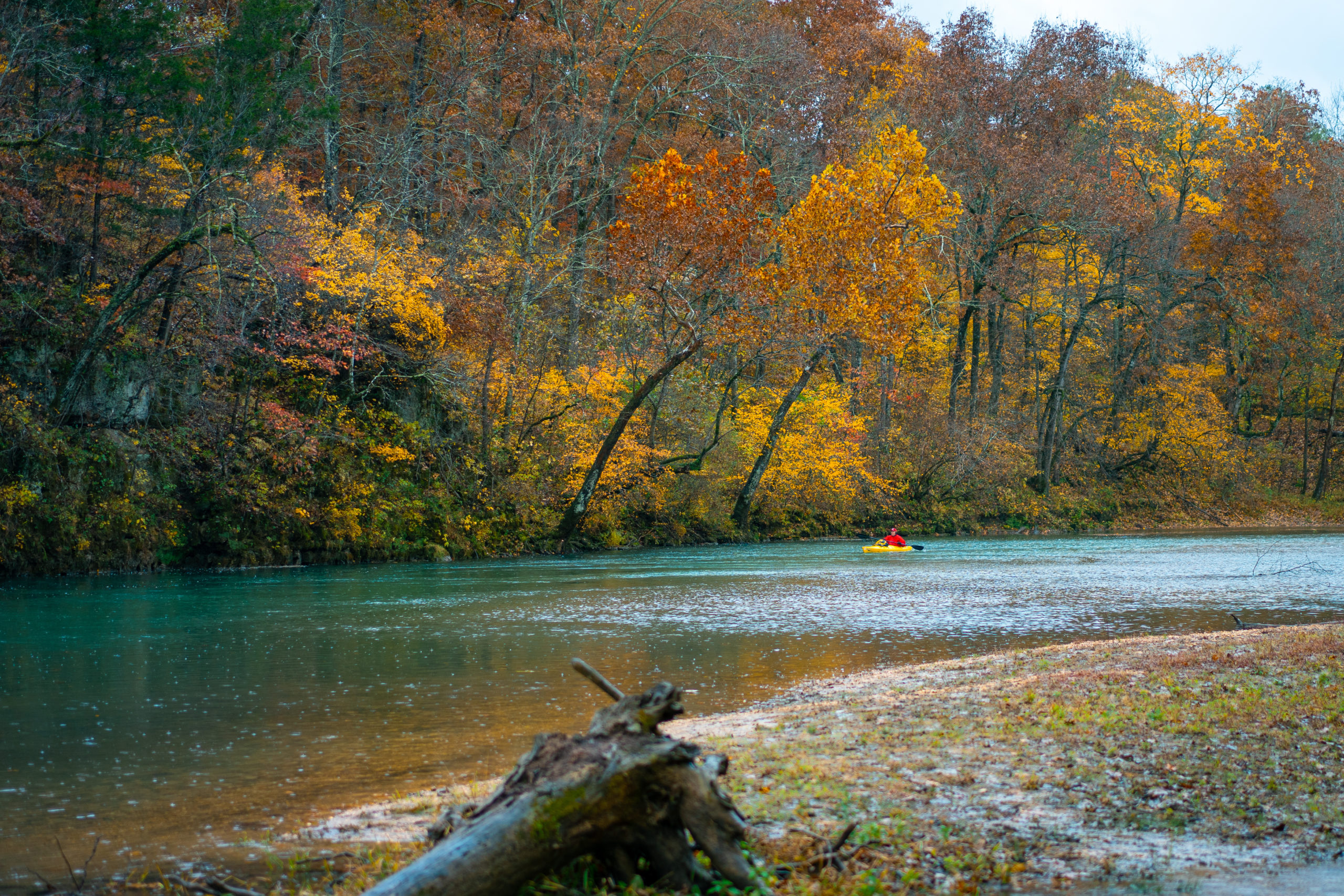 Eleven Point River: Depending on the season and recent rainfall, the Eleven Point River offers class I and II rapids, making it an ideal location for paddlers with some experience. The river is fed by Greer Spring, the second largest spring in the state, pumping more than 200 million gallons of water into the waterway each day.
The Eleven Point is one of the eight original rivers to be included in the United States Wild and Scenic River System.

Meramec River: Fed by Maramec Spring, the Meramec River offers mostly class I rapids. The most floated section of the river runs between the spring (located in a popular trout fishing park) and Meramec State Park. (Note: the name of the spring and the river are spelled differently).
FIND MORE ADVENTURES IN MISSOURI
Discover more adventures you can have in the great state of Missouri.
Pin Where to Float on the Crystal Clear Rivers of the Missouri Ozarks to Pinterest