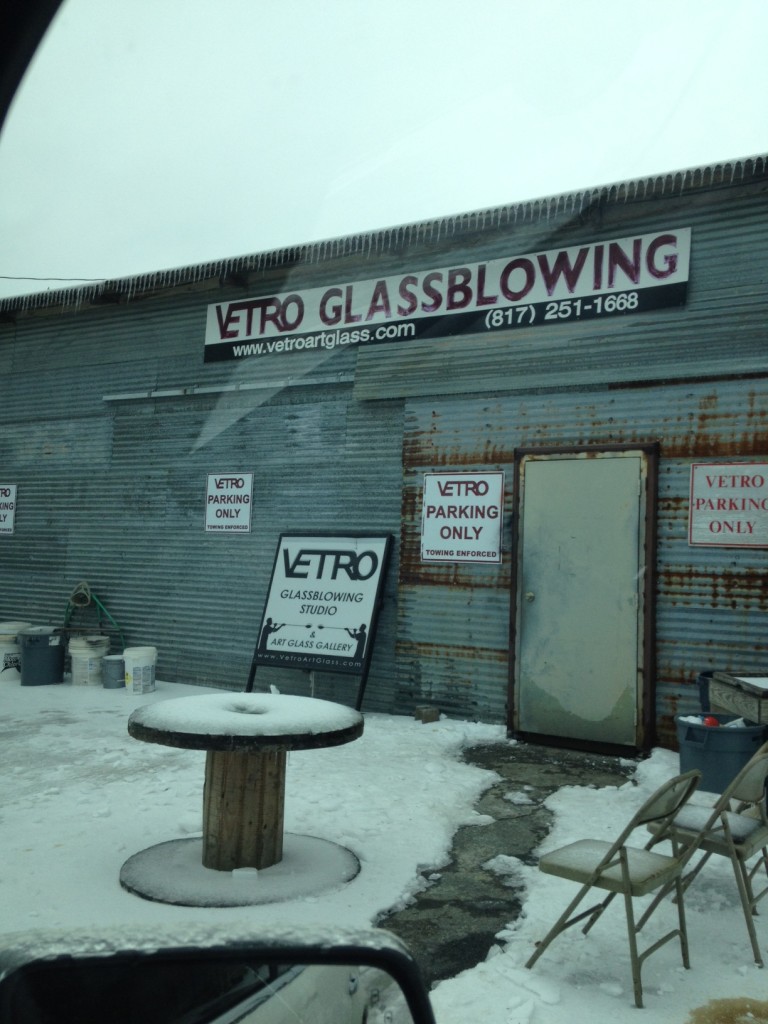 During my visit to Grapevine, TX I had the opportunity to make a hand blown glass ornament at Vetro Glassblowing. The experience was partially hands on with the artists at Vetro Glassblowing doing the hard work and making sure that the finished ornament was absolutely gorgeous.
Vetro Glassblowing is located in downtown Grapevine just off of Main Street in a non descript aluminum building. The front of the building houses a showroom that offers a beautiful selection of pieces, everything from ornaments, jewelry and arts of work for your home or office.
The workshop, in the back of the building, is a large area where the artists create and people can watch and, during certain times of year, participate in glassblowing. The experience is one that will always be a favorite memory of my time in Grapevine.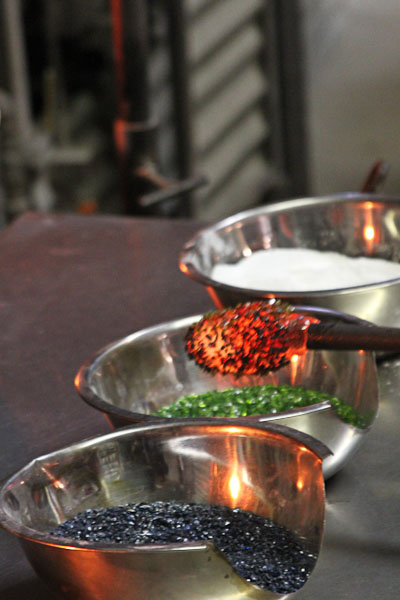 The first step was to select my favorite colors. Vetro had about 15 colors available. I choose three that reminded me of the sea; blue, green, and white.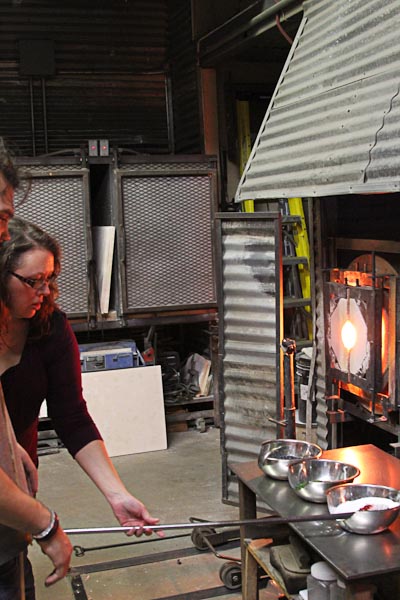 A rod that has molten glass on the end is heated up until it glows a bright orange color. It is then dipped in a color, rotated a quarter turn and then dipped in another color. This is repeated until all four sides have been dipped.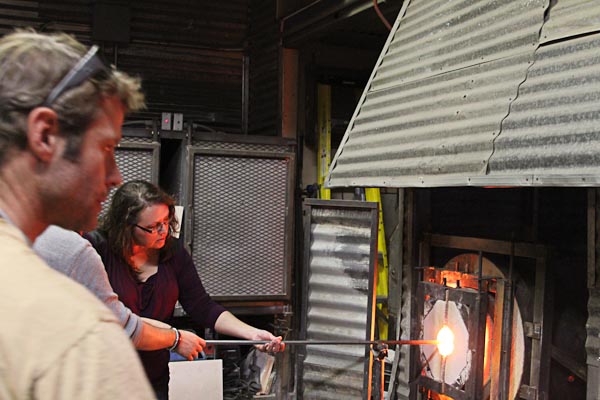 The rod with the colored glass is then placed back in the fire and rotated at varying speeds to melt the glass and create a swirl affect.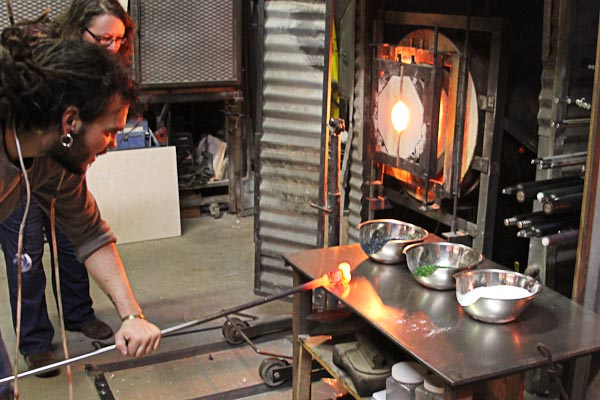 The difficult steps of rolling and shaping the glass was taken care of by the artist while I watched.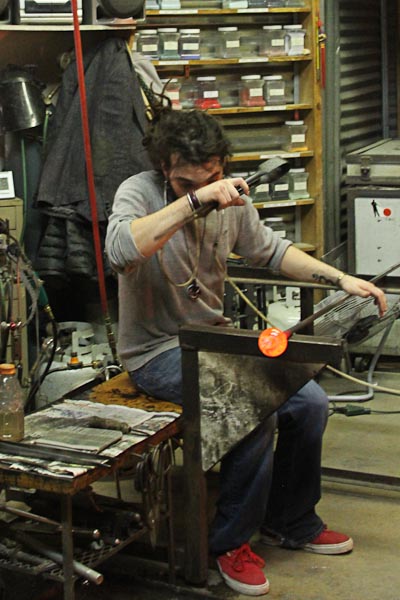 Hard to believe that the blowing ball of orange on the end of the pipe will end up as a beautiful ornament.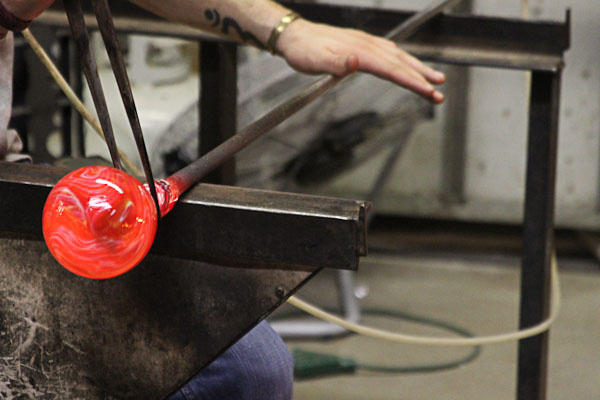 Shaping the glass and releasing it from the pipe takes some serious skill.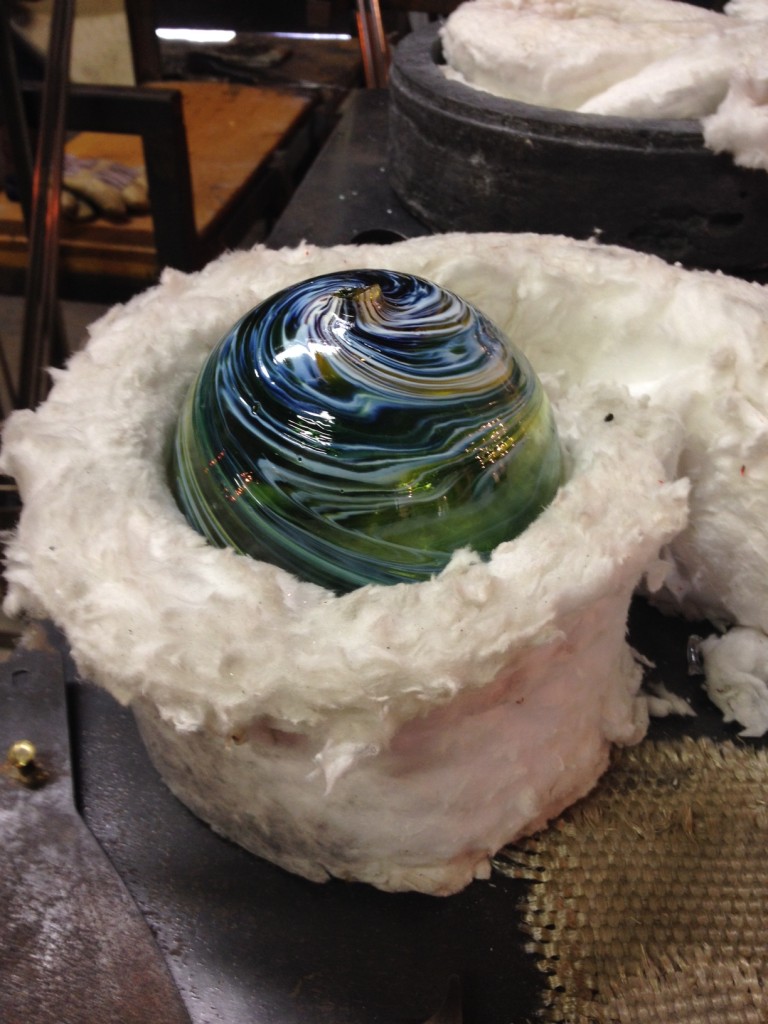 It's released from the pipe and set in an insulation holder. The glass is still incredibly hot at this point.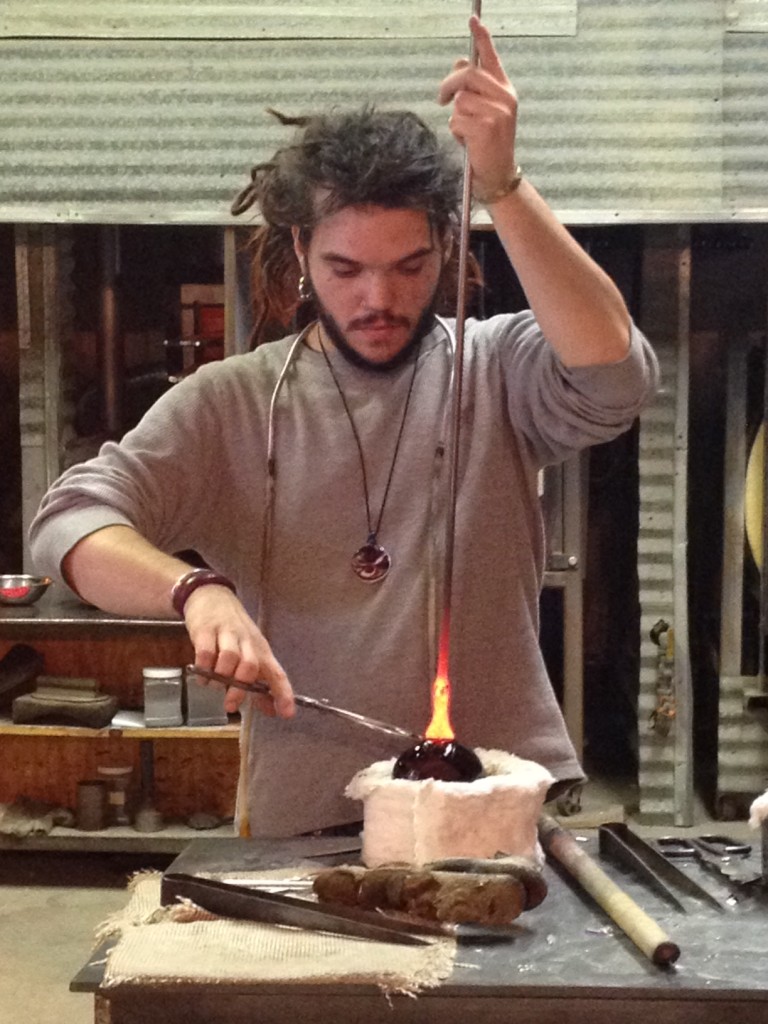 The molten glass being placed on top of the ornament creates a hanger. The artist has to work quickly so that the glass doesn't cool off too much.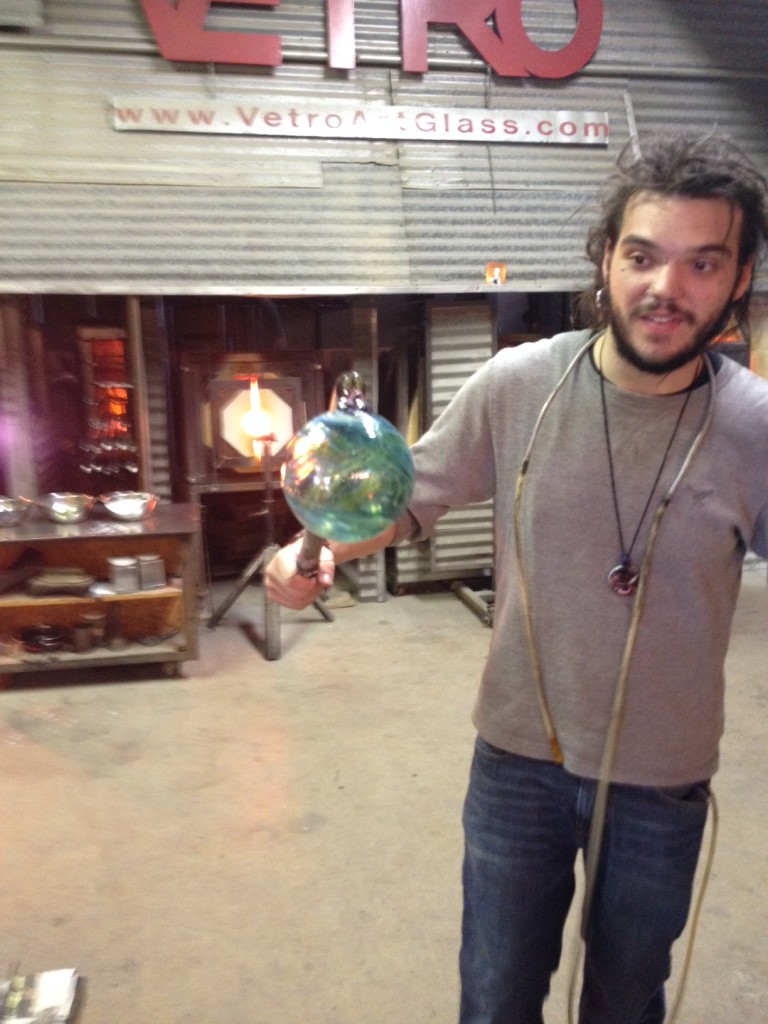 The finished ornament is placed in an oven where it will slowly cool down over the next 24 hours. The finished ornament is slightly darker once it cools.
KNOW BEFORE YOU GO:
WEB: Vetro Glassblowing
ADDRESS: 701 South Main Street, #103, Grapevine, TX 76051 (817) 251-1668
GALLERY HOURS: Tues – Sat: 10am – 6pm
STUDIO HOURS: Wed – Sat: 11am – 5pm
ORNAMENT MAKING EVENTS: Check event calendar for dates.