disclaimer: this post contains sponsored links.
It's called the TUNG Brush, and it's exactly what you think it is – a brush for your tongue. The life I'm talking about it saving is mostly your social life. But it may actually save your physical life, too! More on that in a minute. For now, let's talk about the horrifying effect bad breath has on your social life and how the TUNG Brush can be your lifesaver.
I'm putting this next part in big font because I really, really, really want one of my readers to win the $250 Amazon gift card. It's super easy to enter, click the link, pick your favorite color, leave your email address so they can contact you if you win. Easy, peasy and it only takes about two minutes. Go ahead, click over, I'll wait.
USE CODE 8el1-x0q4-dt1k AFTER YOU VOTE FOR A SPECIAL DISCOUNT + FREE SHIPPING!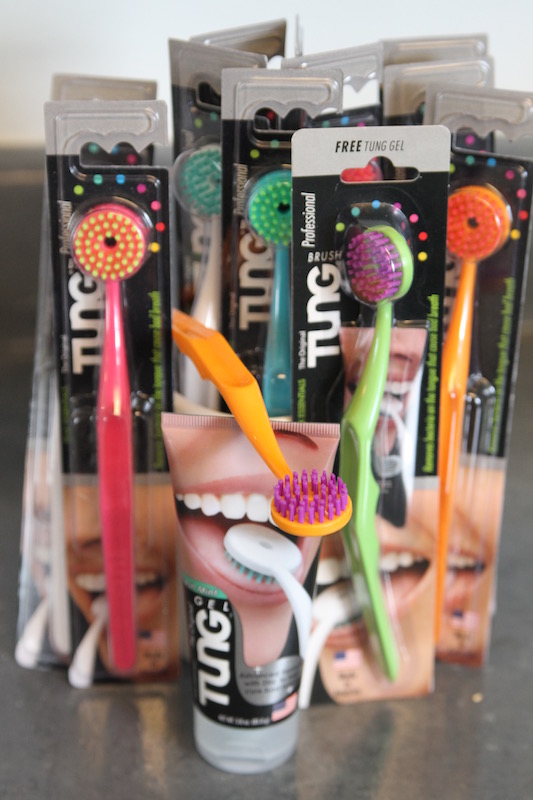 Oh good, you're back. Here's hoping you have the winning entry!
EWWW BAD BREATH
Did you know that you can't actually smell your own bad breath? It's entirely possible that you are walking around completely clueless of the stench you're leaving in your wake. If you're concerned that you might have bad breath or you want to prevent the embarrassing experience, check out the TUNG Brush.
Here's some science behind it – studies prove that 90% of bad breath comes from gas producing bacteria on the surface of your tongue. The annoying part is most of that bacteria and the junk it feeds on is found way on the back of the tongue which is super hard to reach without gagging.
You've got all sorts of crevices on your tongue that can hide the bacteria, then there's that white, sticky, mucous-like plague that forms over top of those crevices. Sounds like an impossible situation, right?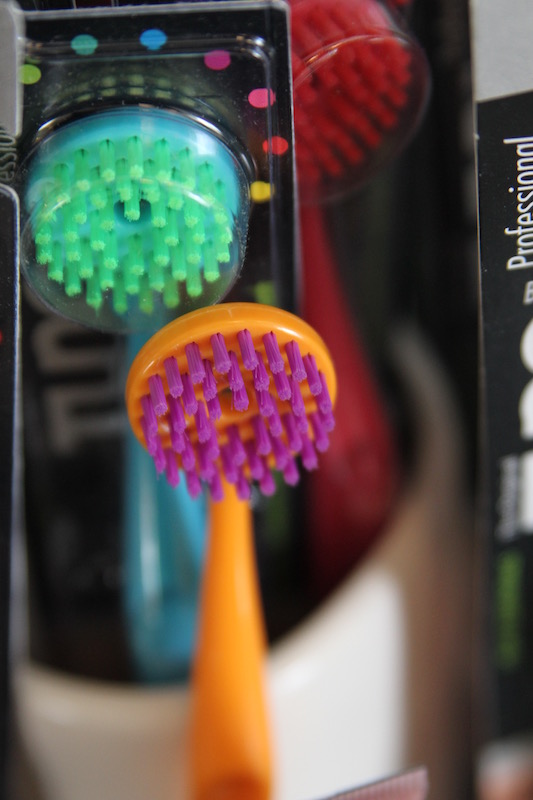 WHAT THE HECK IS A TUNG BRUSH?
Now enter the TUNG Brush. This unique brush has bristles that are specially designed to break through that plague and clean inside the crevices. Your toothbrush bristles are too soft for the job, while a tongue scraper simply shoves that plague deeper into the crevices. The TUNG Brush is just the right tool for the job.
A dentist came up with the design, giving it a large but flat head for quick and efficient cleaning. Additionally, it prevents gagging. It sure beats shoving a tall toothbrush toward the back of my throat!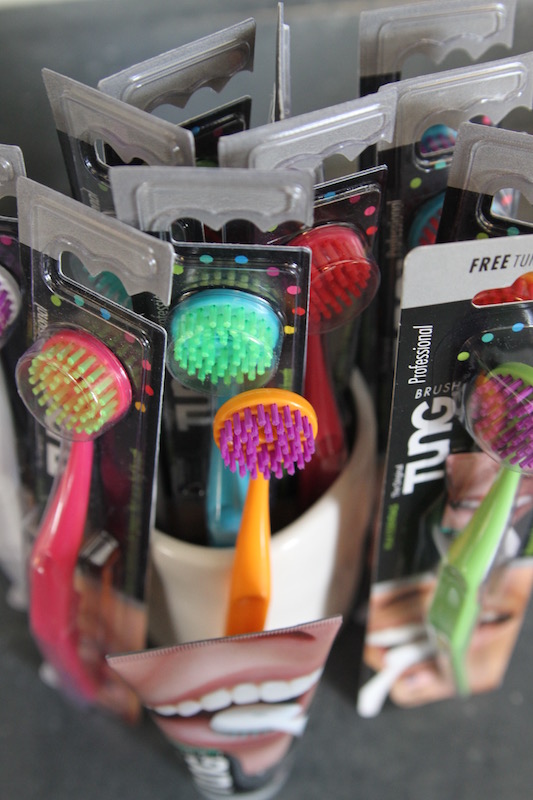 HOW TO USE THE TUNG BRUSH
To add this brushing to your routine is quick and simple and completely worth it if it's going to save your social life. All that's required is a little TUNG Gel and a super quick rub scrub on the back half of your tongue. Spit and you're done! I don't know about you, but I'm in. (Love it, entering the giveaway is easy, using the TUNG brush is easy….)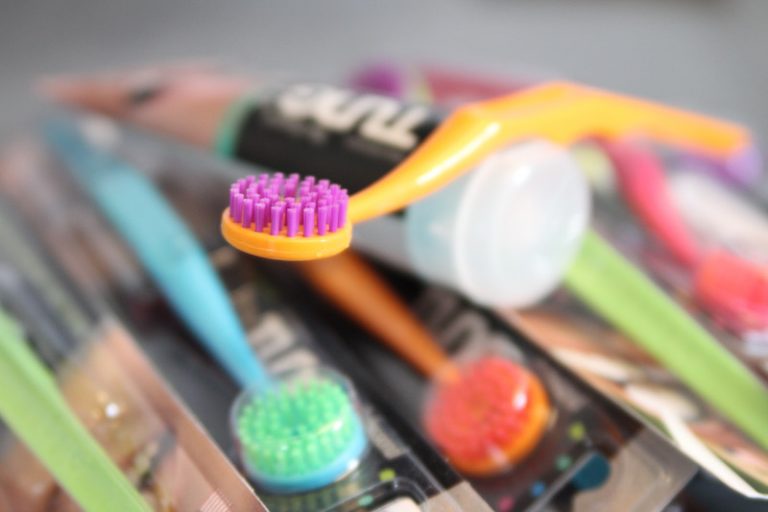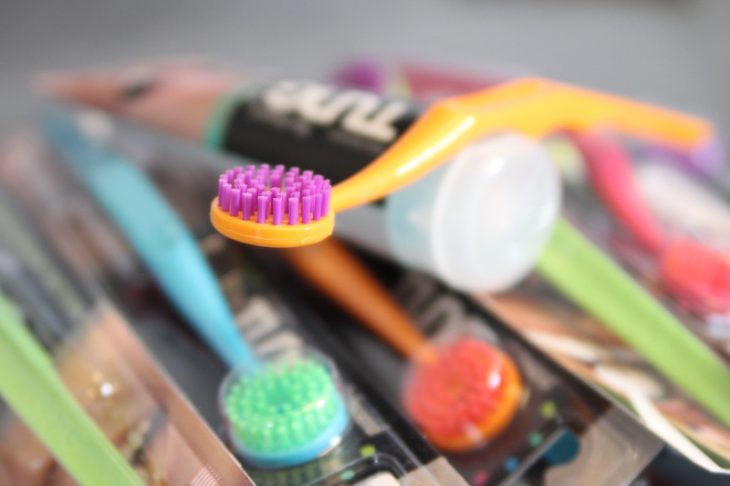 CAN THE TUNG BRUSH SAVE YOUR LIFE? MAYBE…
Oh, so I mentioned that it may actually save your physical life, too. It all starts with gum disease. Gum disease, which is technically called Periodontal disease, is like open wounds in your mouth that allow bacteria to enter your bloodstream. This means that your teeth could begin to crumble and fall right out of your mouth from the bacterial infection behind the gums.
It also means that the bacteria now has free access to your heart, potentially causing life-threatening heart disease. The bacteria that the TUNG Brush is known to rid your mouth of is the very bacteria that is the main contributor to gum disease. Ewwww.
Ordering and using the TUNG brush needs to happen stat. Use code 8el1-x0q4-dt1k for a discount plus FREE shipping.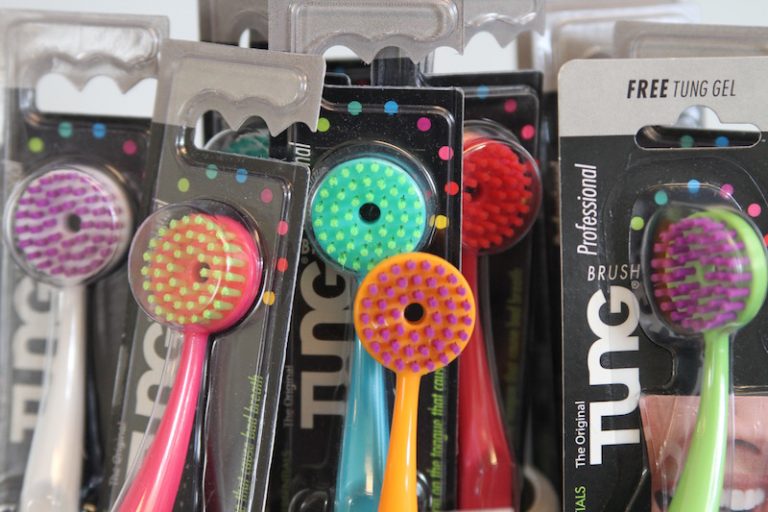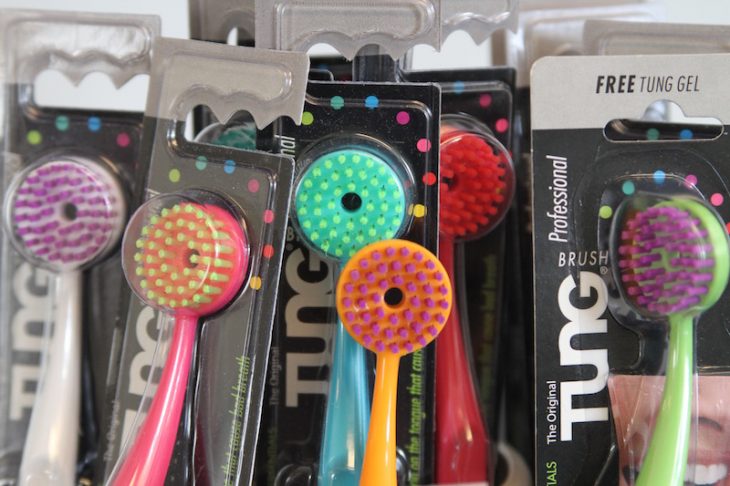 So you see, the TUNG Brush can save your social life AND your physical life. Make the TUNG Brush part of your life today.
Just in case you missed it before…..
SOMEONE HAS TO WIN, IT MIGHT BE YOU!!