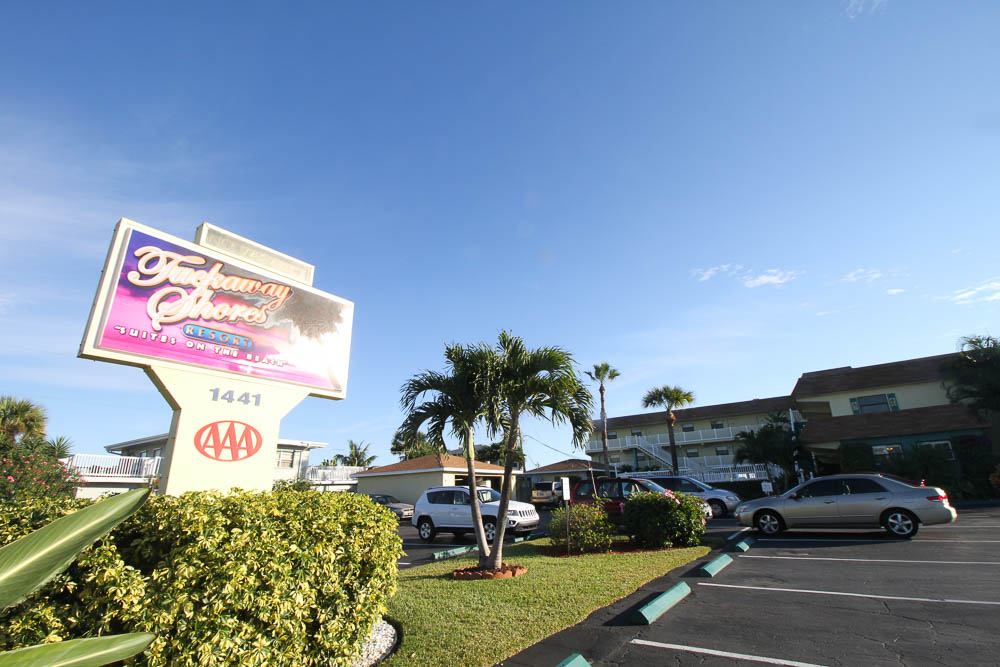 As a general rule I stay at hotels that have a name I recognize and I know what to expect whether I'm staying in Florida, California, or anywhere in between. However, on my Florida Blog Trip I stopped that practice and decided to stay at an independently owned resort located on Florida's Space Coast. This small, 3-story resort is how I imagine Florida vacations were before all the high rises. Friendly staff, clean rooms and only steps from the beach Tuckaway Shores Resort offers everything the major resorts offer, but with a more "feels like you're family" atmosphere.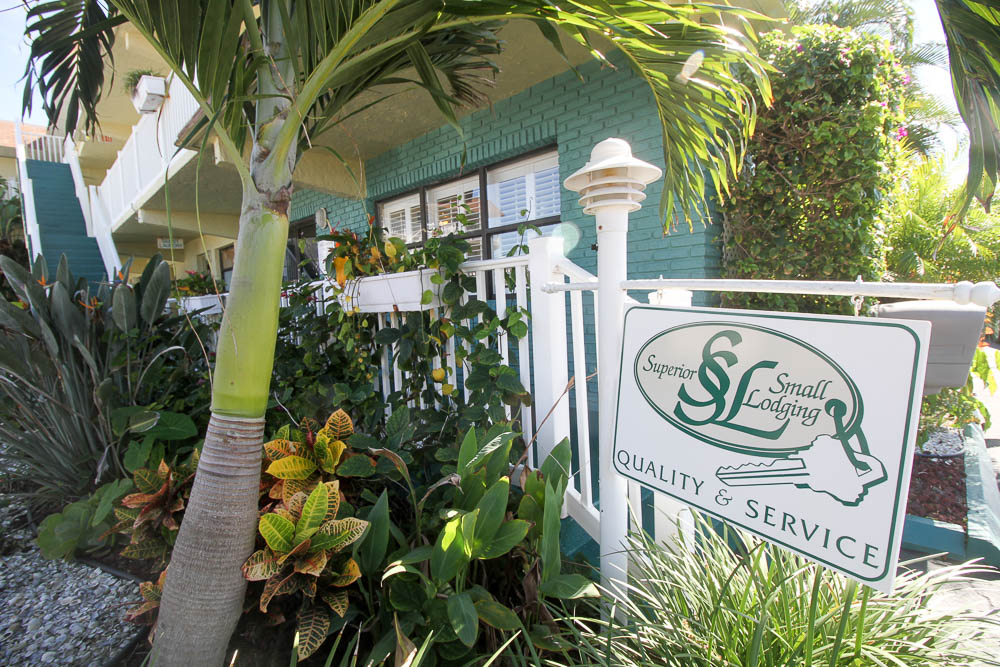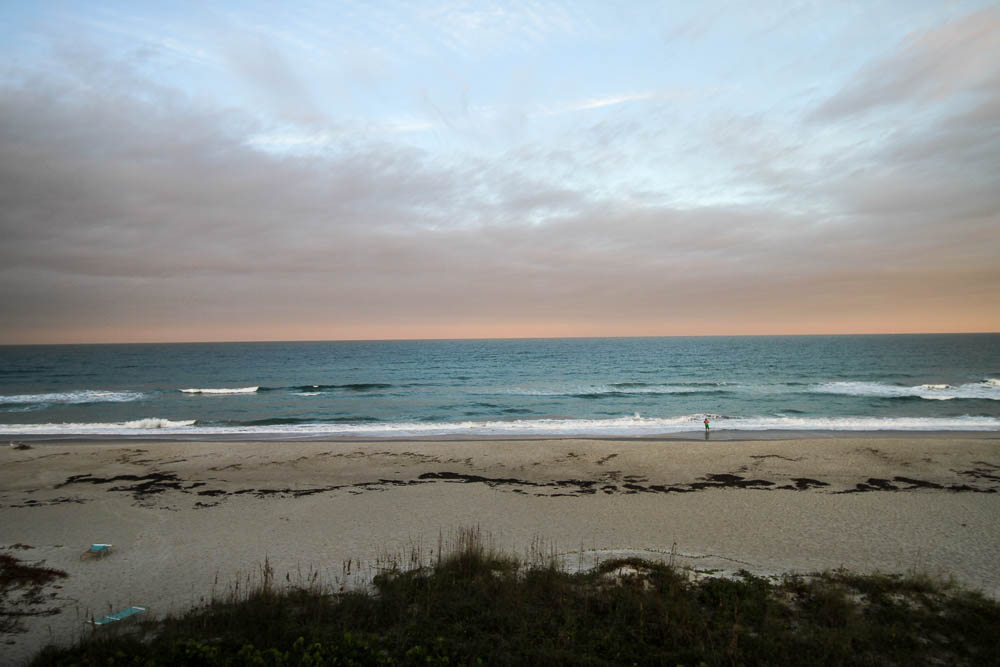 Our room was a 2-room suite, located on the third floor, and gave us sweeping views of the Atlantic Ocean. Decorated in beach colors of blues, tans, and yellows to reflect the beach setting Em and I quickly settled in for a 2-night (it's never long enough) stay.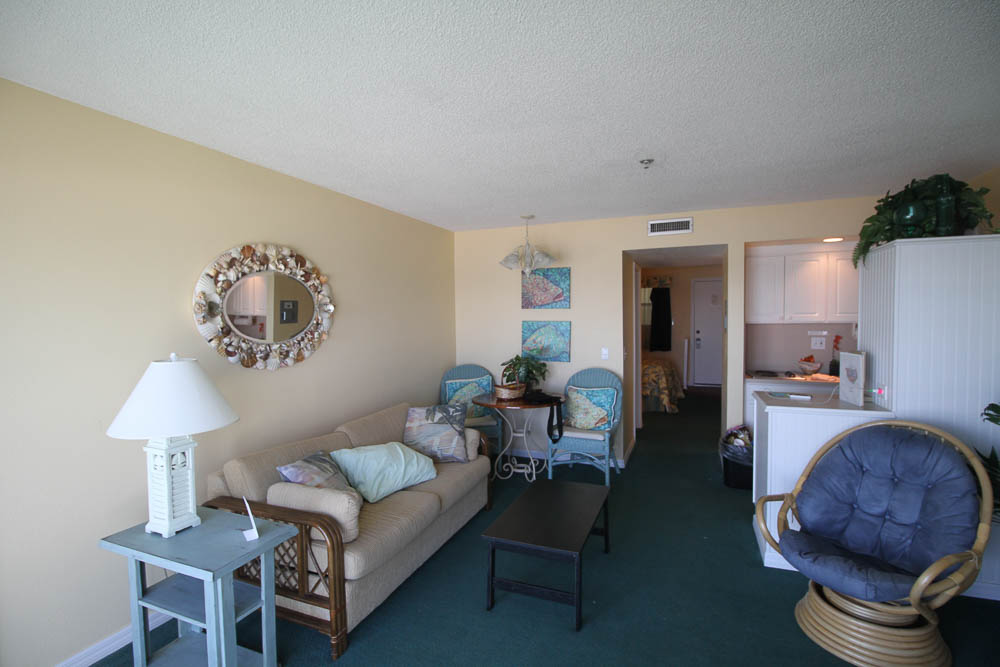 I love that our suite had a living room and a kitchenette with full size fridge, cook top and microwave. The living room had full-size balcony doors that opened up to give us unobstructed views of the beach. The bedroom had one queen size bed. A pull out couch was available in the living room which makes this a great place for families to stay.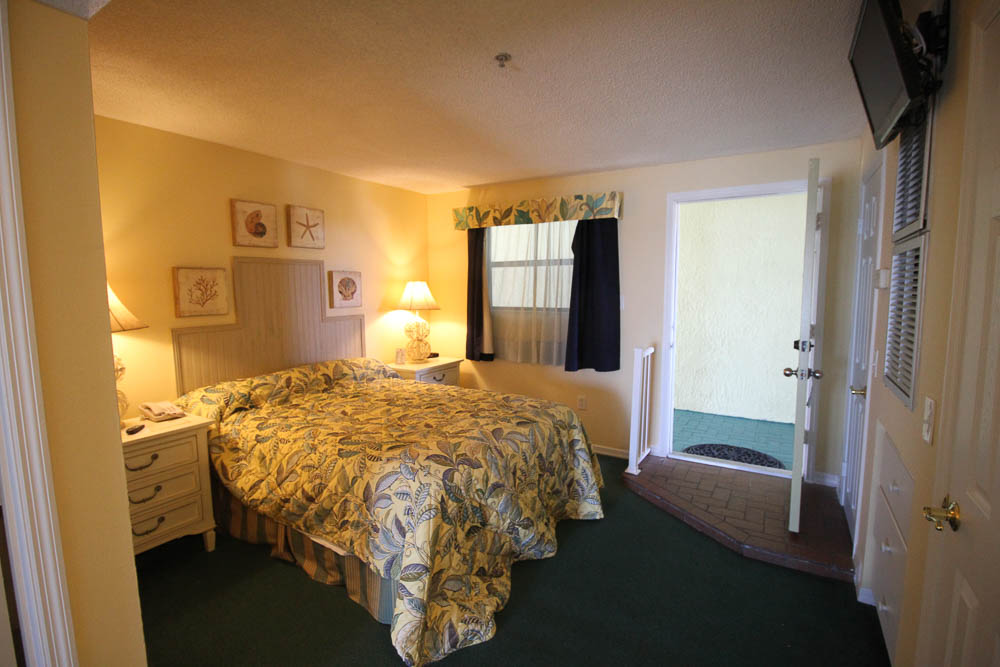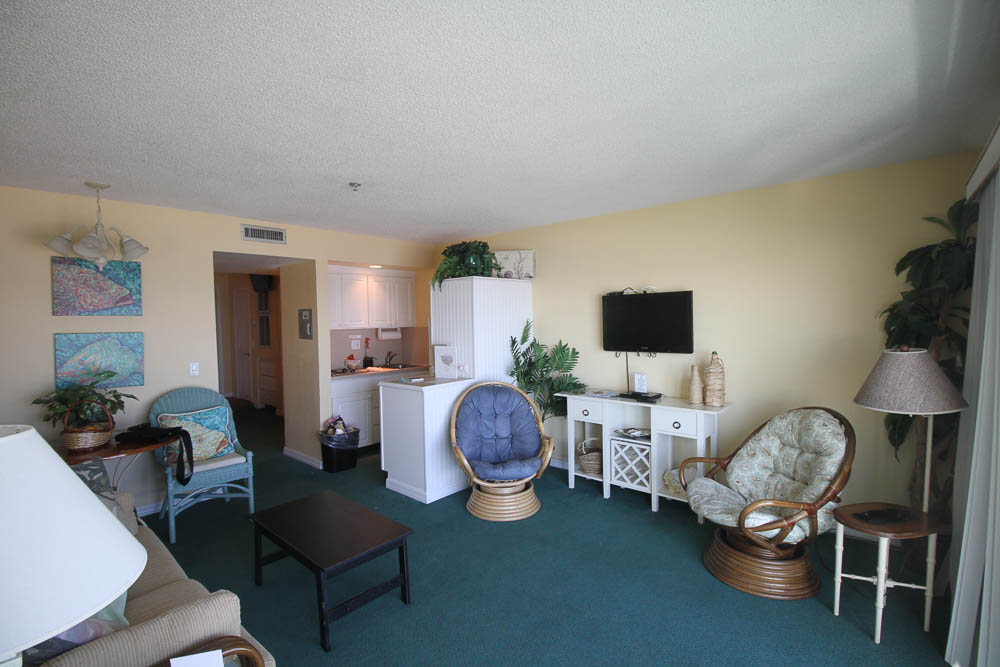 We arrived late in the day so waited until the next morning to explore the beach. The resort offers beach chairs, towels, and sand toys for guests to enjoy. Em was thrilled to find small seashells along the beach so we spent the majority of our time walking the beach and seeing what treasures we could find.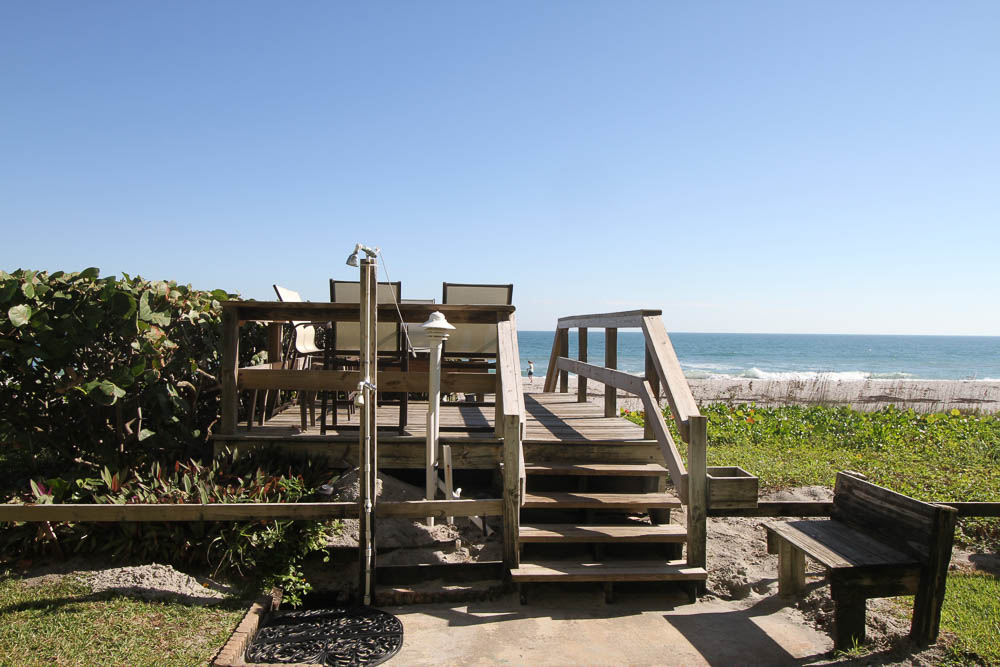 A nice deck with patio set offers guests a place to sit and enjoy the ocean without being in the sand. It's also provide a nice short path to the beach.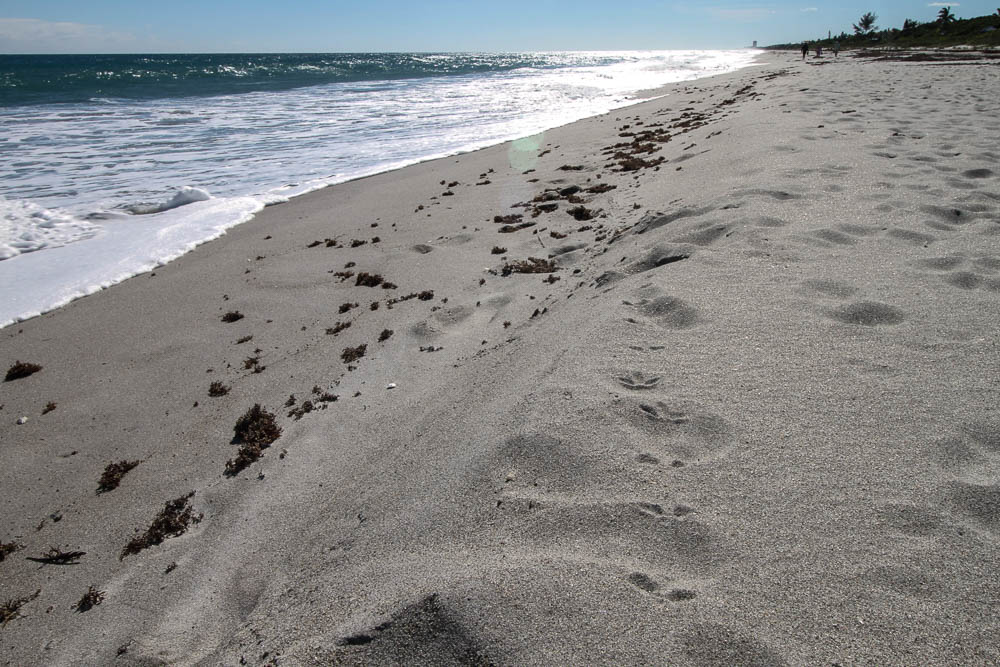 I could, and mostly did, sit in the sand and watched the waves crash on the shore. To me that is the best part of a Florida beach vacation. Emma finally drug me away from the shore to take her to Ron Jon down the road in Cocoa Key, but I got back to the ocean as quickly as possible.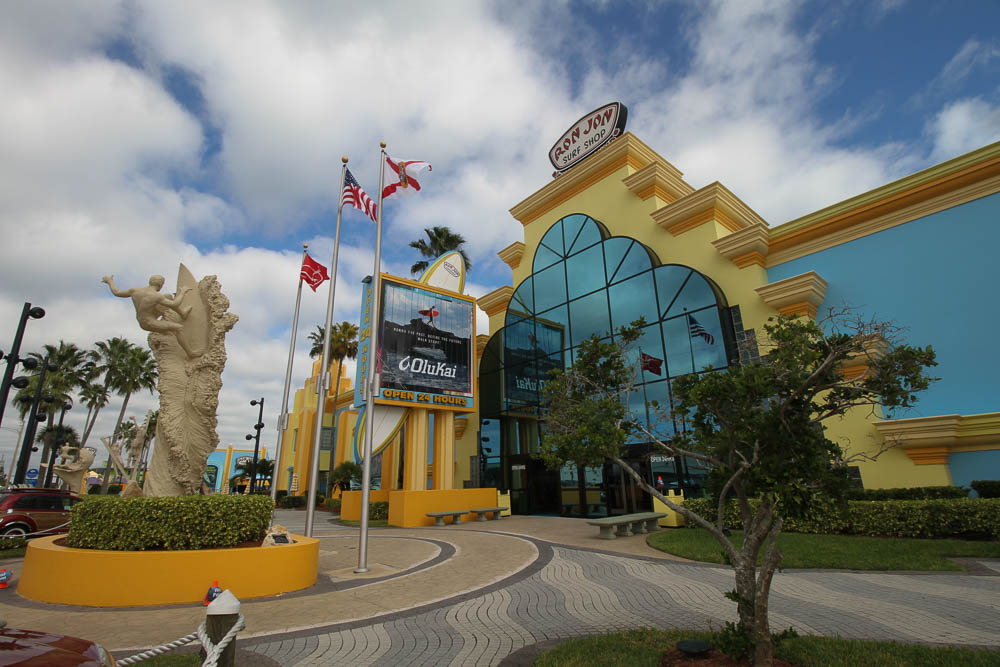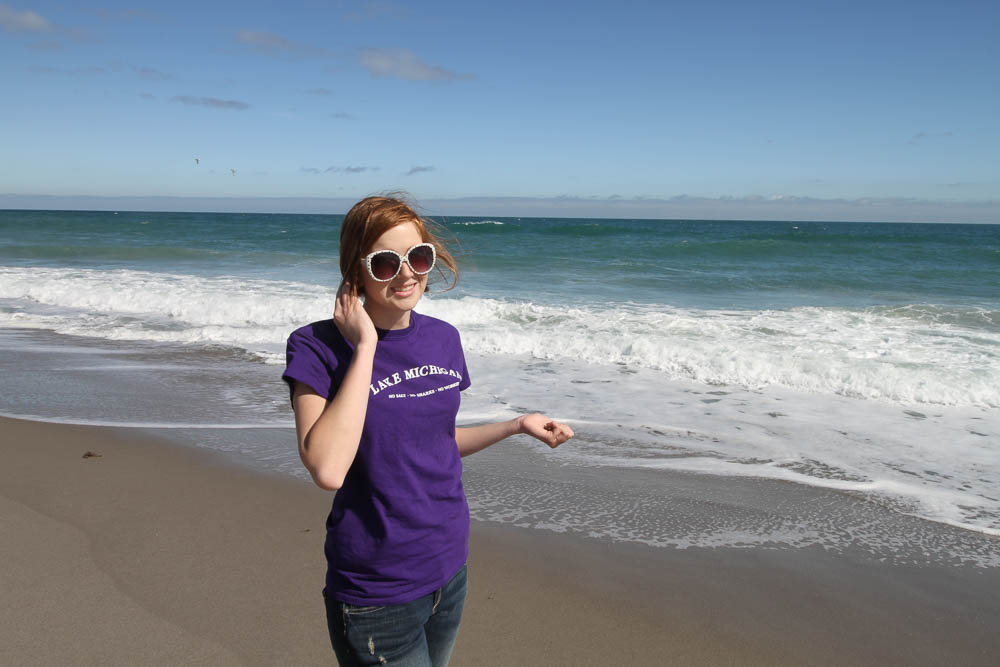 Yes, Em wore her Lake Michigan "No Salt, No Sharks, No Worries" tshirt at the ocean. Kinda loved it!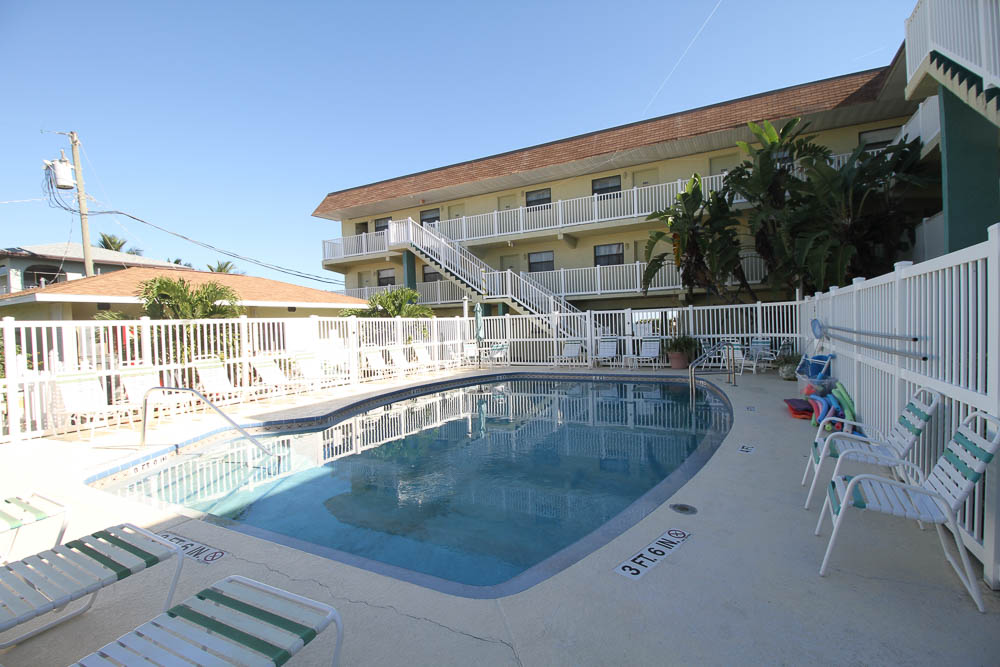 If you prefer a pool over the ocean Tuckaway Shores has you covered. A pool with chairs and patio tables is located on the front side of the resort and is a great place to take a dip (especially for us northerns who aren't fans of swimming in salt water).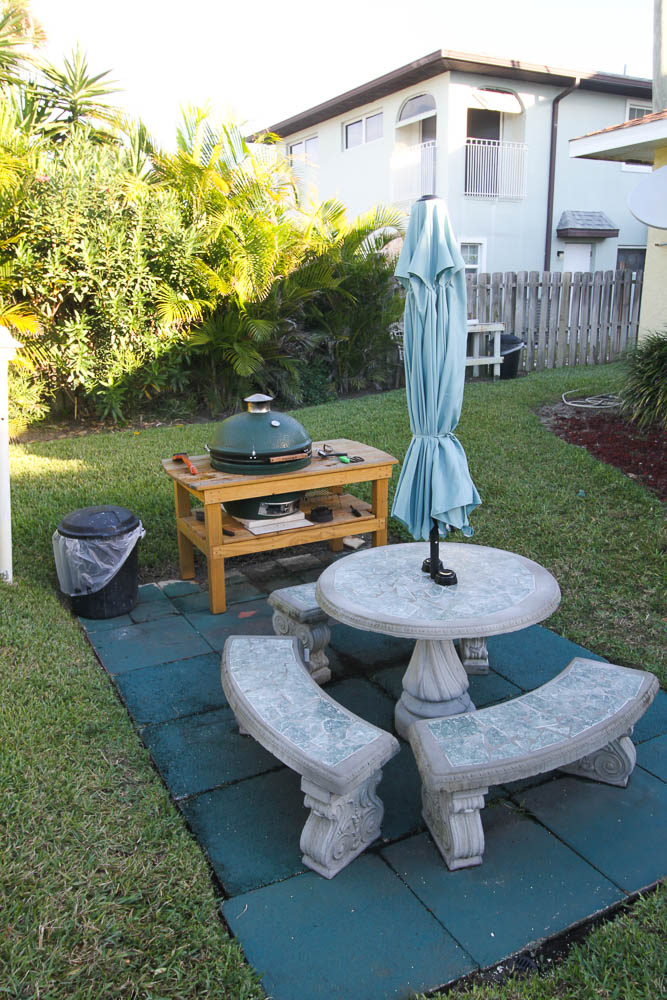 The resort also offers a Big Green Egg cooker complete with wood chips, utensils, and, if needed, a short tutorial on how to use it. It's perfect for cooking out during your beach vacation.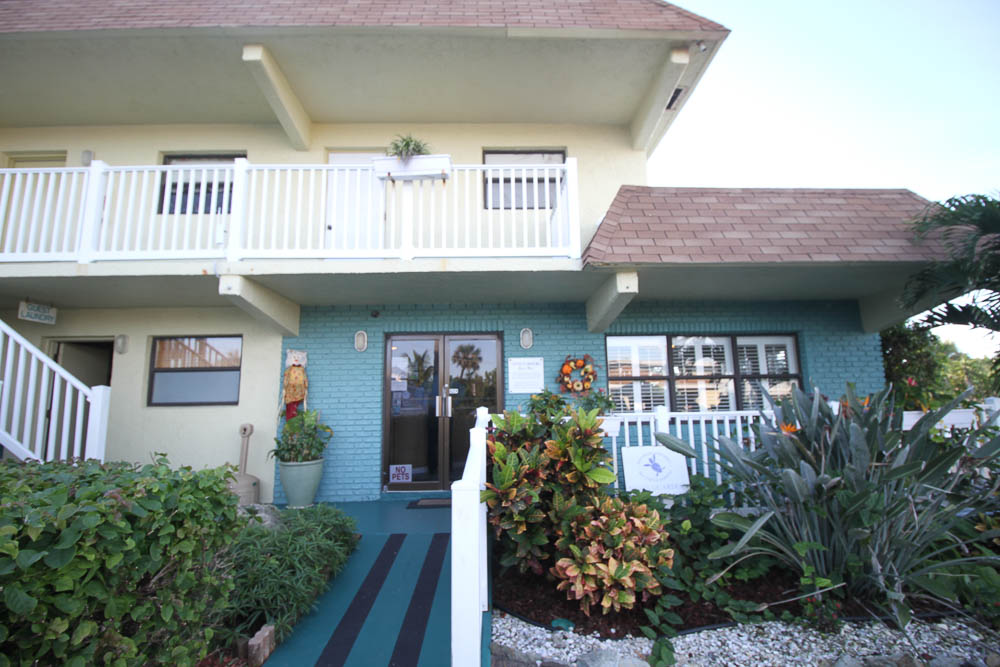 Other amenities include guest laundry, wi-fi, secluded beach (no high rises nearby means more beach for you), fish cleaning station and cabana room.
Without hesitation I would recommend Tucakway Shores Resort to family and friends. I'm already looking forward to my return visit. My favorite part is that the resort is right on the ocean with unobstructed views.
Reserve a room for your next authentic Florida beach vacation at http://www.tuckawayshores.com/ or check them out on Facebook! They are also on twitter.
disclosure: I was hosted by Tuckaway Shores Resort in order to share my experience with all my wonderful readers. I was not asked to state a particular point of view and all opinions are my own.