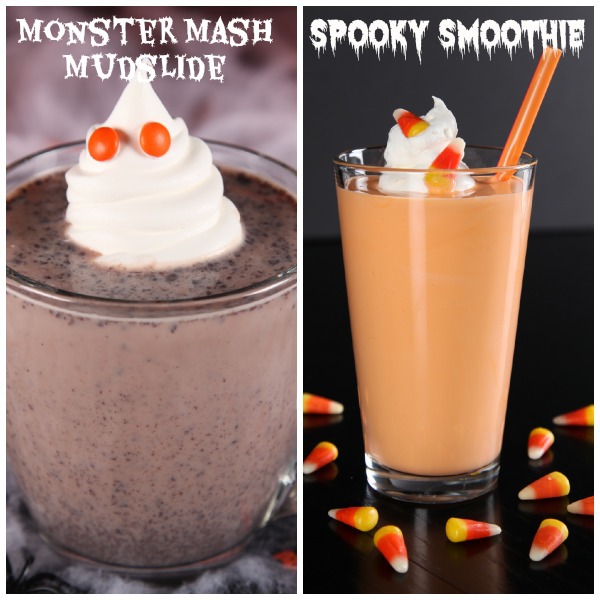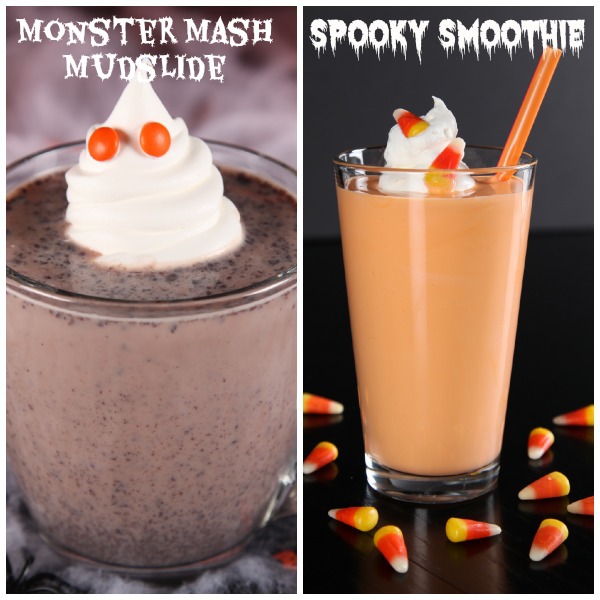 For many years I have grumbled about flavored milk. I swear that the chocolatey goodness I knew as a child seems to be nearing extinction. I know that we are supposed to live healthier lives in this day and age, but what about flavor? Indulgence? A treat for the taste buds? Isn't life only lived once? Why should we deny ourselves something fantastic from time to time?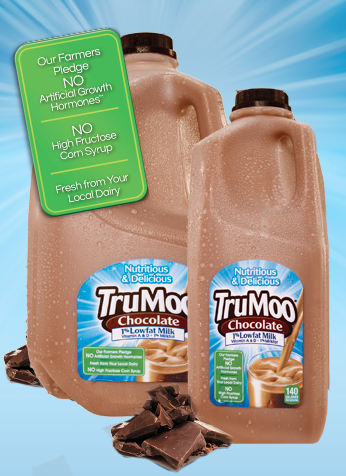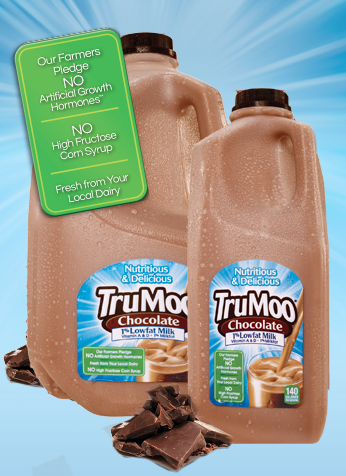 My days of flavored milk dissatisfaction have come to an end after trying TruMoo. This milk tastes amazing and it contains 35% less total sugar than the leading chocolate milk competitor, 40% less added sugar than the previous formulation and it is free from high fructose corn syrup. TruMoo is totally tasty and satisfying and every bit as good as I recall flavored milk being from childhood.
TruMoo Vanilla and Chocolate Milk are both fabulous as is, but did you know that TruMoo has a limited edition Low Fat Vanilla Milk that is a super fun orange tint for Halloween? The fun doesn't end with amazing flavor or a cool color, there are a couple of recipes you simply have to try out to enhance this yummy milk even more!
I can't resist sharing these recipes with you. I have a feeling they will become a favorite Halloween treat in your household.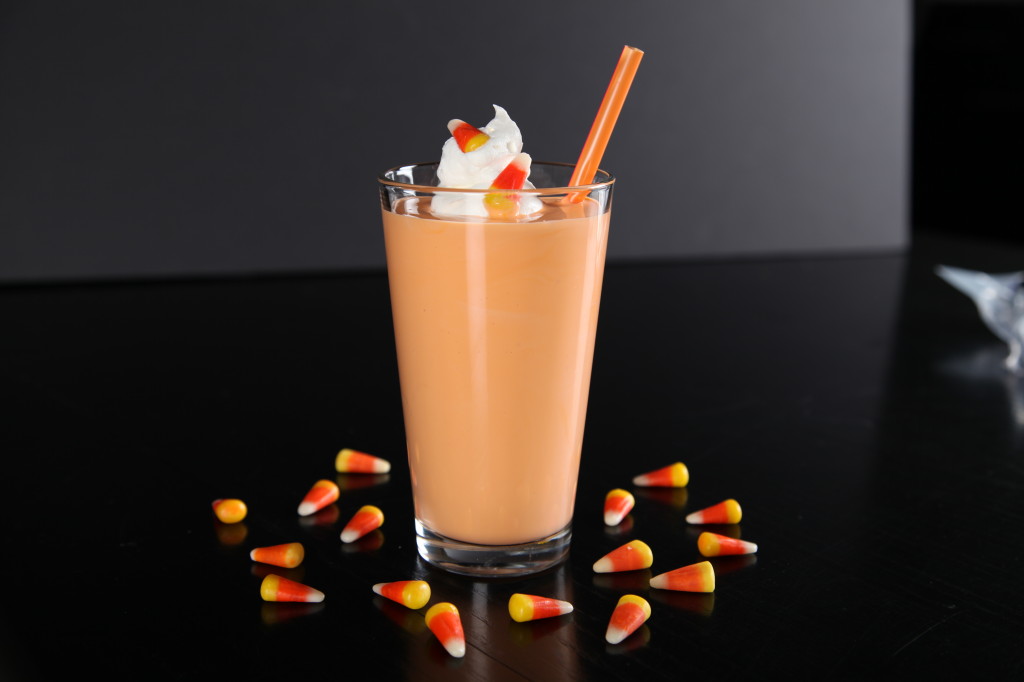 SPOOKY SMOOTHIE
Ingredients
3 cups Limited Edition TruMoo Lowfat Vanilla Milk (orange color)
1 ½ cups lowfat vanilla Greek yogurt
5 cups ice cubes
¼ cup fat-free whipped cream
Candy corn for garnish, optional
Directions
In blender combine TruMoo, yogurt and ice cubes. Blend on high-speed until smooth and
creamy.
To serve, pour into serving glasses. Top with fat-free whipped cream and candy corn.
Serves 4.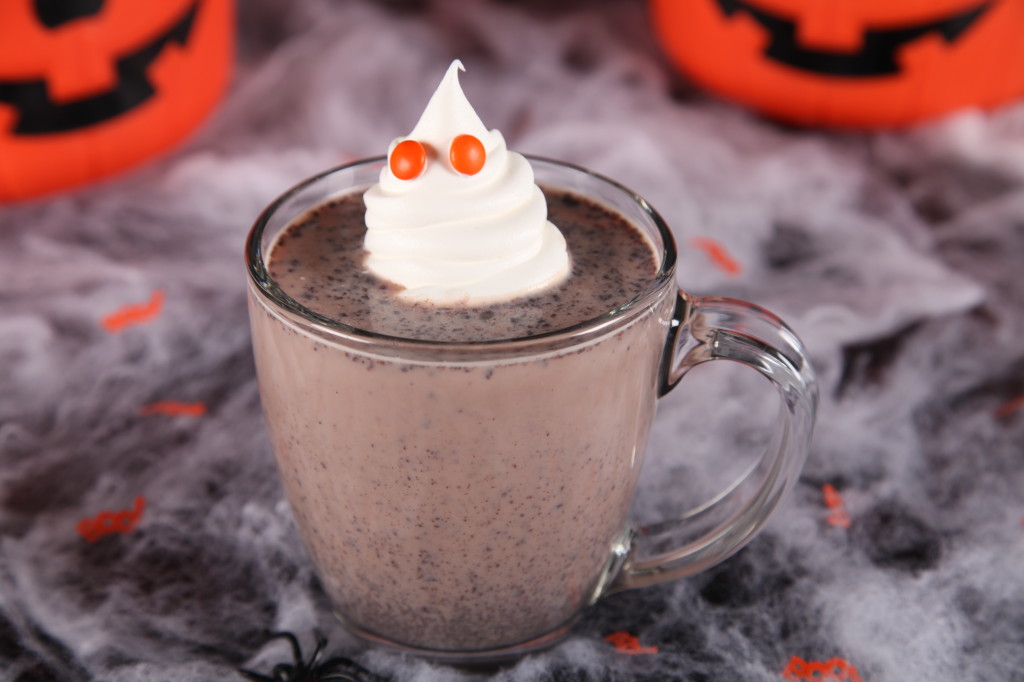 MONSTER MASH MUDSLIDE
Ingredients
4 cups TruMoo Lowfat Chocolate Milk
10 chocolate wafer cookies, coarsely broken
½ cup frozen non-dairy whipped topping, thawed
8 mini chocolate chips or mini chocolate candies (orange/brown flavor suggested)
Directions
In blender, combine TruMoo Lowfat Chocolate Milk and chocolate wafer cookies until
smooth. Heat mixture in saucepan or microwave until just heated through.*
To serve, pour chocolate milk mixture into 4 glasses. For each serving, spoon a large,
upright dollop of whipped topping to resemble a ghost. Insert chocolate chips or
chocolate candies into the dollop for eyes.
Serves 4.
*To enjoy a cold mudslide, do not heat in saucepan or microwave.
The next time you crave chocolate or vanilla milk, do your taste buds a favor and pick up a TruMoo. To find it in a store near you visit the handy dandy store locator.