My footsteps echo a bit as I hustle down a nearly empty hallway to catch up with the rest of the group on the Trans Allegheny Lunatic Asylum Ghost Tour.
The empty rooms lining the hallway are a mere skeleton of their earlier years.
Peeling paint flakes off onto the floor, doors sit still on rusted hinges and dust sits quietly on shelves.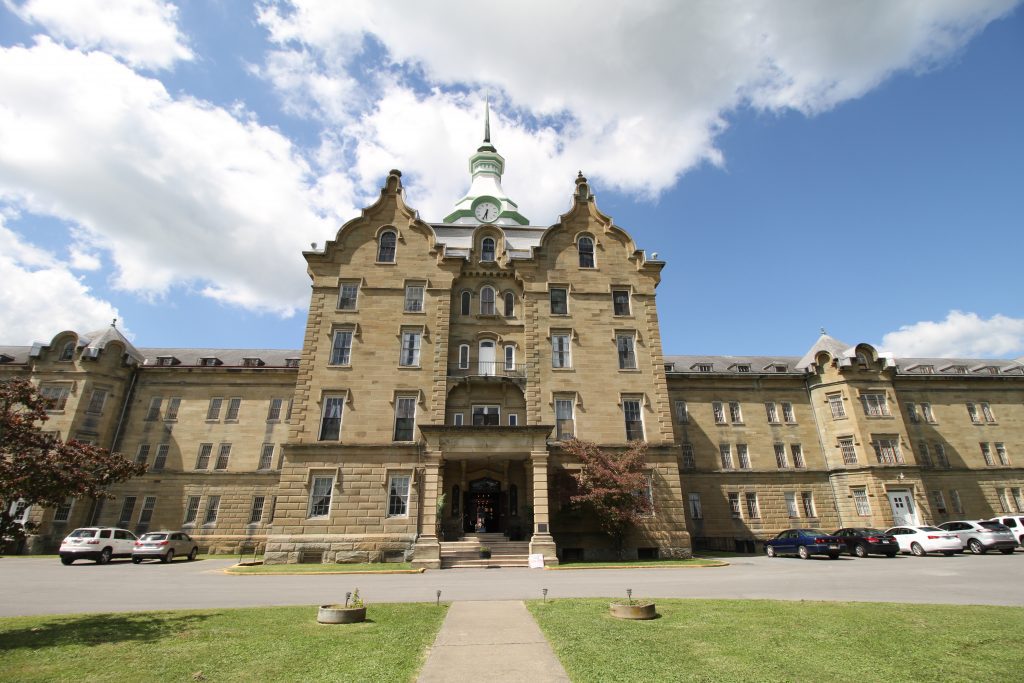 It's an eery feeling walking through the Trans Allegheny Lunatic Asylum and it's understandable why so many people have paranormal experiences within these walls.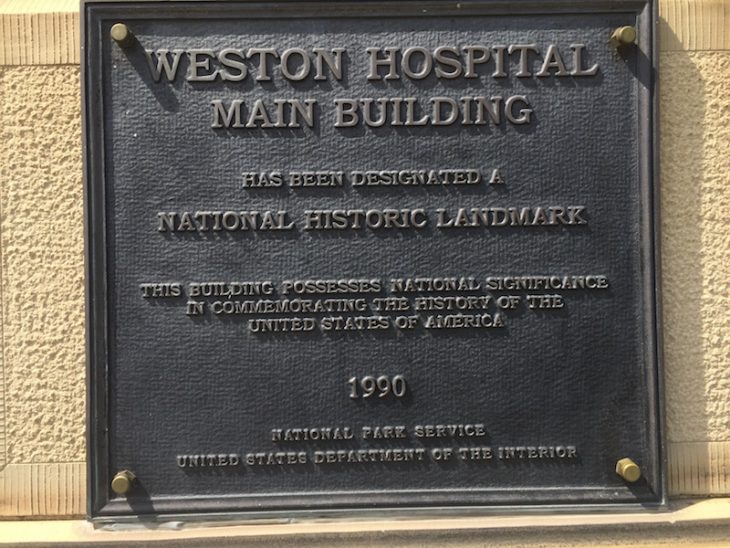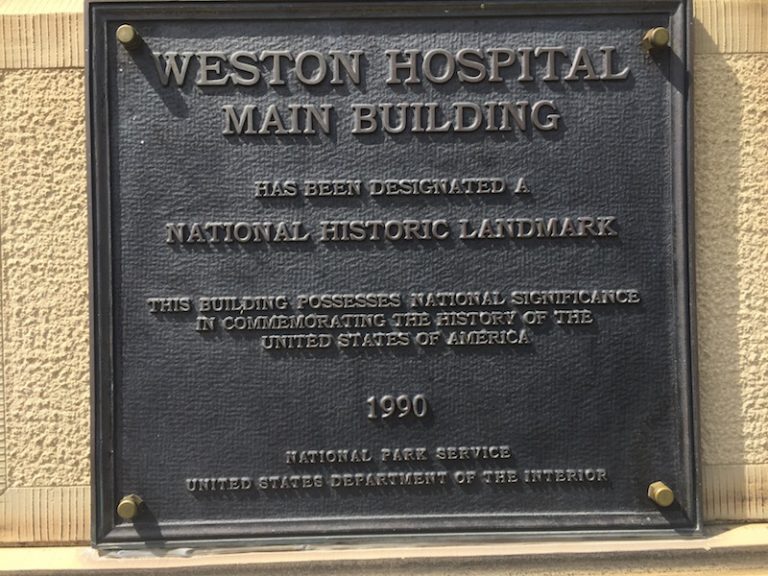 Trans Allegheny History
Built between 1858 and 1881 it is reported to be the largest hand-cut stone masonry building in the U.S. and may be the second largest in the world, only being outdone by the Kremlin in Russia.
In 1864, when patients started arriving, there was room for 250 patients.
By the 1950's there were 2,400 patients.
Overcrowding was a major issue but it would take another 40+ years before Trans Allegheny Lunatic Asylum would shutter its doors.
After the hospital closed it would remain vacant for another thirteen years before a private investor stepped in and purchased the property.
At that time, the new owners changed the name from Westin State Hospital to Trans Allegheny Lunatic Asylum and started offering tours.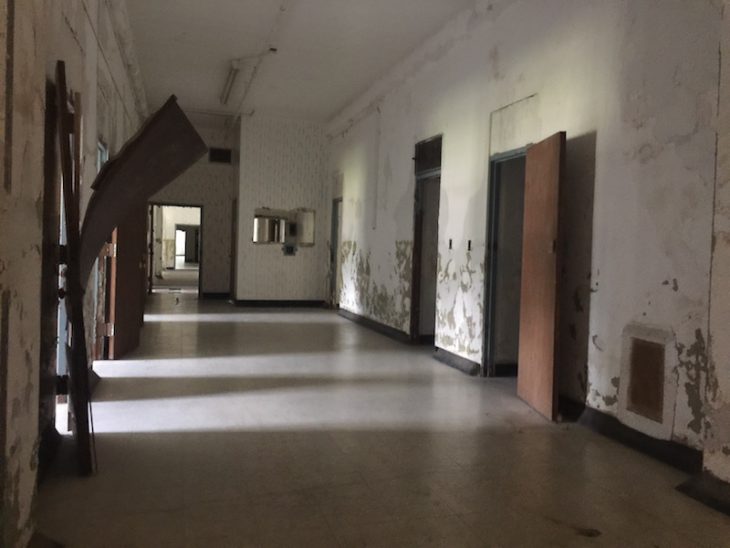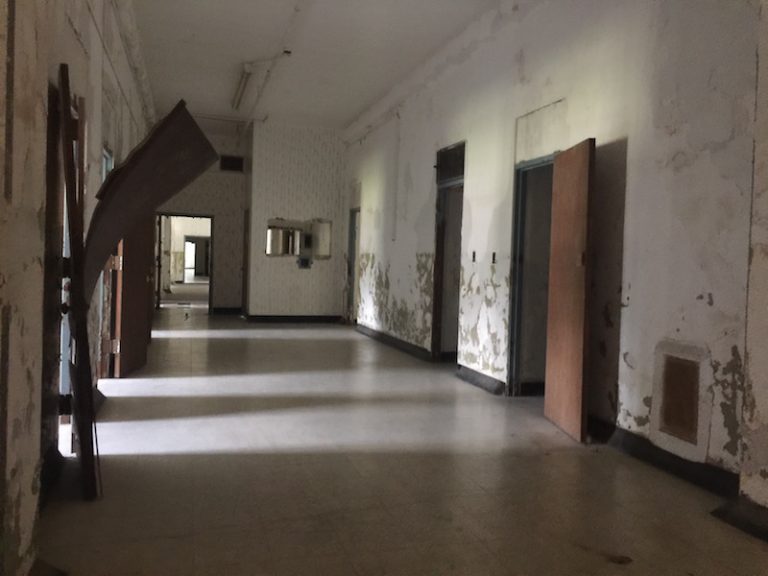 I arrived in town on a quiet Saturday afternoon in September.
The hospital closing had a traumatic long-term effect on this sleepy town.
Once a vibrant community, it is now a shadow of its former self.
The asylum, located in the center of a crumbling town, is hard to miss as its size and architecture immediately draw the eye to it.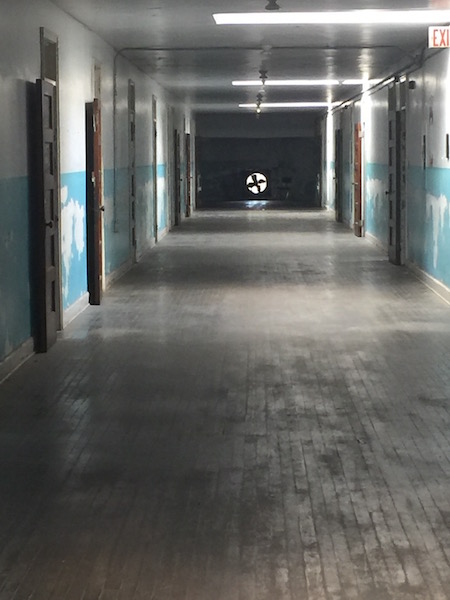 I wasn't sure what tours would be available when I arrived but figured I would take the next available option.
Fortunately, a daytime ghost tour was starting in 20-minutes so I paid for the ticket and wandered around until the tour started.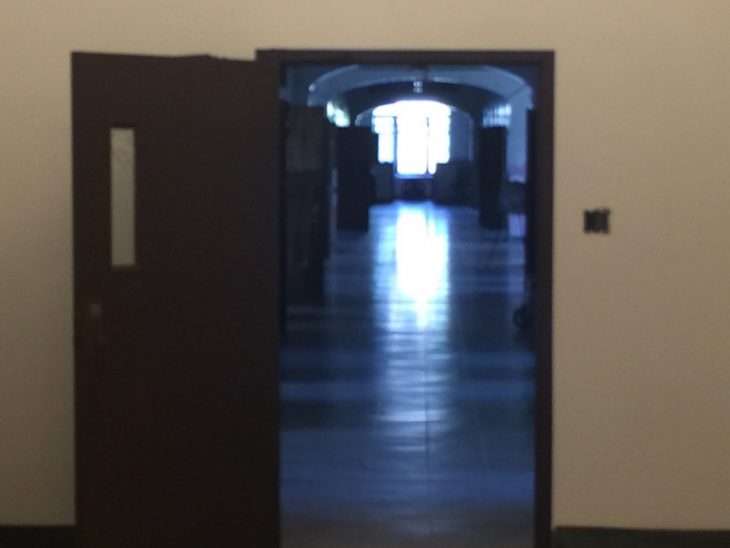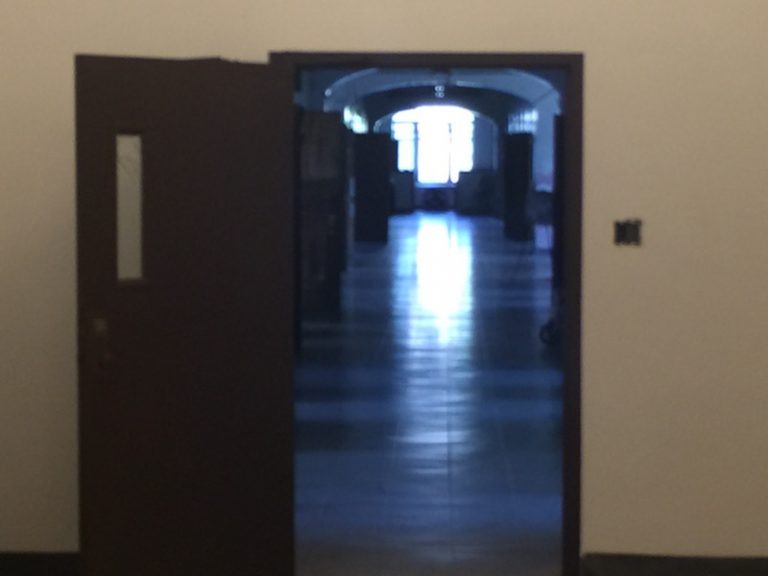 Trans Allegheny Ghost Tour
As with all good ghost tours, it starts with a solid historical background because everything is affected by the history of what has happened in the past.
Valerie, our guide for the ghost tour, didn't disappoint and gave us a brief, yet thorough, background on the building and on the type of patients that were treated here.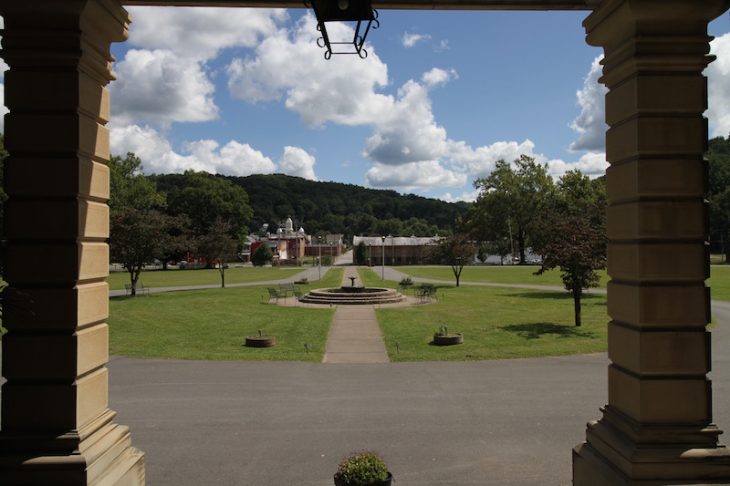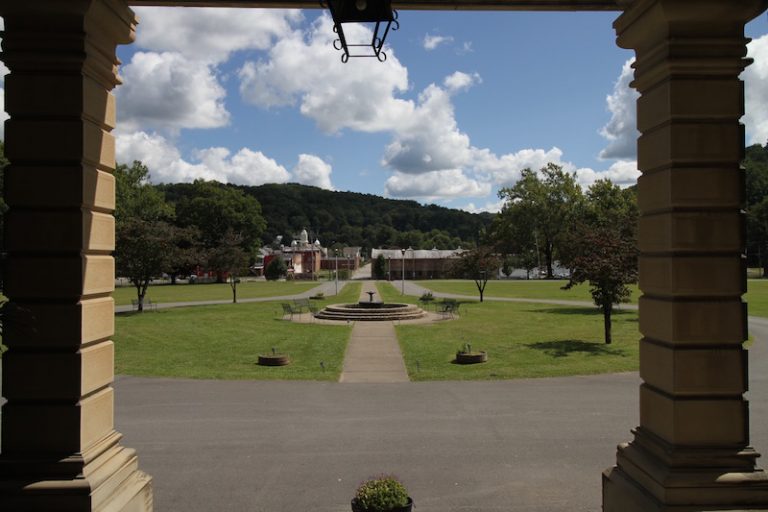 Walking through the halls and exploring seldom seen areas we learned how patients were treated, how and why lobotomies were performed (shudder), and heard ghostly tales from past and present.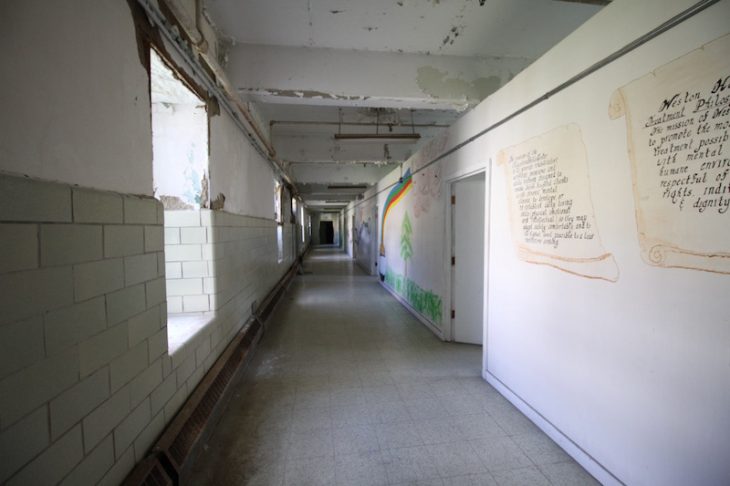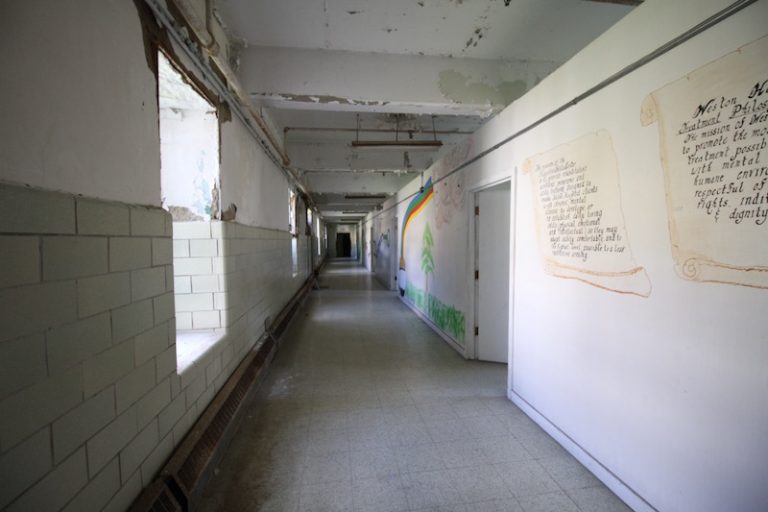 Our tour took us from one side of the asylum to the other. Passing endless empty room and walking in silent hallways. I know that if the walls could talk they would have many tales to tell.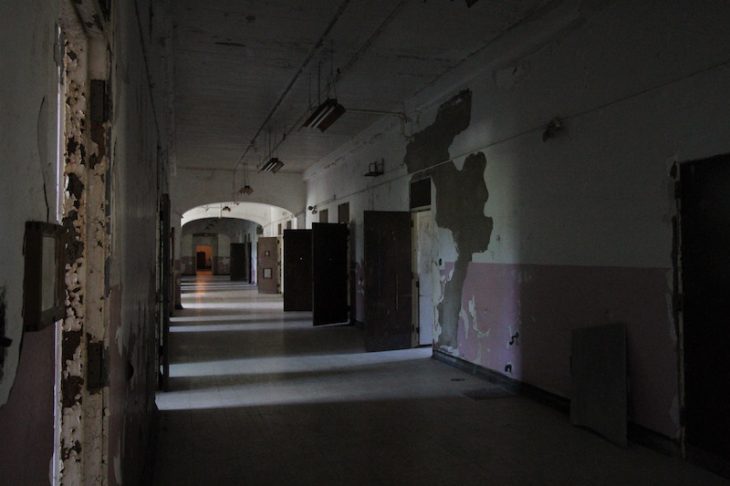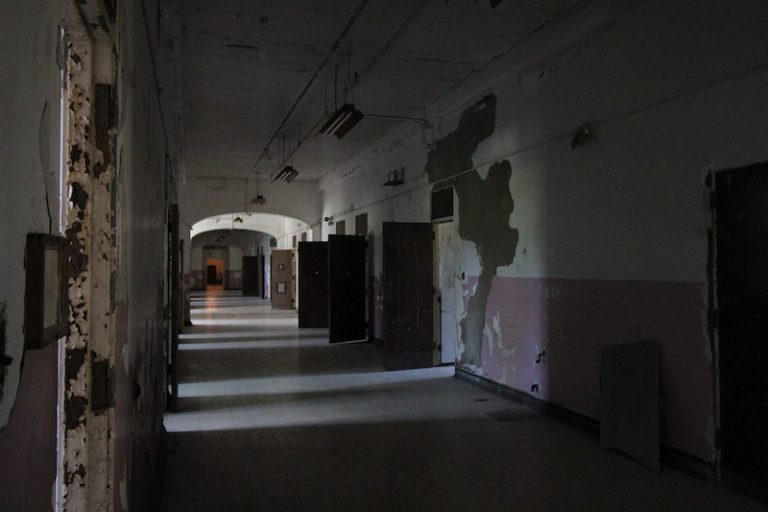 Is the Ghost Tour Scary?
Overall, I was underwhelmed by the daytime ghost tour but would love to return for a night ghost hunt.
I think I enjoy tours that are more likely to have something happen and after a while, one ghost story easily turns into another.
That being said I LOVED wandering the halls and don't regret taking the tour. It definitely was not scary and mostly shared the history of the building with some ghostly tales tossed in.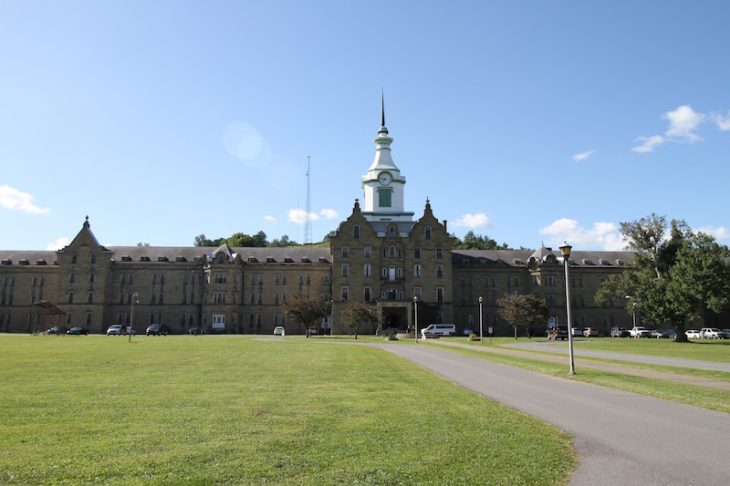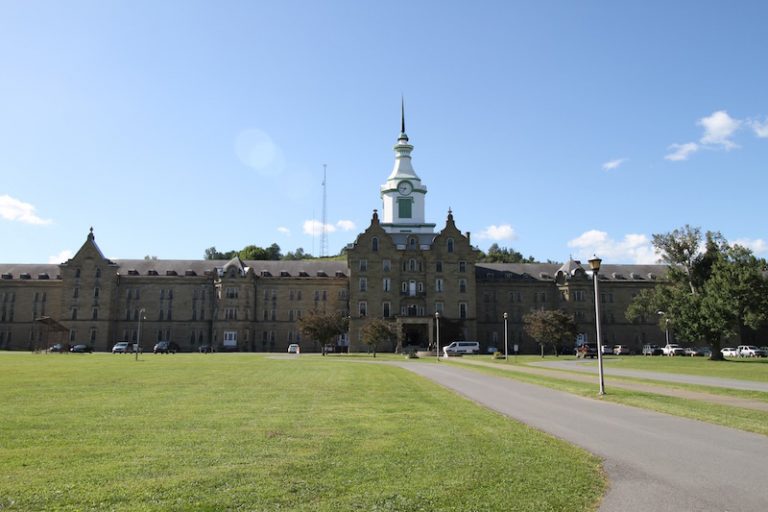 If you'd like to visit, a number of tours are available that cover everything from ghost to architecture and history throughout the year.
It's important to note that the building isn't heated or cooled so you'll want to dress appropriately.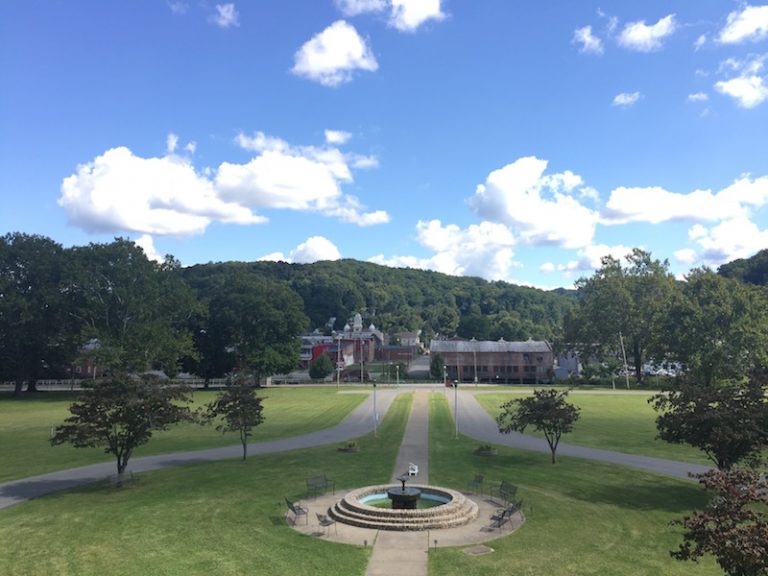 Day Time Ghost Tours
This is a GUIDED TOUR of the 4 hottest spots in this 242,000 sq. foot Asylum. You must stay with your guide. (90 minutes)
Ghost Hunts
After a brief paranormal tour you may either hunt alone or with our experienced ghost hunting guides. Our guides are here to ensure that you have a positive and safe evening. (8 hours)
Historic Tours
1st-floor tour (45 minutes) or first four floors tour (90 minutes) cover the history of the treatment of the insane prior to state-run facilities as well as the people instrumental in improving that treatment.
Criminally Insane Tour
A companion tour allows travel through the areas designed to hold the criminally insane for over a century. (60 minutes)
Cemetery and Farm Tour
Teaches you all about 130 years of the agricultural history of the asylum. We take you to 3 cemeteries, the original coal mines, and more on a 4.5-mile ride through the original 269 acres of the asylum. (60 minutes)
Photography Tours
Semi-guided tour without historical information. (4 hours)
VIP Tour
An exclusive tour which includes a combination of daytime tours. (90 minutes)
***PIN TRANS ALLEGHENY LUNATIC ASYLUM TO PINTEREST***