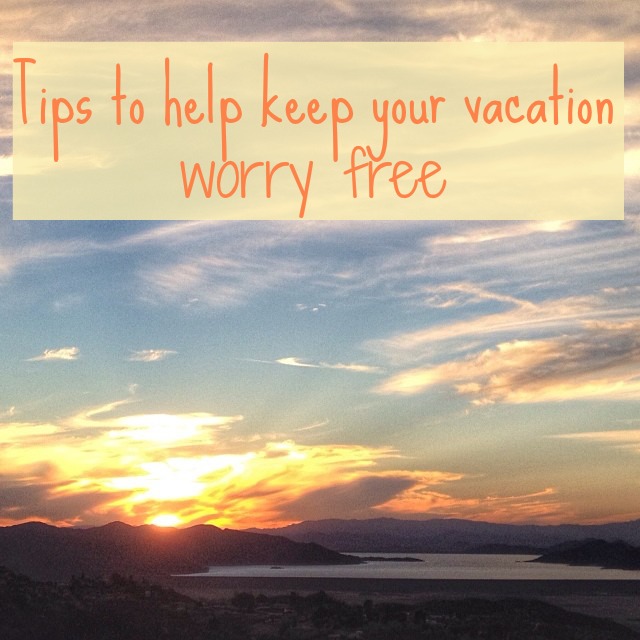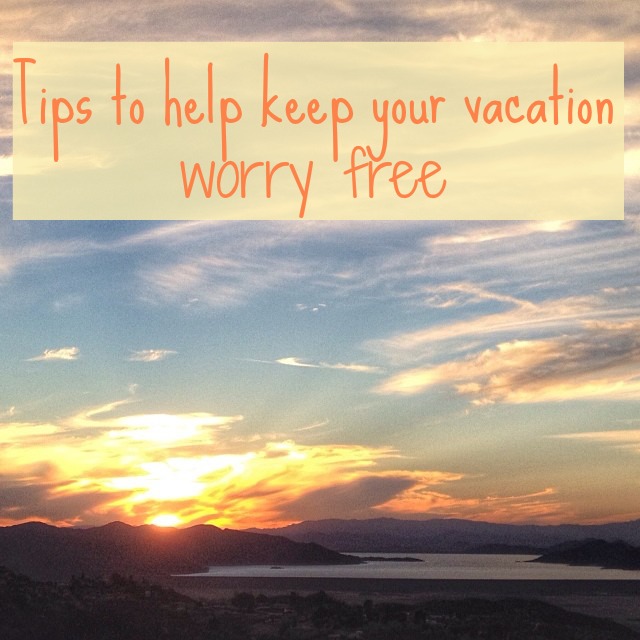 Vacations are one of the most anticipated events of the year. Planning, preparing, and dreaming of vacation is what helps most people get through their day jobs. Heading off to a new place is always something to look forward to and cherish. Following a few simple steps can help keep you and your home safe while you are away and LifeLock can help.
Here are my 5 pre-travel tips to keep your home safe while you are away on vacation:
1. STOP MAIL: Ask the post office to hold your mail so it doesn't pile up in your mailbox. Uncollected mail is a sign to would-be thieves that no one is home.
2. STOP UPS & FEDEX: Sign up for delivery alerts from UPS & FedEx (free to sign up). When something is due to arrive at your home you will receive an email with the delivery date. If the date lands during your vacation you can easily have the delivery rescheduled.
3. ALERT BANK OF TRAVEL PLANS: Be sure to let your bank know that you will be traveling out of town. I was in Miami last year and tried to use my debit card and it was denied. I immediately called the bank and they said they automatically deny any charges from Florida due to fraud. If I had called prior to leaving I could have avoided an embarrassing situation.
4. CLEAN OUT PURSE & WALLET: I always clean out my purse prior to flying. If you're a mom you know all kinds of strange things end up in your handbag. An online friend recently neglected to do this and spent some time getting to know the local police since she had forgotten a pairing knife in her purse from the prior day picnic with the kids (Yikes!! Luckily, she has a clean record AND still made her flight). I also have a travel wallet. I only take the bare necessities in my wallet when I travel. Usually, I only take my I.D., debit card, credit card, and medical card. That's it.
5. ASK A FRIEND TO DRIVE BY the house every couple days to make sure everything looks ok. We live in a high traffic area so it's easy for my friend to make a drive-by to check on the house. If I'm gone longer than a week I ask her to come in the house and take a look around.
It's only a few simple steps, but it ensures that my house is safe while I'm away. However, protecting my identity takes a little bit of extra help from LifeLock, the identity protection specialists.

How does LifeLock work?
First, LifeLock searches data points every day looking for possible threats to your identity.
Second, if anything looks suspicious they immediately notify you.
Third, if you do fall victim to identity theft LifeLock will provide you with a resolution specialist to help you through the process of reclaiming your identity.
LifeLock offers three levels of protection that keeps identities safe while at home AND on vacation. I was in China years ago and had my purse, id, and passport stolen. I was a wreck and wish I would have had LifeLock then. You always think it won't happen to you, but in a blink, everything can change. You can find a description of the three different products on the LifeLock site. Monthly fees start as low as $10/month which is money well spent for peace of mind, in my opinion.
As a LifeLock member, you are also provided with a $1MILLION guarantee. "If you become a victim of identity theft while a LifeLock member, we'll spend up to $1 million to hire experts, lawyers, investigators, consultants and whoever else it takes to help your recovery. Benefits under the Service Guarantee are provided under a zero deductible identity theft insurance policy." See all the details here.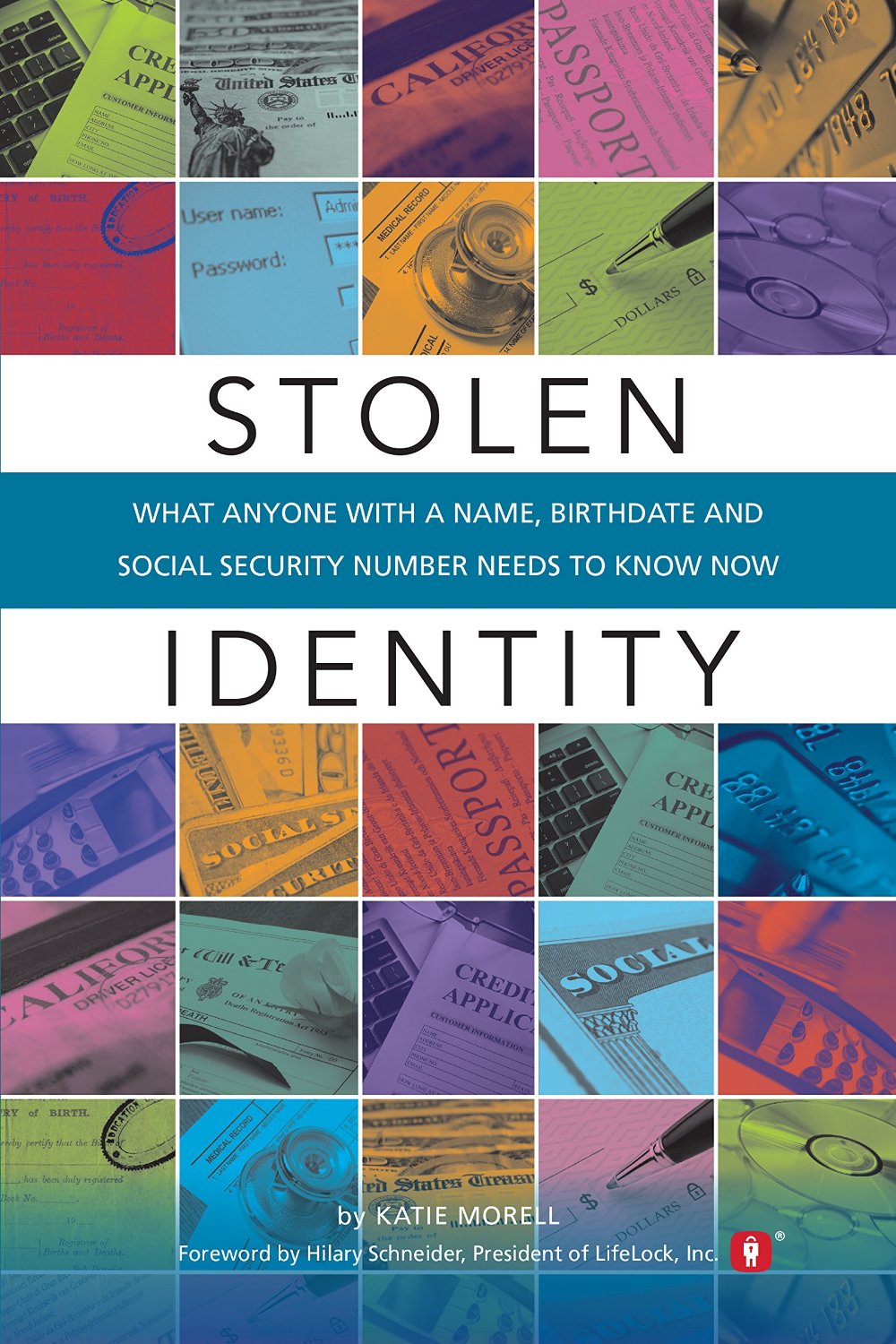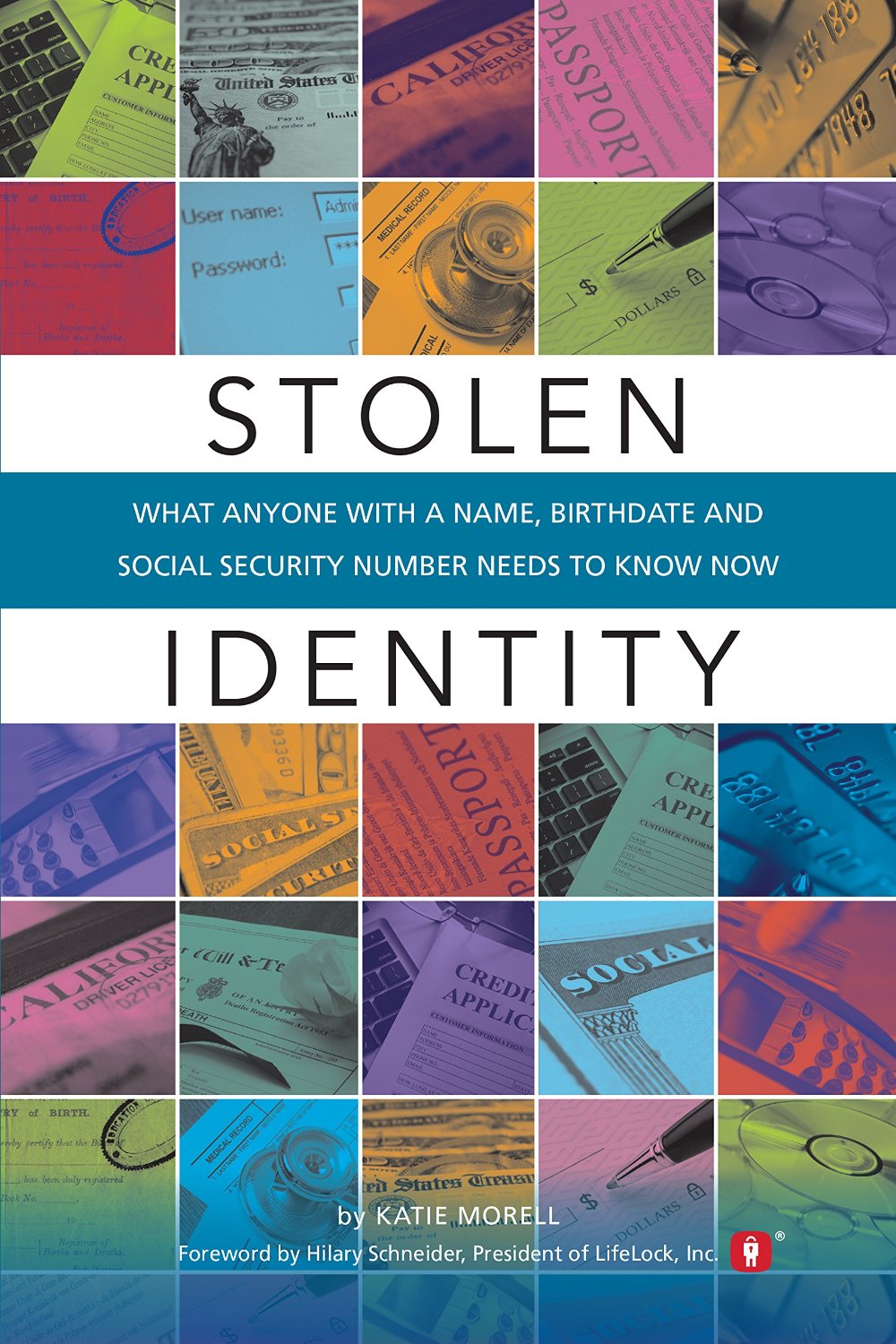 STOLEN IDENTITY BOOK GIVEAWAY
LifeLock recently published a book "Stolen Identity: What Anyone with a Name, Birthdate and Social Security Number Need to Know Now" and they are offering a copy to one lucky reader!
BOOK DESCRIPTION: Identity theft is one of the most widespread and fast-evolving crimes, but many people don't realize that it goes far beyond having a credit card number stolen. It can jeopardize your healthcare, block you from receiving the tax refund you're due, interfere with a job or loan, and even run up debt for your children or elderly parents. Learn more about the alarming ways identity in which thieves operate today and what you can do to reduce your chances of having your identity stolen.