Going to the dentist is one of my least favorite things, but every six months or so I strap on my big girl panties and haul myself to my appointment. I don't know why I dread going.
Maybe bad childhood experiences, because honestly, when I get there it really isn't a big deal. Of course, to make sure that it stays "not a big deal" i.e. no cavities, I take my oral hygiene very seriously.
I'm sharing some of my tried and true oral hygiene tips with you. These are tips I've picked up from my dentist over the years.
Brush at least twice a day, but after every meal is preferable.  I now use an Oral B Vitality Electric Toothbrush which helps get my teeth even cleaner.
Floss, floss, floss (and I'm not talking about the dance move). I absolutely struggle with this. My teeth are pretty close together so flossing can be difficult. I find that the little floss sticks make a world of difference and use those to floss.
Reduce sweet treats and sugary drinks. Any way to keep sugar monsters at bay, plus, not going to lie, it helps with the waistline as well 🙂 (win-win)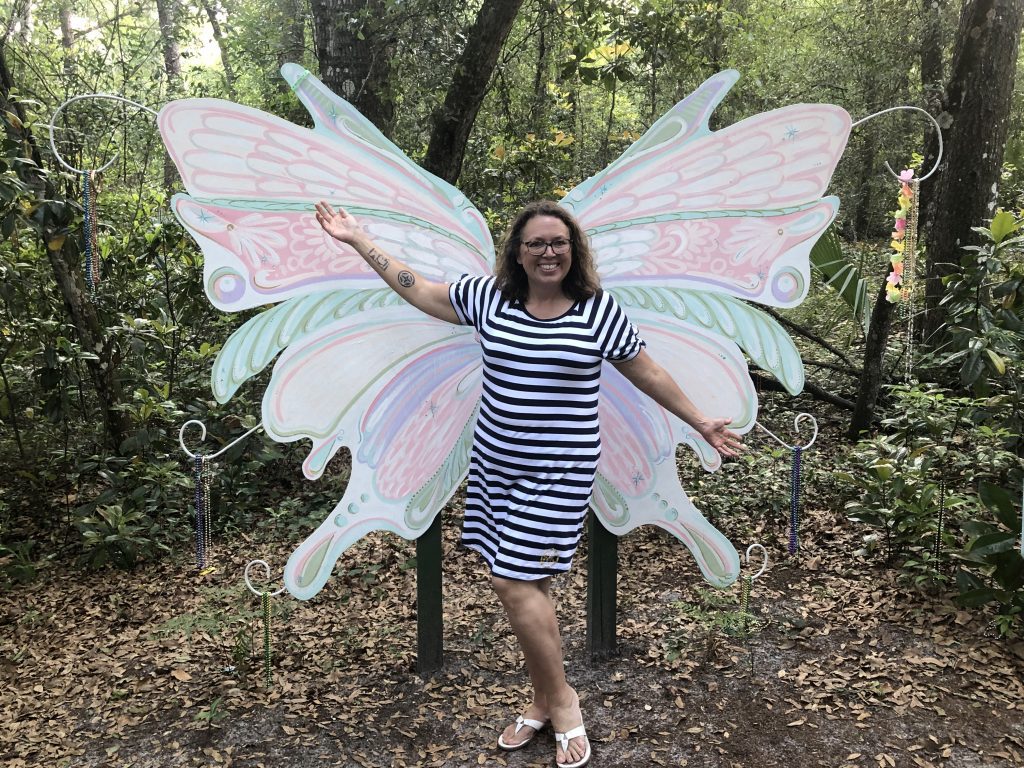 I think the biggest reason I've become even more fanatical about taking care of my teeth is that studies have shown that oral health limits exposure to heart disease, stroke, and memory loss.
I'll do whatever it takes to avoid those illnesses.
Download this printable from Smile Health for even more smile tips!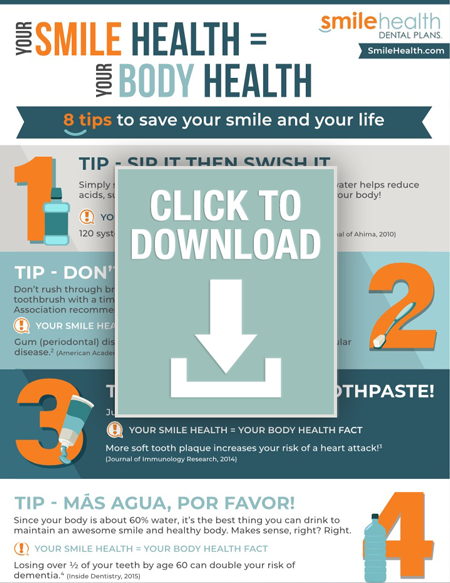 I firmly believe that my smile heath directly affects my body health. I've been working hard to get healthier and that includes taking care of my teeth.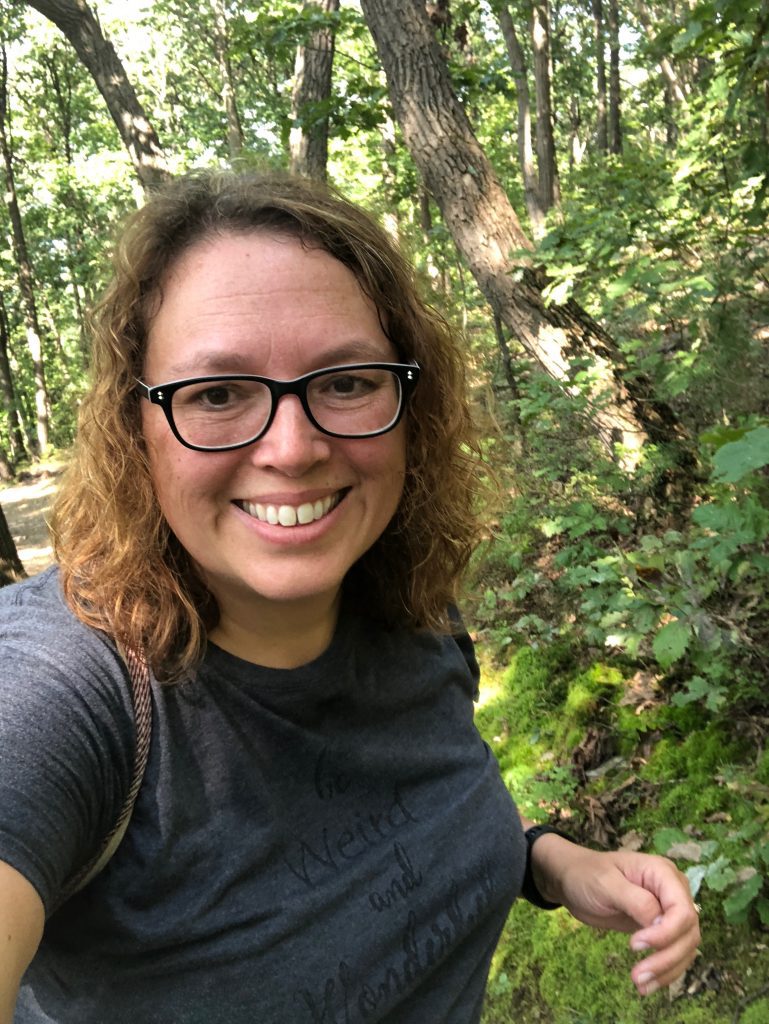 I'm fortunate to have decent dental insurance, but I know a lot of people that go without. Fortunately, Smile Health Dental Plans offer affordable dental care insurance.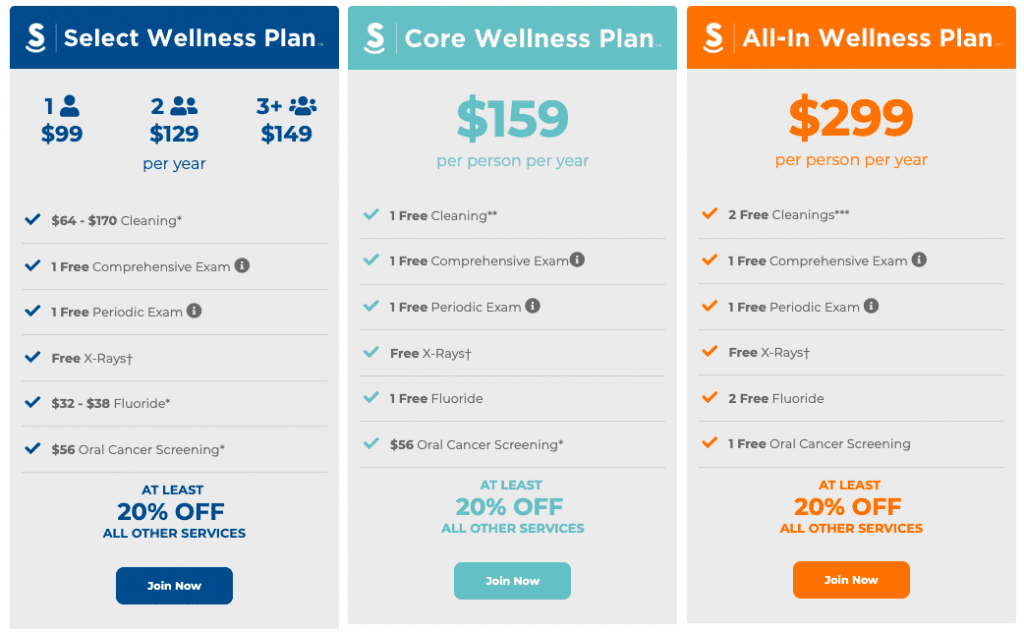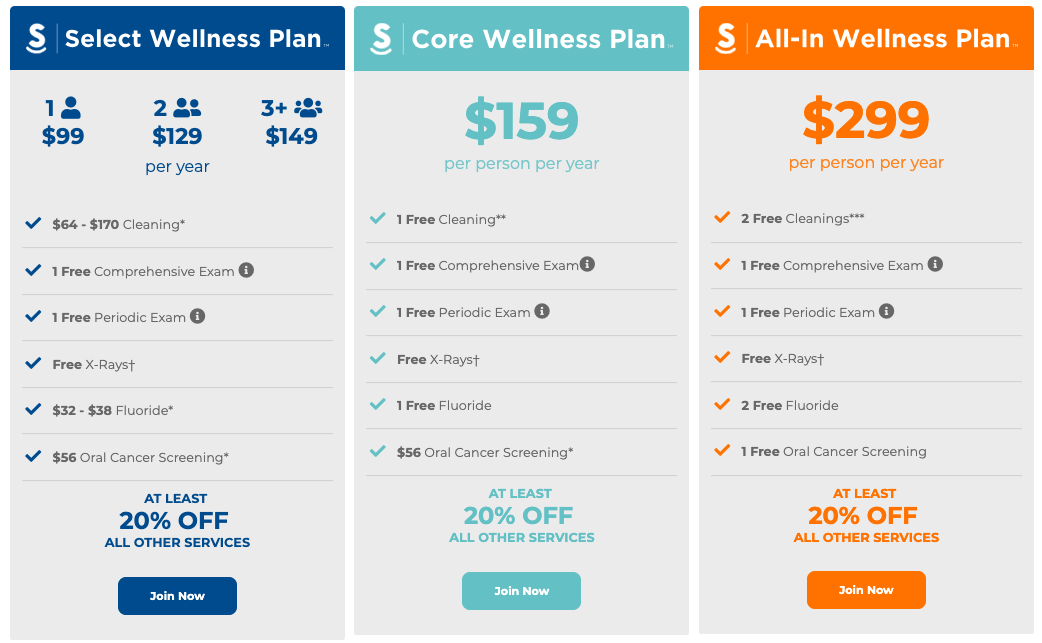 What is great, in my opinion, about Smile Health Dental plans is that it's affordable AND there are no hidden costs. After dealing with my mom's health insurance that past four years, I've learned all the tricky ways insurance likes to avoid paying. That doesn't happen with Smile Health Dental plans and for that I'm grateful.
Life is hard enough, having a healthy smile should be easy.
SMILE HEALTH GIVEAWAY
Leave a comment below to enter to win.
Winner will be selected on June 3, 2019.
NOTE: Each household is only eligible to win "Your Smile Health = Your Body Health" Care Kit via blog reviews and giveaways. Only one entrant per mailing address per giveaway. If you have won the same prize on another blog, you will not be eligible to win it again. The winner is subject to eligibility verification.
Prize Package Includes:
1 – Oral B Vitality Electric Toothbrush
1 – Crest Pro-Health Toothpaste Travel Size
1 – Oral B Glide Floss
1 – Crest Pro-Health Multi-Protection Oral Rinse
1 – Smile Health = Body Health PDF pamphlet
Pin Smile Health Tips to Pinterest