Tucked in eastern Texas, along I-10, about 30-minutes from the Louisiana border you'll find Beaumont, TX.
Often overshadowed by its big brother Houston, Beaumont, is full of surprises and proves to be the perfect destination for those that love exploring the weird, wild, and wonderful and all the things to do outside.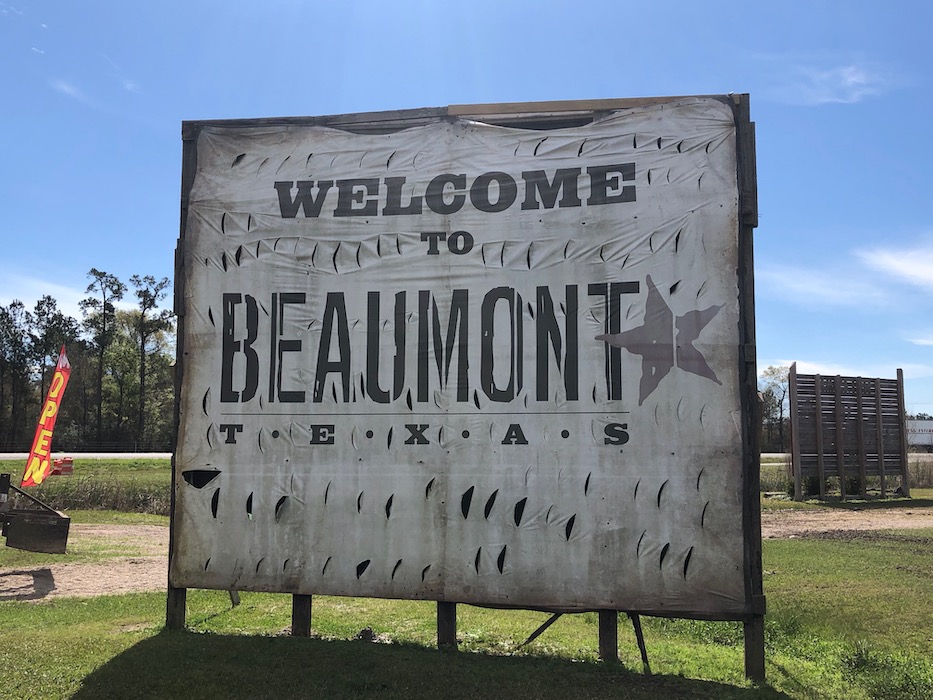 Things To Do Outside in Beaumont, TX
There are gators, lots and lots of gators, a birding trail complete with birdie passport that is smack dab in the middle of the migratory fly zone and even has 4 of the 5 carnivorous plants found in the United States at its national park.
Intrigued?
Keep reading because it only gets better.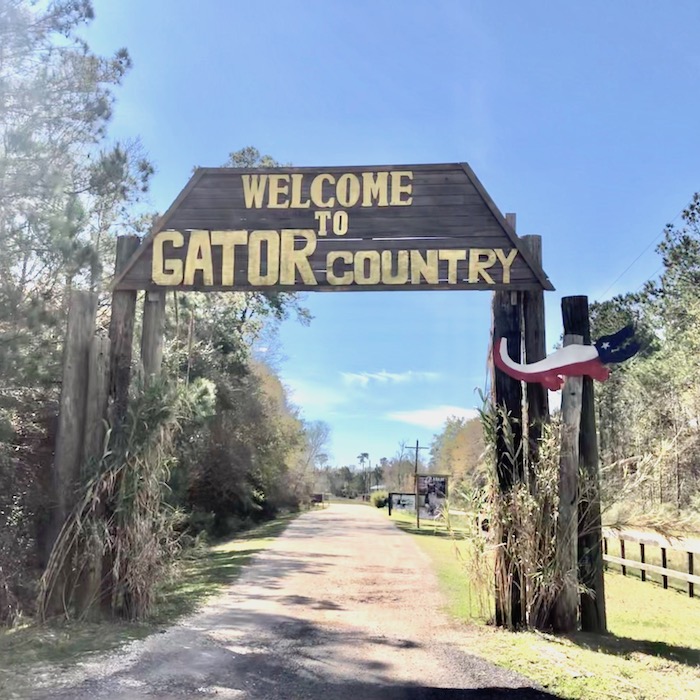 Visit Gator Country
Just outside the city limits, you'll find Gator Country, home to Gator 911 from the TNT channel.
Walking through a giant alligator (hello, weird roadside attraction) we step into the gift shop where we'll purchase tickets, food for the animals, and begin our tour.
Our small group is lucky to be greeted by Callie, the owner's daughter, and all-around badass. In 2015 she set the records in her region for bench, squat, and deadlift for a total of 1005 pounds….whoa!
Yes, that is her in the photo with a gator. Told ya, she's pretty awesome.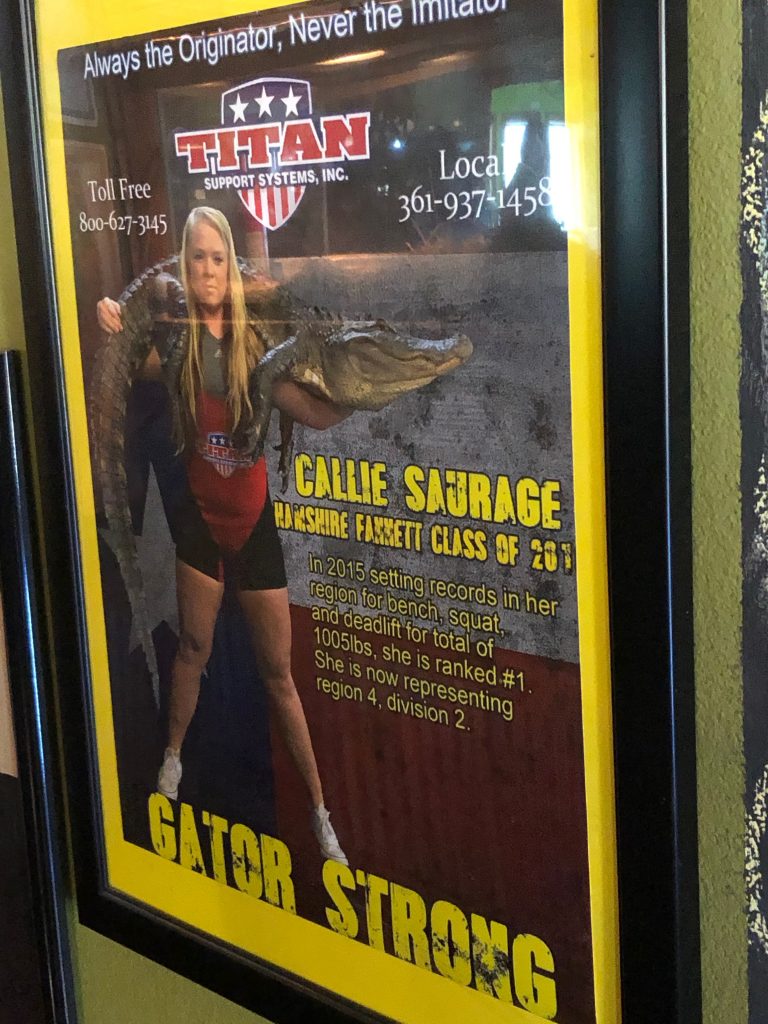 She warmly greets us and tells us about Gator Country and what we can expect during our visit.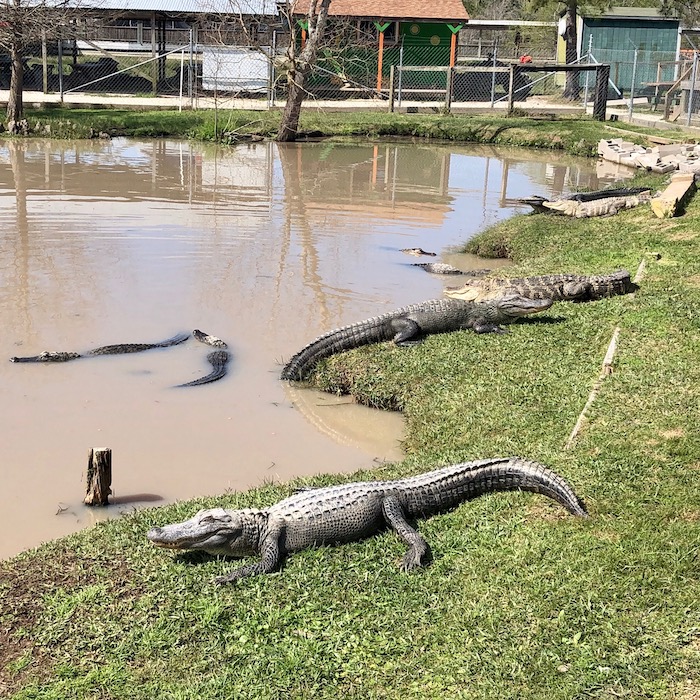 Sadly, the weather isn't very agreeable for our visit and with cool temps and overcast skies, many of the gators are tucked deep in their ponds staying warm.
However, any chance to possibly see a gator and this midwestern girl is all over it.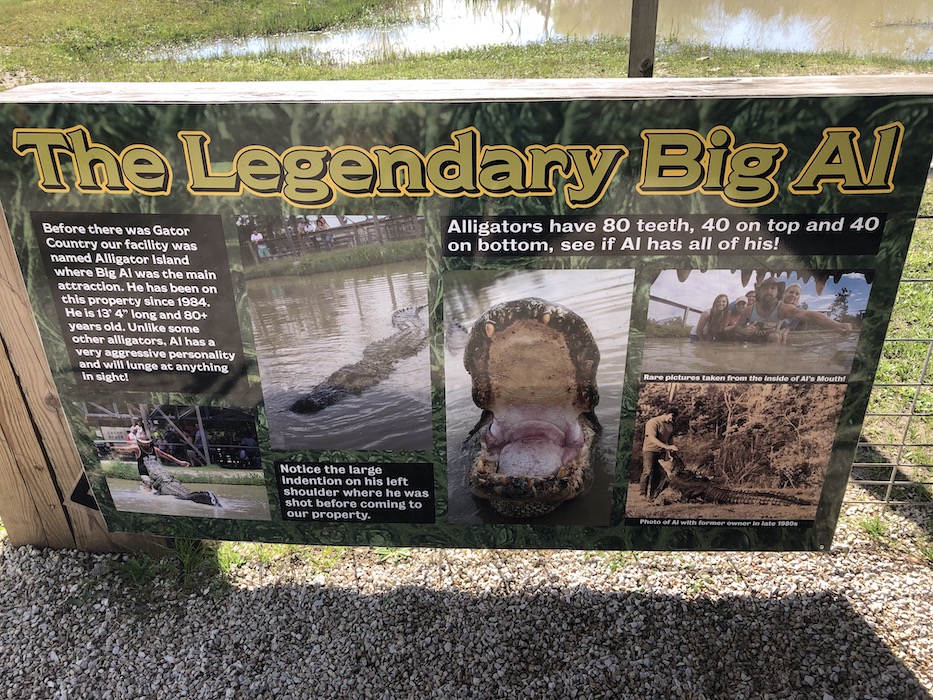 This is where Big Al, an 84-year-old alligator who measures in at 13 feet 4 inches and weighs more than 1,000 lbs and Big Tex, the national record for the largest live-captured nuisance alligator measuring in at 13 feet 8 ½ inches live.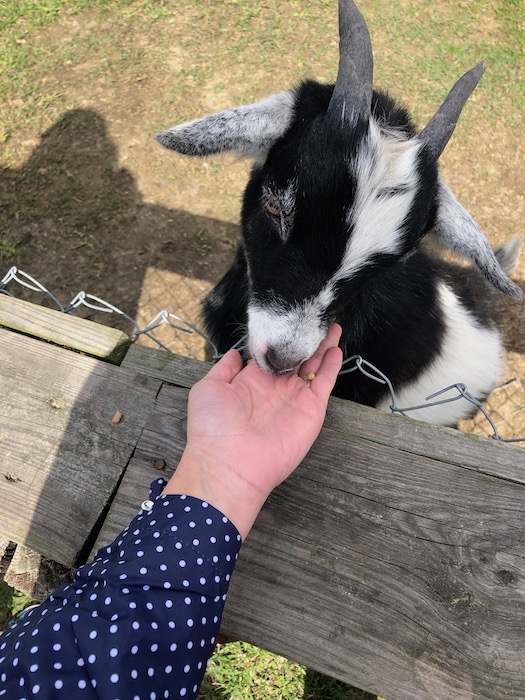 In addition to Big Al and Big Tex, there are over 450 American alligators, crocodiles, and many different reptiles plus goats, chickens, big fluffy rabbits and one adorable trash panda (aka raccoon).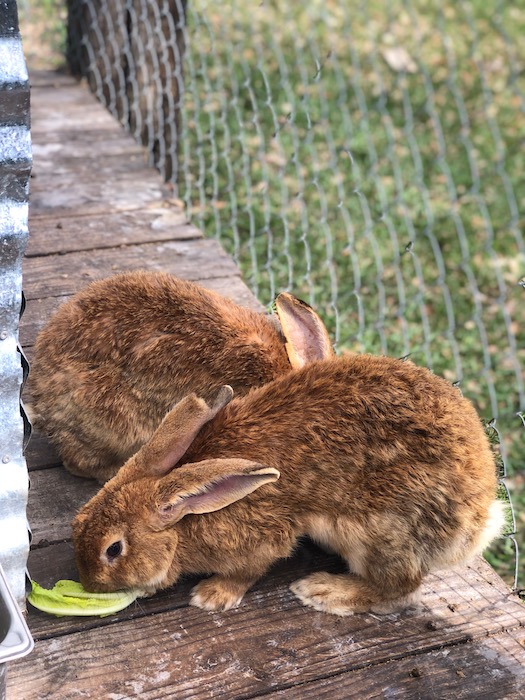 On good weather days, you'd be able to see a gator show and even feed the gators hot dogs. However, during our visit, they only had an educational talk about gators and reptiles available.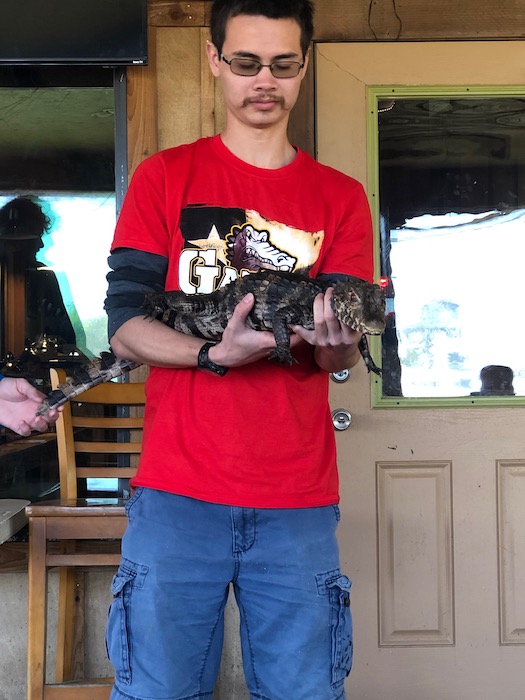 Gator Country offers an excellent and highly competitive internship program and it's the interns that shared knowledge about the animals at Gator Country during the education program.
A note for those a bit squeamish about snakes (waves arm in the air), they do bring snakes out and walk by the audience with them ((shudder)).
But, the interns are knowledgable and their love for the animals shine through.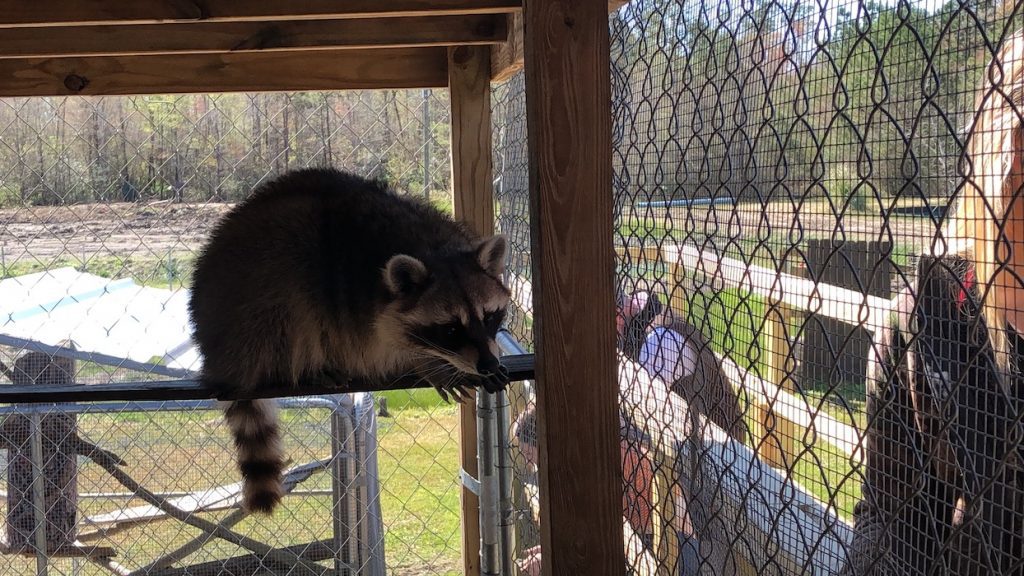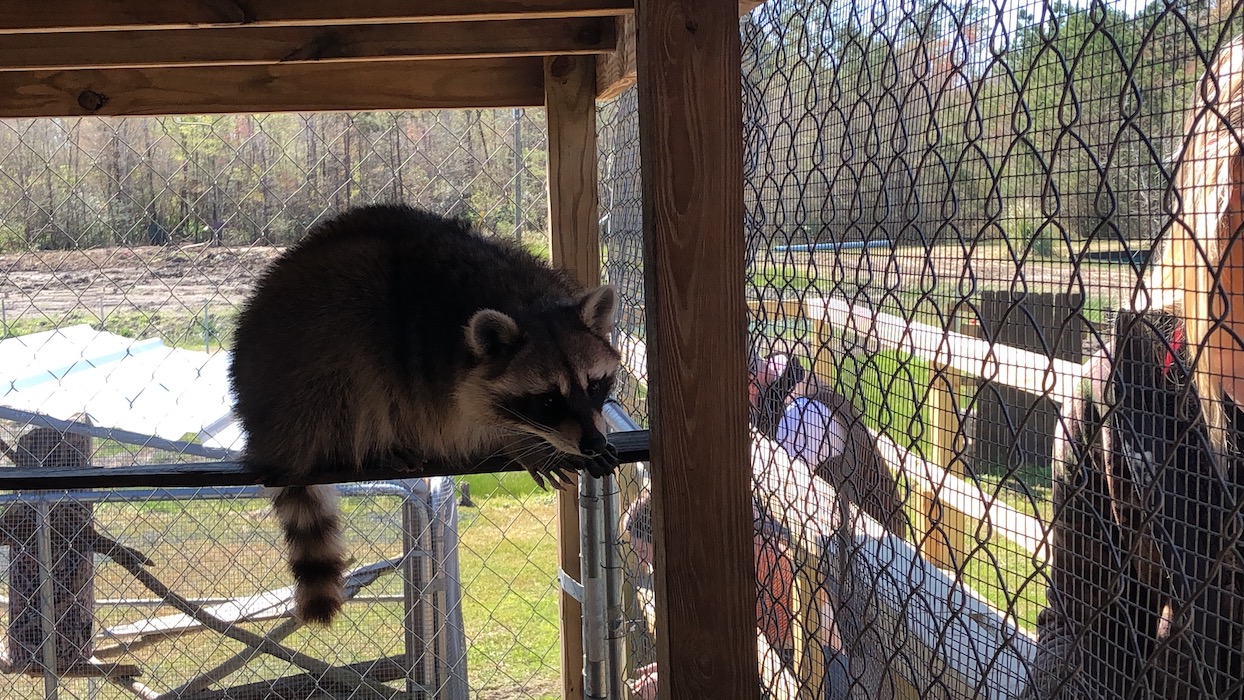 The education program takes place at the reptile house which is home to many critters. I walked in to see the inside and then kinda made my way back out as quickly as I could.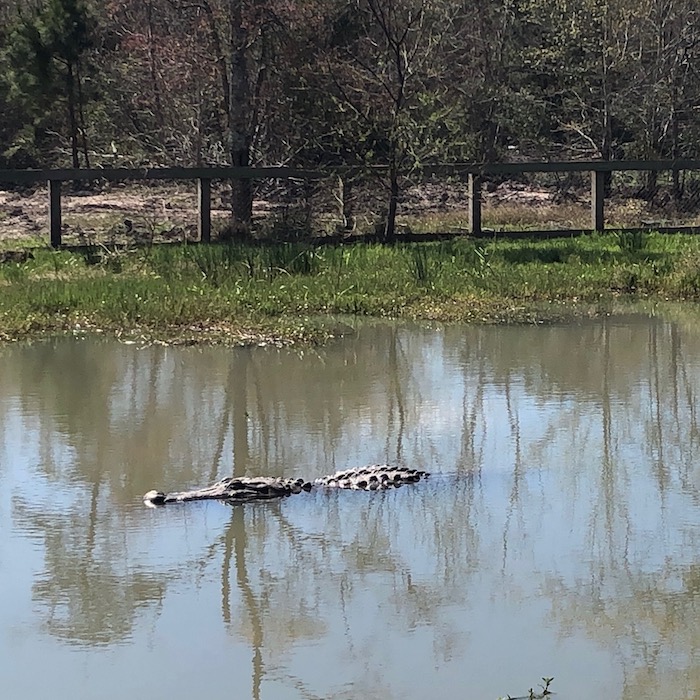 I may think gators are cute, but I'm definitely not a fan of reptiles.
The reptile house at Gator Country, however, is a great place to learn about venomous critters you might find in Texas.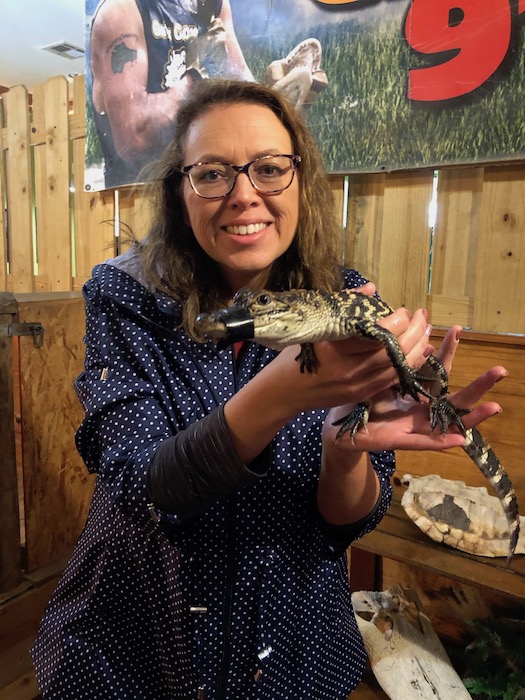 We did have the opportunity to hold a baby gator which I always love. They are so cute when they are little.
It's easy to spend half a day or more at the park. In addition to the park, they also offer boat swamp tours for an additional fee that lasts around an hour.
Before you leave Gator Country be sure to have your Birdie Passport stamped in the gift shop.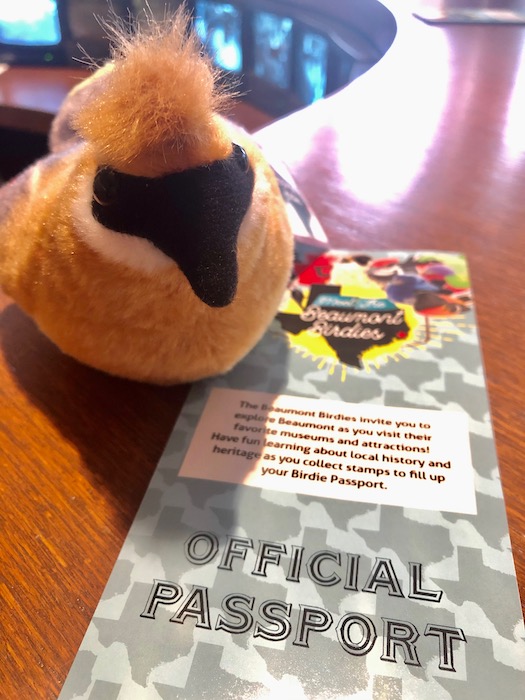 Explore Beaumont with the Birdie Passport
The Birdie Passport is a fun way to find things to do outside in Beaumont and take home a stuffed Audubon birdie that tweets.
Each location on the passport has its own signature bird with a name and story. Pick up a free passport at a participating business or the visitors center and then get it stamped at local attractions.
Once you collect a minimum of 10 stamps in your passport turn it in and go home with a bird.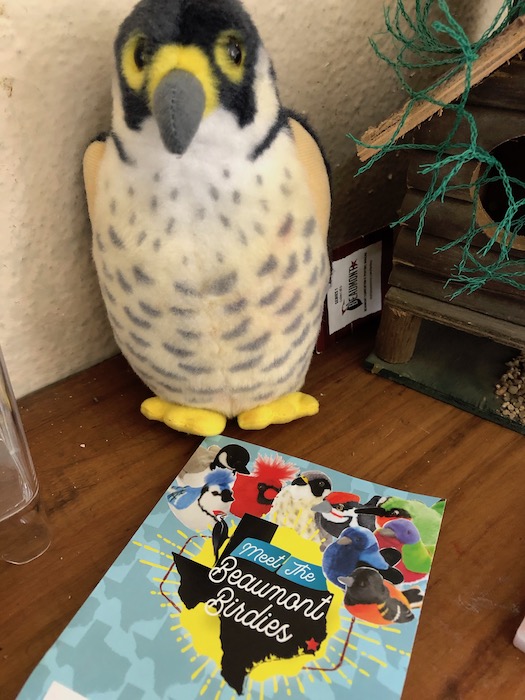 In the few days I was there I was able to get quite a few stamps (about 6 without really trying) in my passport. The birdie passport will take you to museums, historical houses, and attractions.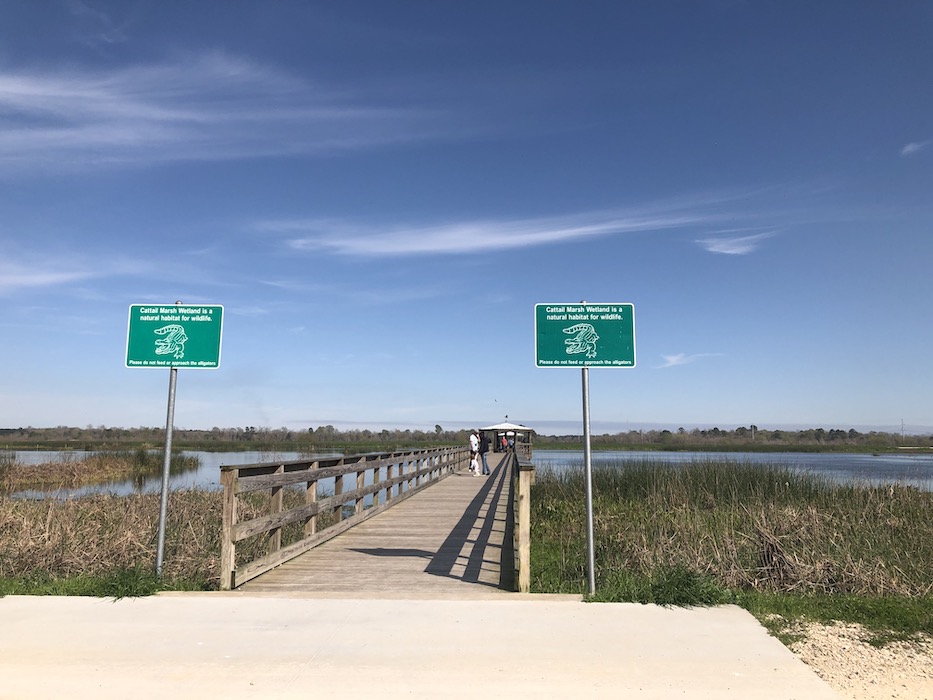 Cattail Marsh
Be sure to visit Cattail Marsh Wetlands and not only will you be able to get your passport stamped at the brand new education center you'll be able to see a number of birds that call Beaumont home.
Cattail Marsh Wetlands is also a stop on the migratory trail, during migration season you'll see many different species of birds.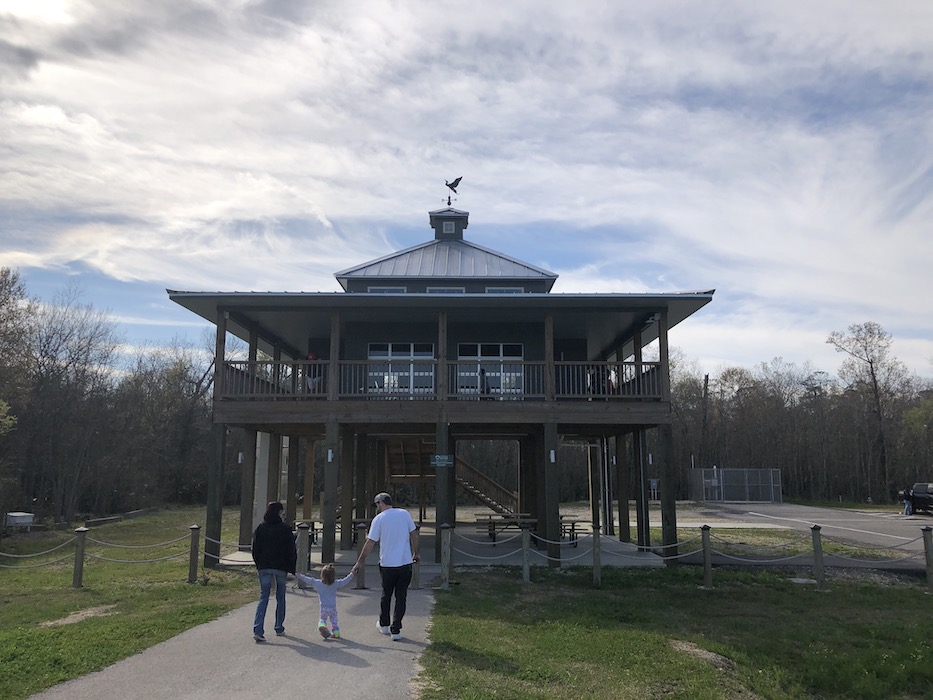 During my visit I saw ducks, egrets, birds I couldn't identify, but thought were adorable, and, the highlight, was peeking through another birder's spotting scope to see a pair of Eagles with their eaglets.
That was an incredible opportunity to watch the Eagles feed the young.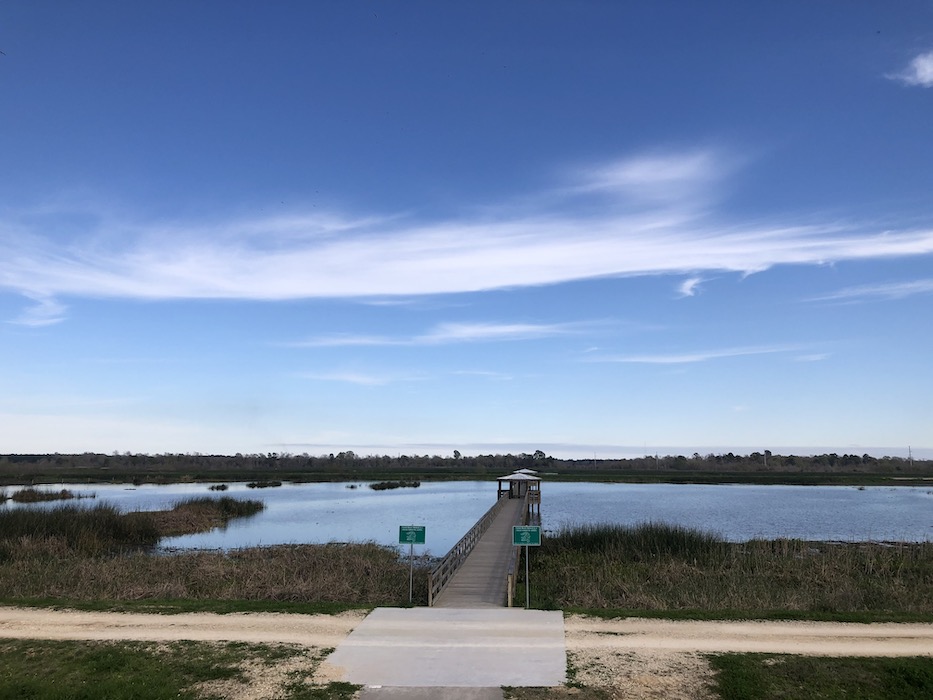 Cattail Marsh Wetlands is also home to alligators and hiking/biking trails so if you are walking/biking around the area just be aware that there could be a gator sunning itself on or near the trail.
Leave them alone and they'll leave you alone and you'll be fine.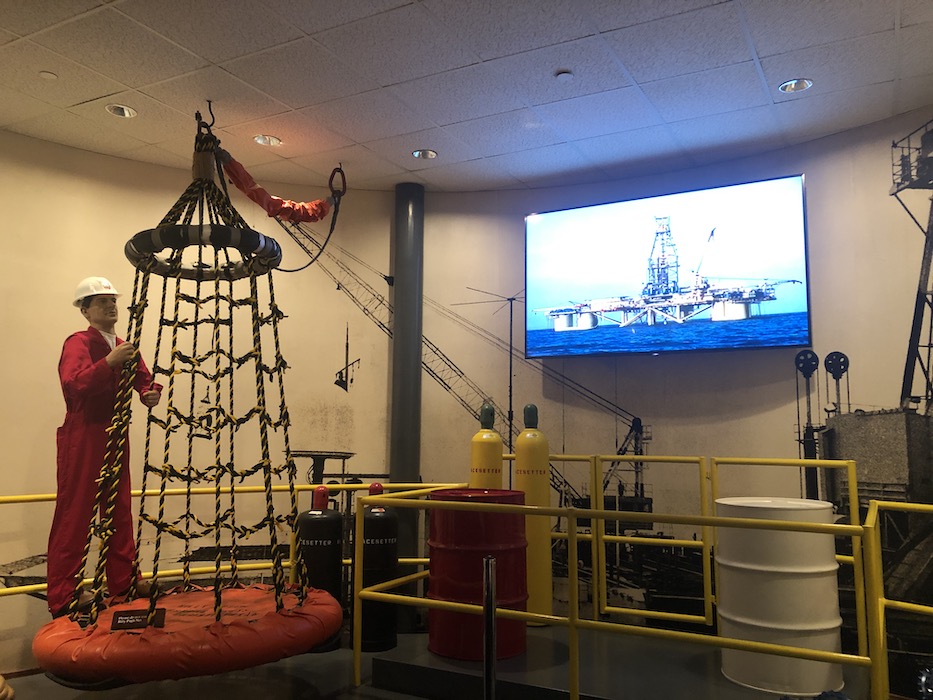 Additional Places You'll Find Birdie Passport Stamps
The birdie passport will also take you to the following places:
McFaddin-Ward House – This house is a gorgeous 1906 true Texas oil boom home. Beaumont is, after all, where oil was discovered in 1901 and changed our world forever.
Beaumont Children's Museum – A great place for kids to run and play especially on a rainy day.
Texas Energy Museum – See how our world changed with the oil boom. Follow the path of the discovery of oil through today's process and what products we use in our everyday world that has oil or oil byproducts in it. You might just be surprised, I know I was.
Art Museum of Southeast Texas – A small, yet bright and well-curated art museum.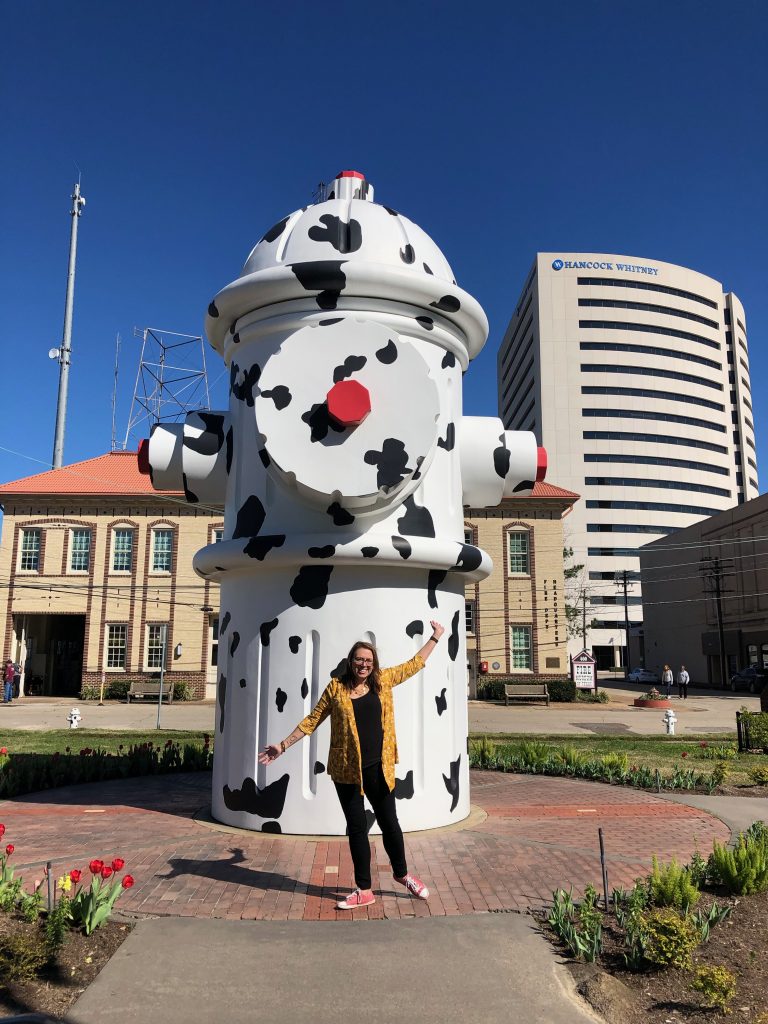 Fire Museum of Texas – Antique fire trucks, a great play area for kids and one of the world's largest working fire hydrants that is a perfect IG moment and roadside attraction stop.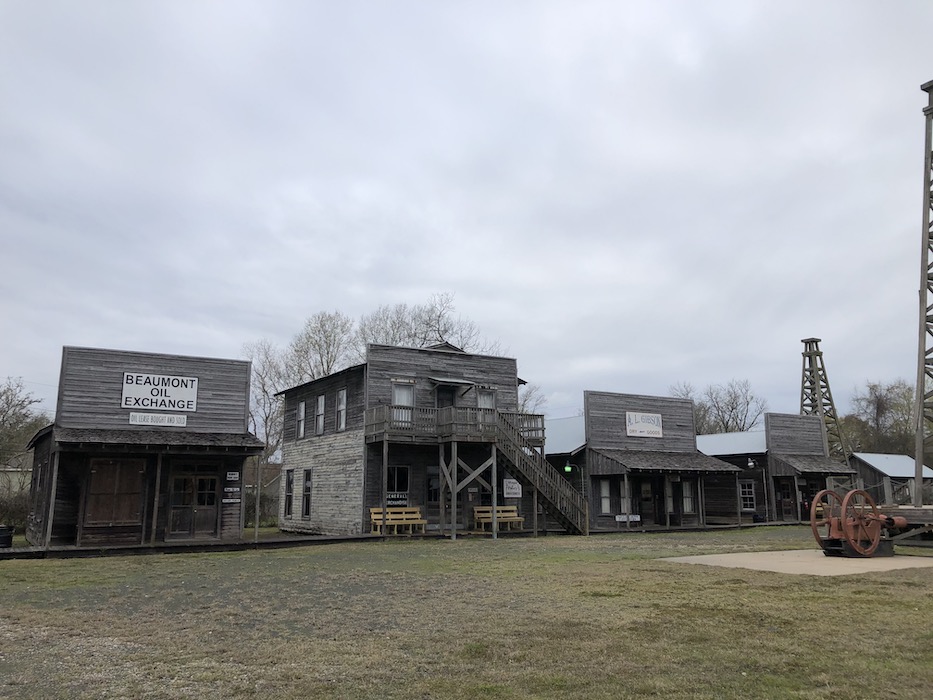 Spindletop Gladys City Boomtown – Tells the story of a 1901 oil discovery that made America a world power.
Beaumont Botanical Gardens – In the same park as Cattail Marsh Wetlands. If you have time to visit swing in and wander the gardens.
Lamar University Reaud Honors University – Beaumont's local university
Ben J. Rogers Regional Visitor Center – Located right off of I-10 it's packed with information you can use for your visit.
Babe Zaharias Museum – A museum dedicated to Mildred "Babe" Didrikson Zaharias who was the greatest female athlete of all time.
Clifton Steamboat Musem – Large museum offering history exhibits on steamboats & wars fought in Texas, plus artifacts & art.
John French Museum – Built in 1845, it is the oldest house in Beaumont that has been restored to its original state.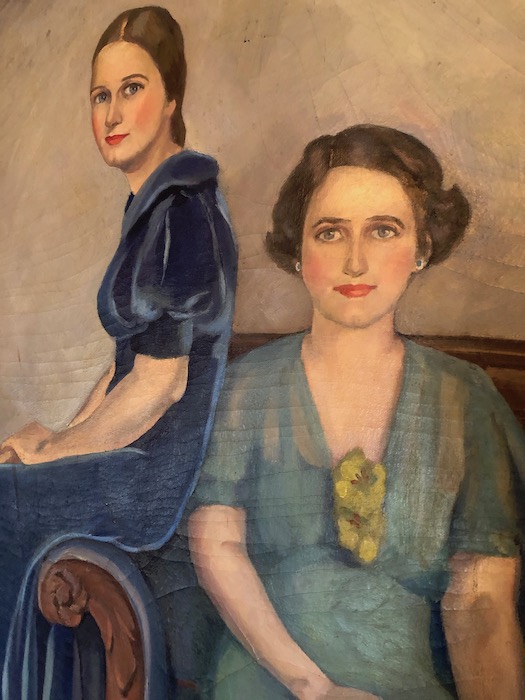 Chambers House – Owned by the Chambers family for 90 years, this preserved house is typical of life in the 1920s. Be sure to ask about their ghost stories.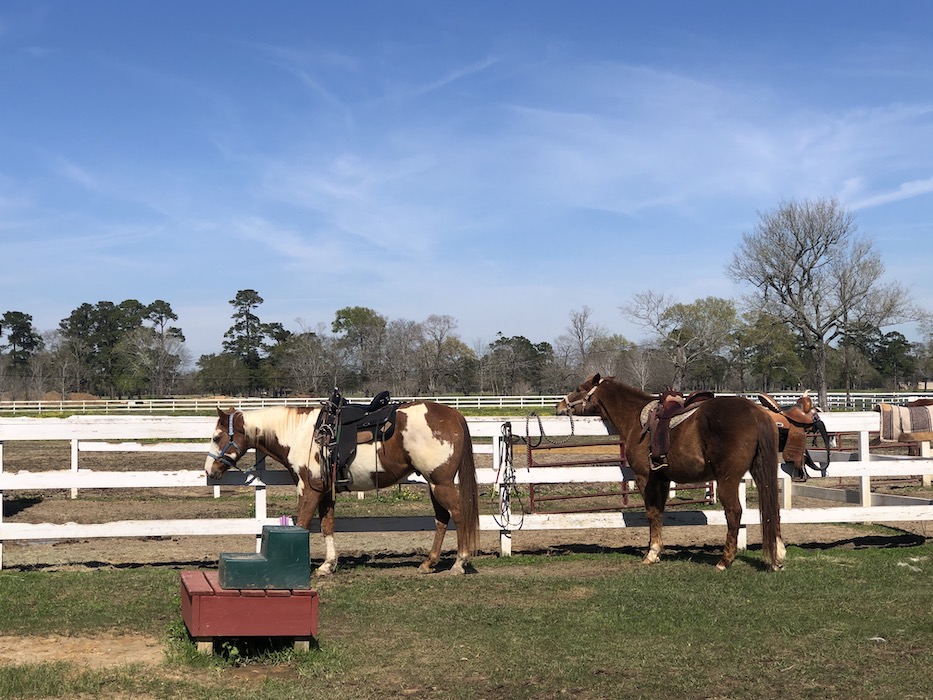 Take A Horseback Trail Ride at Tyrell Park Stables
While you're out at Cattail Marsh you may as well saddle up and take a horseback trail ride. This is Texas after all and if you're in Texas it would be wrong not to spend at least a little time on horseback.
The good folks at Tyrell Park Stables in Tyrell Park are more than happy to accommodate you.
After a brief lesson on how to make your horse go, turn, and stop you'll be given some treats to share with your horse before hopping up in the saddle.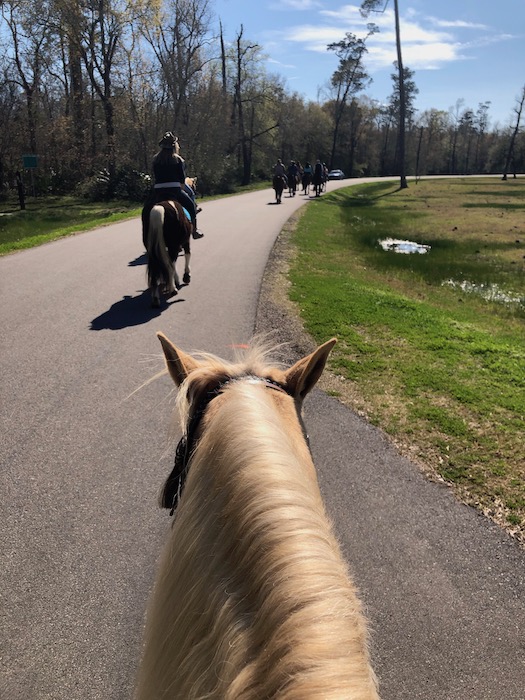 Once on horseback its time to head out. Fortunately, the horses are used to trail rides and they all just walk in a single file.
If your horse tries to veer off course or take lead, a gentle reminder that you're in charge is all they need to stay on track.
Rides last about an hour and it's a great way to see a different side of Beaumont, Texas.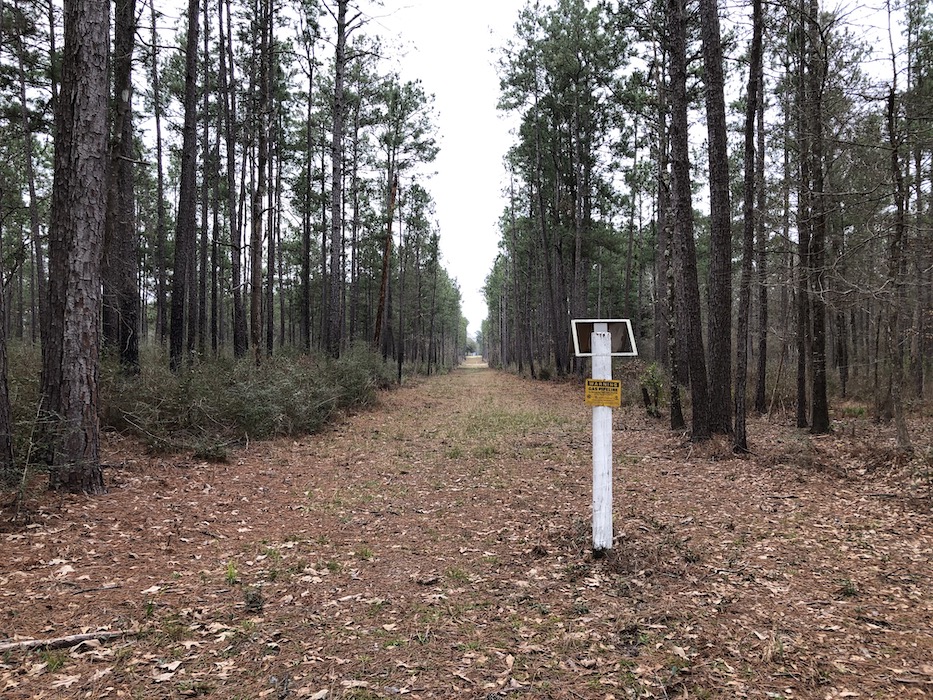 Search for Carnivorous Plants at Big Thicket National Park
Rounding out my visit to Beaumont was a visit to Big Thicket National Park where you'll find 4 of the 5 carnivorous plants found in the United States.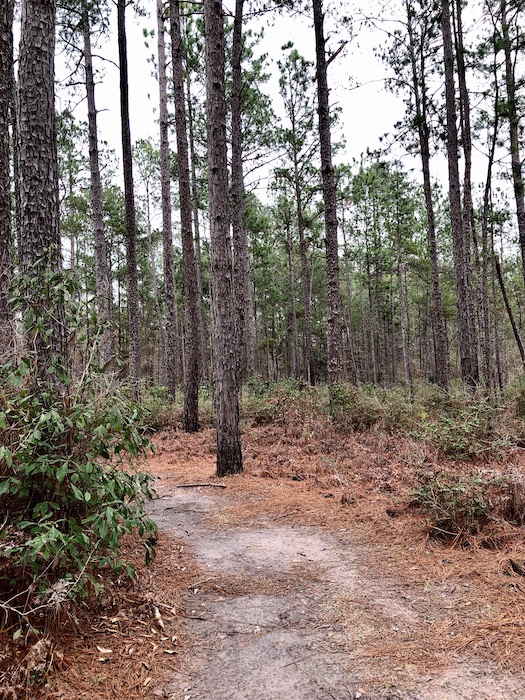 To be honest, I only knew of the Venus Fly Trap and wasn't aware there were others in the U.S.
Surprise, there are 4 others. All of which you can see in the wild at Big Thicket.
The carnivorous plants you'll find include:
Pitcher Plant
Sundews
Butterworts
Bladderwarts
In addition to carnivorous plants, you'll find a very diverse ecology. The park spans 15 different areas across 7 counties and includes 1000s of acres, multiple hiking trails, and even hunting opportunities.
We explored the Sundew Trail, about a mile north of the visitors center, with Ranger Halbrook,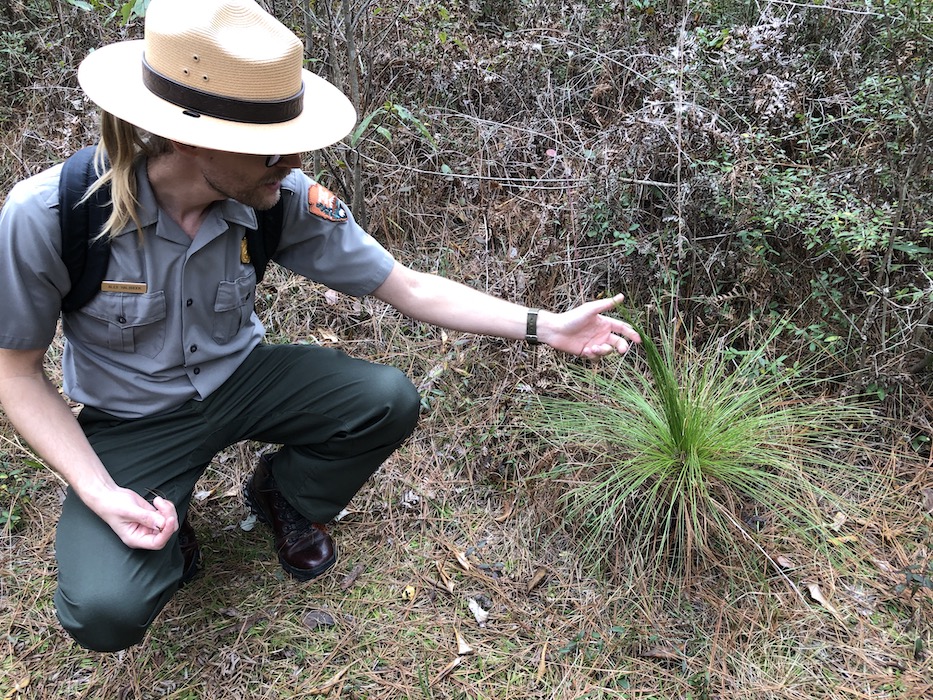 The trail is a very easy 1-mile loop stroll. Along the way, we learned about Long Leaf Pine Trees.
These pines were almost decimated from the area during the lumber boom, but have slowly been making a comeback.
Nature is so cool! Did you know that the Long Leaf Pine trees can survive forest fires and controlled burns when they are young saplings?
I thought the fire would destroy them, but, in fact, it makes them grow bigger and stronger because it gives them more access to sunlight.
During our guided hike we learned about snakes, yes, the park has many, and Ranger Halbrook showed us two of the four carnivorous plants. THAT was really cool!
Another very cool fact about this national park is that in addition to free guided hikes they also offer free guided kayak tours. Yes, free!!
The kayak, paddle, life vest, and ranger are all provided free of charge on a first-come, first-serve basis.
The kayak tours take you out to Village Creek or the Natchez River.
The kayak adventures generally last 4-6 hours (bring water, snacks, and sunscreen) and require a minimum of 6-8 people.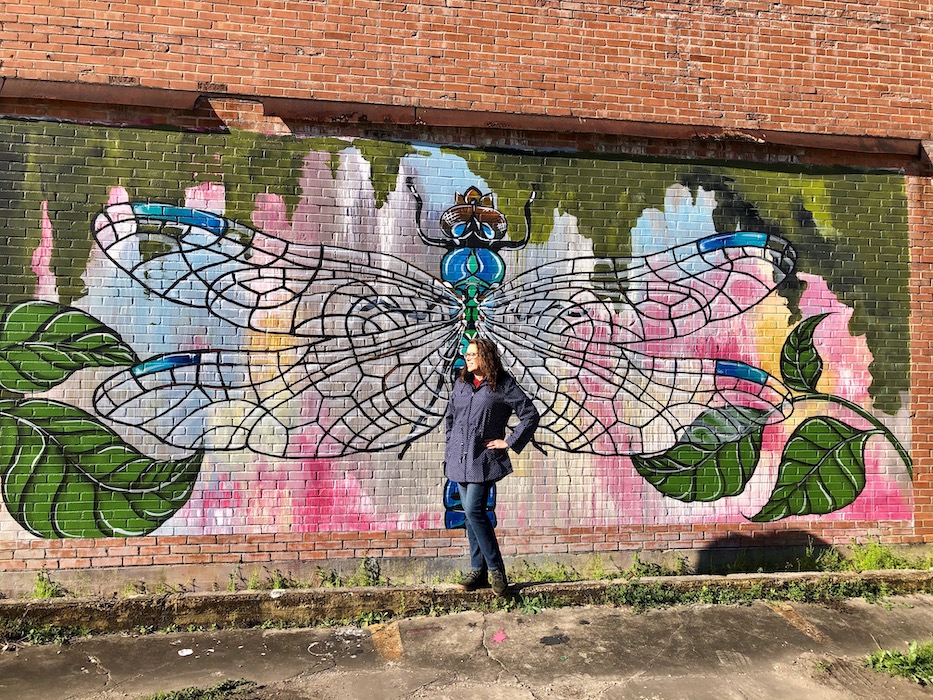 Look For Beaumont's Public Art
I'd be remiss if I didn't talk about the wonderful public art you can find in and around Beaumont.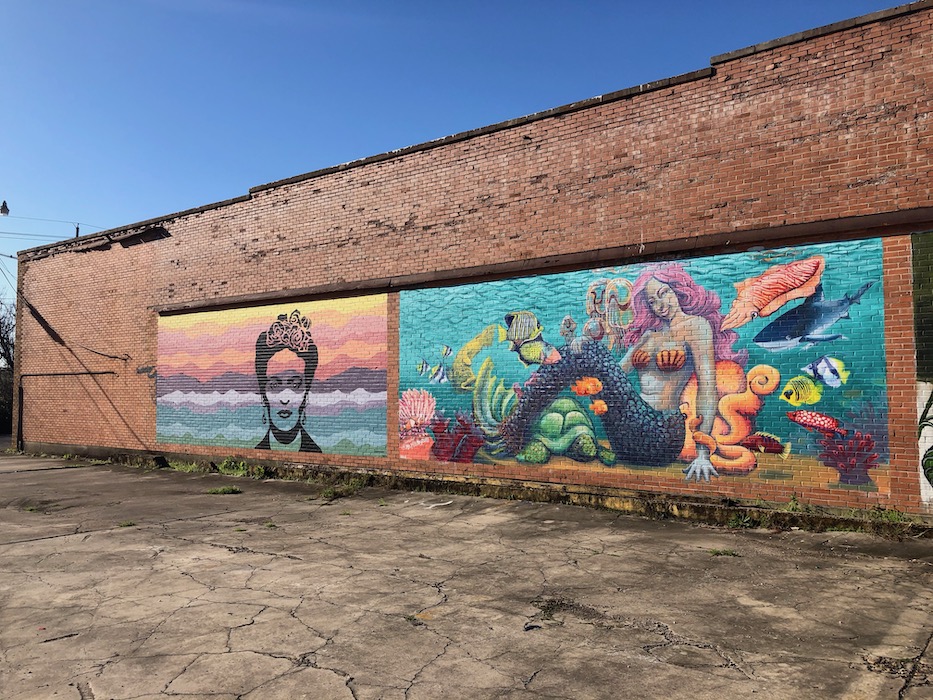 There are a number of fun murals that just scream for a selfie or at least a photograph.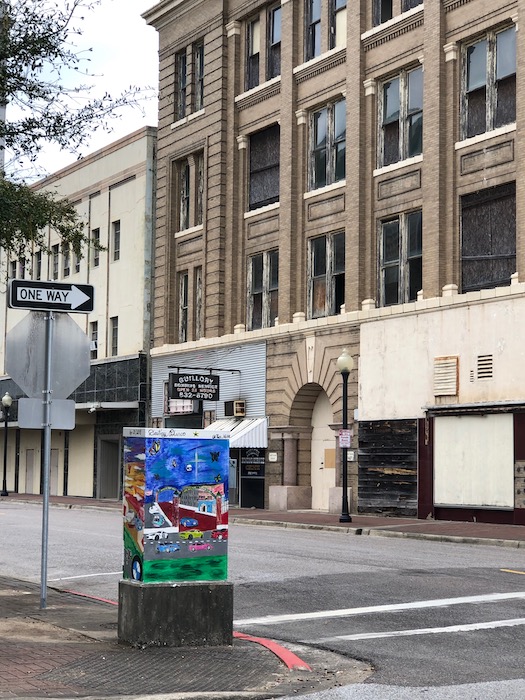 Painted utility boxes and public sculptures abound.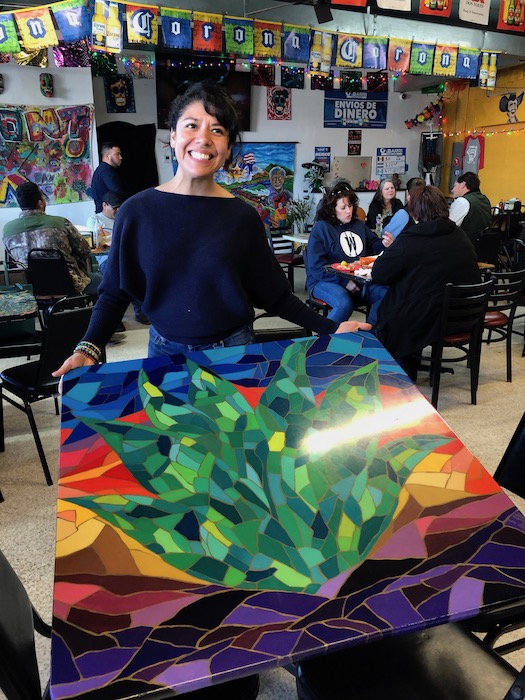 I was fortunate to meet local artist Ines Alvidres, during my time in Beaumont. We chatted over lunch at Tacos La Bamba (more on that epic food later.)
She shared how she started her art career and how she got to where she is today. Ines is one of the most beautiful souls I've met and a very talented artist.
When you visit La Bamba you can see her artwork on one of the tables. Once I knew her artwork I was able to easily spot it around town. I tried to convince her to offer small prints so travelers could bring her artwork home with them.
Hopefully, when I visit next I'll be packing an Ines Alvidres print in my suitcase to bring home.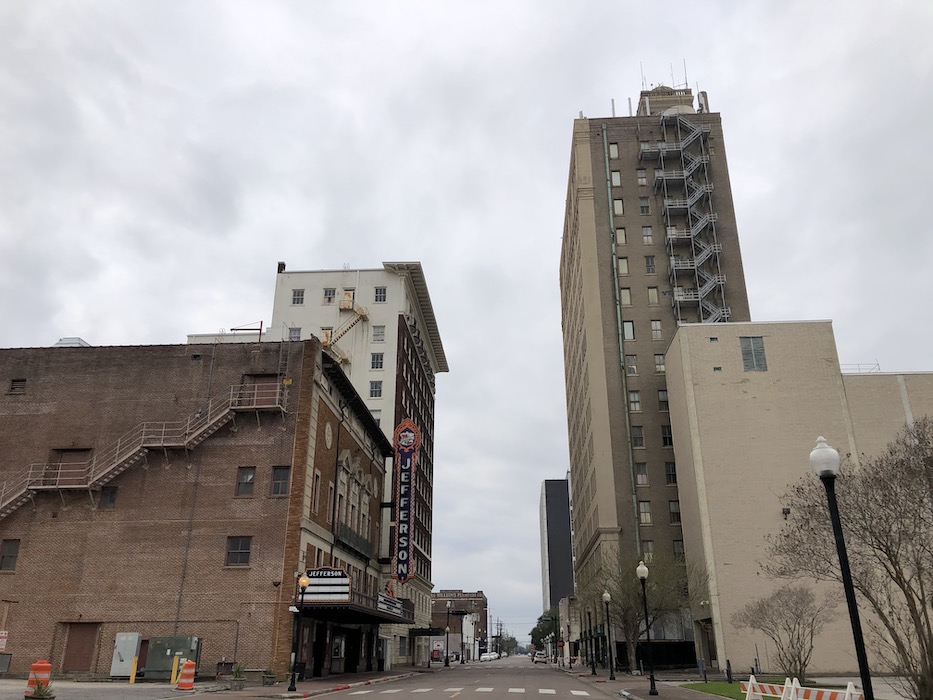 What You Need To Know Before You Go to Beaumont TX
Beaumont is a very affordable destination.
Restaurants, attractions, and hotels are all friendly to your wallet and won't require you to take out a second mortgage.
In fact, many of the museums and attractions are free.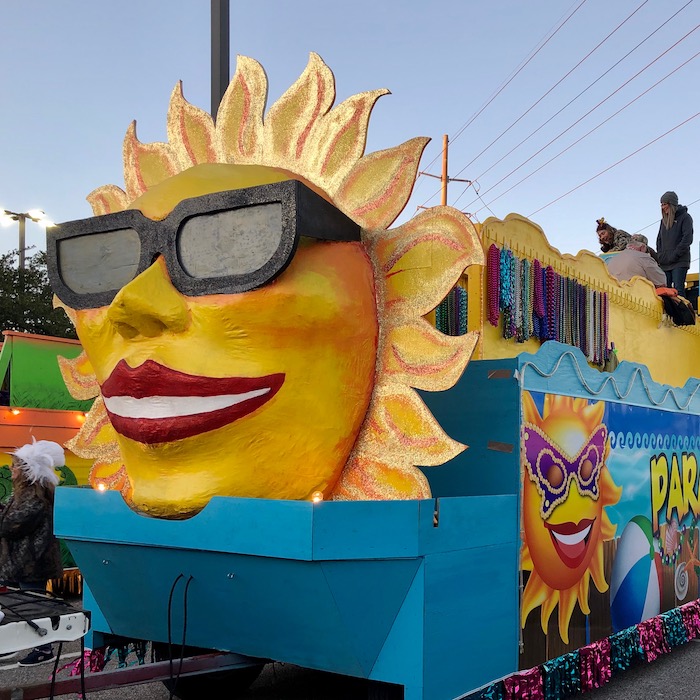 If you want to go during Mardi Gras (highly recommend) be sure to check out my Mardi Gras in Beaumont guide.
Additionally, if you are traveling with children be sure to read Adventure Mom's post about Family-Friendly Things To Do in Beaumont, TX
Pin Things To Do Outside in Beaumont To Pinterest