Please welcome the beautiful Jennifer Oxenford to the blog today and she shares her knowledge of Philadelphia with us.
There are soooo many things I love about Philadelphia – the history, the food, the culture, but truly one of the greatest things about Philly is how very kid-friendly this town is for locals and tourists alike. It's a fabulous family friendly town and I'm always thrilled when people ask me for suggestions of places to go and things to do with kids because there's just no shortage of really cool options for the whole family. Here are my top spots for tots (and the parents who love then) when visiting Philly.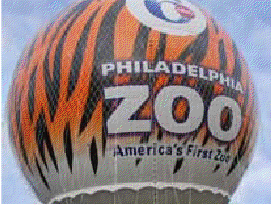 (credit: The Philadelphia Zoo)
The Philadelphia Zoo (http://www.philadelphiazoo.org/)
The Nation's Oldest Zoo is right here in Philadelphia and each year the Philadelphia Zoo just keeps getting better and better. This 42-acre Victorian garden is also home to more than 1,300 animals. In addition to wonderful exhibits like Big Cat Falls and the new McNeil Avian Center, kids can ride a carousel, take a train-ride, visit the petting zoo or if it's not too windy, head up in the Zoo balloon for the best view of the city.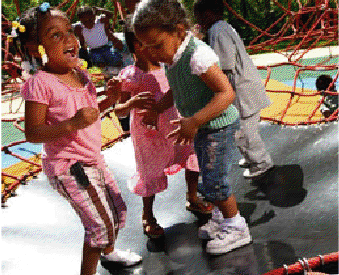 (credit: SMITH)
SMITH The Kids' Playplace in the Park (http://smithkidsplayplace.org/)
One of the best kept secrets in Philly, SMITH The Kids' Playplace in the Park and its newly renovated outdoor playground offers 6 acres of fun for kids aged 10 and under. And if the weather isn't good, no worries because the three stories inside in the 24,000 square foot Playhouse are just as much fun with toys, cars, bikes, trains and so much more. And of course your tot will delight in taking a ride on the Giant Wooden Slide again and again (and again…) but the best part is, it's all free with a donation. Now, that's a phillyfun deal you can't beat! Don't forget to pack a picnic lunch and blanket to have an al fresco lunch on the front lawn. A few final notes – don't go on a Monday (it's closed!) Note: SMITH's outdoor playgrounds are open through Dec. 31st and closed for the season until April 1, 2013.
(credit: Historic Philadelphia)
 Franklin Square (http://historicphiladelphia.org/day/franklin-square/)
Head on over to Franklin Square for some great outdoor fun in a historical setting. One of Philly's five original squares, Franklin Square is the only one dedicated to kids with two great playgrounds, Philadelphia themed-mini golf, the Philadelphia Park Liberty carousel and more. Plus, grab a burger and a shake at Square Burger, Philadelphia restaurant guru Stephen Starr's take on a burger stand for the masses.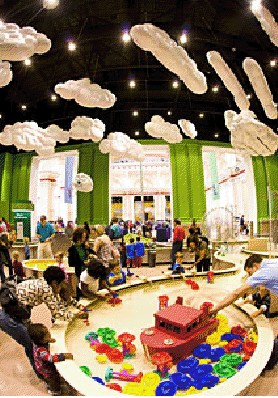 (credit: Please Touch Museum)
 There are so many amazing museums to see in Philly but if you have small children, the Please Touch Museum (http://www.pleasetouchmuseum.org/) in its new home in the beautiful Memorial Hall in Fairmount Park is simply not to be missed. The Please Touch Museum was the first museum in the nation whose target audience was families with children seven and under. Kids can spend hours and hours in here (trust me, I've had to pull my daughter kicking and screaming from there as they were closing the place up many a time). The Please Touch Museum has six interactive exhibit zones across 38,000 square feet plus a carousel, traveling exhibits plus a pretty respectable lunch cafeteria with decent food for adults and healthy options for kids.
Hope you and your kiddies enjoy your visit to our great city of Philadelphia!!
Jennifer Oxenford is a mother of two and the founder of phillyfun4kids www.phillyfun4kids.com your place to find free and mostly free things to do with your kids in and around this great city of motherly love. To find more great Philly area attractions download the FREE phillyfun4kids app for iPhone in the iTunes App Store at http://www.bit.ly/TH1tat You can also follow phillyfun4kids on twitter at @phillyfun4kids and facebook at www.facebook.com/phillyfun4kids