It's no secret that I have a love affair for all things southern with food hit the top two things I love. For those wondering, the weather is number 1. So when I saw the lovely Pam Wattenberger and her daughter, Brittany, had a southern air fryer cookbook I couldn't wait to get my hands on a copy.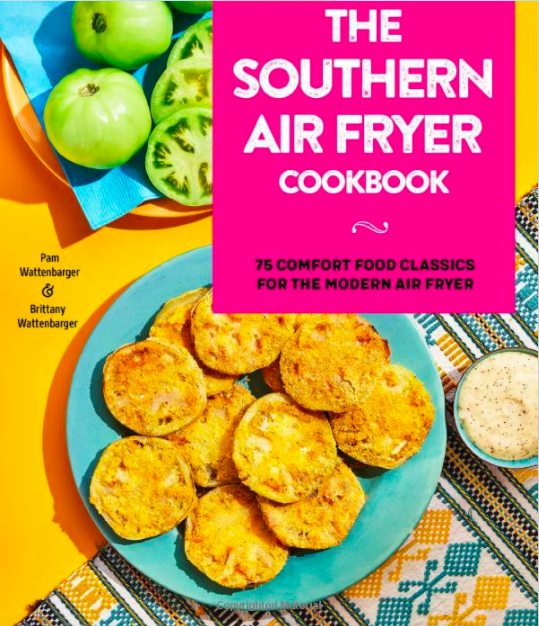 In addition to loving southern food, an air fryer is one of my most used kitchen appliances. We use it for everything and recently upgraded to a Ninja Foodie 11-in-1 6.5 quart which is an instant pot and air fryer in one. Pretty sure I'll never turn on my stove again.
The Southern Air Fryer Cookbook has all the chapters you'd expect from down-home breakfast to veggies to snacks to beef, pork, and chicken dishes. Of course, they didn't forget dessert.

Now, most of y'all might know that southern cooking usually involves all kinds of fat and calories that are best not passing my lips. However, this cookbook shows how to keep the goodness and make it more friendly for those of us watching what we eat.
I knew I would love this book when they share how to make bacon right away on page 3. These are my people!

A misconception of air fryers is that you don't use oil when you cook in them. You still need to use oil, just not as much. A spritz or two will do ya and the book shows what oils are best for the different dishes. I'm actually printing that page and putting on the fridge for quick reference.
I think the first recipe that I'll try is the fried green tomatoes. Lord knows it looks like I'll have lots of green tomatoes to pick in the garden. BBQ Pulled Pork Sandwiches are a close second. I actually plan to make both with my new Foodie as soon as it arrives.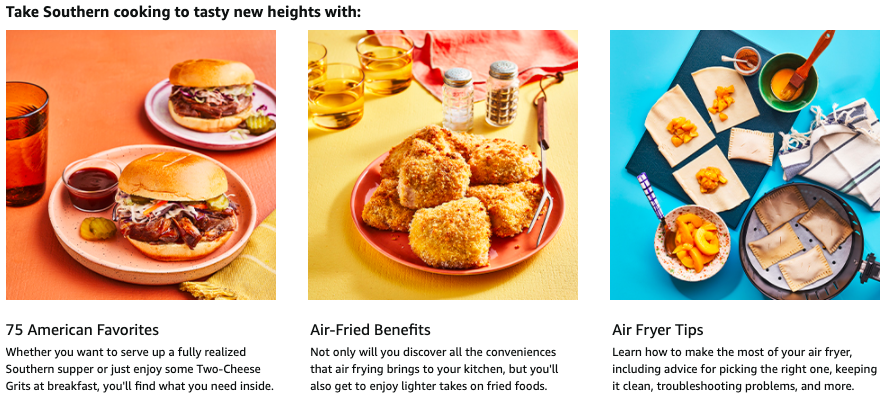 The recipes are easy to follow and use ingredients that most of us probably have in our house. I hate having to run to the store to buy ingredients for one recipe. Pam and Brittany use ingredients that you'll find at any grocery store.
If you're looking for more ways to use your air fryer you can't go wrong with the Southern Air Fryer Cookbook.