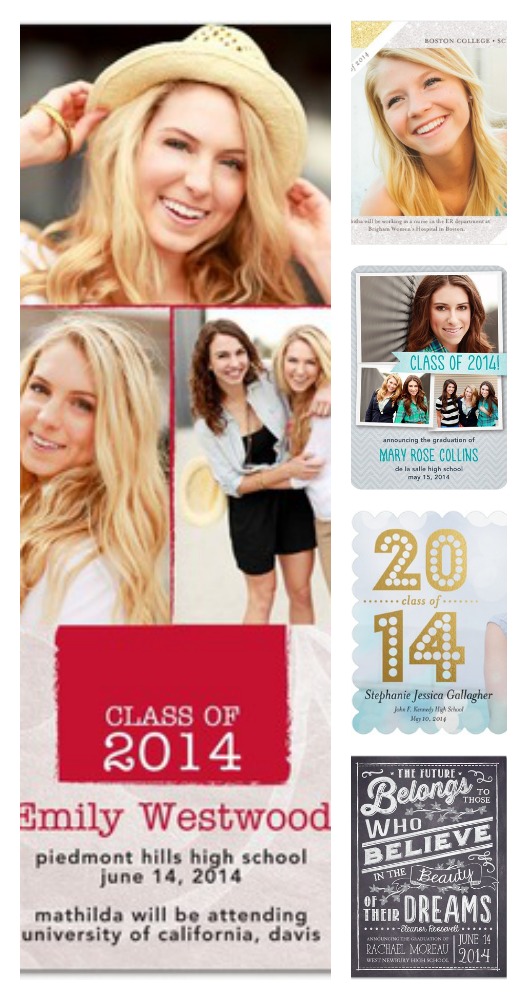 I can't believe it, but my baby is graduating from high school. She has been home schooled for the past 3 years, but the excitement about high school graduation is still the same. When Dylan graduated we had a small family dinner and didn't throw a big party. We will probably do the same with Em and send extended family and friends high school graduation announcements.

There are so many places to order announcements online. It can be a bit overwhelming deciding where to shop, but after some debated we decided to work with Tiny Prints. They are a premium online stationary brand and one that I've heard about across social media. After reviewing their site I knew they would be the perfect place to shop.
Tiny Prints has beautiful trend-forward designs and a fabulous selection of styles, fonts, colors and papers for announcements, invitations, thank you cards and more. Best of all they had cards that fit Em's personality.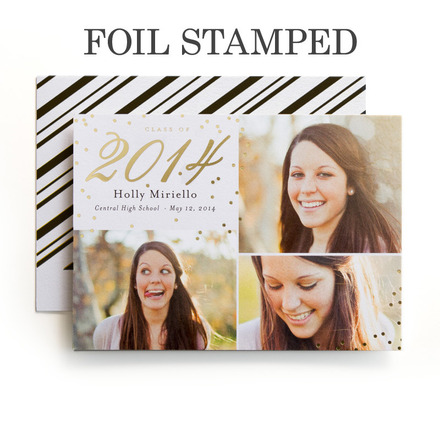 They just released an entire line of hand stamped foil designs that are so pretty. Multiple images on a card are a nice option and the foil stamping is just classy.
I really liked the scalloped edges and layout of this card, but Em wasn't a big fan.
Another multiple image card with a trendy and fun background. Em liked, but didn't love this card. She found her favorite card and there was no changing her mind.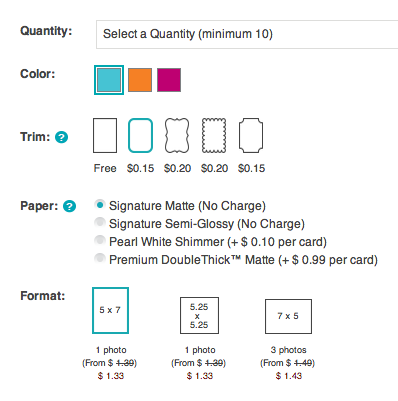 Before I share her card I have to let you know that customizing a card is so easy with Tiny Prints. Basically just click and changes are made right before your eyes so you can actually see what the card will look like. Trim, format, paper, color, and fonts can all be customized.
Another nice feature is that Tiny Prints is set up to make photo adjustments after you upload the image. By the way, choosing the image might have been the hardest part of this process. If you have a teen girl you know EXACTLY what I'm talking about.
So, what did we end up with? Probably one of the best cards ever. What do you think?
We are completely in love with this card. Everything came together to create a card that shows her personality and has just a splash of color. I can't wait for these to arrive. I know they will be the standard I expect from a premium brand. Love, love, love. her high school graduation announcements.
Note…Tiny Prints offers an entire line of announcements, invitations, stationary and more for every life milestone. Be sure to stop over and see what they can do for you.