This post is sponsored by RxSaver by RetailMeNot and includes tracking links. For more information about tracking links and how to opt out, please visit All About Do Not Track prior to clicking any links found in this post.
Dealing with my mom's health the last four years has been an educational and very enlightening process in all things medical.
From doctors to insurance companies, to prescription drugs, to more surgeries and therapies than we knew how to schedule and juggle.
One thing during the past years that was so frustrating was the cost of her prescription meds.
Honestly, if you've ever filled a script at the pharmacies you know its a "hold your breath until you hear the price" kind of experience.
I've dreaded it every time I've had to get a new script filled for mom.
Would we be able to afford it? Would it be way too expensive? Would I have to track a doctor back down to ask for a different med that would be cheaper but perhaps do the same thing? It can all be quite exhausting.
That was until I learned about RxSaver by RetailMeNot.
What Is RxSaver?
I've used RetailMeNot for years to save money on everyday purchases and travel so turning to their RxSaver service to find savings on prescription drugs feels like a natural fit.
And, get this, it's so incredibly easy to search for the lowest prescription price. Simply visit RxSaver.com, use the widget below or, and this is my favorite, download the FREE RxSaver app, and start saving on your prescriptions immediately.
How Does RxSaver Work?
Simply input the name of the medicine in the widget or on the site and click search. RxSaver will come back with a list of pharmacies in your area and the current prices.
Change the milligrams or number of pills in the bottle in the appropriate fields to get more accurate pricing.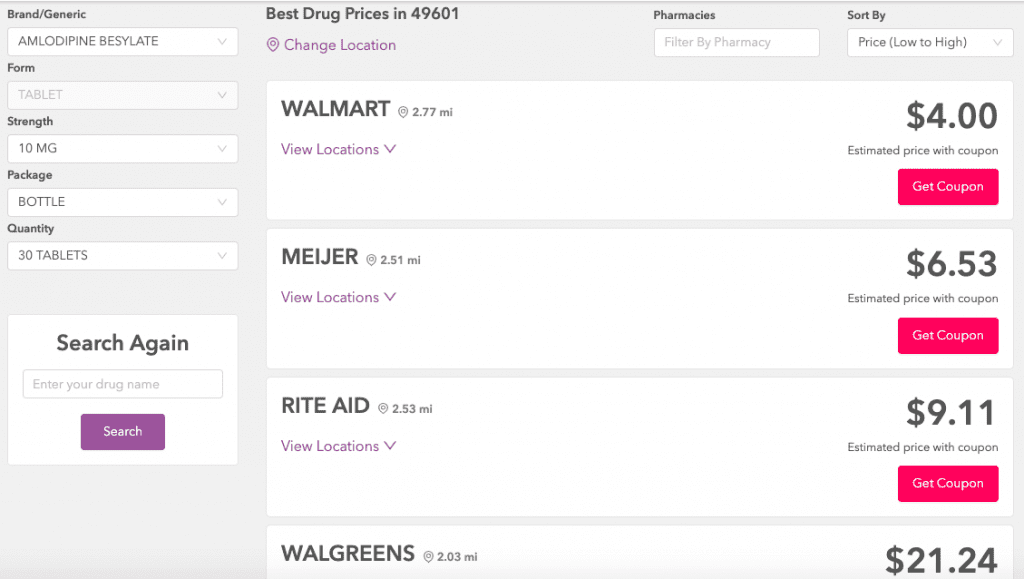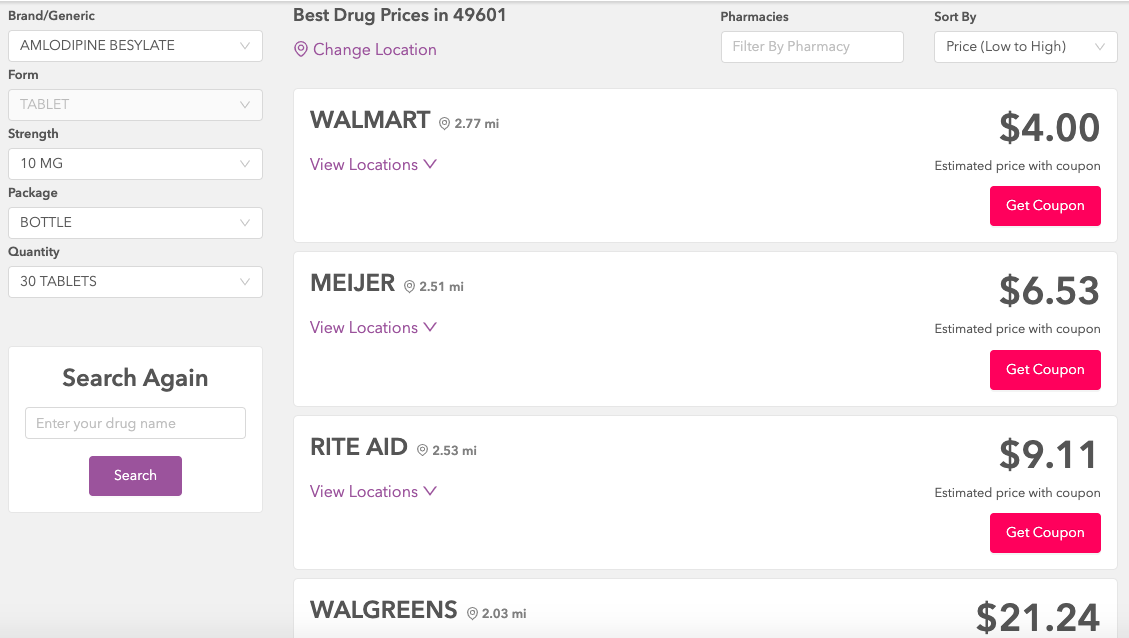 The difference in pharmacies is significant. Seriously, check out the difference for one of mom's meds. From $4 to $21+!!
From the list simply click "Get Coupon" next to the price and print or save a digital copy of the coupon and simply show it to the pharmacy when you fill your prescription.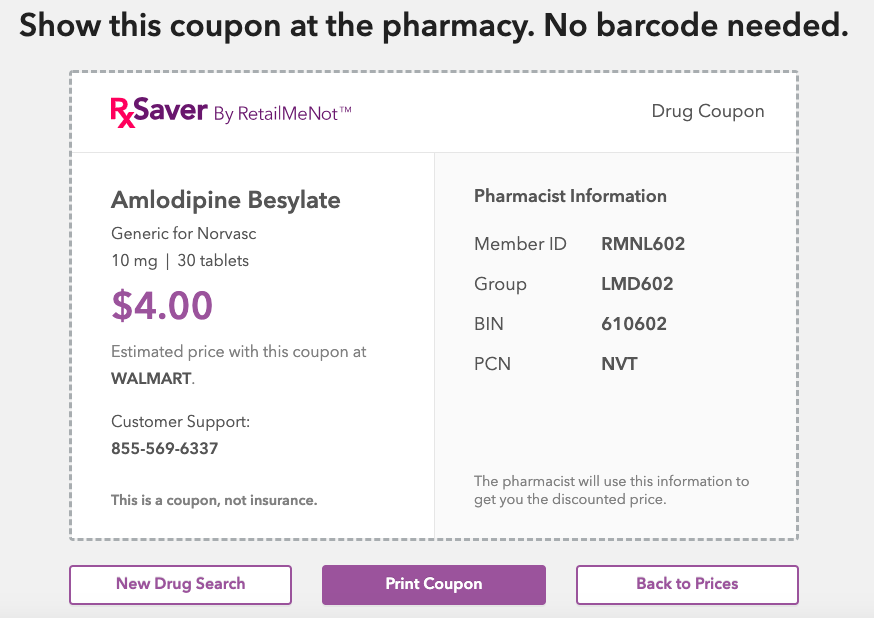 Regardless if you have insurance or not you can use RxSaver to find the best price on your meds, up to 80% off based on cash price.
What Does RxSaver Cost?
RxSaver doesn't cost a thing, doesn't ask for any personal information or ask you to sign up for a membership, it simply shows you the best place to save money.
Take control back on what you are paying for prescription drugs and ease the financial worry by checking the cost of the med before walking into the pharmacy.
RxSaver lets you easily search for your med, find the best price option for your family, click the coupon and save.
We are so grateful to have found RxSaver so that we can focus on more important tasks like helping mom transition back home and get back to doing the things she loves.
Pin RxSaver to Pinterest