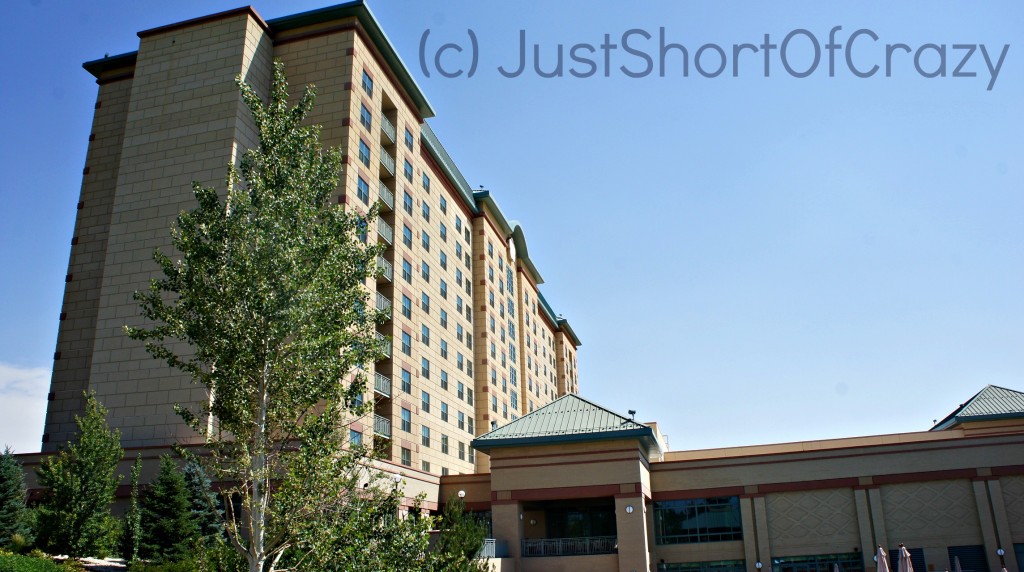 I spent a week in the greater Denver area recently seeing and doing as much as possible. Towards the end of the trip I was more than ready for some R&R. Thank goodness the Omni Resort came to my rescue and pampered me for two nights at their Omni Interlocken Resort in Broomfield, CO; nestled between Denver and Boulder with a great view of the Rocky Mountains.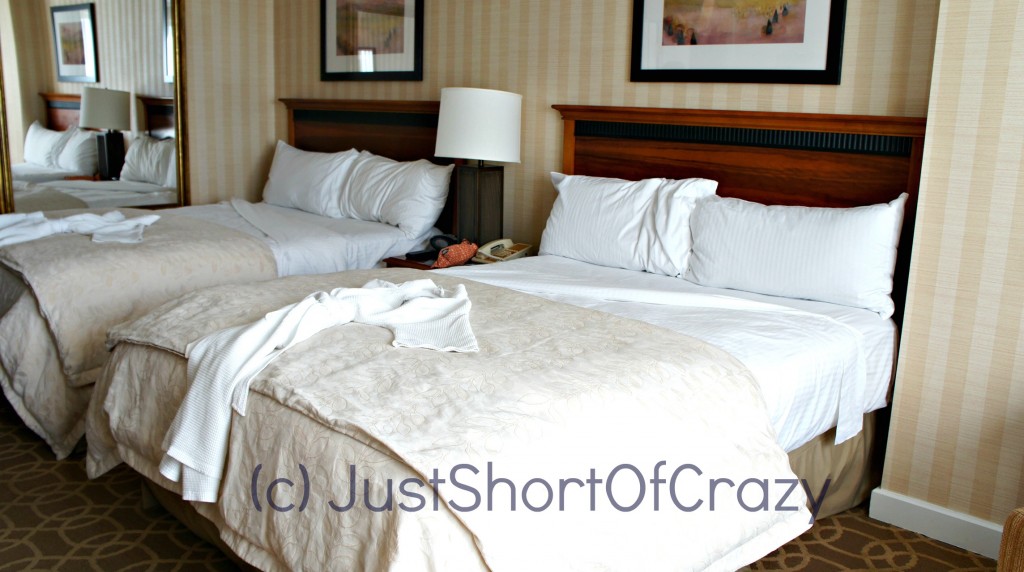 The guest rooms are divine with luxurious bedding, soft comfy pillows, and mattresses that demand a good nights rest. I wanted to stay in my room and never leave, but the Resort is set on over 300+ acres so there was too much exploring to be done to stay in my cushy room.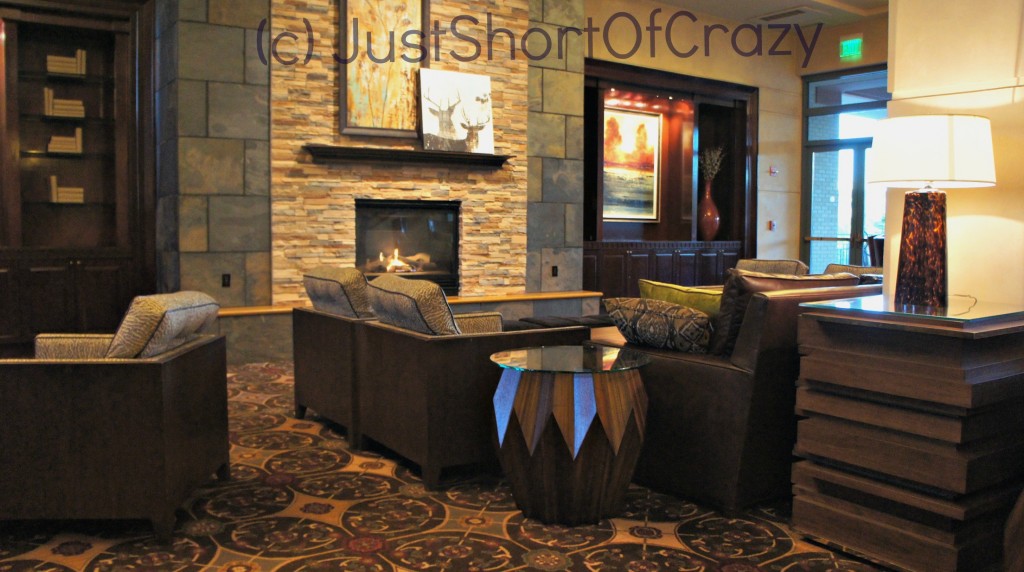 The hotel lobby's entrance flooring is made from native rock, there is a "western" color theme throughout the lobby and hotel, and a relaxing lodge feel in the lobby sitting area. Free wi-fi is also available in the lobby which is the perfect excuse to grab a beer from the Tap Room (right next door) and enjoy your drink in the lobby while you work or catch up on emails.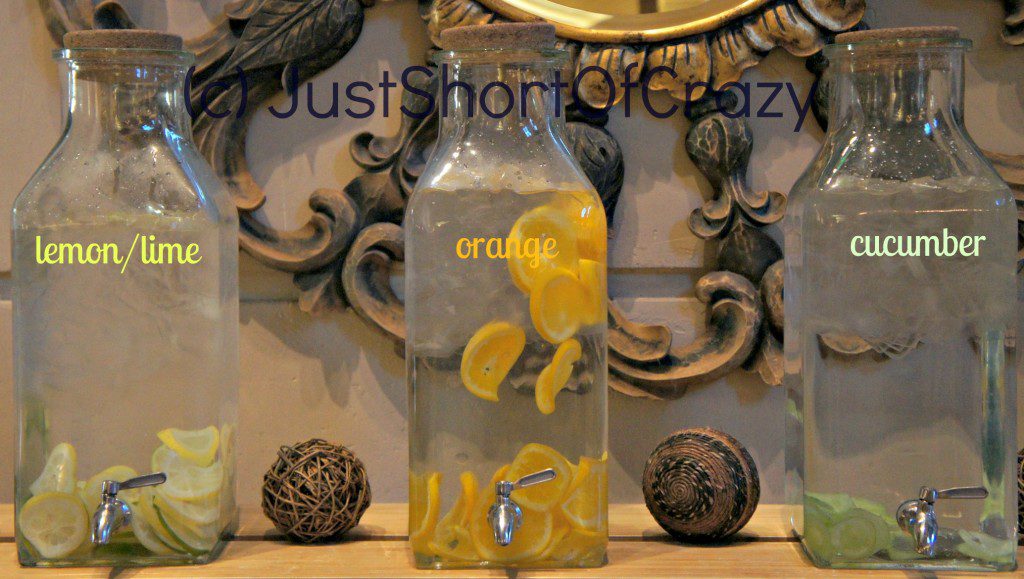 A nice little perk in the lobby are these three lovely coolers filled with fruit infused water. When you go you must try the orange water. It is delicious, refreshing and ice cold! I'm going to start making this at home.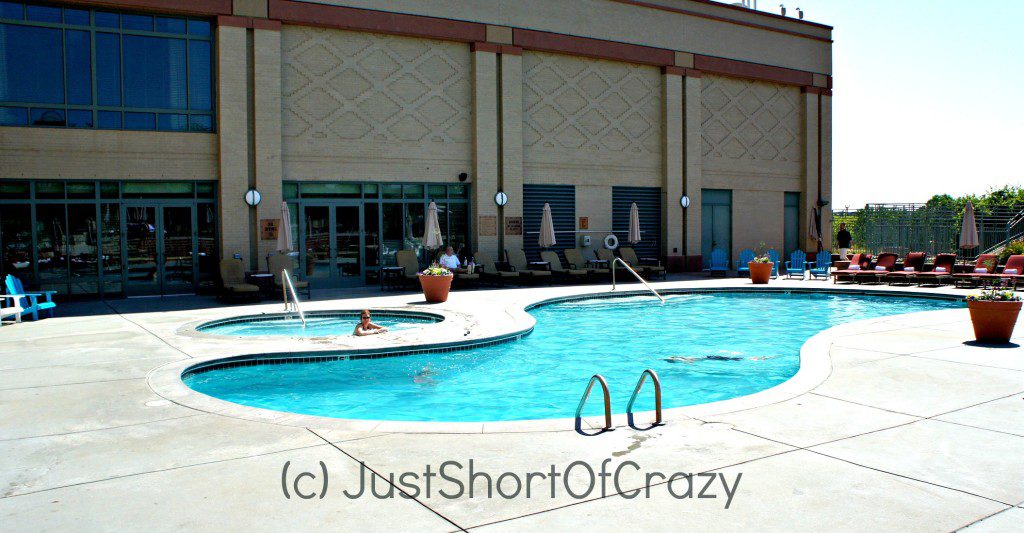 There are two pools; one upper and one lower. The pool area boasts a bar that serves drinks and snacks as well as a small store in case you've forgotten your sunscreen or sunhat. The lower pool has a heated patio surrounding it so guests visiting in the Winter can still enjoy the heated pool.
Bikes and helmets are also available for guest use. There are trails from the resort for guests ride bikes beyond the resort area. There is a great shopping center about a mile from the hotel that would be fun to ride bikes to if its not too hot outside. Just a word of warning: TO the shopping center is downhill so you know what that means coming back, right?? You're going to have to go UP hill.
In addition to the wonderful ammenities at the Omni Resort there is also a weekly fun family program called Dive-In Movies shown at the outdoor swimming pools on Friday and Saturday evenings. You can relax poolside or inside the pool and enjoy popcorn while watching a family-friendly movie on the big screen. (Just a note, I don't recommend eating popcorn in the pool–lol) The summer kids program is available from Memorial Day to Labor Day.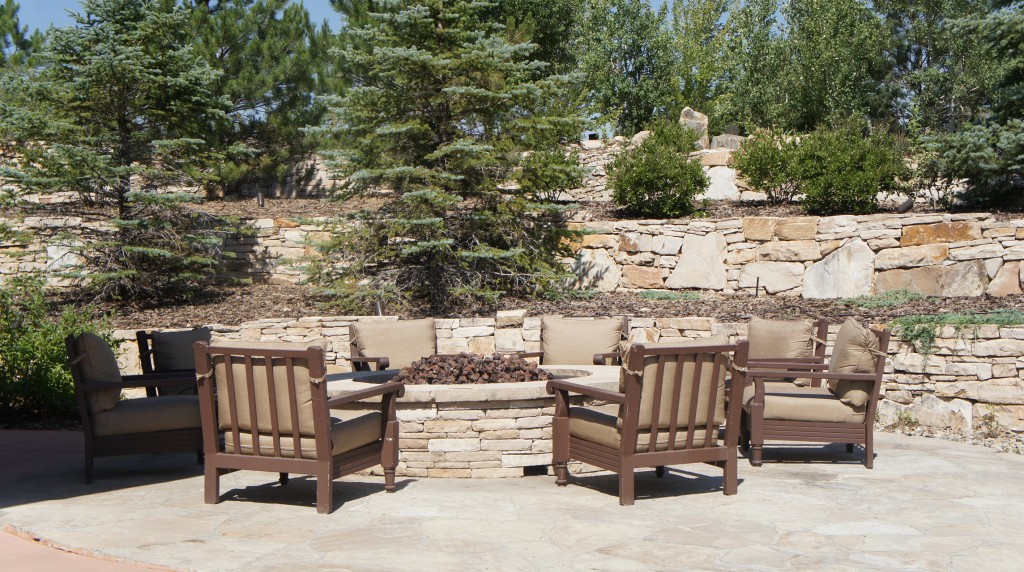 One of my favorite areas of the resort is the seating around the fire pit. Perfect for visiting with friends and enjoying an evening cocktail.
I had a wonderful experience at the Omni Interlocken resort and, after my experience, I think that every vacation should end with a night or two at a lush resort so that you arrive home feeling refreshed and ready to jump back into daily life.
Happy Travels,
Deb