Emma and I were talking about feeling confident the other day. She was wondering what it takes to feel more confident and how we can show that confidence in our everyday life. We discussed if confidence was simply a state of mind, the clothes you wear, your style of hair or the car you drive. Maybe a combination of everything.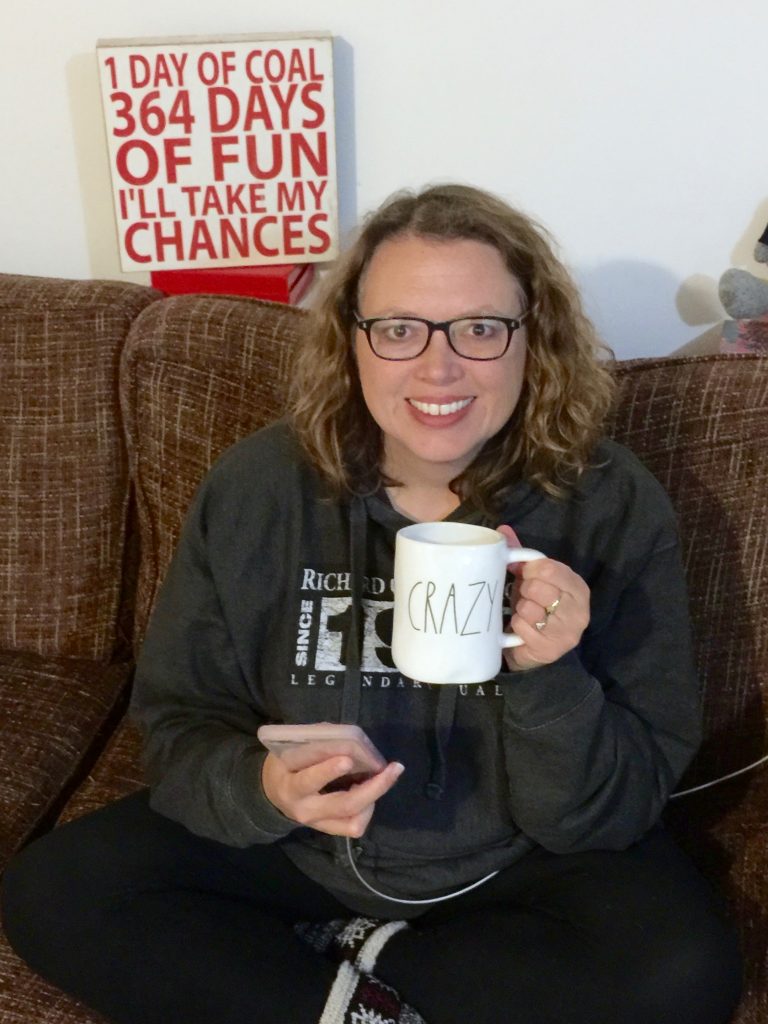 As we chatted I told her that I definitely feel more confident when I climb out of my jammies and actually get dressed for work. Yes, I could work in my pj's all day, but that doesn't portray the kind of attitude I want to send to clients.
However, if my hair and makeup are done and my work clothes are on my confidence takes a giant boost.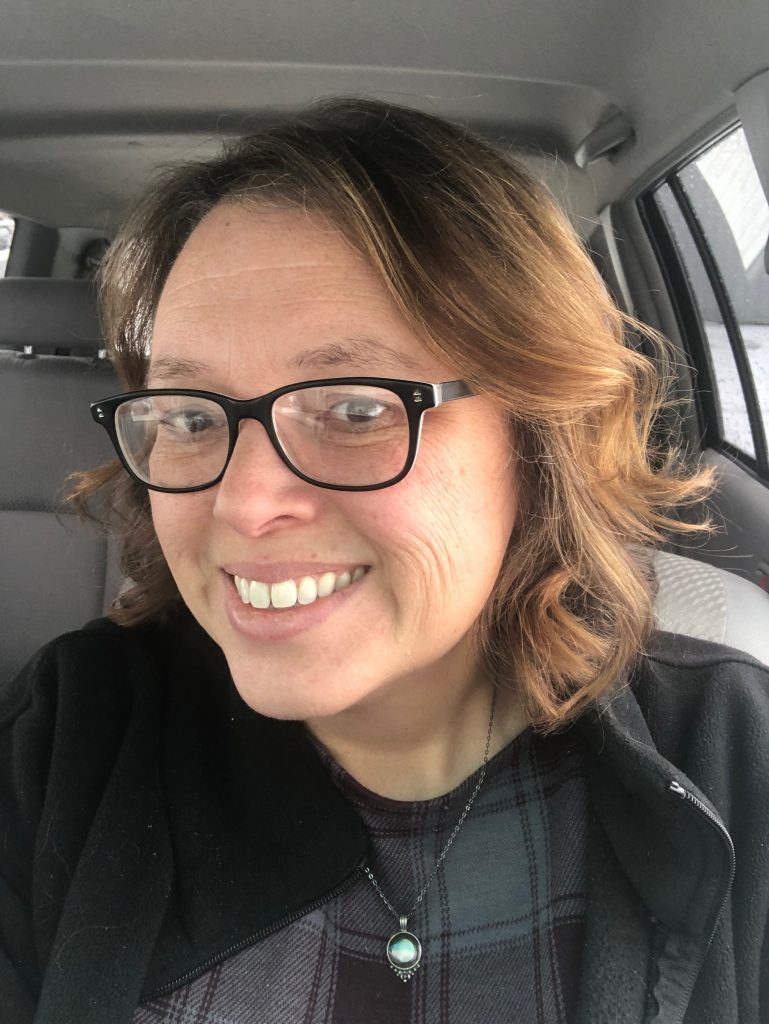 I did tell her that there is one thing that always gives me confidence regardless if I'm in pj's or my work clothes and that is a brilliant, white smile.
Years of coffee and red wine drinking has definitely diminished the white brilliance on my teeth. I've tried a smattering of whitening kinds of toothpaste to no avail and a whitening system through my dentist is far outside the means of this travel writer. I figured I'd just have to deal with it and chalked it up to age.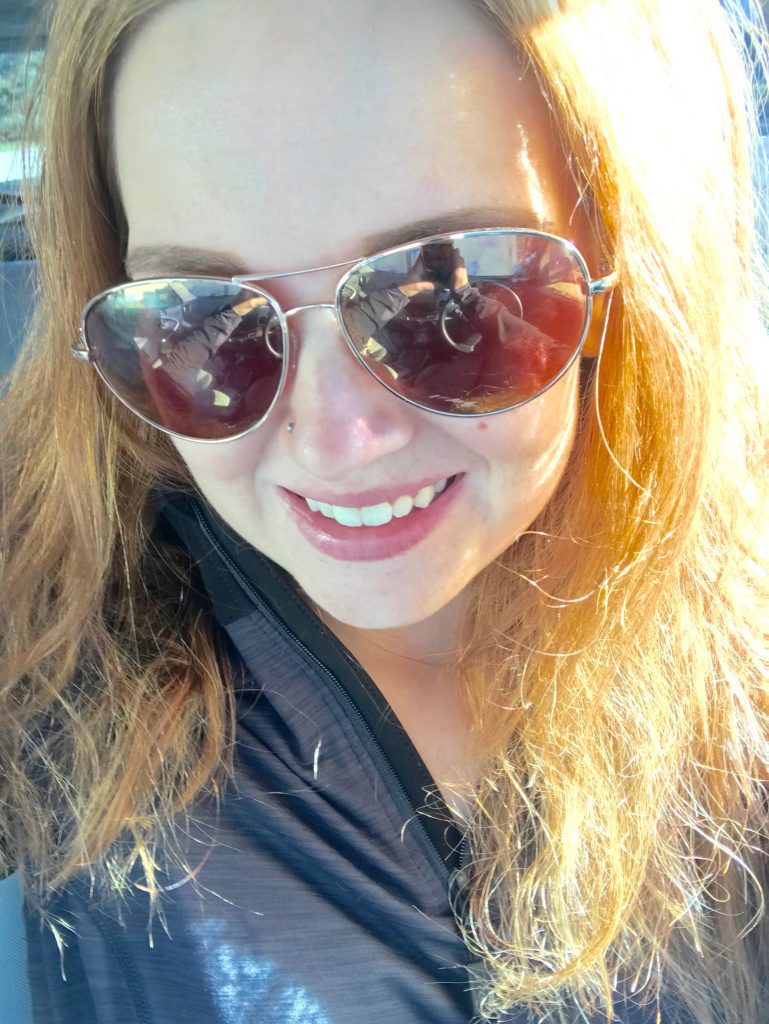 Emma, however, was struggling with the same thing and she doesn't have coffee or wine to blame. Maybe genetics is the issue, we're not sure, but her smile hasn't been as white as she'd like either.
Together, we decided to give Smile Brilliant a try and see if it could turn our teeth whiter and brighter for a fraction of what it would cost through the dentist.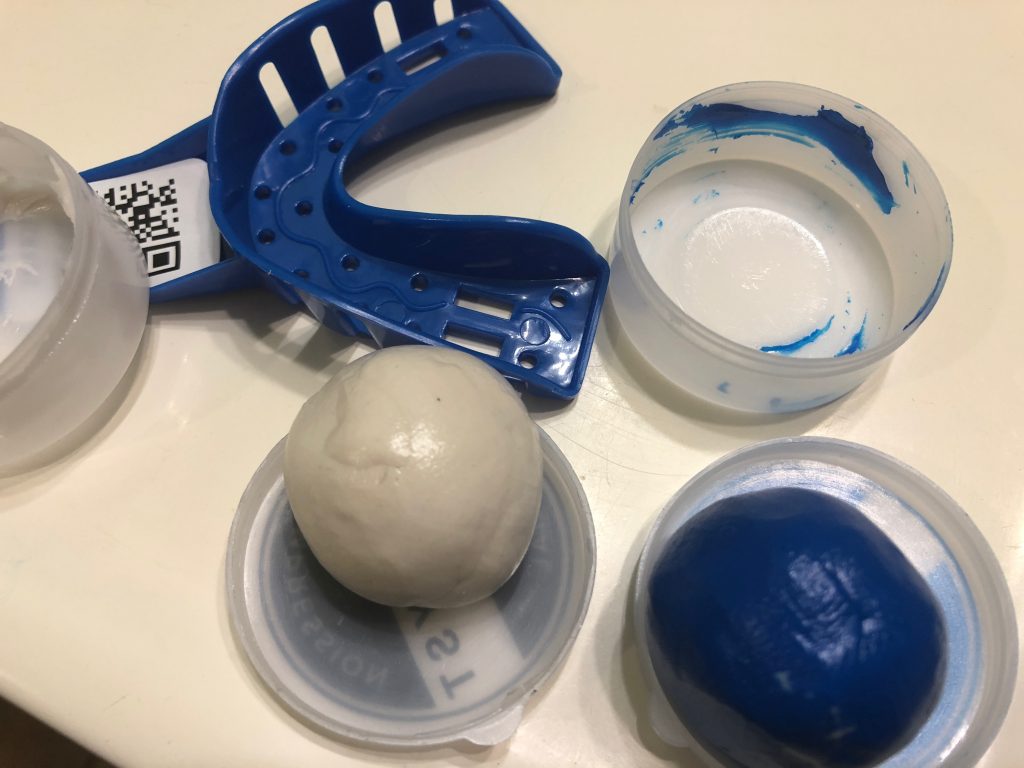 Note: Smile Brilliant provided teeth whitening kits for our review. All thoughts and opinions are are own.
What is Smile Brilliant?
Smile Brilliant is an affordable, at-home teeth whitening kit. When the kit arrives you take teeth impressions, send them into the lab and receive teeth forms back.
Simply place whitening gel in the forms, pop in your mouth for a couple hours each night and your teeth will take on that bright white shine we all want.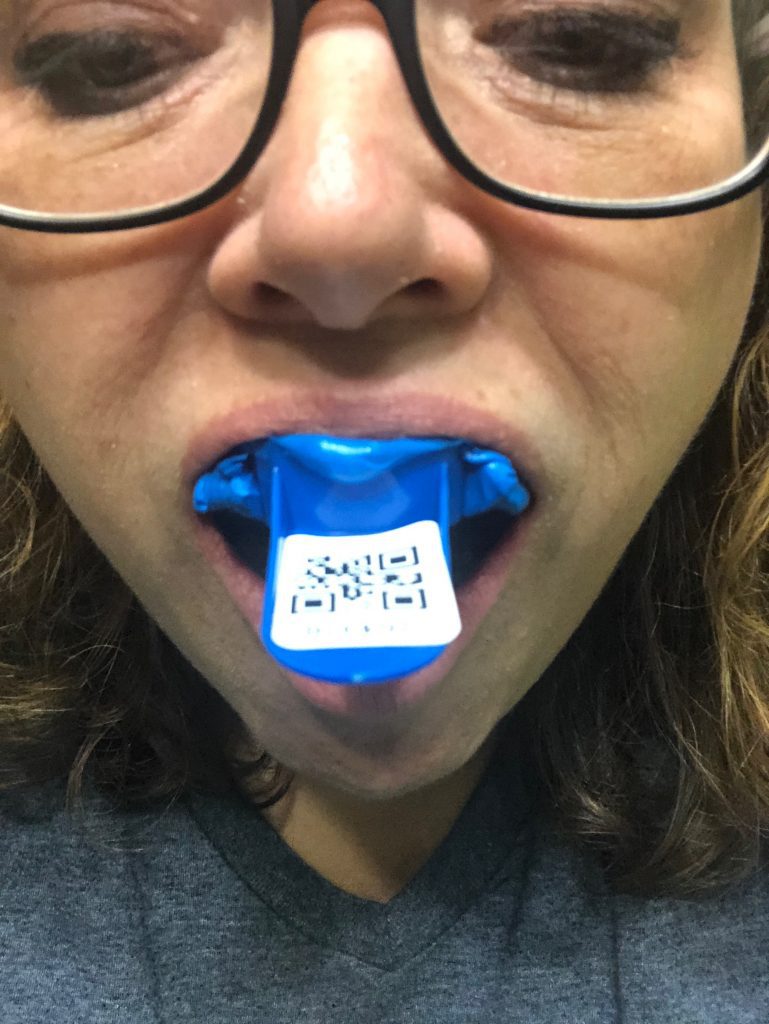 Wait, Is It Hard To Do The Impressions?
The impressions were a lot easier to make than I originally thought. Simply fill the tray with the provided putty place tray in mouth and press teeth in the middle. Leave in until set. Easy, peasy. Let the impressions dry overnight, place in mailer and ship to the lab.
How Long Should I Whiten?
Most people need 7-14 applications to completely remove all stains from their teeth. Start with applications of 45 minutes. If your teeth feel comfortable, you can slowly increase to 3 hours. If you have sensitive teeth, stick with shorter sessions and whiten every other day. Always complete a desensitizing gel session for 20 minutes after each whitening session.
BEFORE SMILE BRILLIANT–Deb

AFTER SMILE BRILLIANT–Deb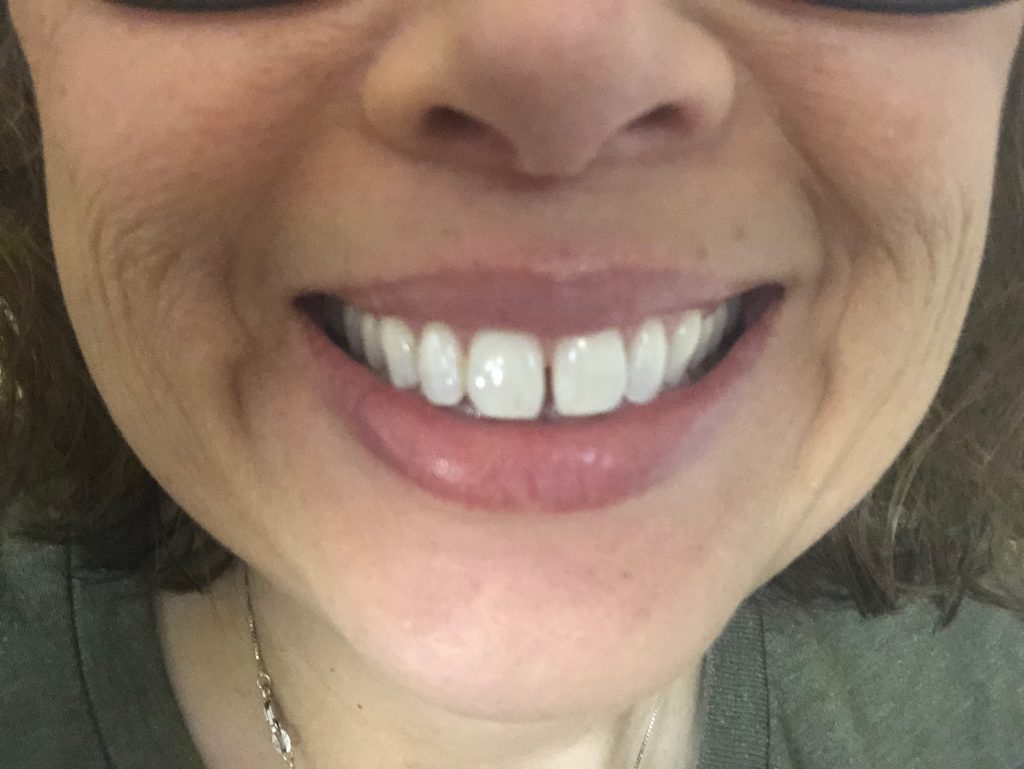 Consistency is important to achieve the best results!
Now, I missed a day here or there but tried for a minimum of two hours for each treatment. I did use the desensitizing gel after each session to keep my teeth sensitivity down.
I started treatments around 7:30 p.m. or 8:00 p.m. each night and by the time I hit my pillow at night my treatment was done.
Emma, on the other hand, struggled a bit more to use her whitening treatments regularly. She works two jobs plus goes to school. One of her jobs is at a bar that requires late nights. Using her whitening trays at night wasn't as easy so she would switch between night and morning use with skipped days in between.
BEFORE SMILE BRILLIANT–Emma

AFTER SMILE BRILLIANT–Emma

How To Use The Whitening + Desensitizing Gel
The kit includes four tubes of whitening gel and four tubes of desensitizing gel. I used about a ⅓ of a tube for each session and used all four tubes for my initial treatment.
At the time of this post, Emma had used two of her tubes but wanted to do a few more treatments.
How Many Treatments Will I Need to Complete?
Some people stop at two tubes, some at three and others, like me, use all four tubes. It will all depend on how your teeth respond to the gel and how much whitening your teeth need. Mine, sadly, needed quite a bit due to years of coffee and wine. Emma, not as much. Your situation will vary.
Regardless, within two weeks, you can have a brighter, whiter smile. Start 2019 with a great smile!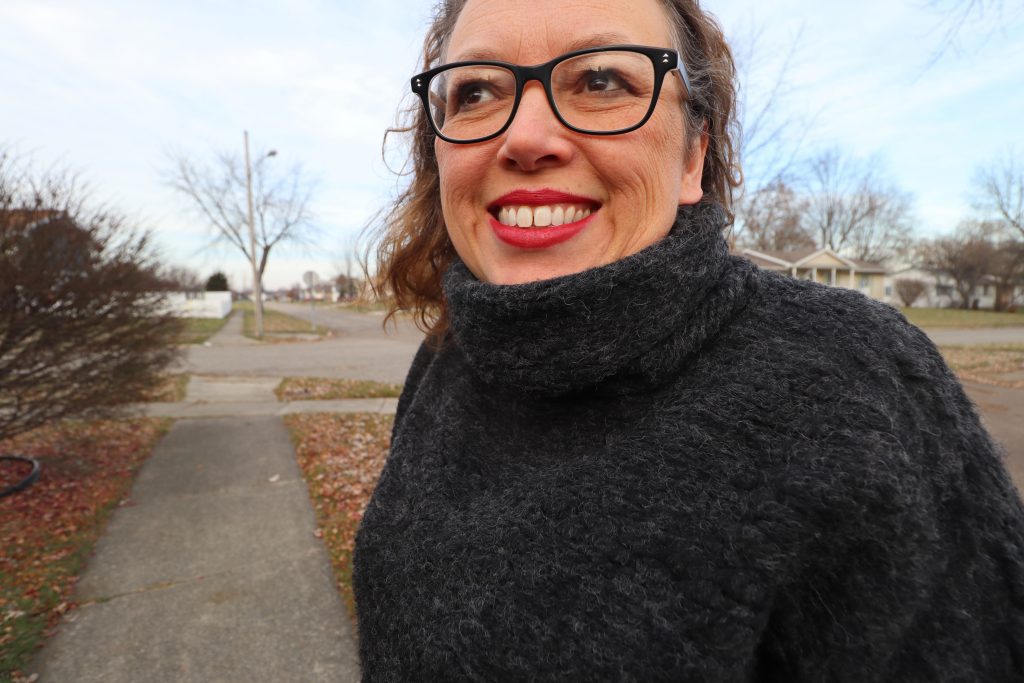 Maintenance – Going Forward
Whitening should happen about 3 times per year to maintain and doing about 2-5 sessions each of those times. So basically one or two more syringes of whitening a few times per year for maintenance 🙂
Is Smile Brilliant Worth It?
I would say, without a doubt, yes! Both Emma and I have a smile that is brighter and whiter. We both agreed that a brighter smile made us both feel more confident. It is definitely something that is worth trying if you are looking for a way to boost your confidence.
GIVEAWAY: Enter To Win Your Own Brilliant Smile
Smile Brilliant is offering one of my readers the chance to win a $149 Smile Brilliant credit. The giveaway will be open for at least two weeks. The giveaway is open to USA, UK, Australia, and Canadian residents. You must enter your email address to enter so they have a way to contact you if you win. 🙂 CLICK HERE TO ENTER TO WIN
Everyone Wins With A Discount!
Be sure to enter, but you can still win when you use the code justshortofcrazy15 to get 15% off your order!!