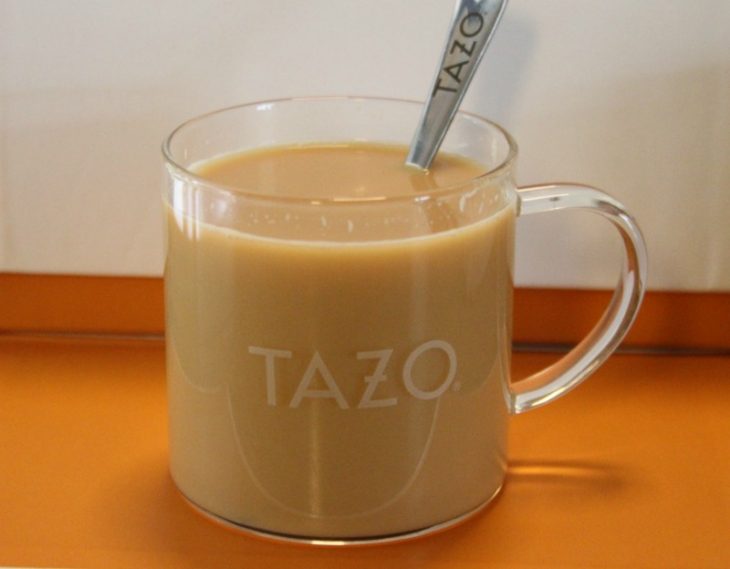 This post was sponsored by Starbucks as part of an Influencer Activation. I received compensation and complimentary products to facilitate my review.
During May I traveled almost 4,000 miles between road trips and rail. That's an average of about 130 miles a day which doesn't sound like a lot, but day after day of being in a moving vehicle gets a bit tiring and I just want to be still for a couple days. Is it any wonder that when I'm home, I'm home?  I seriously have no desire to walk out my front door for anything which is why I'm so glad I found the new TAZO® Chai Latte K-Cup® pods. Now I can enjoy a Chai Latte from the comfort of home while sitting on my deck or curled up on the couch.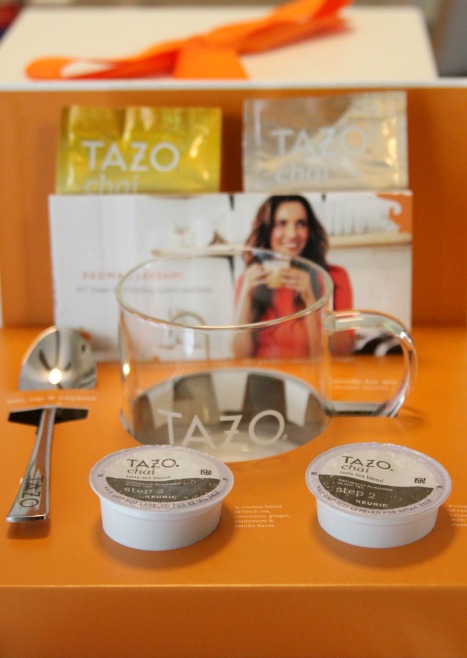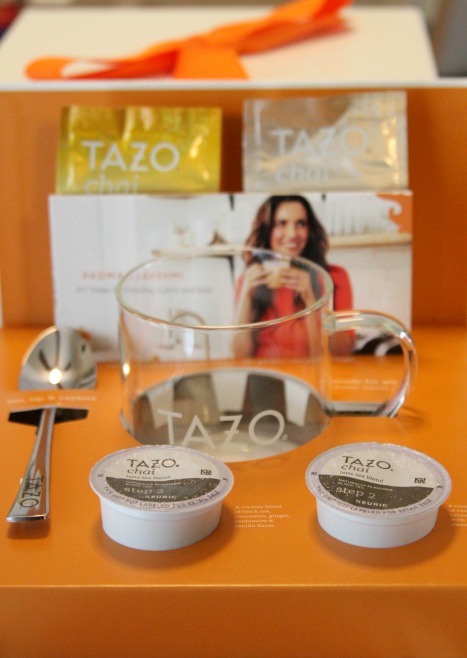 TAZO sent me this adorable gift pack to try their new Chai Latte pods
We still have cool mornings and nights in northern Michigan which is a perfect time to enjoy a Chai Latte. Although, I enjoy hot drinks regardless of the temps outside there is just something about having a bit of lingering crispness in the air, watching the sun come up, and dreaming of far away, exotic places while enjoying a warm cup of Chai.
I'll admit I was a little iffy about the new TAZO® Chai Latte K-Cup® pods. Would it really taste as good as a Chai latte from the coffee shop? Chai latte is made from milk, black tea leaves and a combination of cinnamon, ginger, cardamom and vanilla. Some of my favorite flavors blended into one, but would TAZO® be able to recreate it for those of us who prefer to stay home and not make a coffee shop run?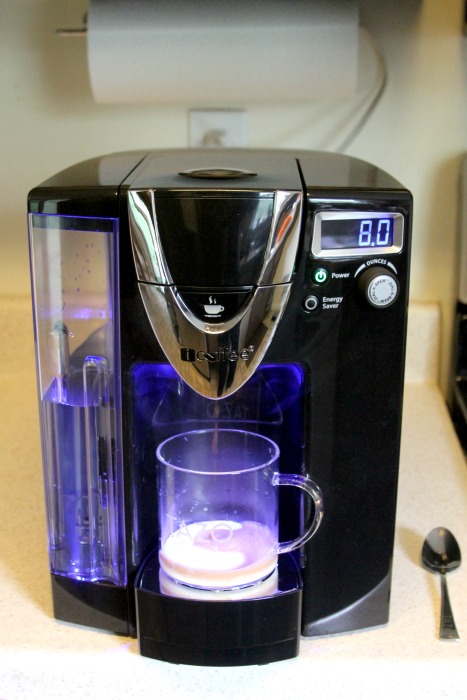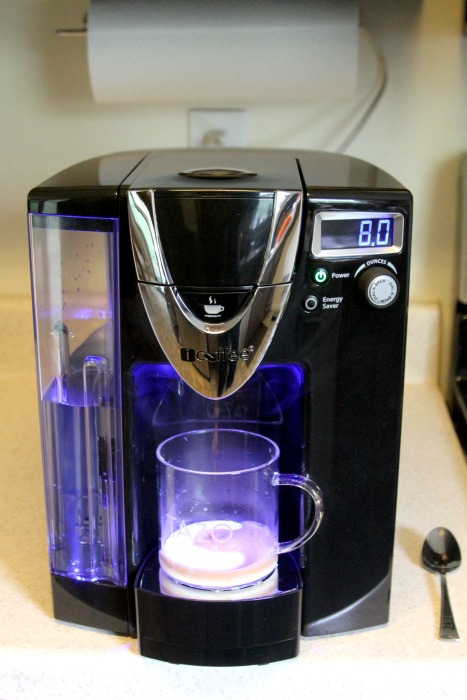 Opening the box ofTAZO® Chai Latte I found the K-Cups® pods and sweetened packets. Creating the perfect Chai latte at home is a simple 2-step process. Simply pour the sweetened packet contents into a mug, pop the TAZO® Chai Latte K-Cup® pod into your coffee brewer and let the hot tea mix with the content in the mug. When it's finished brewing, whisk briskly and then sit back and enjoy a sweet meets spicy escape.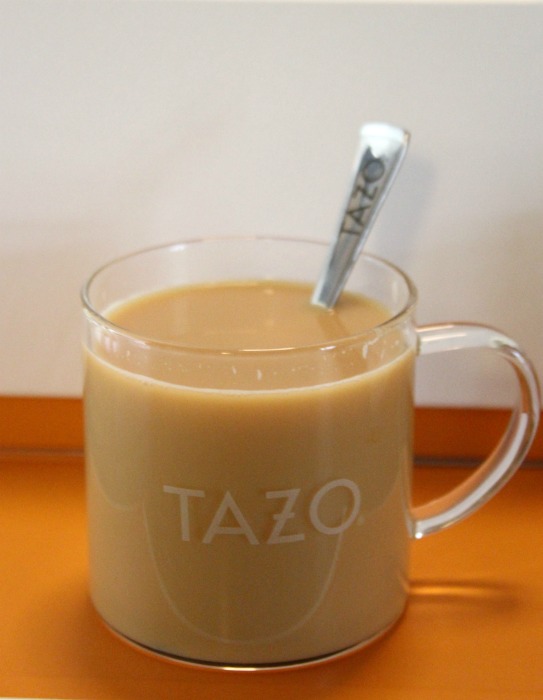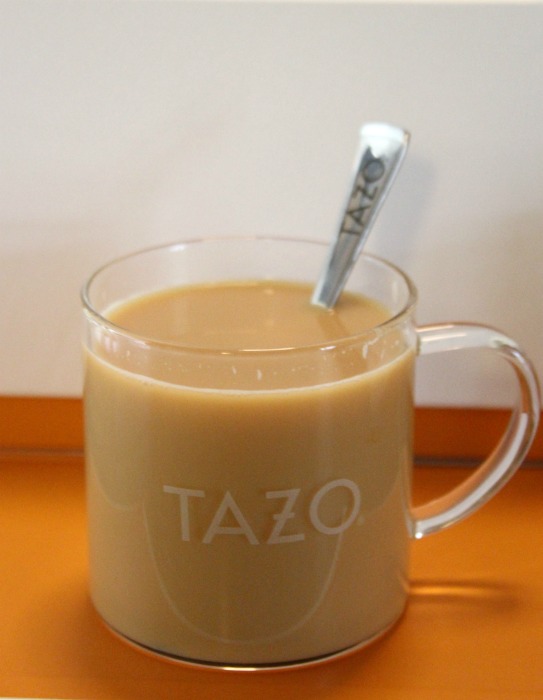 TAZO® Chai Latte K-Cup® pods completely nails it with the perfect bold yet sweet Chai flavors that I love. Even more, I love that I don't have to leave the house to enjoy one of my favorite drinks. I had 3 days off from travel, all spent at home, and now I'm back on the road to play with wolves and then make a visit to Kelleys Island to kick off the summer travel season.  I have so many great travel stories to share with you. Stop by daily to see what great travel destinations you might want to add to your summer travel plans.