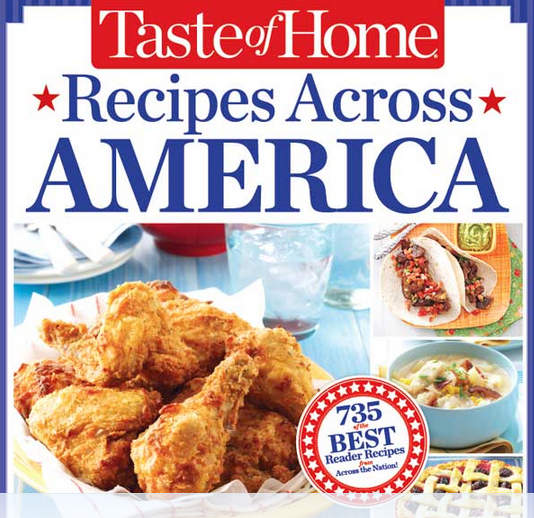 It's no secret that I have a recipe book addiction (in addition to my magazine addiction) so when I was asked if I wanted to review the Taste of Home Recipes Across America cookbook I jumped at the chance.
This cookbook is a hefty cookbook coming in at 481 pages with 735 recipes. These recipes are from across the United States and there is enough variety to keep you eating something new everyday of the week for more than a year.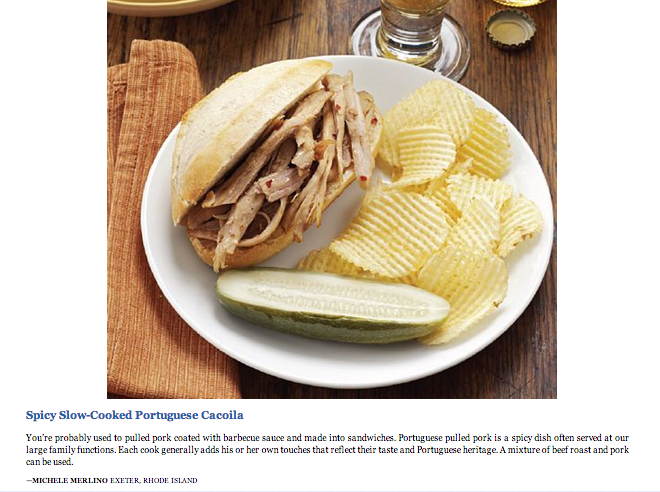 The book is broke into 5 regions: Northeast, South, Midwest, Southwest, and West. So if you are looking for food that the Northwest of the United States in known for you just flip to that section and discover an entire array of recipes. Each section has main dishes, sides & more and everyone's favorite….sweets. I love finding regional recipes so this cookbook is perfect for me.
Almost every recipe is accompanied by a full color photo. As far as I'm concerned a cookbook is only as good as the color photos in it and this cookbook doesn't disappoint.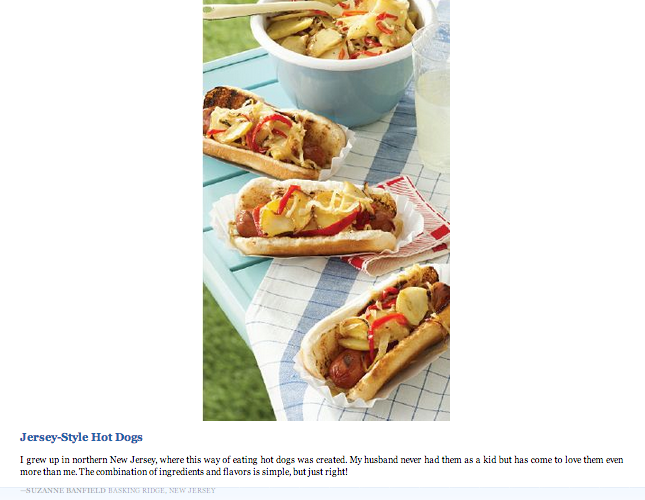 Even if you don't have much desire to cook this cookbook provides lots of fun and entertaining facts. Many of the pages have a "dishing about food" box with great facts.
"Sad cake got its name because it falls during baking, so the end result looks a bit sad. Its flavor, however, is sure to make you happy!"~pg 191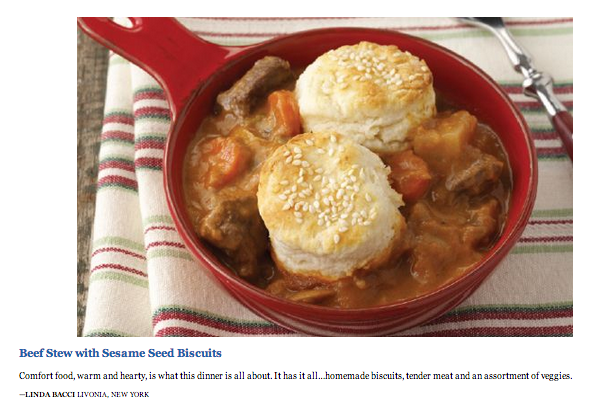 My favorite part of the cookbook is how the index is set up. It is broken down by ingredient name, meal type and region. Have some blueberries that you want to use up? Just look under the Blueberry heading in the index. Want to make a casserole but not sure what kind? Just look under Casseroles. I had some figs I wanted to use up so I looked under figs in the index and there were three recipes. Nice!
I have lots of the recipes marked to try in the near future. I have a feeling that I'm going to be baking a LOT this winter. The Taste of Home Recipes Across America will be available at Amazon on September 12 and is only 14.99.