You don't have to spend all day cooking in the kitchen to host your next dinner party. You all know I'm about making things super easy when it comes to hosting and it doesn't get much easier than having a taco bar at your next party.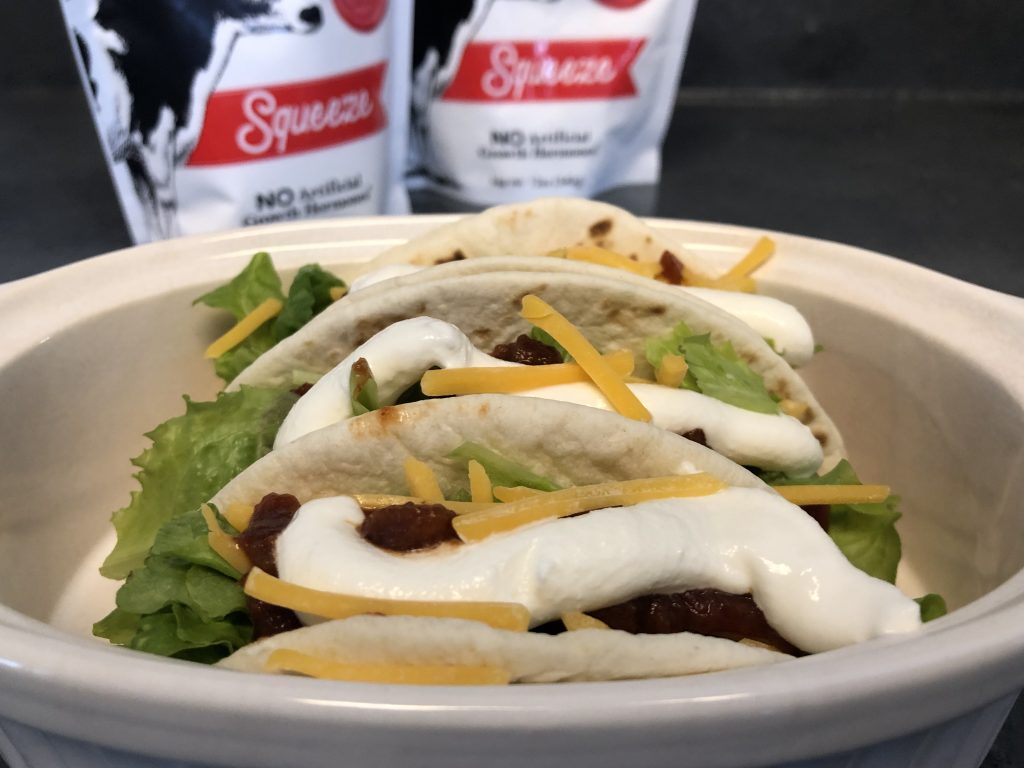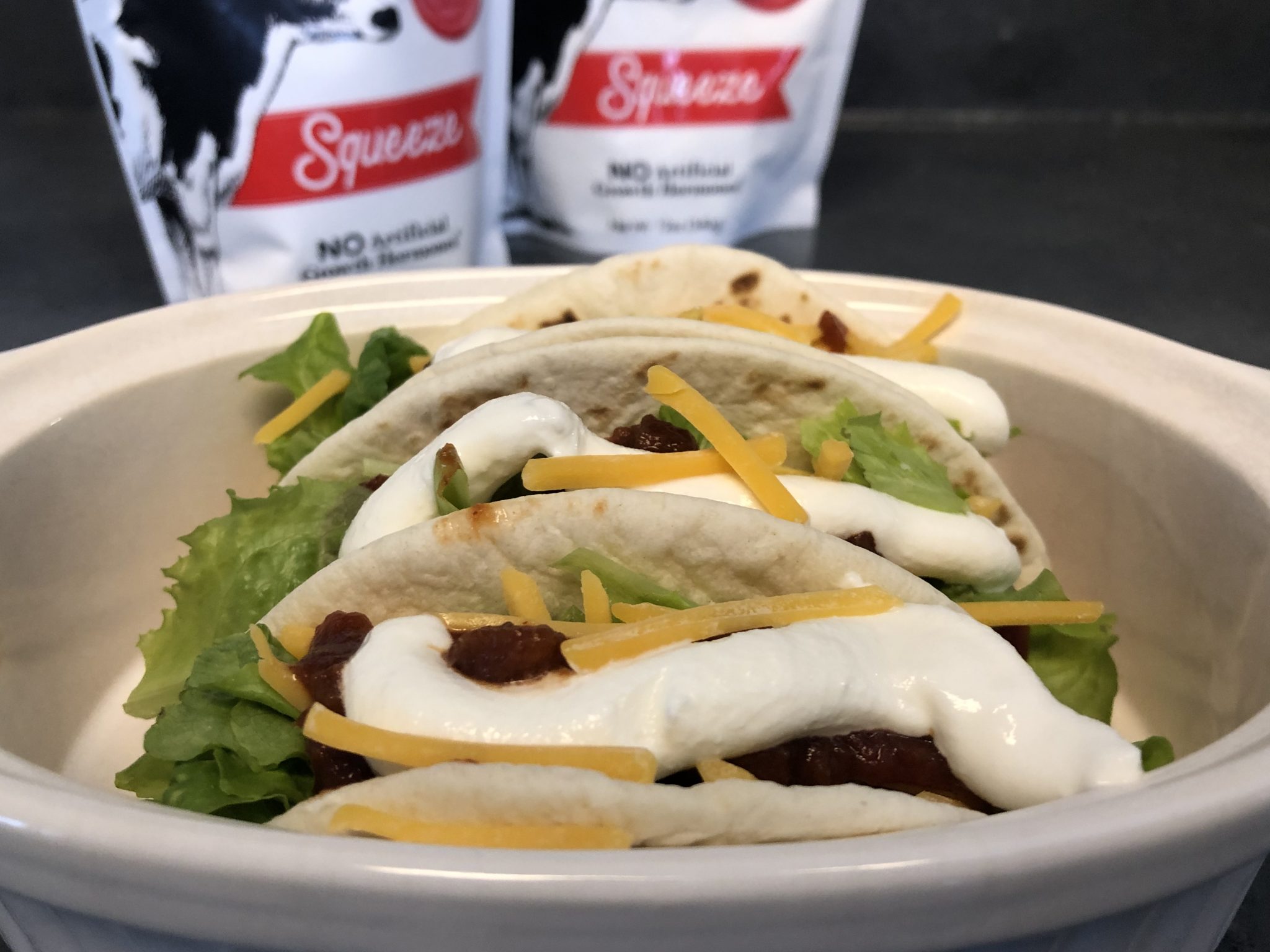 What I love about having a taco bar is that there are so many dishes that can be made with the same ingredients so everyone can have exactly what they want. Tacos, check. Loaded nachos, check. Taco salad, check. Tostados, check. Something for everyone.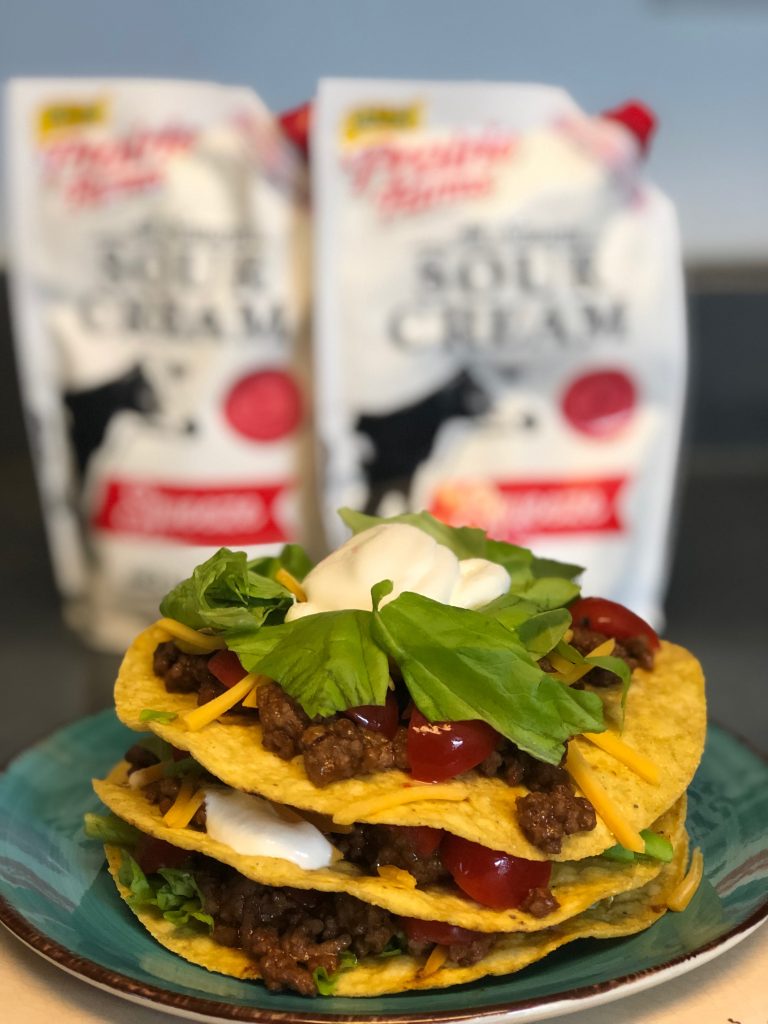 What Do You Need For A Taco Bar?
Here's what you'll usually find on our taco bar:
Seasoned ground beef
Seasoned ground turkey
Refried beans
Black beans
Salsa
Jalapeños, sliced
Shredded cheese
Avocados
Guacamole
Prairie Farms Squeeze Sour Cream Pouch (See below why this is our fave!)
Shredded lettuce
Soft street taco shells
Tostados
Tortilla chips
Nacho cheese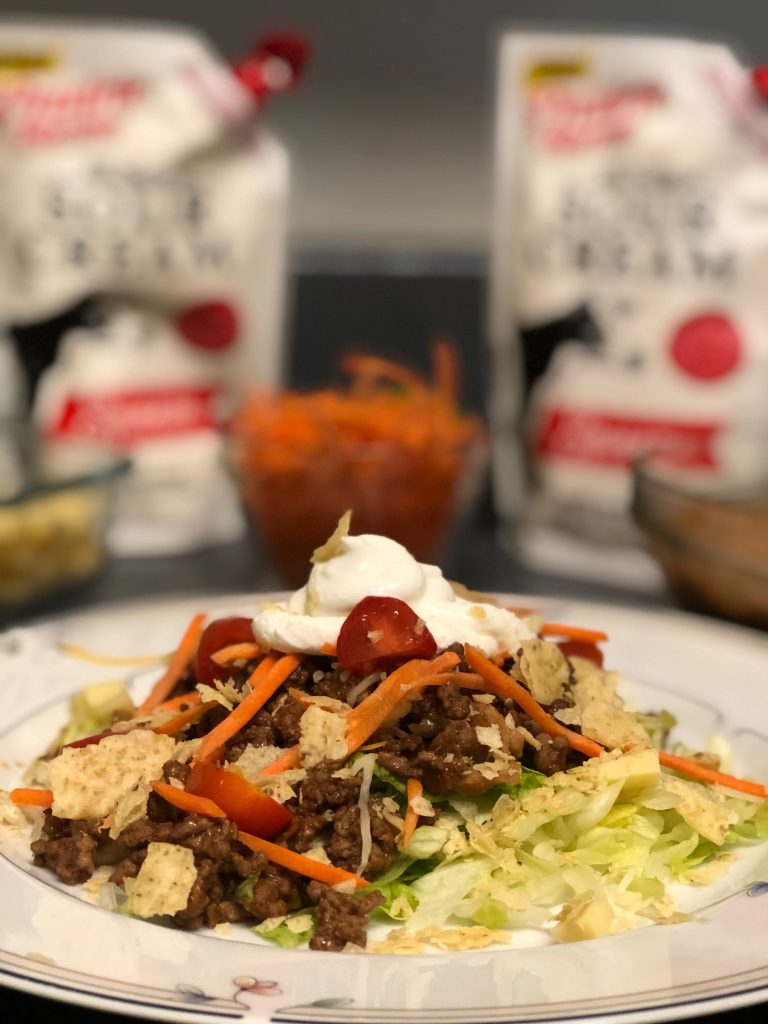 Of course, you don't need to include all these items. You can adjust according to what your family likes or doesn't like. The one thing you'll always want to have on the taco bar though is Prairie Farms Squeeze Sour Cream Pouch.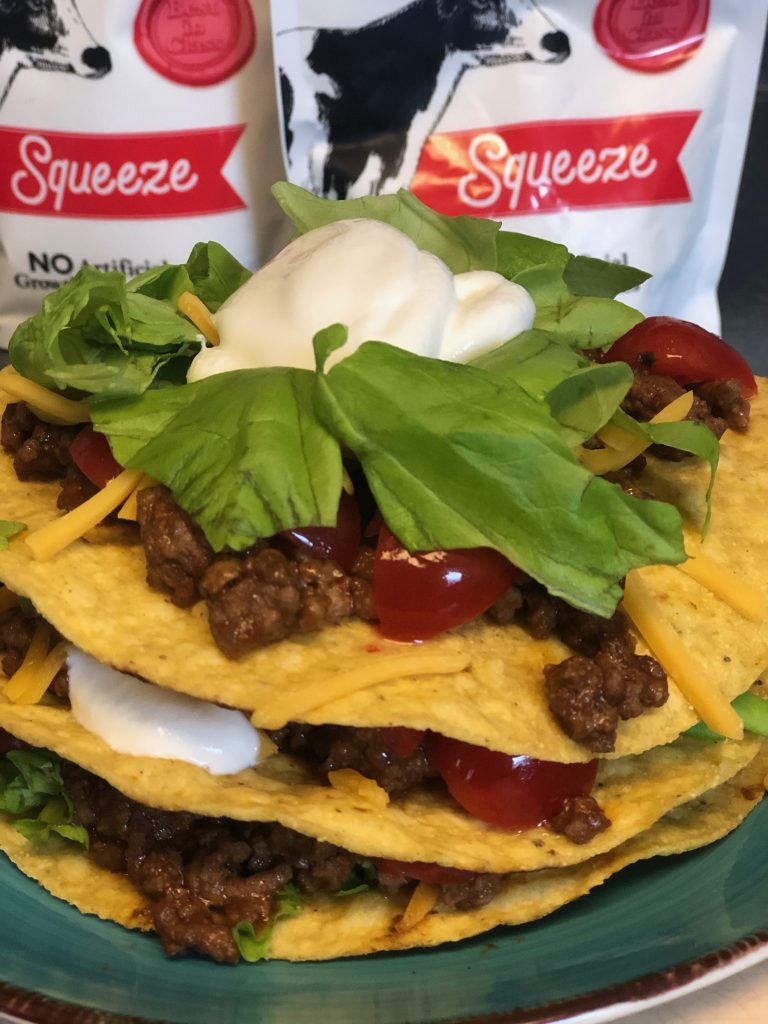 Why We Love Prairie Farms?
Prairie Farms is a midwest dairy farmers cooperative with more than 800 farm families that has been creating quality dairy products since 1938.
Milk, cheese, yogurt, butter, ice cream, dips, and, of course, sour cream. You can find your favorite Prairie Farms products at your local stores. All their products are made using high quality dairy each day.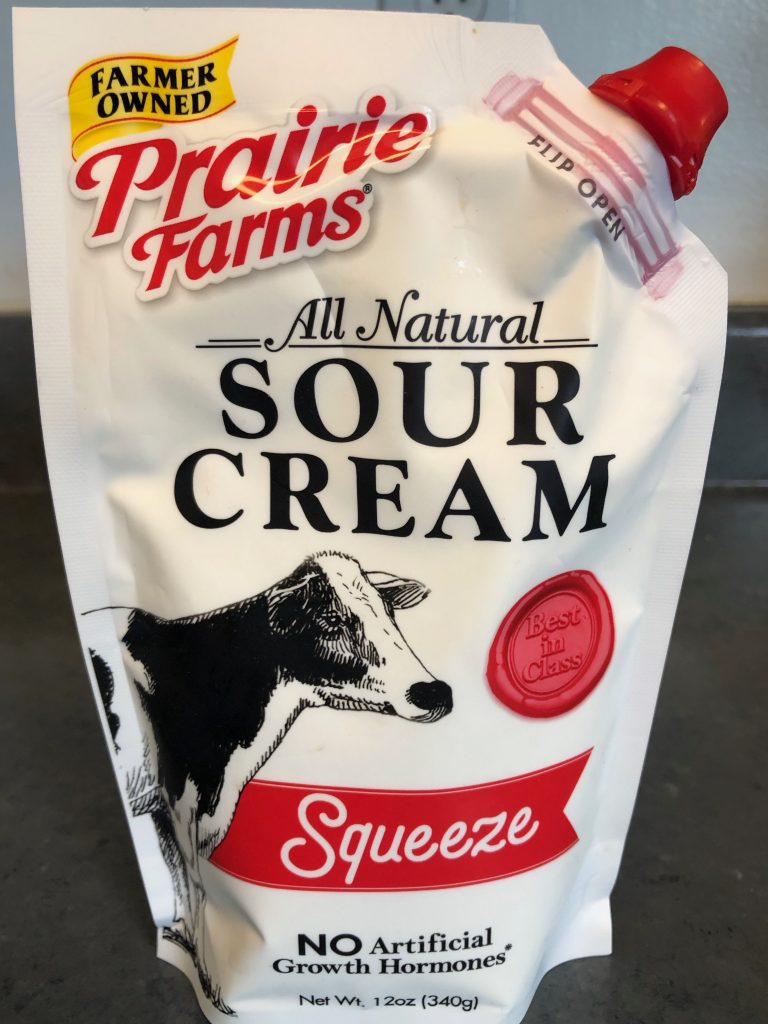 Why Prairie Farms Squeeze Sour Cream Pouch?
Simply put, you squeeze what you need from the pouch. Stop trying to shake sour cream off a spoon and onto your tacos instead just squeeze the sour cream pouch to get just the right amount. Oh, and with the squeeze sour cream pouch you don't have to have all the sour cream in one little lump. I love that!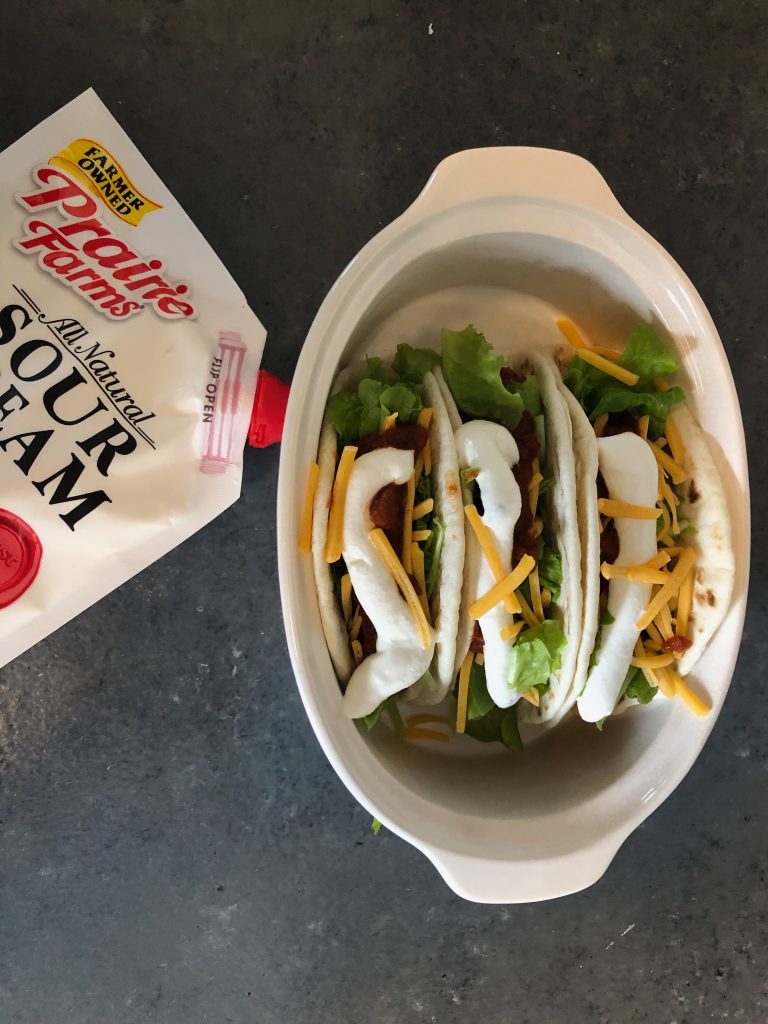 Because good food is important to us we really appreciate that Prairie Farms Squeeze Sour Cream Pouch is:
All Natural
Made with Local Milk
Gluten Free
Three Simple Ingredients
No Artificial Growth Hormones
Whoa, did you read that? Three simple ingredients and no artificial growth hormones. Love!!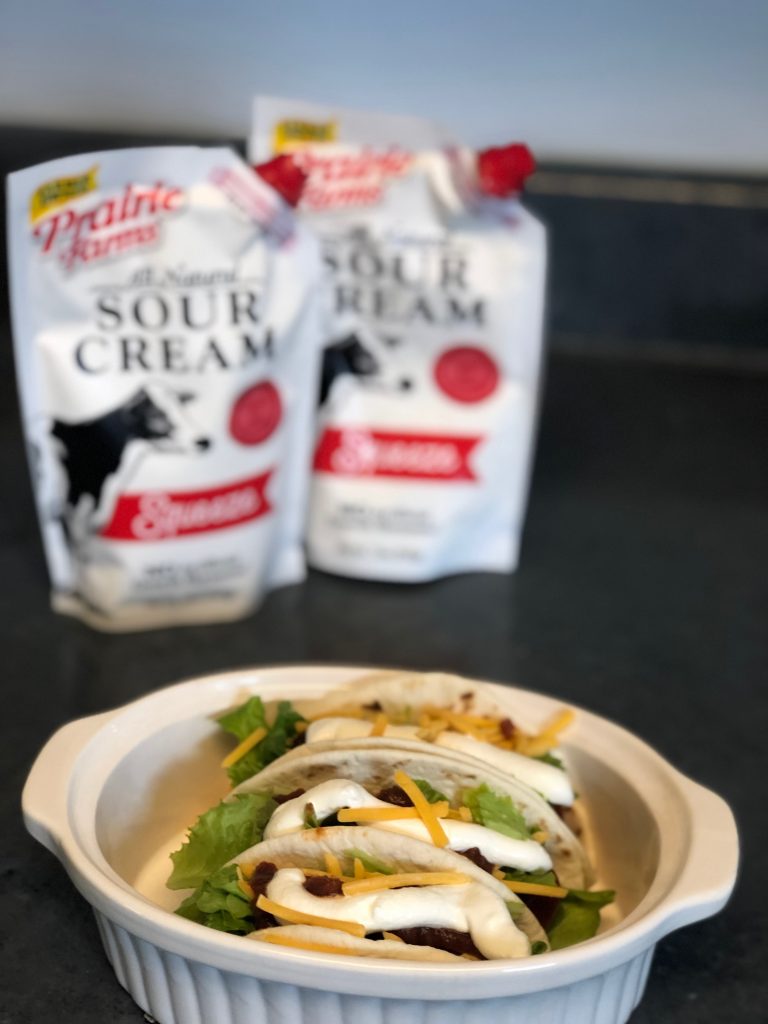 Gotta love how easy it is to host a taco bar party and with Prairie Farms Squeeze Sour Cream Pouch it makes taco building a walk in the park.


Win Prizes with Prairie Farms' Party On Give On
Enter the Party On, Give On sweepstakes every day for a chance to win dairy-filled prizes. Join their Moovement and support local dairy farmers!
There is one weekly Grand Prize winner that will receive a $100 Visa/MC Gift Card AND $100 Prairie Farms Gift Coupons.
Plus, there are 31 random weekly winners that will receive a dairy-filled prize package, including free coupons for:
Dip
Butter
Yogurt
Sour Cream
Whipping Cream
Cottage Cheese Cups
Small Batch Ice Cream
Cream Cheese
Milk Snacks
North Star Treat
Additionally, after you enter to win you can select your charity of choice to win a gift package as well. Party On, Give On, dear friends.
Make sure you click over to enter to win!
Pin Taco Bar to Pinterest