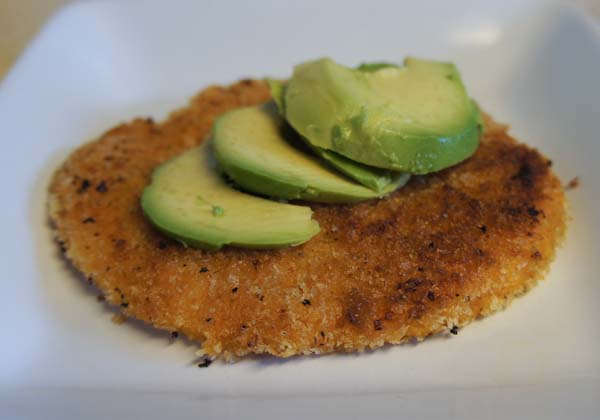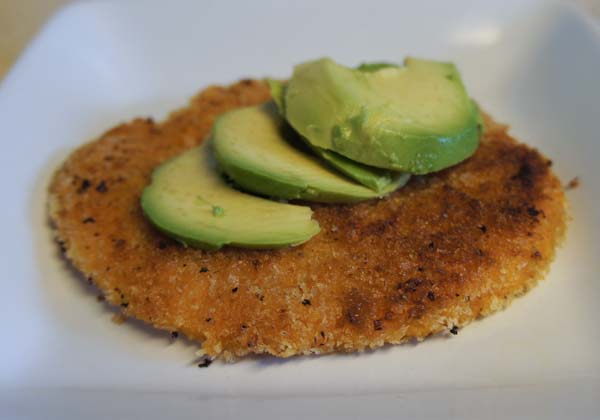 After a few attempts at sweet potato burgers I think I have finally found the perfect recipe and technique. My first few attempts, while tasty, didn't hold together very well so it ended up more like sweet potato crumble instead of a sweet potato burger. The key, in my opinion, to a successful sweet potato burger is to chill the mixture for at least an hour before forming into patties and cooking. I actually cooked two batches of burgers from this recipe. The first batch was cooked up after an hour of chilling and the second batch after chilling overnight. In the future I'll chill overnight for best results.
I coated the burgers with panko crumbs to give it a crispy coating which we all really enjoyed. I made the burgers on the thinner side, but you can make them nice and thick just like a meat burger if you prefer. I topped with avocado (hey, ANY excuse to add avocado to a recipe) and enjoyed without bread. However, you can build these just like you do a burger. Bun, burger, toppings, enjoy!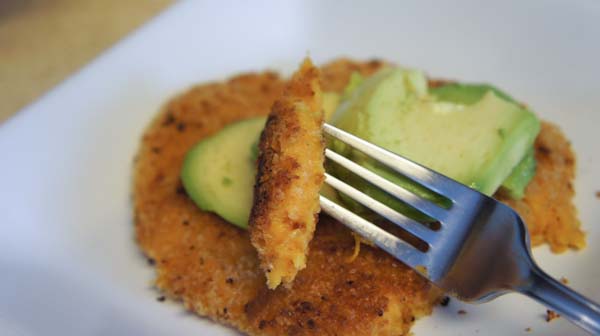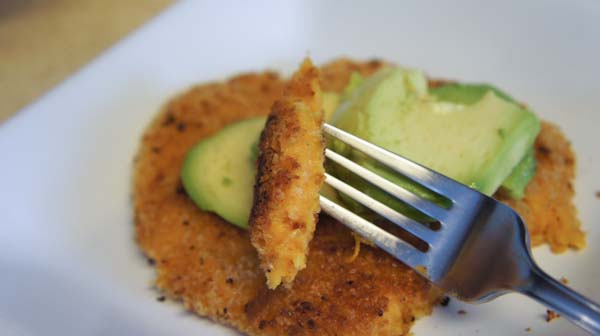 These turned out so good that Em asked me to make them again. This, from the child who didn't even want to try them. I convinced her to try just one bite and she loved it. Prepare to be wowed and enjoy this meat-free burger.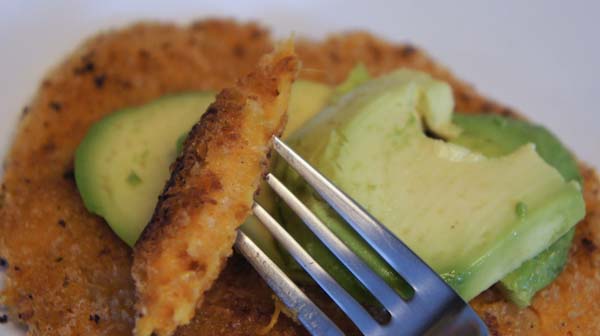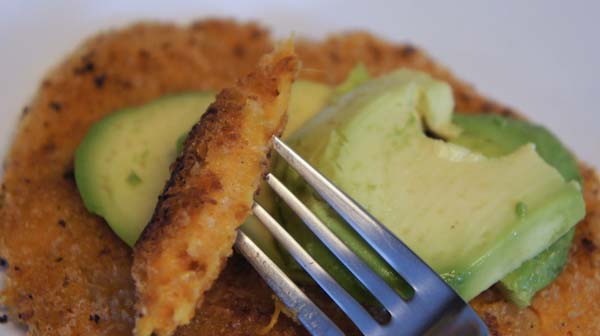 Sweet Potato Burger Recipe
Prep time:
Cook time:
Total time:
Ingredients
2 large sweet potatoes, cooked & mashed
1 cup cannellini beans
1/3 cup panko crumbs
1/3 cup flour
1 egg, beaten
1 tsp Old Bay Seasoning or paprika
salt & pepper to taste
Instructions
Mash together the sweet potatoes and cannellini beans. Mix in panko, flour, egg, Old Bay seasoning, salt and pepper. Cover and refrigerate for at least an hour.
Form into patties. Coat each side with panko.
Heat a drizzle of oil in skillet, place burgers in hot pan and cook 5 minutes on each side. Watch closely so they don't burn.
Note: The panko coating has a tendency to burn if cooked at too high of heat. I cooked these over medium heat and made sure enough oil was in the pan to create a crisp texture to the outside of the burger.