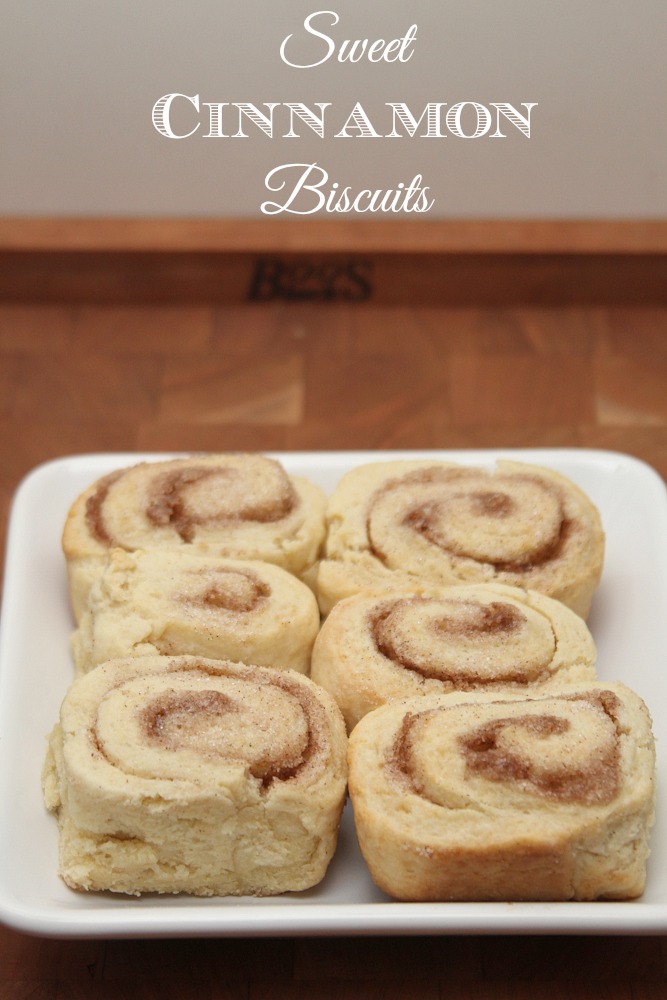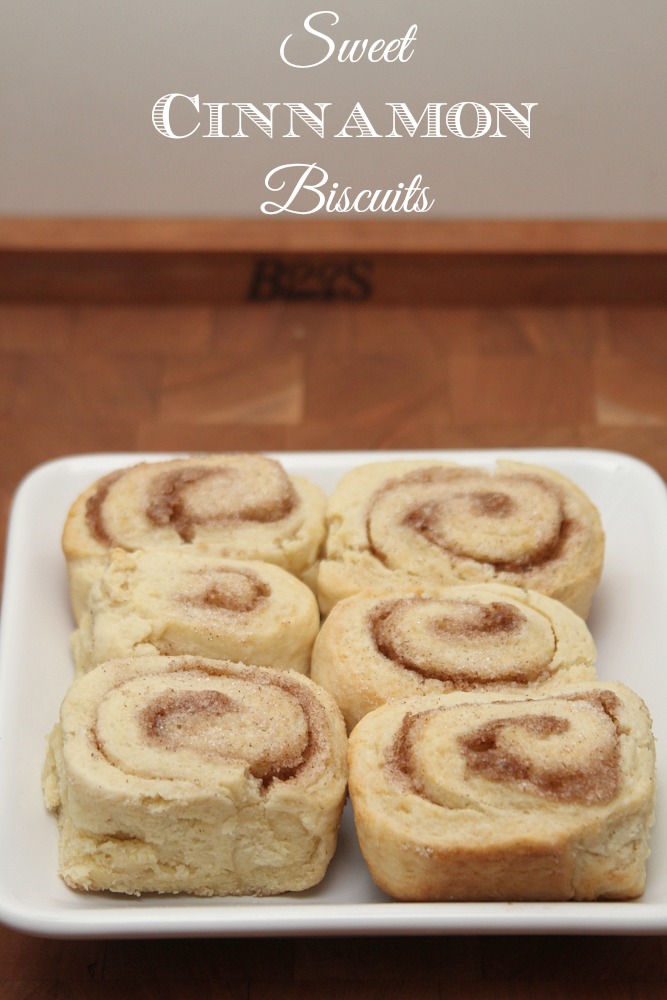 We had a  craving for cinnamon rolls the other day so I decided to try my hand at making them at home. I figured that it couldn't be that difficult and I would be able to figure it out. Surprisingly, this Sweet Cinnamon Biscuits Recipe was incredibly easy to make and oh so very good!
The dough does need to be rolled out, but it didn't take long at all. Just mix, roll, fill with goodness, cut and bake.
I baked the biscuits in a small square pan and packed them in snuggly. This recipe made 8 biscuits.
SWEET CINNAMON BISCUITS INGREDIENTS
2 cups all-purpose flour
1 tablespoon baking powder
1 teaspoon salt
1/4 teaspoon baking soda
1/4 cup vegetable oil
3/4 cup sour cream or greek yogurt
1 tablespoon milk
5 tablespoons butter, soft
1/2 cup sugar
1 tablespoon cinnamon
SWEET CINNAMON BISCUITS DIRECTIONS
**Preheat ove to 400 degrees**
1. Combine first 4 ingredients in a bowl and mix well. Add in oil, mix. Add in sour cream or greek yogurt and milk and stir until blended.
2. Turn dough out onto lightly floured work surface. Kneed until a smooth ball of dough forms. Using a rolling pin, roll dough into, roughly, a 8″x15″ rectangle.
3. Mix cinnamon and sugar together in a small bowl.
4. Spread butter over dough then sprinkle with the cinnamon sugar blend.
5. Tightly roll the dough starting from the long side. Pinch the seam to seal (make sure it is pinched well).
6. Cut dough into 2″ slices. Place, cut side up, in greased 8×8 pan.
7. Bake until the biscuits are a light brown color. Approximately 15-20 minutes