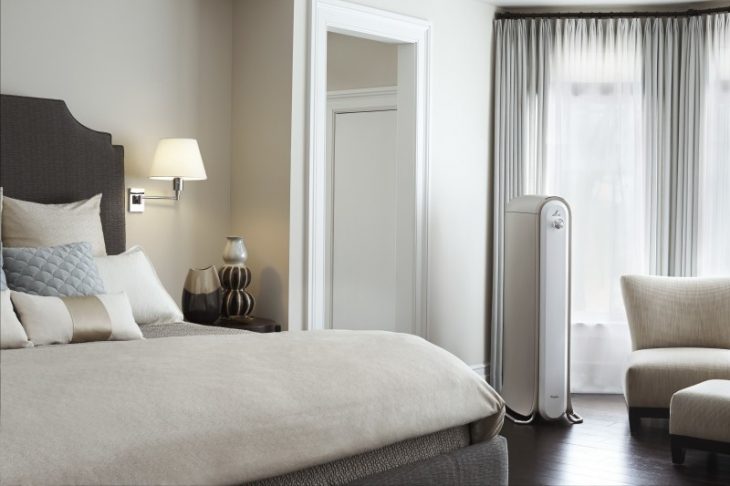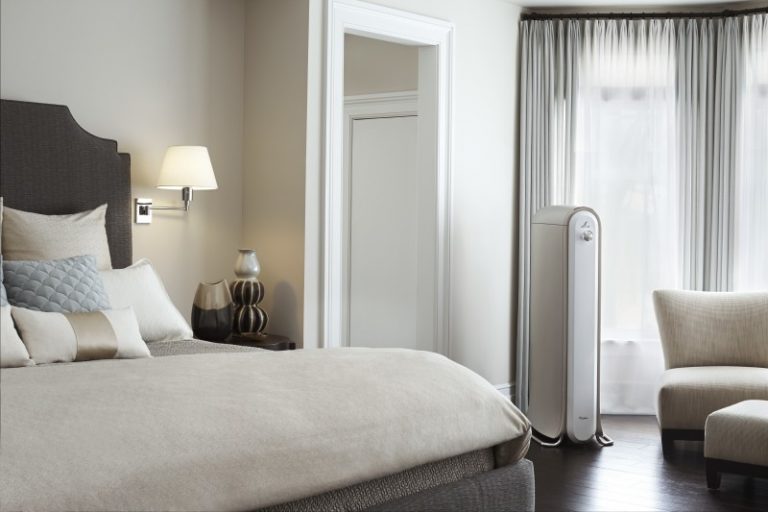 The reviewer has been compensated in the form of a Best Buy Gift Card and/or received the product/service at a reduced price or for free. All opinions are mine and can not be bought. I only share products I love which is why you'll never see a negative review on Just Short of Crazy.
What would you say if I told you I found a quick 10-minute solution to dewrinkling, refreshing and restoring your clothes and that you could say bye-bye to excessive washing, drying, ironing and dry-cleaning? Would you want to know more about this creative product that is making life easier? Well, your wish is my command. Introducing the SWASH, a home garmet system that saves you time and money.
Simply hang a garmet on the SWASH hanger, use clips to pull garment snug, place pod in the machine and hit go. 10 minutes later you'll have a fresh smelling, crisp looking garment. Dresses, skirts, shirts, t-shirts, jeans, and jackets can all be freshened up in the SWASH while you check other items off the never ending to-do list.
The SWASH™ System Saves Three Ways
SAVES TIME: Clothes will be looking their best in just 10 minutes (there is a 15 minute option if an item needs an bit of extra love). No washing, drying, ironing required. Just hang the item in the SWASH hit go and walk away. Easy. Peasy.
SAVES MONEY: You all know I love it when something saves me money because that means more money for travel! If you dry clean at least once a month your bill over the course of the year can add up to around $750. The SWASH doesn't replace dry cleaning but it can be used in between so that you aren't dry cleaning as often saving you about 50% of your dry cleaning budget which equals $375 more into your travel budget.
SAVES CLOTHES: The SWASH system is gentle on fabrics and doesn't cause fading or pilling so the actual life of the garment is extended.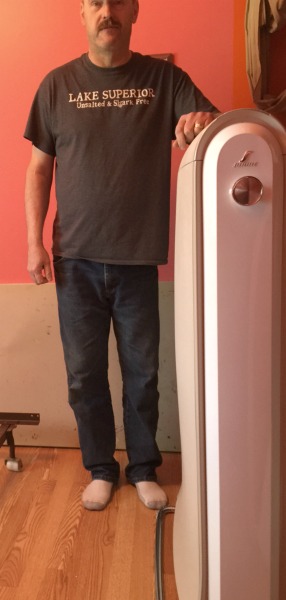 The SWASH is larger in height and depth then I anticipated, but it's narrow making it an easy fit for most homes. I have it in our spare room and it doesn't take up much floor space. I had Alan stand next to it for perspective, he is 6'3″.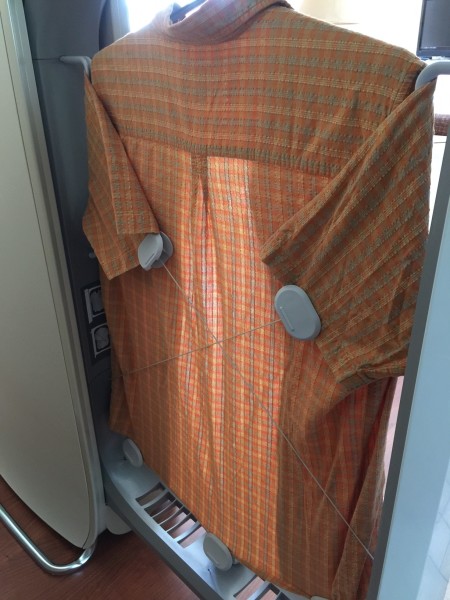 For the best results only one garment should be placed in the SWASH at a time. Use the included hanger and the clips to pull the garment snug.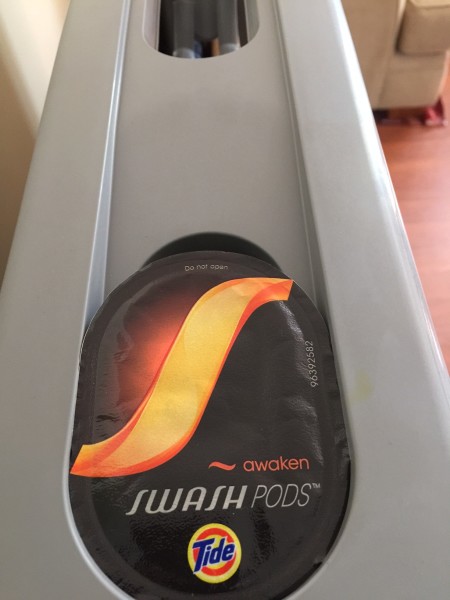 Add the pod to the top of the machine, close the door and press the 10-minute button on the machine.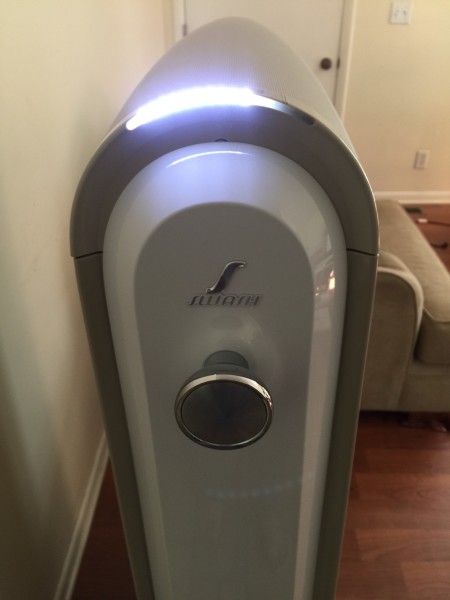 A light system counts down the time and then a blue light shows up when the cycle is complete. Simply open the door back up and remove the garment. Ten minutes and done! I SWASHed 3 of Alan's shirts and loved how they each turned out. Wrinkle free and smelling fresh. Oh, if they only made one of these in a travel size. That would make life just about perfect.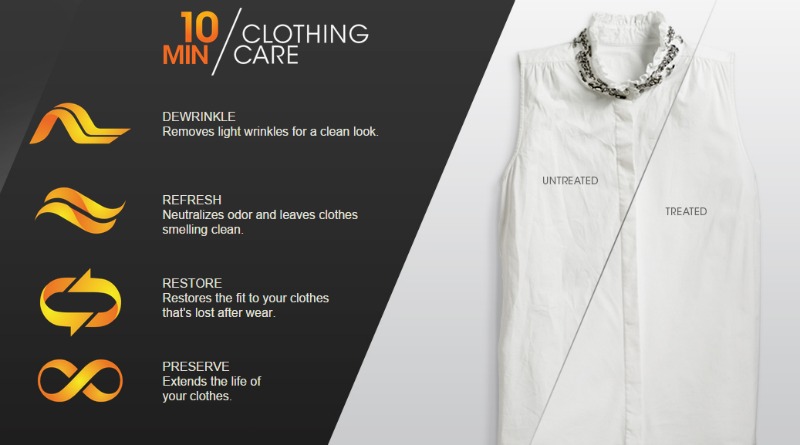 The set-up of the SWASH was incredibly easy. Take out of the box and plug the unit into a 120-volt standard wall outlet. That's it. No water, plumbing, pipes, vents, or professional installation required. I was thrilled with how easy it was to install. Nothing special to do, just plug it in. Love it.
The SWASH is available at Best Buy. Stop by your local store and see the SWASH in person or you can buy online using the above link.