Taking a swamp tour while you are visiting Louisiana should be at the top of your list of things to do. It's a great opportunity to get outside and enjoy nature.
Plus, with the right captain, you will have a lot of fun.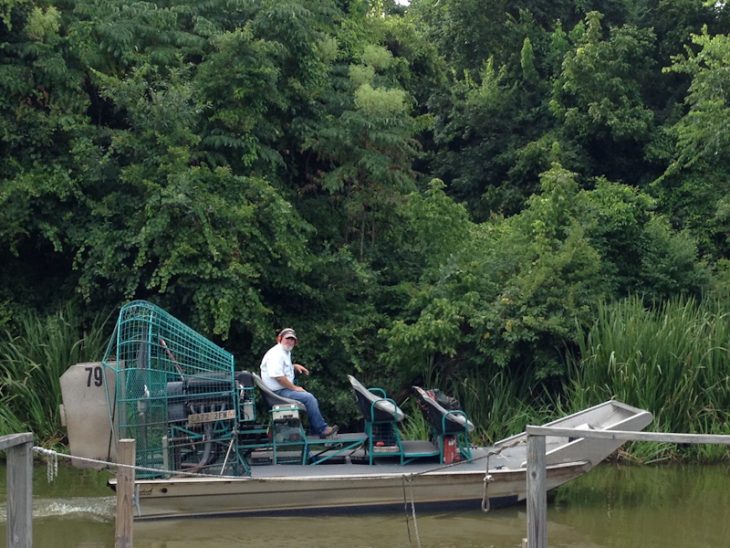 The airboats are loud, but they move fast and skim across the water which can make for an interesting experience.
Swamp Adventures provided the exact components I expected in an airboat ride: it's fast, has a knowledgeable captain & there is lots of wildlife!
SWAMP TOUR IN LOUISIANA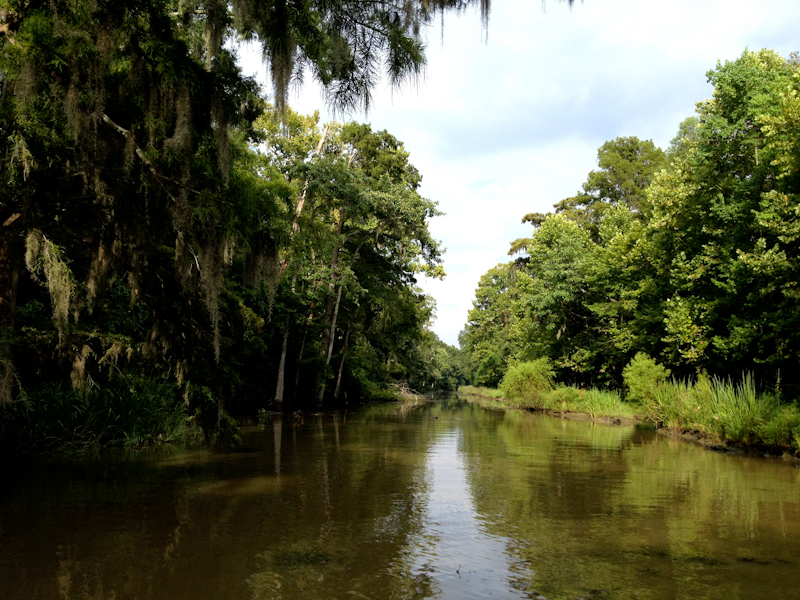 The airboats at Swamp Adventures fit about 6 passengers. The captain will seat you according to the best configuration for the boat.
Before zipping off through the swamp you'll want to grab the provided ear protection because I'm not kidding when I say it's loud.
Oh, and leave your hat in the car otherwise you'll be pulling it out of the swamp. I only took my cell phone on the airboat tour with me so the photos aren't as gorgeous as I would like, but I didn't want to chance dropping my big camera in the water.
Plus, I wanted to enjoy the experience without worrying about aperture, shutter speed and the like. (I'm kind of selfish like that sometimes….)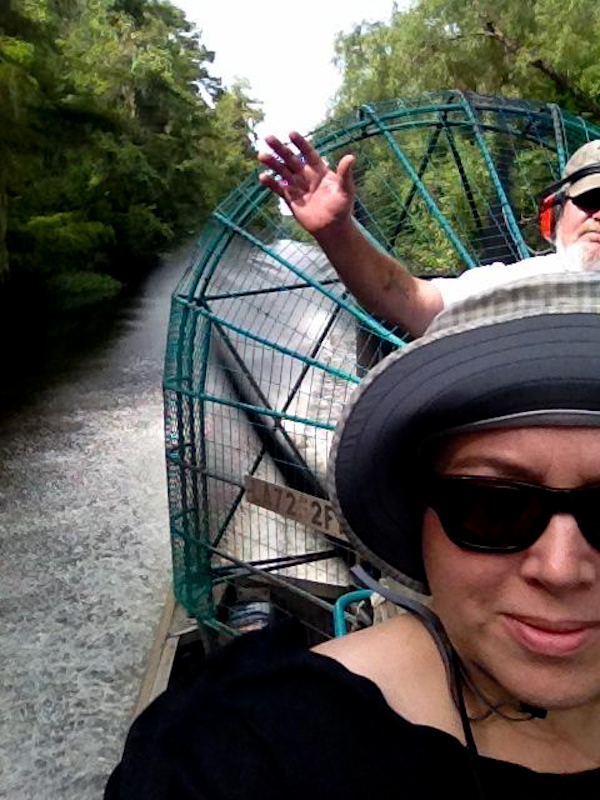 Captain Gary was our guide for the tour and he proved to be a lot of fun! See that hat on my head??
NOT a good idea. I ended up taking it off and sitting on it so I didn't lose it during the ride.
I think Captain Gary uses his hearing protection to keep his hat on.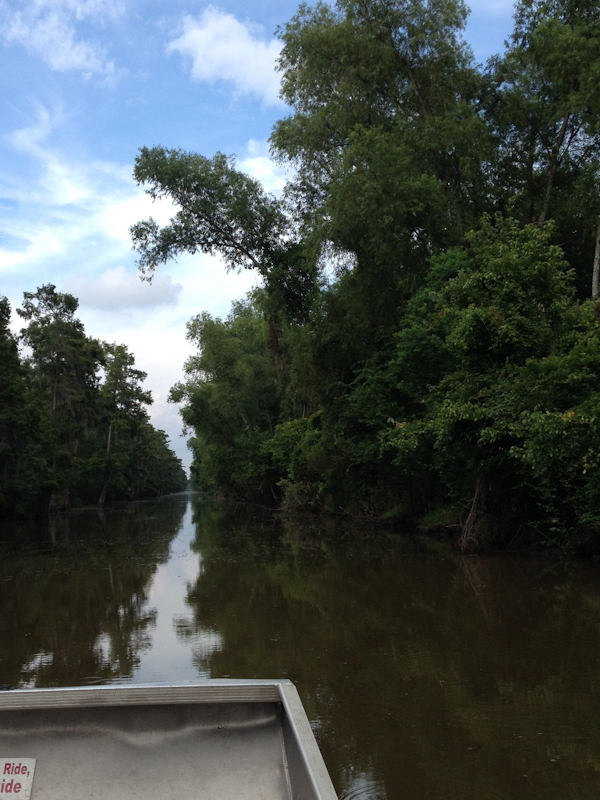 Swamp Adventures tours take place on a private swamp so no worries about other boaters in the area.
You get the entire area to yourself which provides better opportunities for spotting wildlife.
The first part of the tour had us quickly gliding across the water.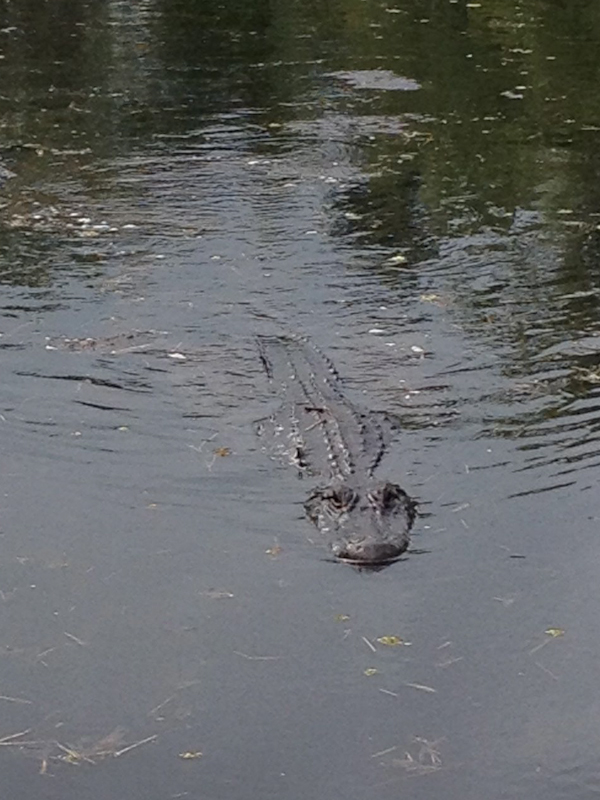 FINDING THE BEST AND BIGGEST GATORS ON A SWAMP TOUR IN LOUISIANA
After we were well away from the docks Captain Gary started pointing out alligators to use.
He knew where to find the alligators and wildlife and would stop to point them out. When alligators were spotted we would slow down or stop so we could take some photos.
At a couple of our stops passengers had the opportunity to feed the alligator some chicken (via a very long stick), which was fun to watch.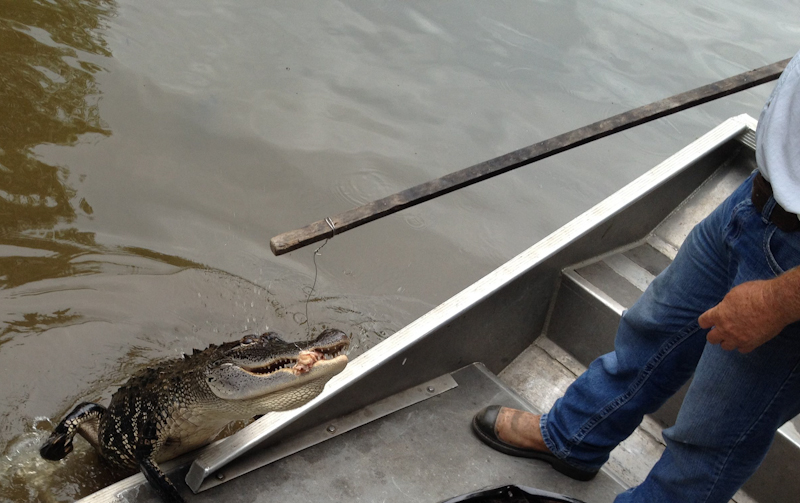 If you're skittish about alligators you don't want to sit in the front of the boat. Captain Gary has no problem inviting an alligator, mostly, on board the boat.
One of our boat mates about lost her mind and I'm pretty sure she was standing on her seat.
I figure the captain knew what he was doing. Plus, he was petting a gator while it was in the water. Growing up Cajun I was sure he had the needed alligator experience and wouldn't let anything happen.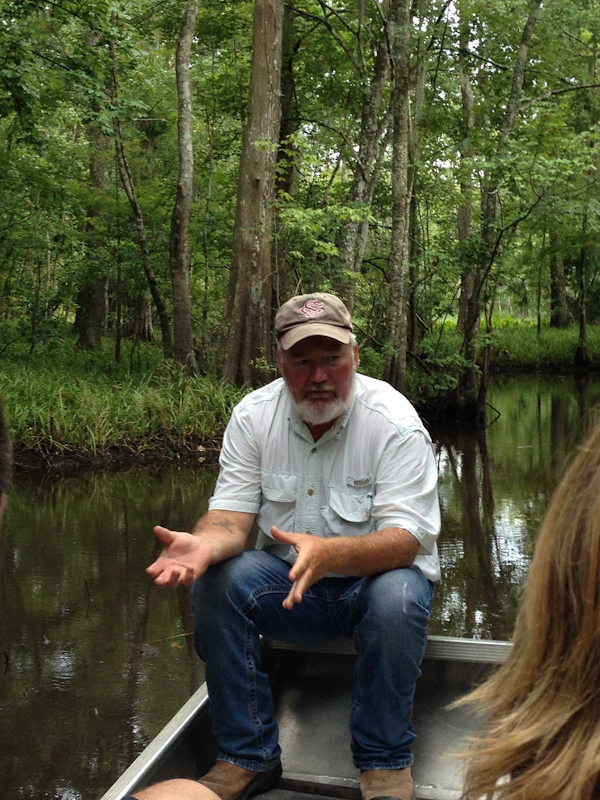 During the tour, Captain Gary told us stories about Cajun life and a ghost story at my request.
What can I say? I love a good spooky ghost story.
Before we knew it the boat was heading back to the dock. Our captain gave us quite the ride back with quick turns and lots of speed.
We had so much fun on our airboat tour. I look forward to going back and taking another tour with Swamp Adventures.
LEARN MORE ABOUT SWAMP TOUR LOUISIANA
Swamp Adventures Website: http://www.SwampAdventuresNOLA.com/
Airboat Tour Prices: Start at $75/per person, hotel transportation available.
Parking: Free
Disclaimer: Tour provided by New Orleans Plantation Country