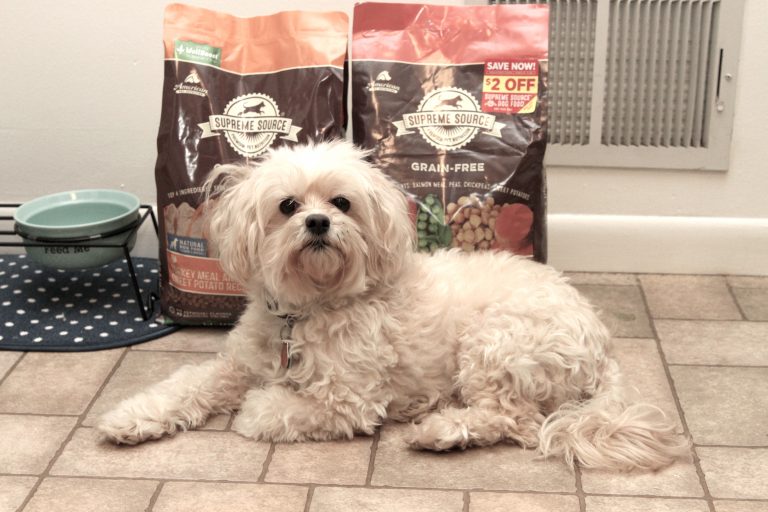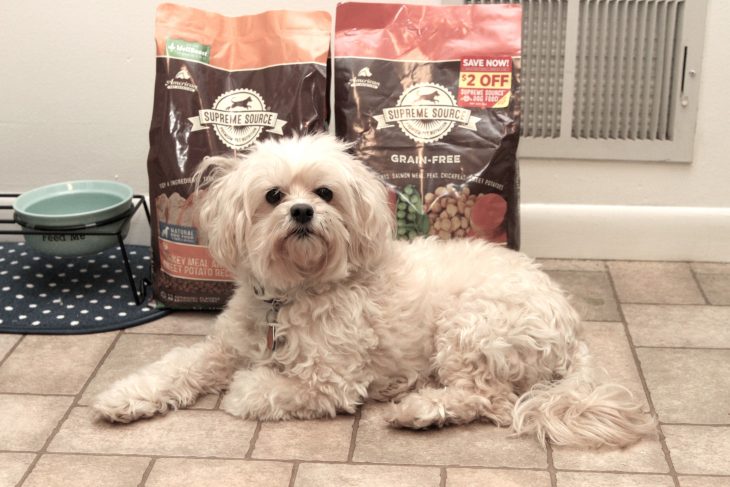 This post was sponsored by Supreme Source as part of an Ambassador Program for Influence Central and all opinions expressed in my post are my own.
Like many others, I've been on a kick to improve my health this year. Alan has graciously, for the most part, been accepting of the changes in our menus. As we were discussing the changes to our diets we realized that we needed to be as concerned with what we are feeding BB. There are a couple reasons feeding him the best natural pet food is important to us.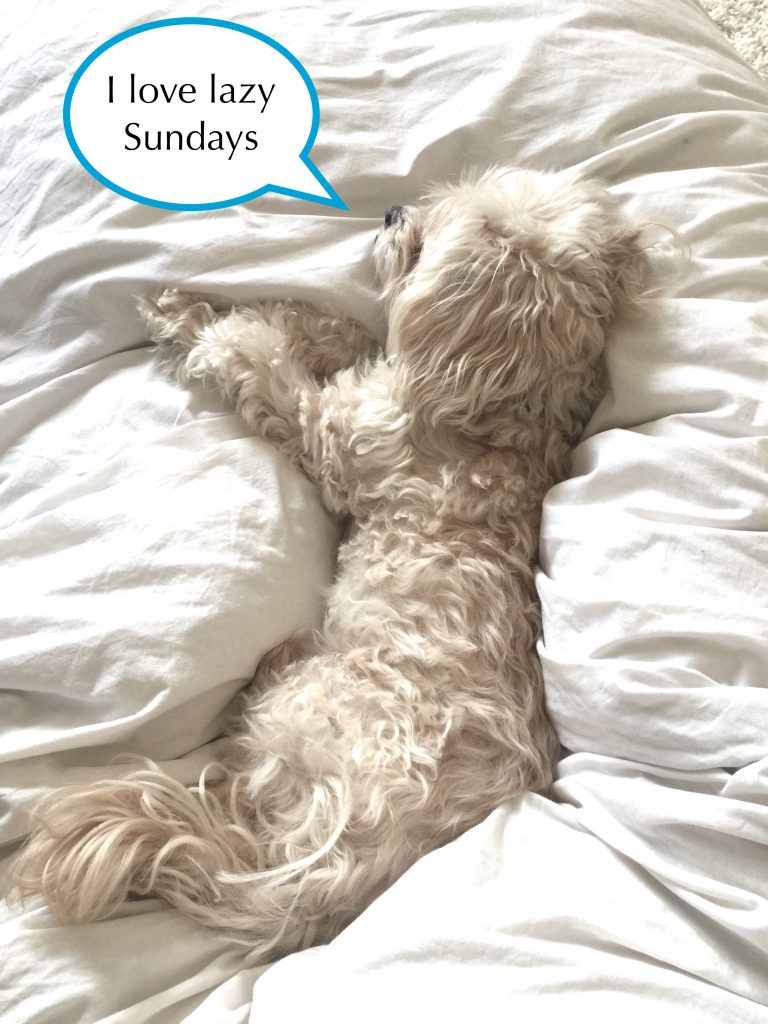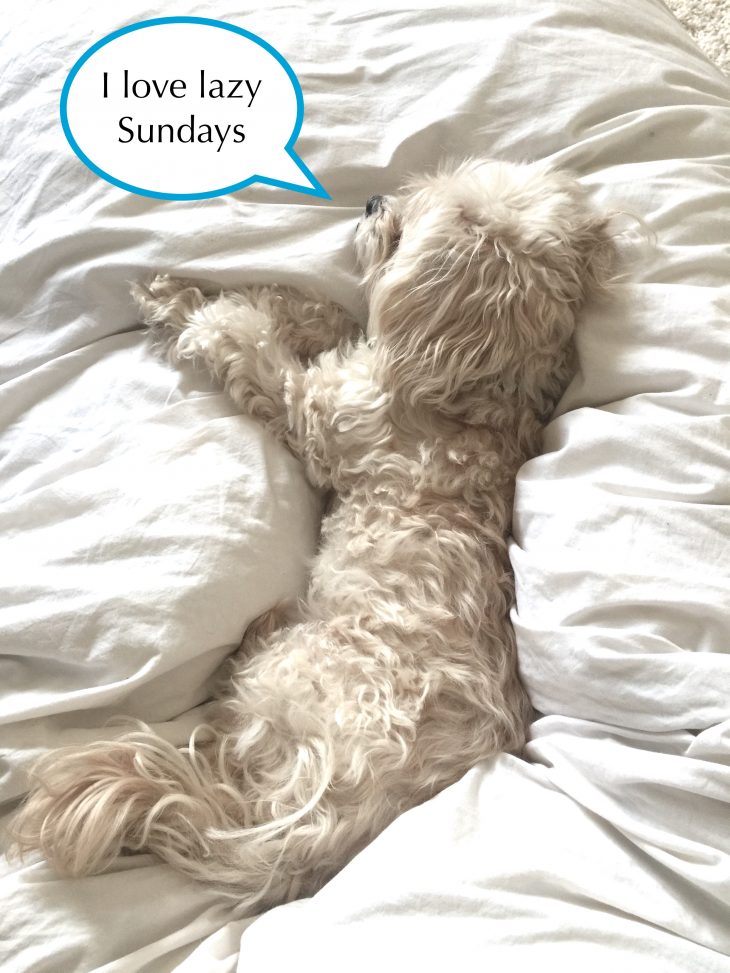 For one, he is the best co-worker and, for another, he's an excellent lap sitter. Additionally, he is a wonderful companion to us and we want him to be healthy, happy and energetic as long as possible.
After we looked at what we were putting in his bowl we decided to switch him to a grain-free dog food and started him on the Supreme Source® 10-day pet food detox* program.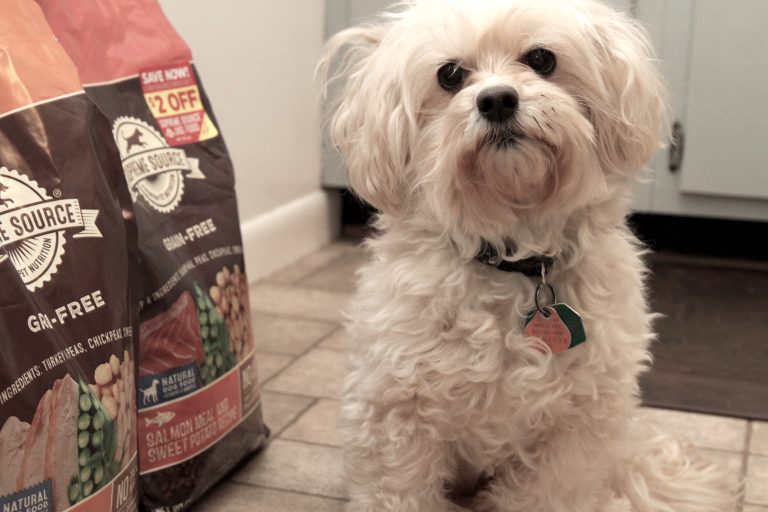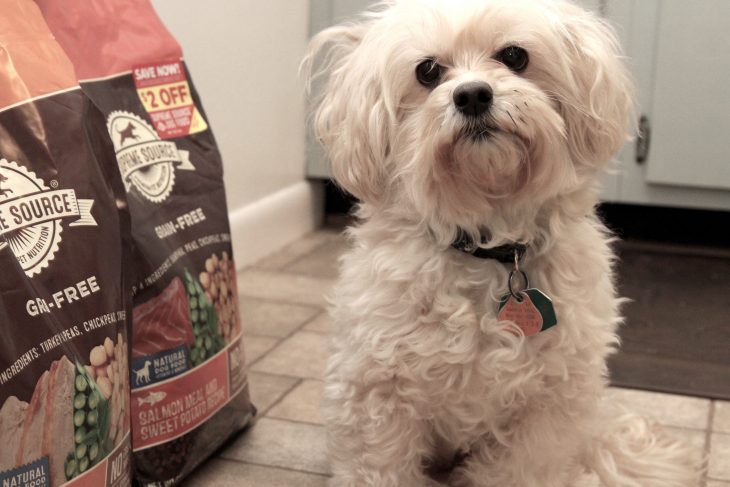 WHY SUPREME SOURCE PET NUTRITION
There were a few reasons we decided on Supreme Source and no, it's not because Supreme Source is sponsoring this post 😉  I really do only share the brands I love and I researched before I agreed to work with them. BB is way too important to me to mess around with his diet.
What I found when I was checking them out was that they provide a grain-free (no corn, wheat, soy), superfood diet that has no artificial flavors or colors.
Plus, the food is full of enzymes, prebiotics and has a blend of fruits and vegetables that will cleanse and rejuvenate BB. Just like our cleaner diet is helping us feel better I'm positive BB's cleaner diet will do the same for him.
The 10-day Supreme Source Pet Food detox plan replaces less than desirable food with healthy ingredients in his dish.
Just like our plates are looking healthier I want BB's food bowl to look healthier. We are following a plan, provided by Supreme Source Pet Food, which makes it easy for us to switch BB to something we can all agree on.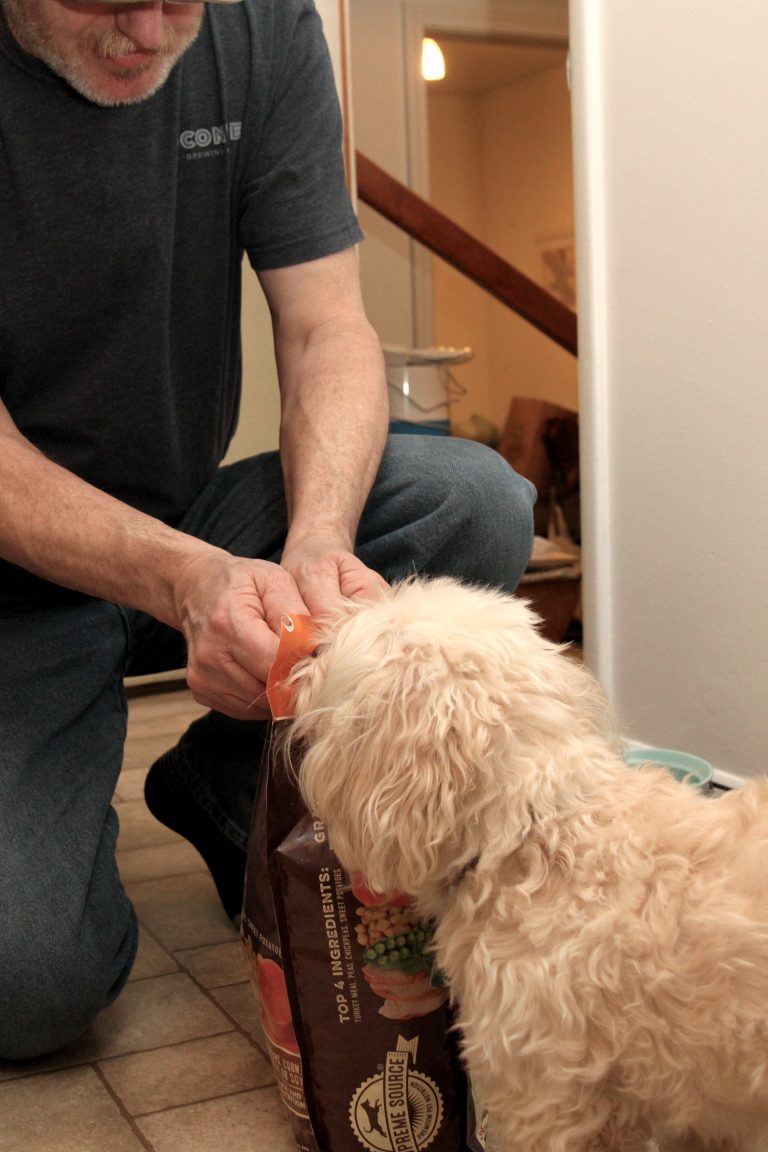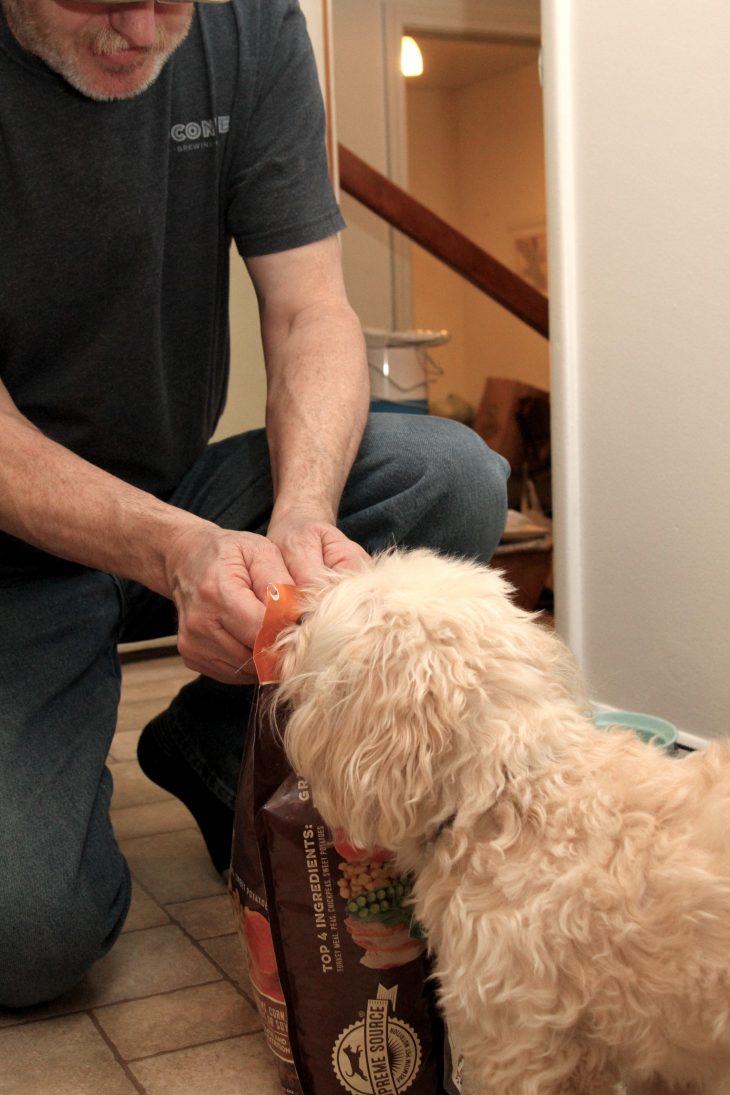 HOW TO DETOX YOUR PET WITH SUPREME SOURCE
At first, I was a little concerned that BB wouldn't want anything to do with his new food. However, as soon as I sat the new bag down by his bowl he started pawing at it and trying to tear it open.
I guess we made a good choice with the Supreme Source Grain Free Turkey Meal & Sweet Potato Dry Dog Food.  I also bought a bag of Supreme Source Salmon Meal and Sweet Potato Dry Dog Food in case he wasn't a fan of the turkey flavor.
We started him on the Day 1 of the detox today and he was picking through his food to find the new Supreme Source nuggets. That's a new trick!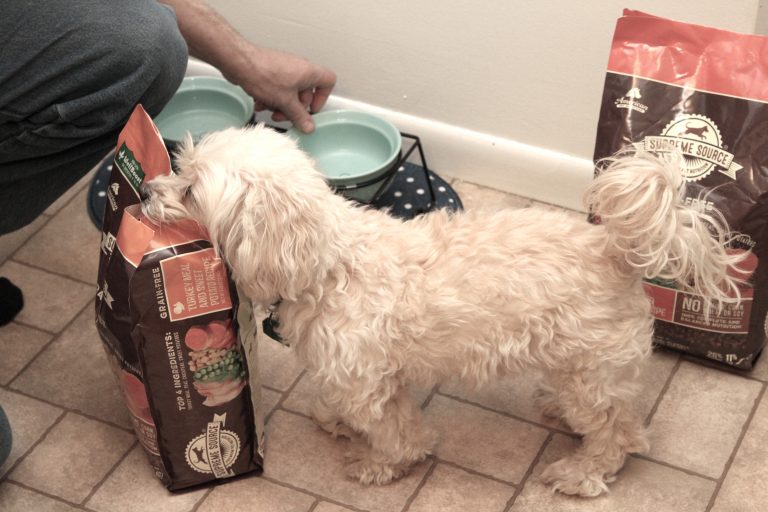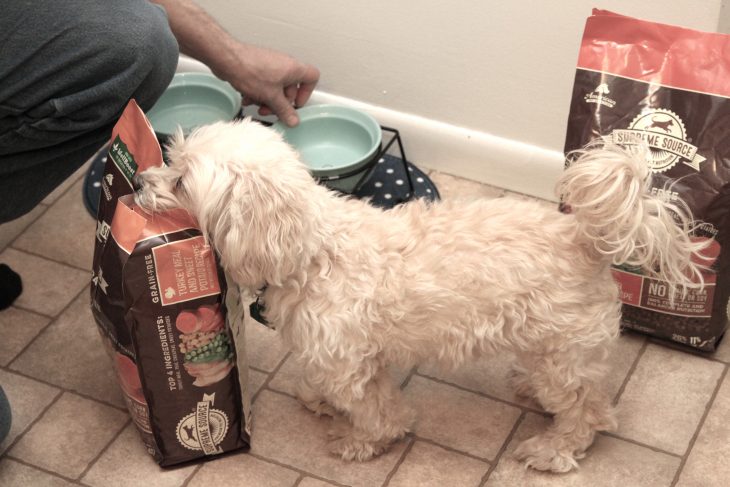 Over the course of 10 days, we will slowly mix his old food with the new until he is only eating Supreme Source. The detox looks a bit like this:
Day 1-3 replace 25% of food with Supreme Source

Day 4-6 replace 50% of food with Supreme Source

Day 7-9 replace 75% of food with Supreme Source

Day 10 is 100% Supreme Source
The information provided in the detox program includes so much more than percentages. There are tips and tricks to increase your dog's activity level as well as games you can play both inside and outside. There are also facts about their new food and, of course, how much you should be feeding them.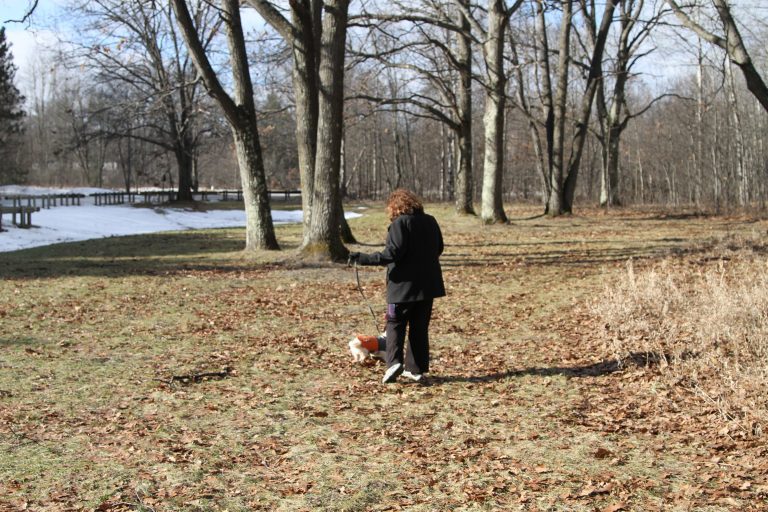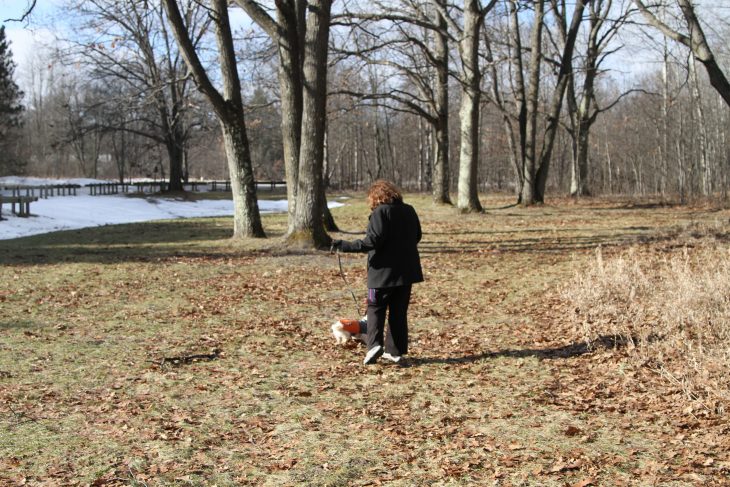 IS EXERCISE IMPORTANT FOR YOUR PET?
Exercise is just as important to your pet as it is for you. I know BB & I have a ways to go to increase both our activity levels. In my defense, the winters are long and brutal here so playing and walking outside is not in the cards for a few months.
I'm a cold weather wimp and until those temps hit 40+ I'm not going outside. I don't care what people say about bundling up. Lower than 35 degrees and I'm not stepping a foot outside.
The good news, spring is right around the corner which means BB and I are both going to start taking walks. We've been inactive long enough and it hasn't been healthy for either one of us.  By summer, BB and I are going to be able to run circles around one another. Healthy food choice + exercise = more energy + slimmer bodies (I hope).
JOIN US ON OUR DETOX JOURNEY
Do you want to start your pet on the path to a better mind, body, and soul? Supreme Source Pet Foods (they also have cat food) wants to help!
This spring, you can sign up for your pet's 10-day detox here. Visit the site for a coupon for a FREE bag of food (valued up to $9.99, while supplies last) and send you daily emails with detox tips and instructions.
LEARN MORE ABOUT SUPREME SOURCE DOG FOOD
*PLEASE NOTE: While this is a "Pet Detox" Promotion, products and information provided by American Pet Nutrition are not intended to substitute for medical advice or treatment. It is always recommended that you consult your veterinarian or a qualified medical professional for your pets. The information and products are not intended to diagnose, treat, cure or prevent any disease or medical problems.
***Pin To Pinterest***