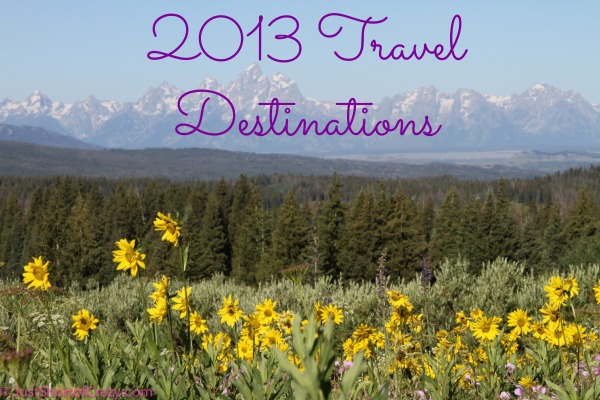 After months of debating I think I finally have this year's travel destinations picked. It was a tough decision because there are so many places to go, so many things to do, and, sadly, a really limited budget.
Someday, I hope my available travel budget exceeds my travel desires. Doesn't everyone? That would be a dream come true. Until then, I'll have to toss all potential destinations in a hat and pull a few out.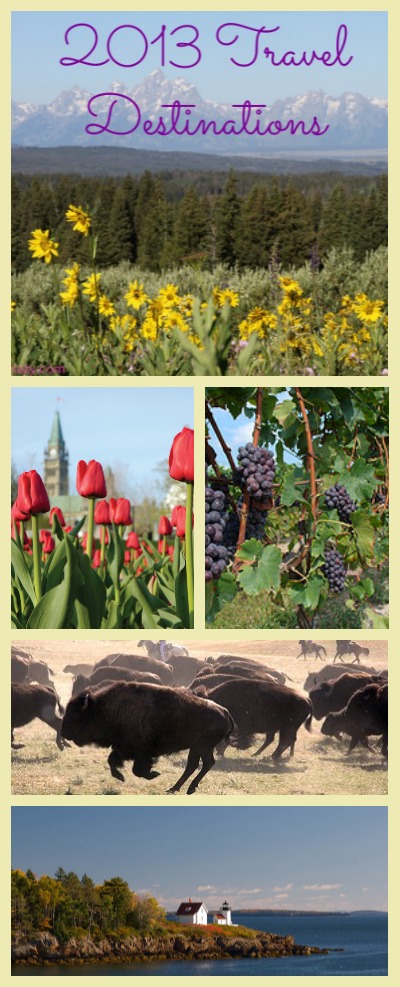 Drumroll please…..the following destinations made the cut for 2013. More could potentially be added depending on how life rolls. Here's what I think I can squeeze into the budget this year:
Fort Wayne & South Bend, Indiana: I'm actually headed to Fort Wayne on a fam trip in April. There may or may not be a Vera Bradley Outlet sale event that we'll be attending. I'm swinging by South Bend on my way home because I've never been and I'd really like to see the University of Notre Dame campus. I've heard it's absolutely stunning.
Columbia, Lake of the Ozarks, & St. Louis, MO: My mediterranean cruise has been pushed back until July. That frees up the end of April to take Em on Spring Break (yes, it's later than most, but she's home schooled and we can travel during non-peak times). I've never been to any of these areas, but I've heard great things and think spring would be a perfect time to discover what the area has to offer for family fun.
Canada: Toronto, Stratford, Niagara-On-The-Lake, Ottawa: I'm headed to the travel bloggers conference in Toronto in June. I've visited Toronto numerous times and I love it. It's been a quite a few years since I've stopped by to see my Canadian neighbor so I'm really excited to go back. I'll be driving so I'm adding a stop in Stratford & Niagara-On-The-Lake for my theater fix. Additionally, I applied for a post trip through the conference for a visit to Ottawa. I'm hoping and praying that my application is approved and I receive an invite. Ottawa looks like a fantastic place! Please say a little prayer for me that I'll be included on the Ottawa trip.
Niagara Falls & Region, NY: I wanted to visit this region last fall and I ran out of time. There are quite a few wineries in the area that need me to come and taste their wines. Plus, I've heard great things about their farm to table movement and I need to check that out.
Rockford, IL: It's home of the Sock Monkey festival and also the location for this year's Travel Media Showcase. I'm looking forward to visiting Rockford and attending TMS. It's a great event and I have met fabulous people and discovered new locations to explore.
Yellowstone or Maine: It's a toss up between the two. We absolutely LOVE Yellowstone, but we've never been to Maine which has a great combination of wildlife and shoreline. This one is still undecided.
Mediterranean Cruise: I was supposed to be cruising through the Mediterranean in April/May, but the cruise was pushed back to July. I'm really hoping that everything works out and I'm stepping on European soil in July. The travel industry is quirky though and anything can happen between now and then.
Buffalo Round Up, Custer, SD: This has been on my bucket list forever. I am really looking forward to this event. I love Custer State Park and look forward to going back.
Pacific Northwest (Washington, Oregon, & Vancouver): Alan and I haven't been away on a trip with just the two of us for a couple of years so we've decided to take 10 days and drive along the pacific northwest coast. This is another place that has been on the bucket list for many years and it's time to check it off the list!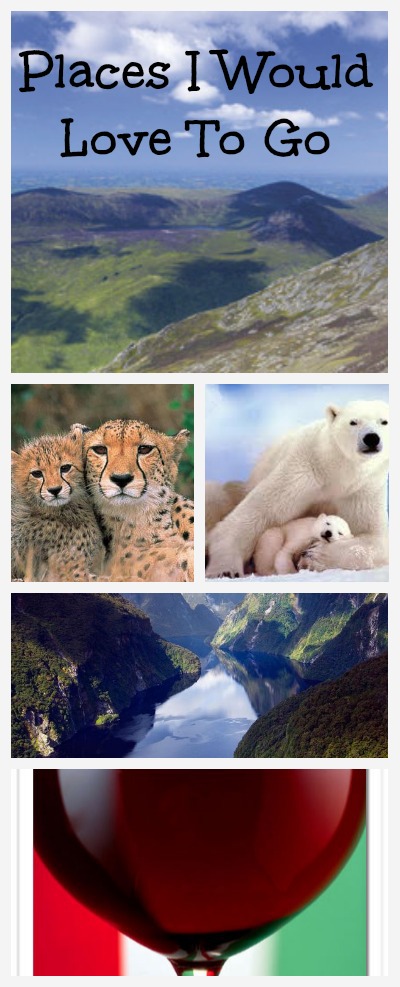 In addition to my self-sponsored trips I also have my fingers crossed that some unexpected press/fam trip opportunities come my way. In case anyone is interested I would love a press/fam trip invite to any of these places this year (I'm a firm believer that if you don't ask, it won't happen).
I'm also open to other suggestions so if your destination isn't on this list feel free to contact me. It's hard to limit myself to just a few places.
The world is my destination and I want to see it all
African Safari: Seriously? How freaking incredible would this be?!?!?!
European Food & Wine Tour: Europe, food, cooking classes and wine, enough said.
Polar Bear Viewing: As much as I hate the cold I would make an exception to see Polar Bears in the wild!
Alaskan Cruise: Would love the opportunity to take a cruise through America's last frontier.
New Zeeland Self Drive Caravan Tour: I've read stories of people driving through New Zeeland and it always makes me want to pack a bag and go!
Ireland:Â I want to explore castles & learn lores, drive the ring of kerry, and drink ale at the local pubs. Good times, good times.
That is a lot to pack into a year, but I'm getting older and I need to step up my travel game if I'm going to see as much as possible before I'm too old to travel.
Is there someplace that you've always wanted to go, but wish someone would check it out before you? Leave me a comment and let me know. I'm always looking for new places to explore and I'm more than happy to go and report back.