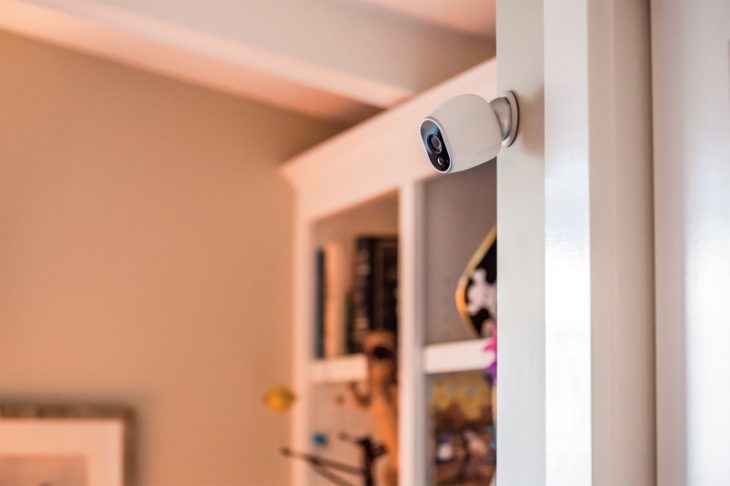 disclaimer: The reviewer has been compensated in the form of a Best Buy Gift Card and/or received the product/service at a reduced price or for free.
Traveling as much as I do I always wonder how things are going at the house. Well, let's be honest, I always wonder what BB is doing in my absence. Is he just hanging out in my chair or is he having a doggie party? I've solved that problem and a few others with the Arlo™ HD Security Cameras.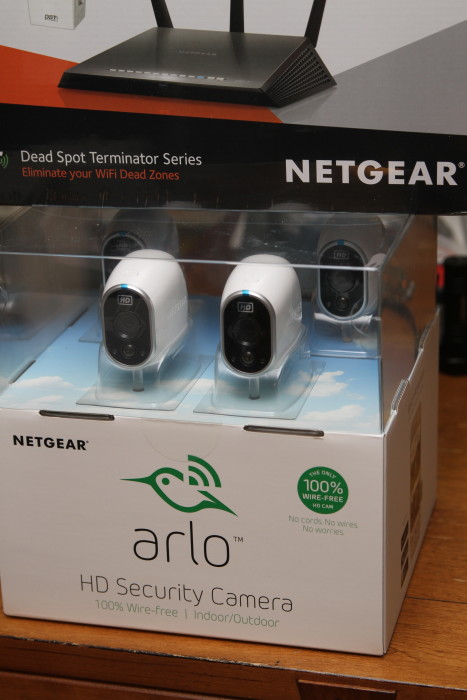 The Arlo security cameras are available at Best Buy in a special 4-pack. They are available at other retailers, but Best Buy is the only store that sells them in a 4-package set. These cameras are motion activated cameras are perfect for your home or business and are a great value at $499.99.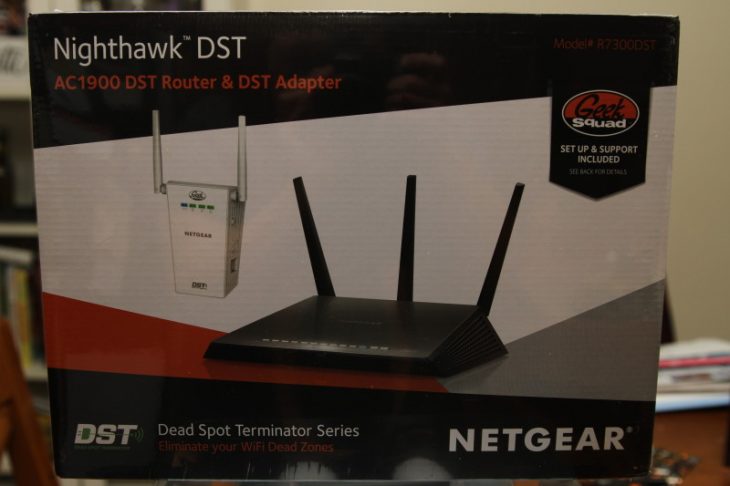 These cameras are 100% wire-free and are good to use both indoors and outdoors, plus they have night vision that allows me to see what is happening in the dark. If you've ever had an attempted break-in in your home you'll appreciate the ability to see who it is in the pitch black. If I would have only had these cameras a year ago the attempt wouldn't have gone unpunished. Now, however, we have the entries and driveway covered.


The motion activation is the thing that really sold me on these cameras. When there is movement near the camera I instantly receive an alert to my phone that notifies me something is going on. It will also capture a short video of that movement. The length of video can be altered in the settings and can be from 10 seconds to 120 seconds (make this changes in settings–>rules)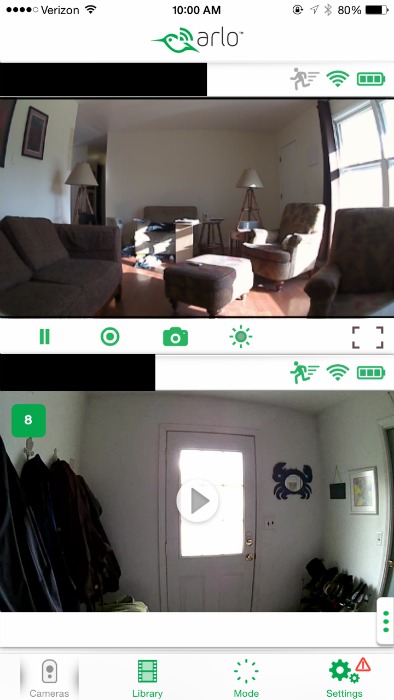 If you want to see what is happening when you are not home you can access the smart phone app, go to cameras and select the camera you want to watch. Now, when I'm away from home, no matter how far, I can check in and see what BB is doing and maybe just spend a minute or two watching him to get my puppy fix.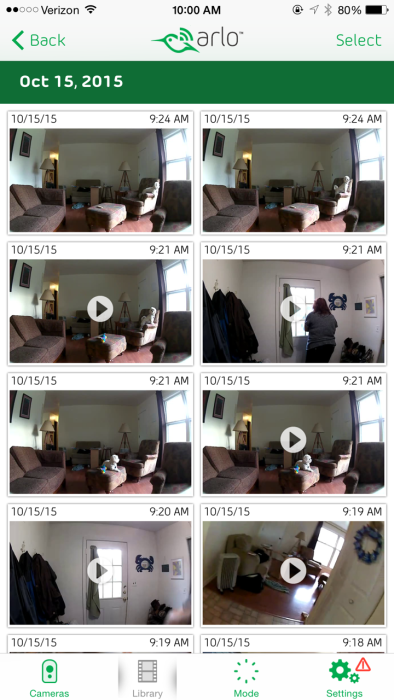 When motion is detected the camera app automatically save a short video clip the the library. Additionally, if I am watching the cameras in real time I can choose to record or take a snapshot and that is stored in the library as well. Once in the library you can send the images or videos to an email address or download to your computer or smart phone.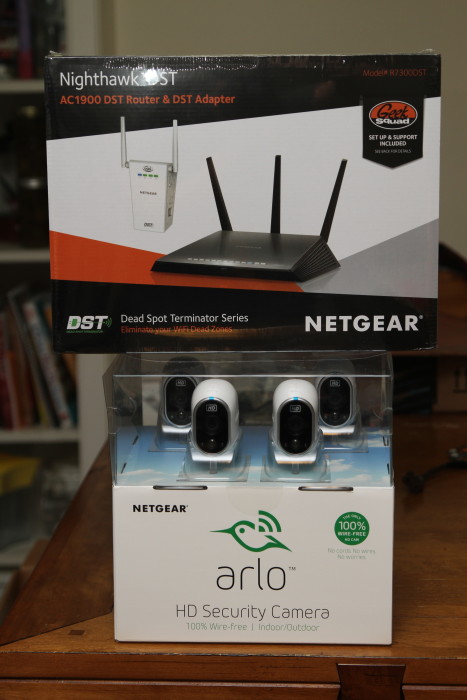 You will need to install a wireless internet router in your home to use the cameras. It is really easy to do. I installed the Netgear Nighthawk AC1900 DST Router. Simply unpack the equipment from the box, grab the quick start guide and follow the step by step instructions. Mine was set up and ready to go in about 15 minutes.
I thought setting up the cameras would be difficult, but it was actually easier than setting up the router. Simply unpack everything, hook up the included base to the router, sync each camera and place around the house. Now, if, like me, you live in a freezing cold climate you will need to bring your cameras inside during the winter. They are rated to be in 14 degree temps, BUT I would caution leaving them out in the cold. I'm bringing mine in when the temps hit low 20's. The last thing I want to do is replace a camera because they got too cold.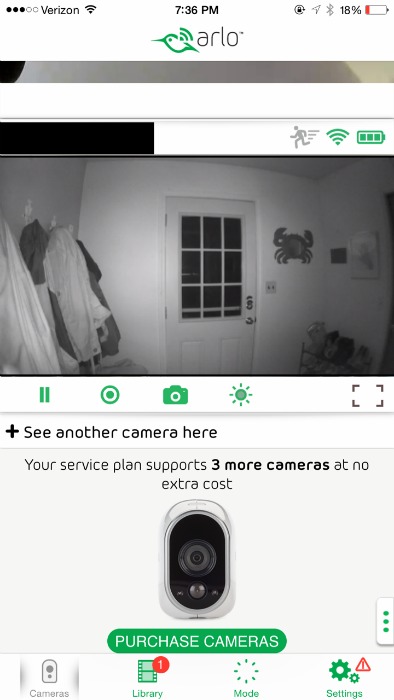 I love the night vision capabilities on the cameras. It changes over to a black and white image but it pretty clear and allows me to see any activity that is happening inside or outside. Before Alan mounted a camera outside I had him walk outside with it. I wanted an idea of what to expect of the night vision camera when it was outdoors. This video shows why these make a great security camera for both inside and outside your home.
I'm really loving these cameras and the peace of mind and puppy time they bring is well worth the investment. You'll definitely want to make sure you have a wireless router that can do the job of monitoring numerous cameras. I use the Netgear Nighthawk router. When you buy the router if you have any trouble installing it you can contact Geek Squad, your purchase comes Geek Squad Set Up and Support via phone & web, for one full year.
Buy your Arlo Security cameras and Netgear Nighthawk at Best Buy.